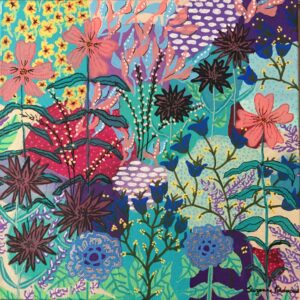 I paint gardens that are inspired by my walks through the woods. Some flowers are realistic, and some are new shapes with color choices that have come from my imagination. Click on this photo to see my artwork.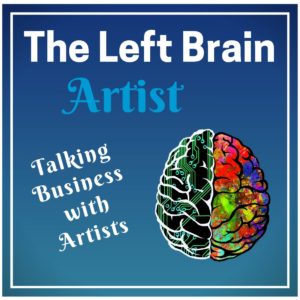 I've always said, artists do the coolest things. They also have the best stories about their art, their techniques, and the many ways they earn income. I've taken their stories and put them into a podcast, where I interview a different artist every Wednesday. Click on the logo to see the List of Episodes.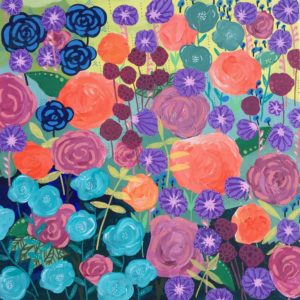 If you'd like to be the first to hear about my podcast guests and my latest art, click on this photo to fill out a Contact Form and join my newsletter.