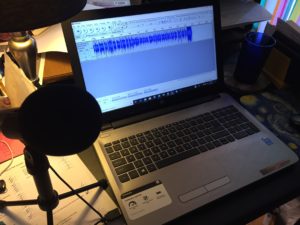 For years I've been connecting with artists through local art exhibits, as well as local arts organizations. I've also traveled to take art classes and have met some amazing artists from all over the country. What's impressed me is how I've seen so many businesses change over time — the artist adapts to what the customer wants; what's happening with the economy; and their own desire to evolve their style. They've stretched beyond the single income source of selling originals, to teaching, lecturing, selling prints, licensing their work, and putting on their own shows. It's the artists' stories that have so interested me for so long. This podcast is my dream: to listen to an artist speak enthusiastically about their process and their path, no matter how crazy the route has been. I hope you enjoy hearing these stories as much as I have.
Click on the photo below to reach the Show Notes page for that episode.
You can listen right from the Show Notes page, or you can use any podcast app to find The Left Brain Artist podcast, such as Apple Podcasts, Spotify, Castbox, Google Play, or Stitcher. The music in my podcast has been composed and performed by Squire Tuck (Season 1) and John Bartmann (Season 2).