Rae started her art journey with simple mark making onto pages, and she later moved to painting and crafting her own mark making tools. She now teaches online classes, as well as live art retreats, including an upcoming one in Italy. Rae has also published a book of her techniques and projects called Paint Play Explore, and she tells us about the process it took to write and photograph her book.
Listen here or use a podcast app, such as Apple Podcasts, Castbox, Spotify, or Stitcher.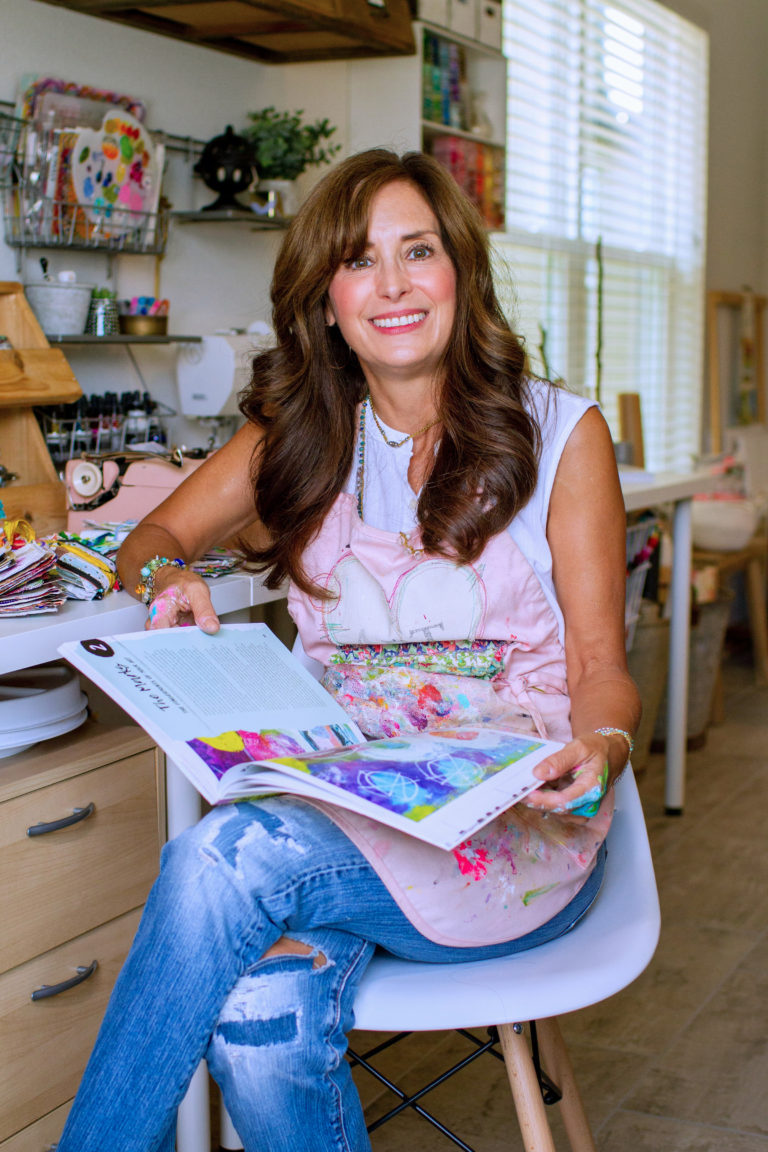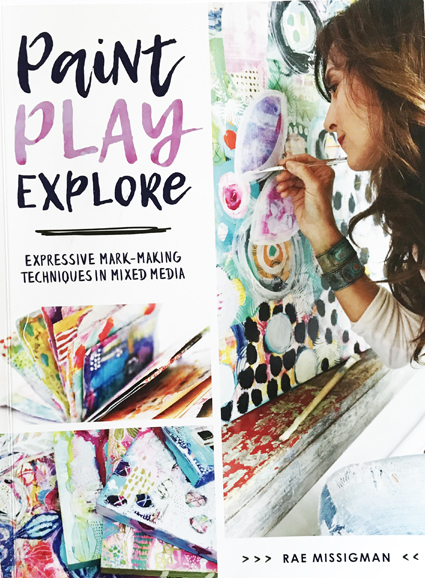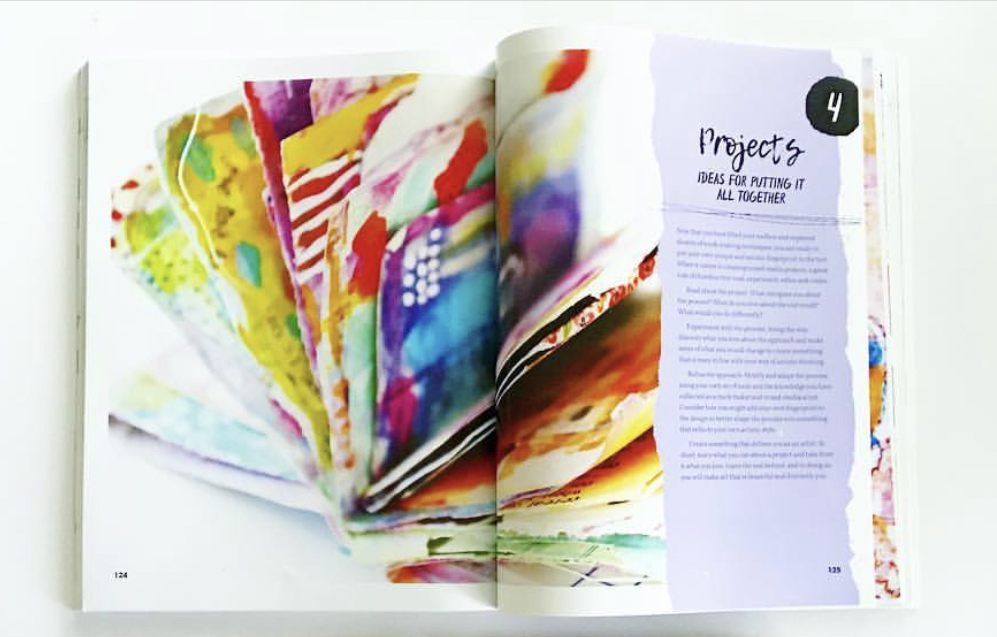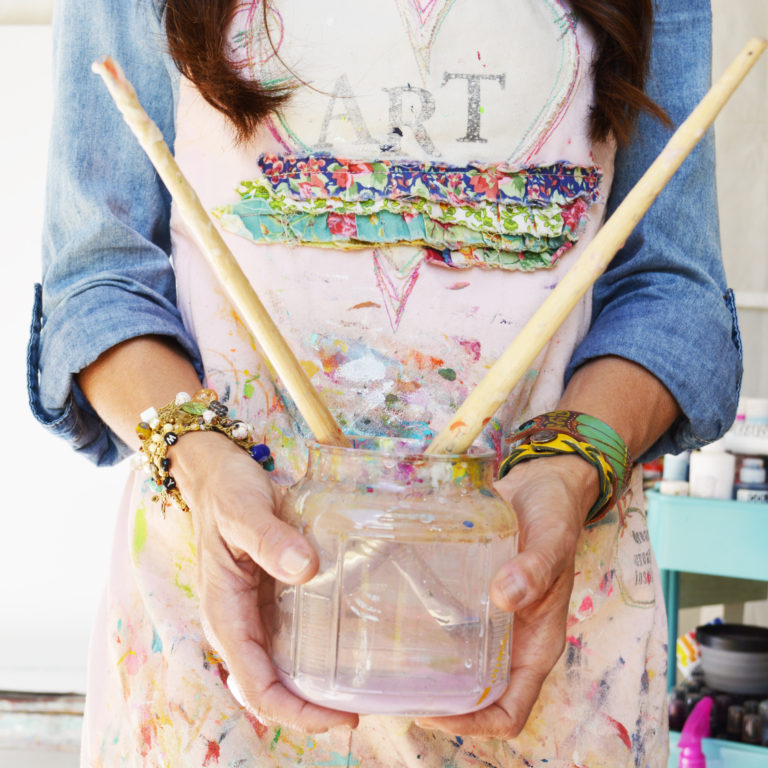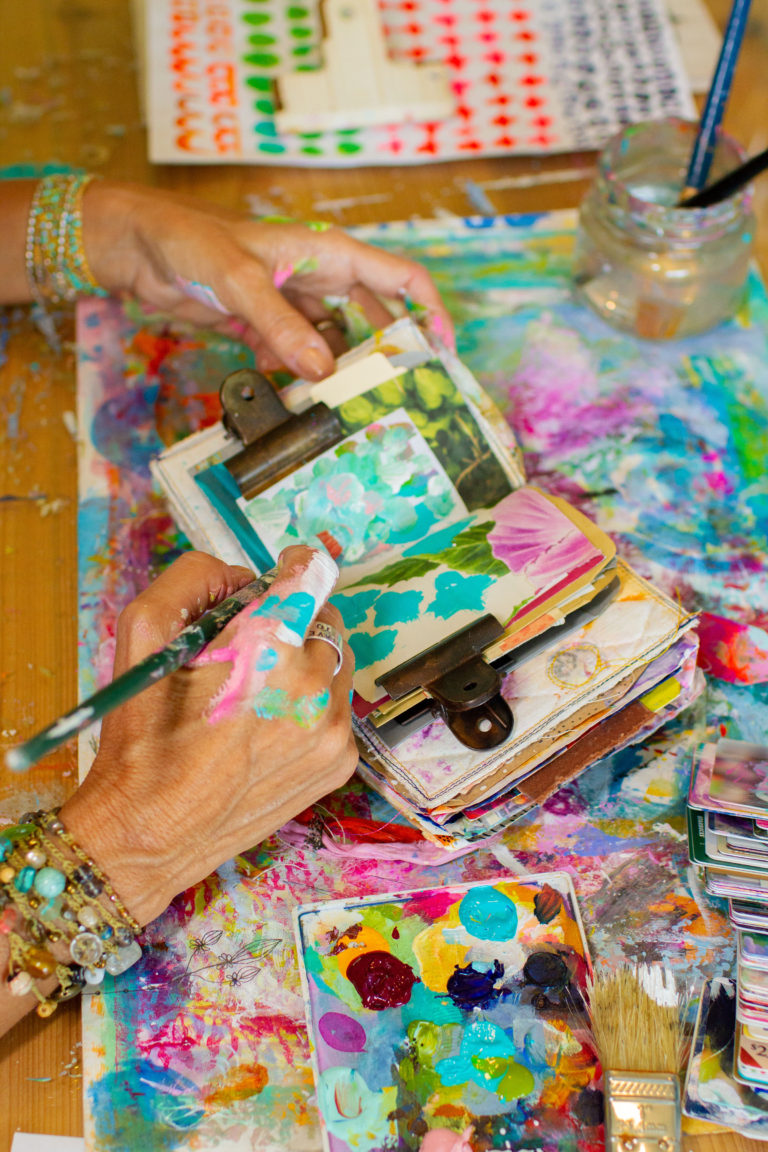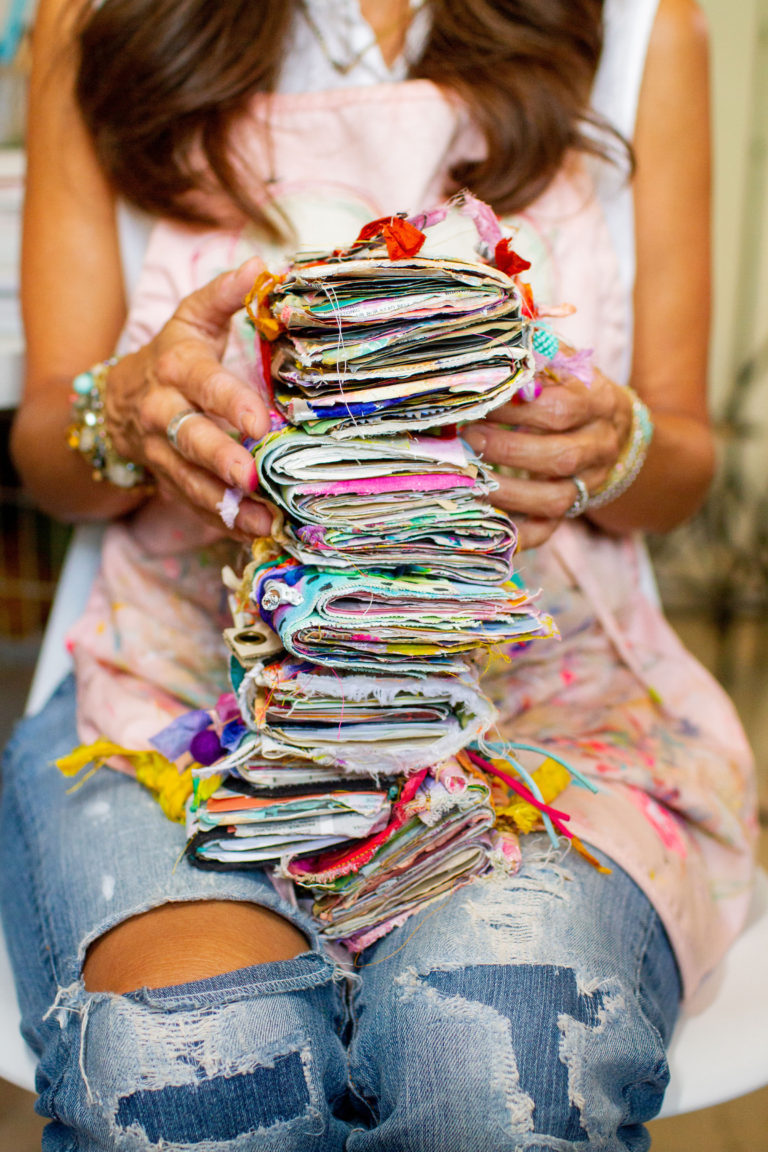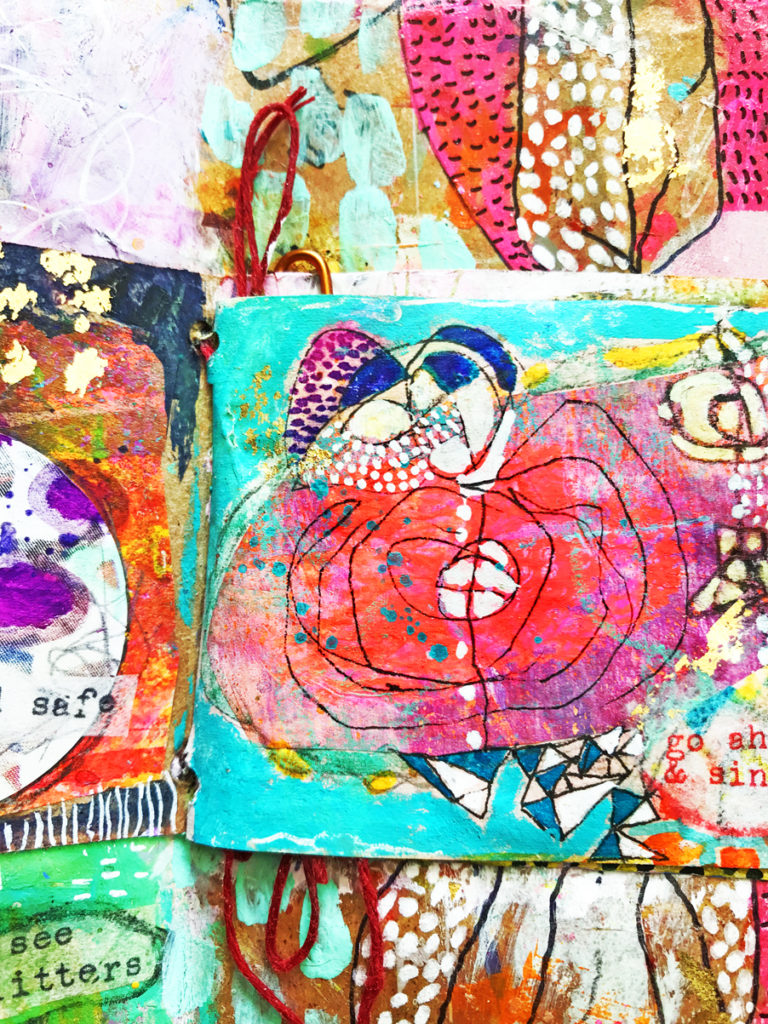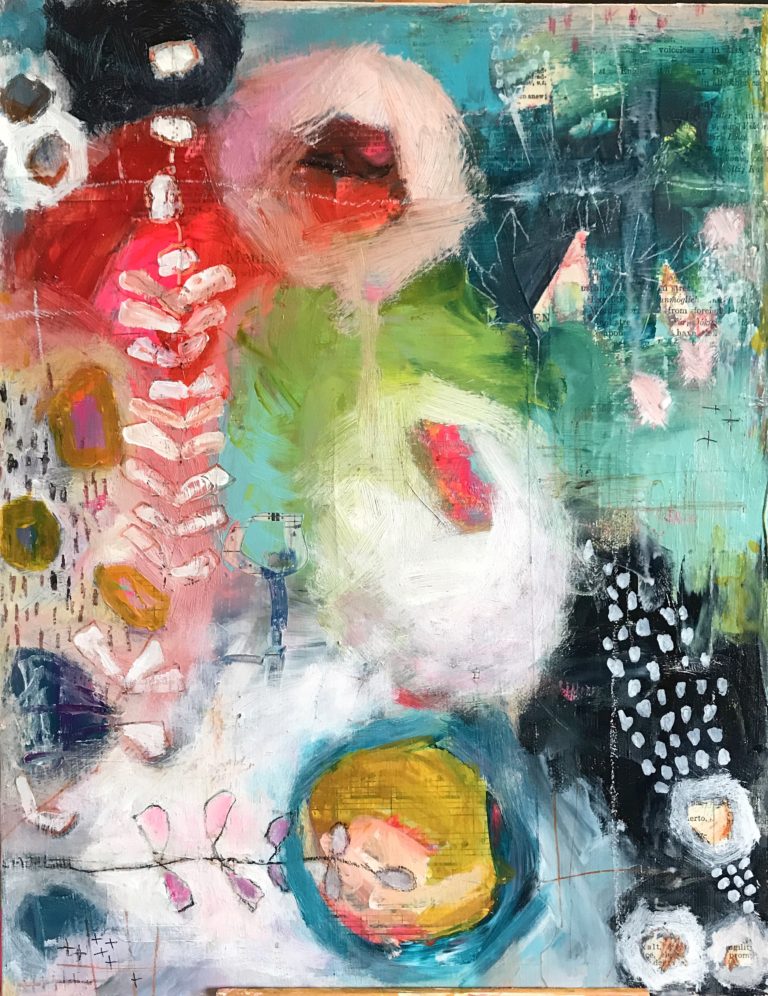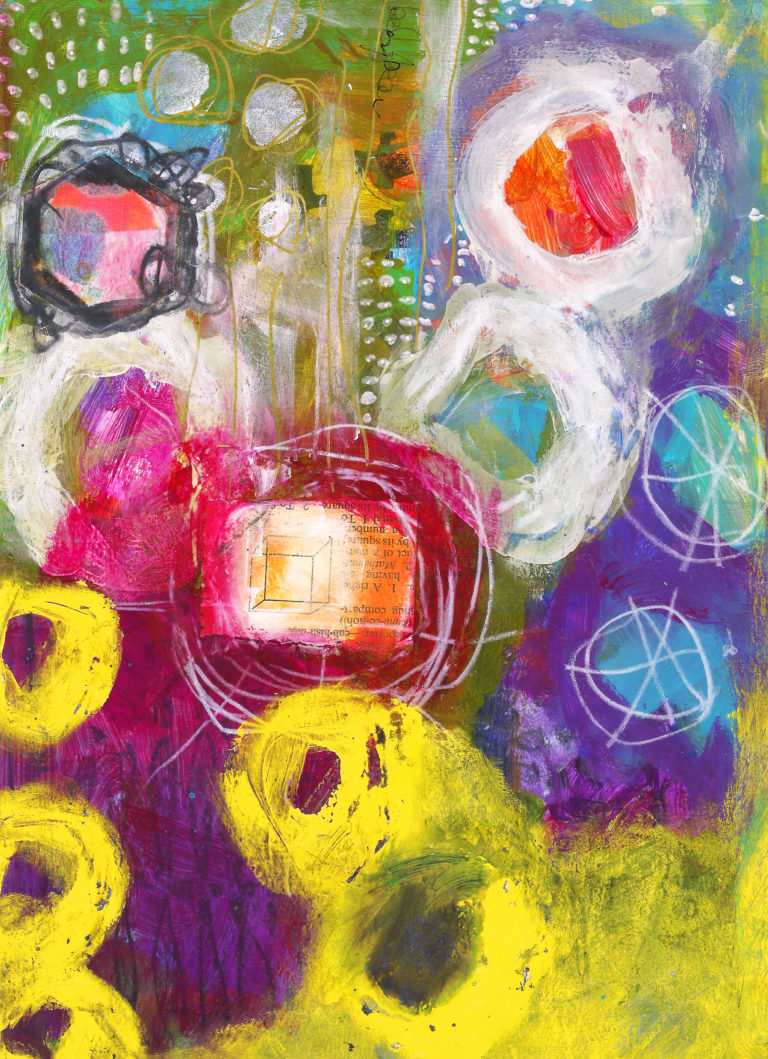 Rae's website is raemissigman.com.
Her Instagram is @raemissigman.
Rae's Pocket Journal Class that she teaches with Sandi Keene can be found at popupartclasses.com.
You can find her line of stencils with StencilGirl Products here.
Her Italy retreat is through Prone to Wander Retreats. You can find out more information here.
Here are some great takeaways from our conversation:
For Rae, mark making was a kind of therapy in that it allowed her to get energy out, and later to get words out and put them on the paper, even if they weren't legible. You may find that the act of just making hash marks and counting, or just making swirls with your pencil may help you through difficult times.
Anything can be used for mark making, and it doesn't have to be something you purchase. Rae has repurposed all kinds of household objects for mark making, such as paper rolls, string, and rubber bands.
It's great to learn the rules of how to do something, like when you're being taught a technique with certain steps in an art class, but then dare to break the rules and try what works for you.
If you want to feel accomplished in your art making, work small so that it is easily completed. Finishing a project will feel very rewarding to you.
As your art style evolves, Rae recommends that you don't go back and erase your old art. It enables you to see your progress and it will make you feel good about where you are.
If you have 15 minutes just make a little art. With our busy lives, it's often easier to just do small art pieces rather than large because we don't have large chunks of time to work on it.
Rae worked with a publisher on her first book Paint Play Explore. The benefits of this over self-publishing for her were that they kept her accountable during the long time it took to create the book, and they had a marketing team that helped with the design and promotion.
Rae was asked to teach a class in Italy. To get ready for that, she booked other live classes leading up to it.