Munirah Rimer is a batik artist from Malaysia. She has traveled throughout Southeast Asia to expand her knowledge of batik designs, tools, and techniques. She now lives near Miami, Florida, and teaches batik in her home studio and throughout South Florida through AirBnB Experiences. Her workshops represent a tribute and a commitment to the authentic culture of her birthplace in Malaysia.
Listen here or use a podcast app, such as Apple Podcasts, Castbox, Spotify, or Stitcher.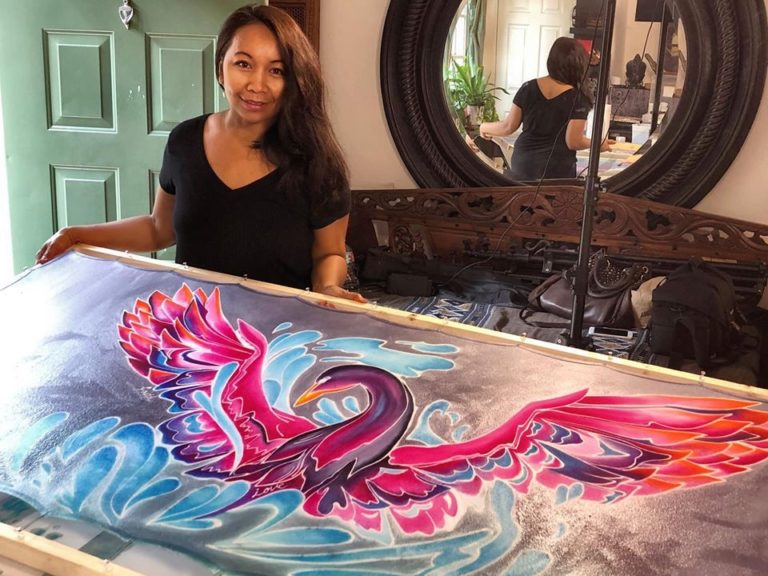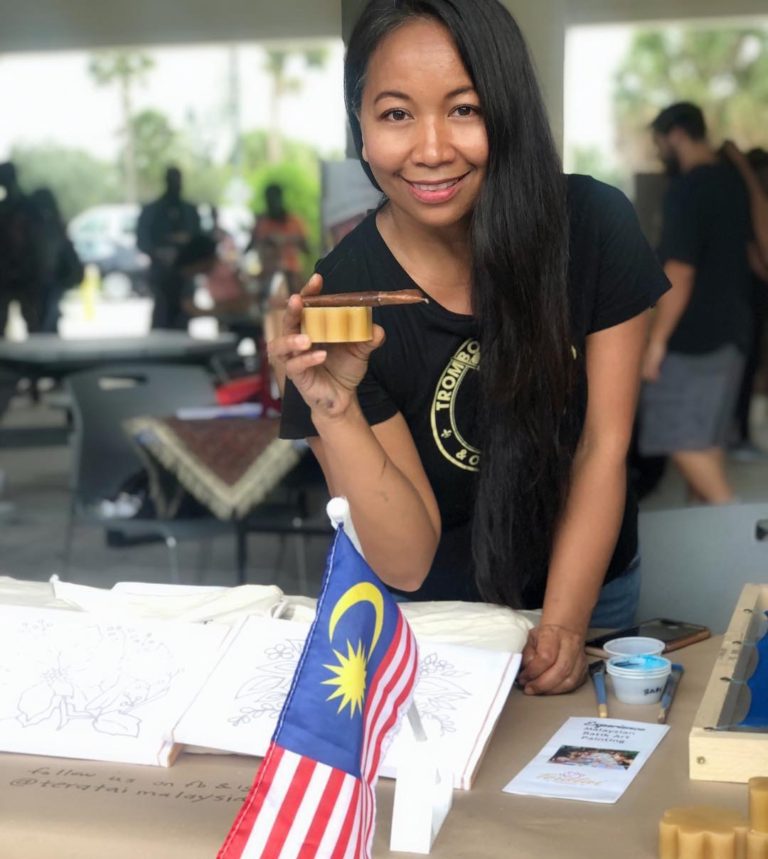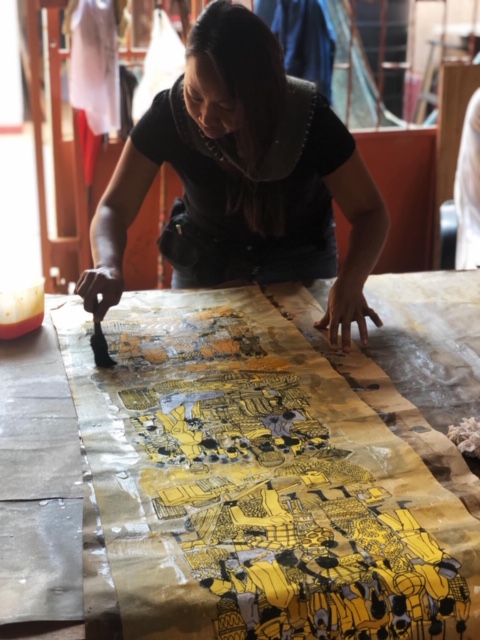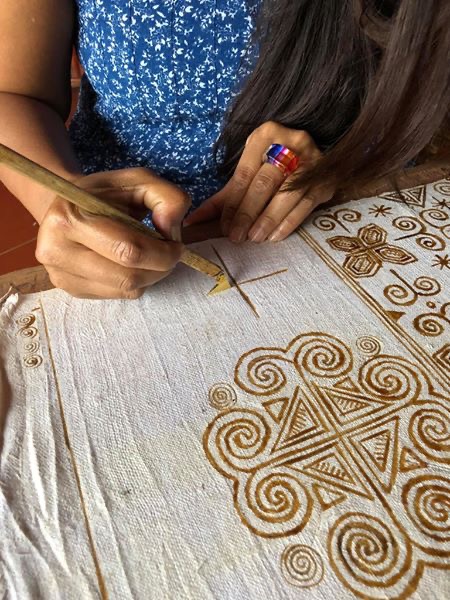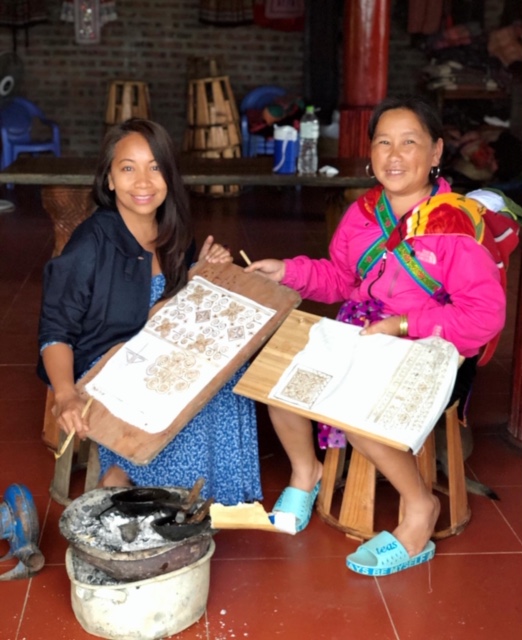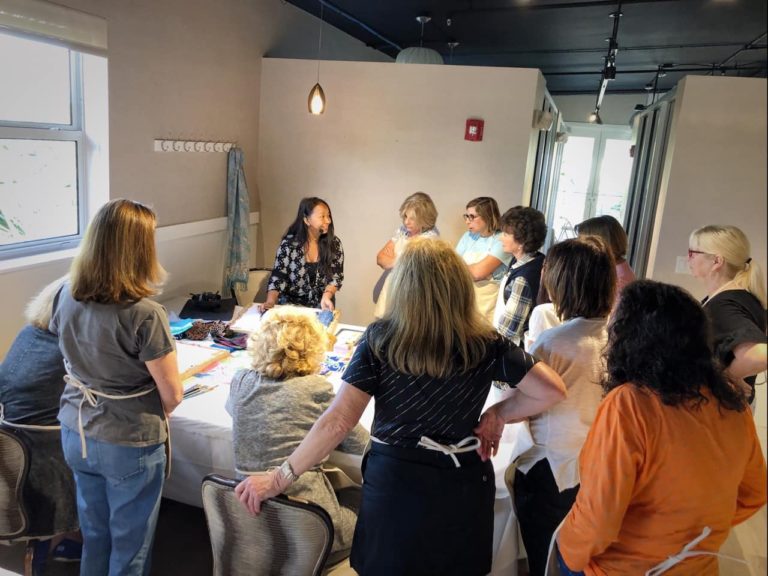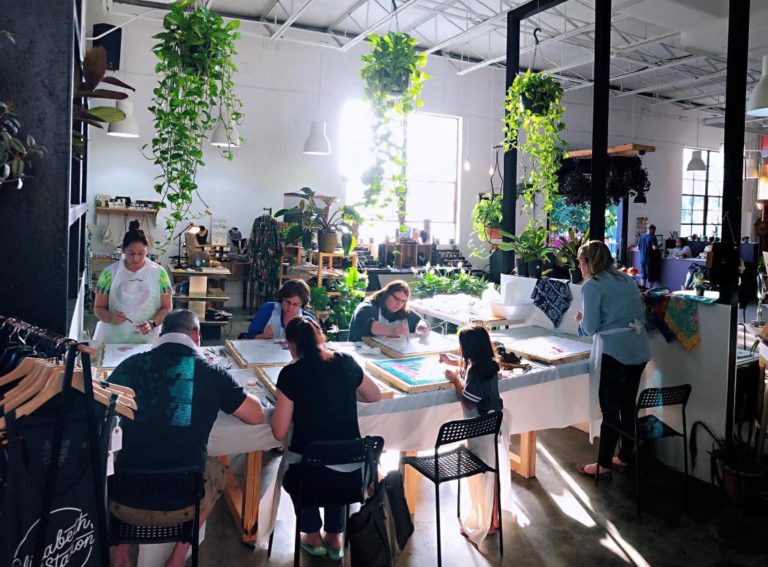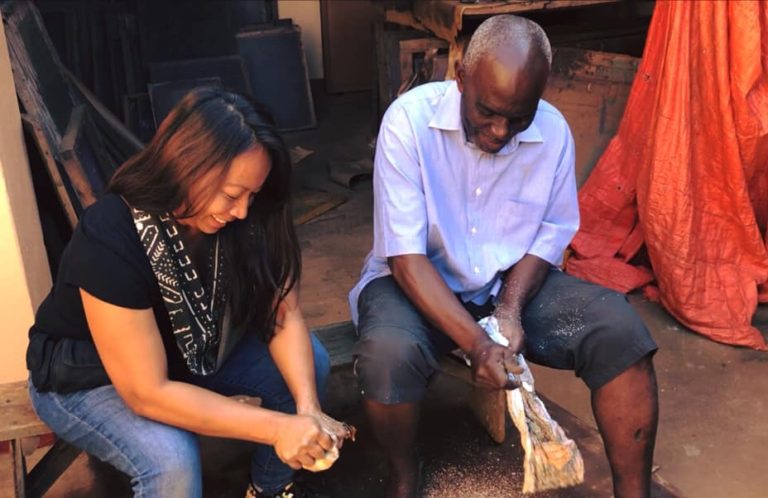 Munirah's website it terataimalaysia.com.
Her classes through AirBnB Experiences are linked right on the Home page of her website.
Other classes that she teaches outside of her home studio are listed here.
You can also find her on Instagram @terataimalaysia
Here are some great takeaways from our conversation:
Munirah understood that people would enjoy taking a class that teaches a traditional handicraft and informs them of the culture behind the tradition. She traveled to learn under masters in batik so that she would be teaching the authentic methods to her students.
She has found that a great way to advertise her classes is through AirBnB Experiences. This is a section on the AirBnB website that offers local things to do when someone is visiting a city. You can reach Munirah's classes right through her website terataimalaysia.com and that will connect you to her classes on the AirBnB website.
She has found that the classes in her home studio are very popular with AirBnB clients because they want the personal experience when they are visiting somewhere and they want to feel welcomed by a local.
She's found that six students is ideal for her batik classes because she can still give individual attention to each student if needed.
To save time during class, Munirah does the junting, or the wax design ahead of time. She does consult with the students in advance to get an idea of the design they might want.
Munirah has found that a 3-hour class is perfect for her students, and in that time they can complete a 22"x22" painted fabric. If someone wants to do a larger project, she can offer a longer one-on-one class.
In her classes, she spends about half an hour at the beginning explaining the tools and letting the students try them. She'll also demonstrate the steps that she's done ahead of time before the students have arrived.
Because the batik needs to dry after it is painted, her students can't take the scarves home with them at the end of the class. Munirah will mail the scarves to her students, or if they are from out of the country, she will try to get them to them before they leave Miami.
Munirah also offers batik kits on her website. Art kits are a great option for your students who want to do art again at their homes or want to try it by themselves.
Munirah travels to different countries in SE Asia to learn how they do batik different from one another. This expands her knowledge and she can choose the best techniques that work for her and her students.
Anyone can propose a class with AirBnB Experiences. You'll submit your proposal with photos, then they will approve you and your experience will get published. The more availability with class times that you put out there, the more your Experiences will show up in the algorithm.
Putting your classes on AirBnB Experiences exposes them to thousands of potential students.