Artist Katrina Berg is an oil painter in Midway, Utah. Katrina has developed a unique art style and color palette. She's had success showing her art in galleries and selling it from her website. She now helps other artists with their businesses through a monthly series of talks and lessons. Katrina even has a weekly podcast called The Candy Colored Studio where you can hear her talk about life and speak with other creatives.
Listen here or use a podcast app, such as Apple Podcasts, Castbox, Spotify, or Stitcher.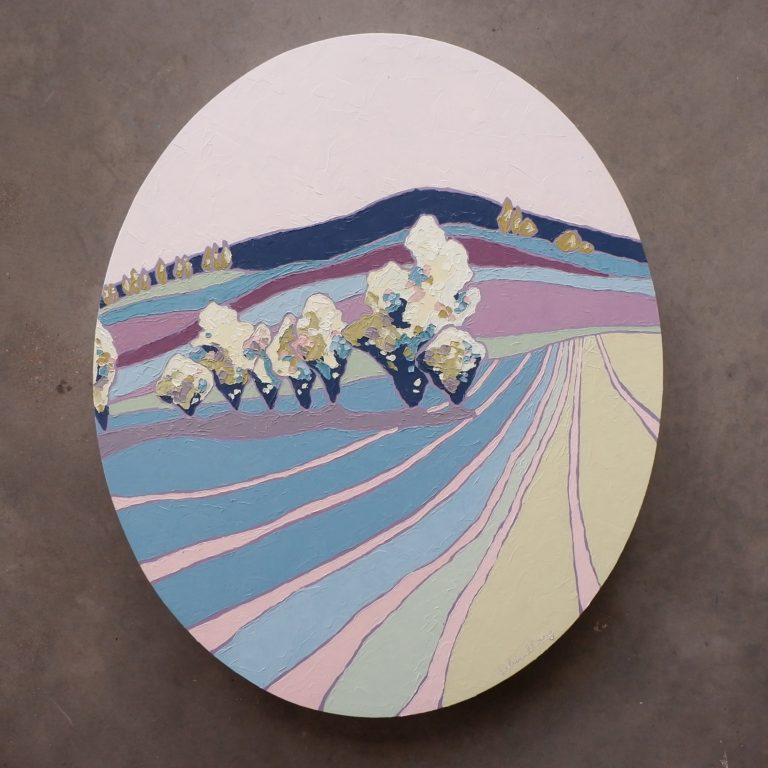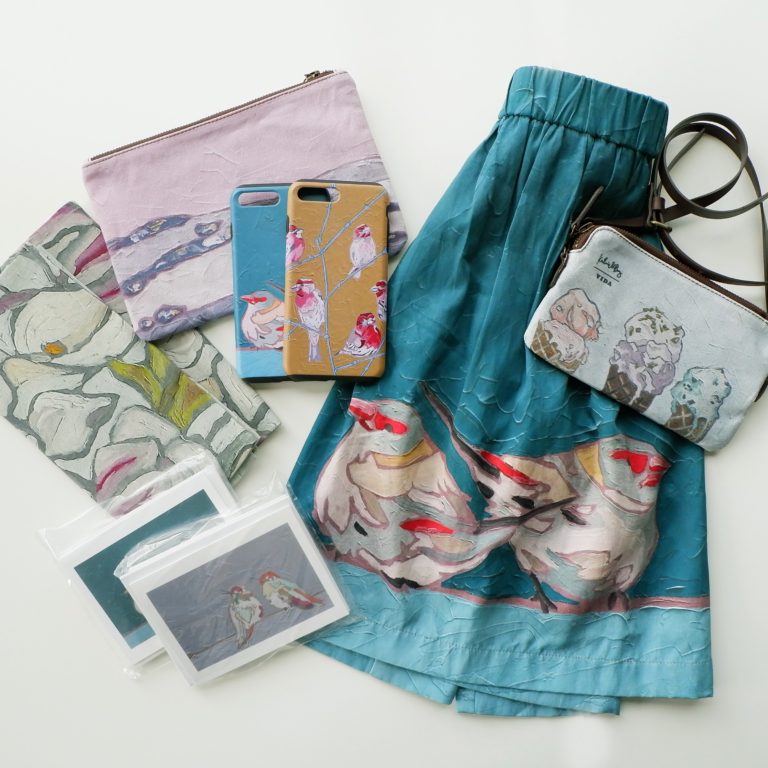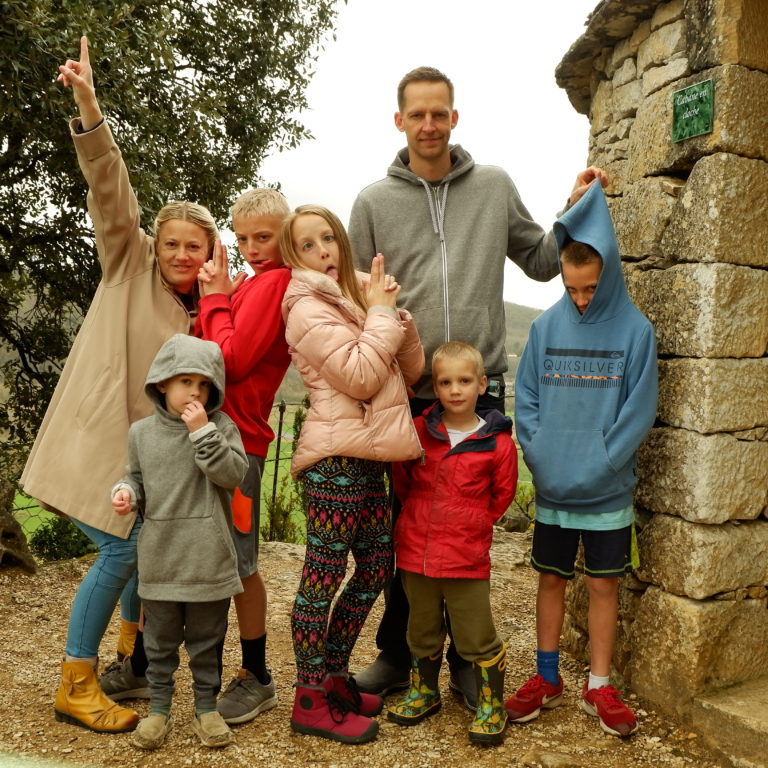 Katrina's website is katrinaberg.com
Her Instagram is @katrina.berg
On Katrina's website, you can sign up for her email list where you will receive weekly fun and inspiring emails about what Katrina is up to.
You can sign up for Katrina's Candy Club, which is her art business membership. Signups are through March 7, 2020. This is also where you'll find her mini courses, and three new ones will be offered the first week of March.
You can also sign up for Katrina's Candy Box where you'll receive every other month boxes of her products.
She also has a Youtube channel and a Podcast. The Podcast, The Candy Colored Studio, can be found on most podcast apps.
Katrina recommended Winsor & Newton Artisan Water-Mixable Oils. Here is some information about them.
Here are some great takeaways from this episode:
Katrina paints exclusively in oil. However, instead of the traditional, smelly oil paints where you have to clean your brushes with turpenoid, she uses a product from Winsor & Newton called Artisan water-mixable oils. She can mix water right into the paint and clean her brushes with soap and water. This is a huge plus when your studio is in your home and you don't want to use hazardous solvents in your art.
Katrina first started selling her art from her own website rather than from a gallery. You need to figure out what works best for you and what makes you feel comfortable.
I feel like I've talked a lot in the podcast about working on small items if you've only got a small amount of time to work on something per day. At least if you paint a small canvas, like a 6×6, you can feel like you've accomplished something if you can finish it in a day. Well, Katrina, worked on larger items from the beginning, because she really wanted to develop her style. That's a good strategy too.
If you have enough art and you think you're ready to do your first show, approach your local library to see if they'd let you do a show. Other places to contact are community centers, your city hall, or local coffee shop. These are great places to get the experience of preparing for a show and executing a show.
If you feel like you're in a funk with your art making, then why not change sizes in what you're doing. If you usually go big, then go small, and vice versa. This may be just the thing to do to get your art to feel fresh again.
I really think that an artist should name every piece of their art. When you're finished, pick a title. Katrina named a series of her artworks after girl names, because she had thought of so many names when she was pregnant that she just wanted to use them. When I talked to Brandi Kincaid last week, she used character names from her favorite books for her products. A title will make your art that much more interesting.
Katrina applies to juried art shows so that her art can be seen and people can be aware of her art. That will bring people back to her website where she sells her art. So it doesn't matter if people aren't buying at the galleries because eventually they'll buy from her website. People may just need to spend some time getting to know you through your website and Instagram before they decide to buy.
Katrina believes that the best way she's gotten sales from her website is by committing to her email list and sending regular updates of what she's working on. She'll include photos of new series and describe her inspirations or color choices. She'll also balance how much personal information she's including. Enough to keep it interesting but not so much that it turns people off.
When Katrina talks with someone about creating a commission, she finds out if they need it by a certain date, she'll give them an estimated date, and she takes a deposit. She's created a google form that they can fill out. It asks things like which of her series do they like; what subjects; which colors they like or don't like; the size; framed or unframed. She then gessoes the board and draws out the design and gets approval from the customer before she starts.
Remember that you can say no to a customer that is looking for a commission. You don't want to work on it if it doesn't feel right to you. One thing you can do is recommend other artists to them that might fit their style desires.
Katrina has an online business help group she calls The Candy Colored Club. At the end of the month, all the members can get together to talk. She uses Zoom, which is an online video conferencing platform.
Katrina has a great philosophy of just trying to be 85% with your business. You don't have to be 100% to be successful. This attitude will take a lot of the stress out of the process. It's imperfect, but still good enough to meet the goal of the project.
Katrina has a podcast called The Candy Colored Studio. We talked about our podcasts and how we try to be consistent with what we're doing. One of the ways we do this is by having a regular schedule of episodes, so people know when to expect the launch of the next one. Katrina also stays true to the original goals of her podcast. This also helps to keep people interested in what she's doing.