David Ruggeri is in St. Louis where he paints in a brightly colored graffiti style. His passion for the outdoors is apparent in his work, with many paintings featuring endangered animals. He travels to outdoor festivals to sell his art, and he's glad that they're returning and he can get them back on his schedule. Dave shares many great business tips with us, so I think you'll really enjoy this episode.
Listen here or download from iTunes, Spotify, Google Play, CastBox, or Stitcher.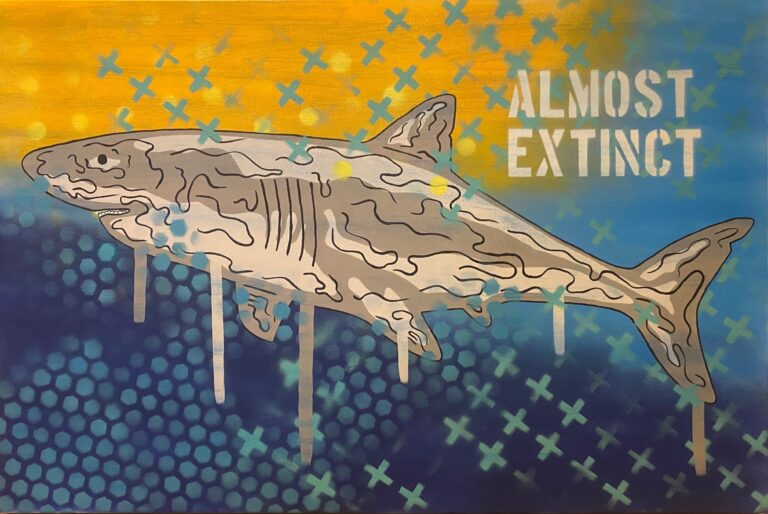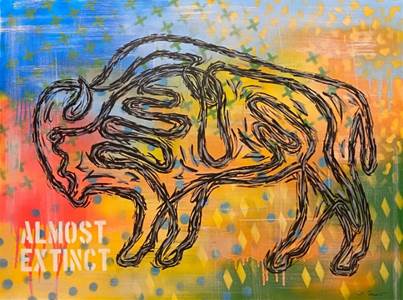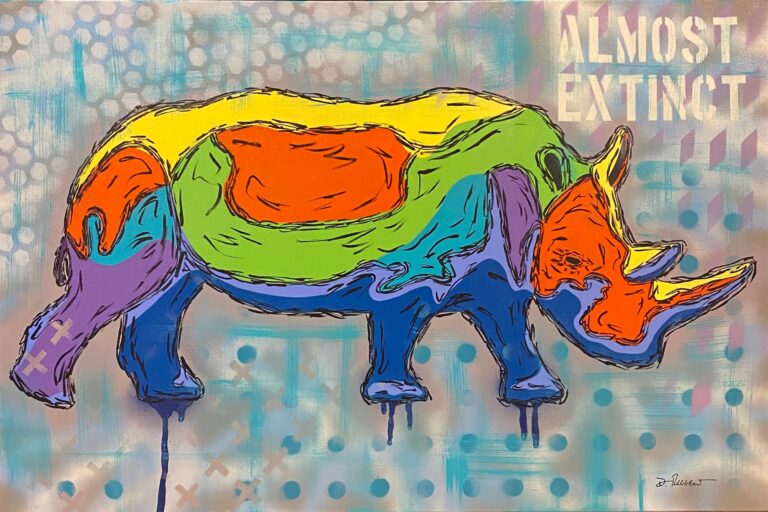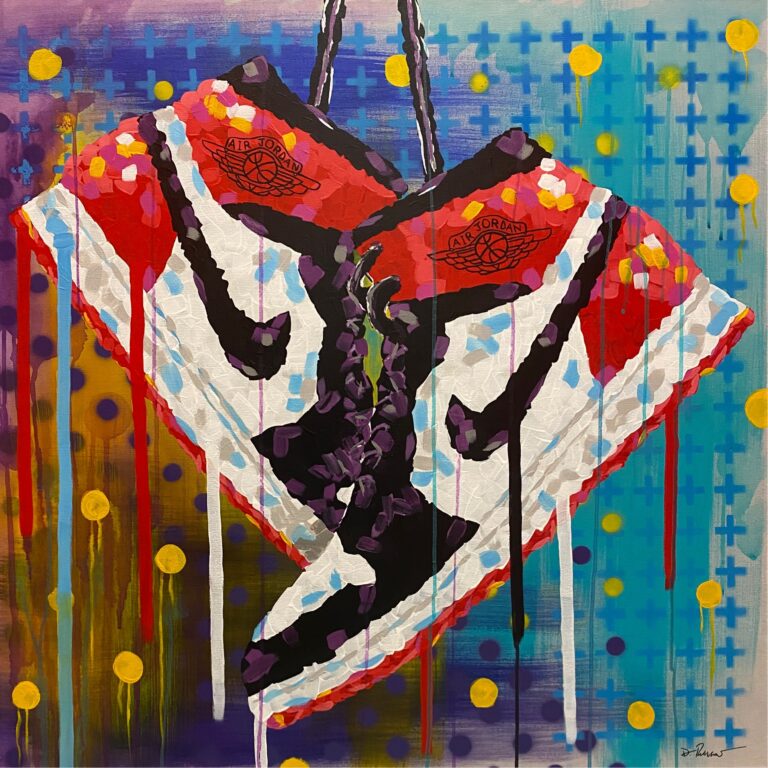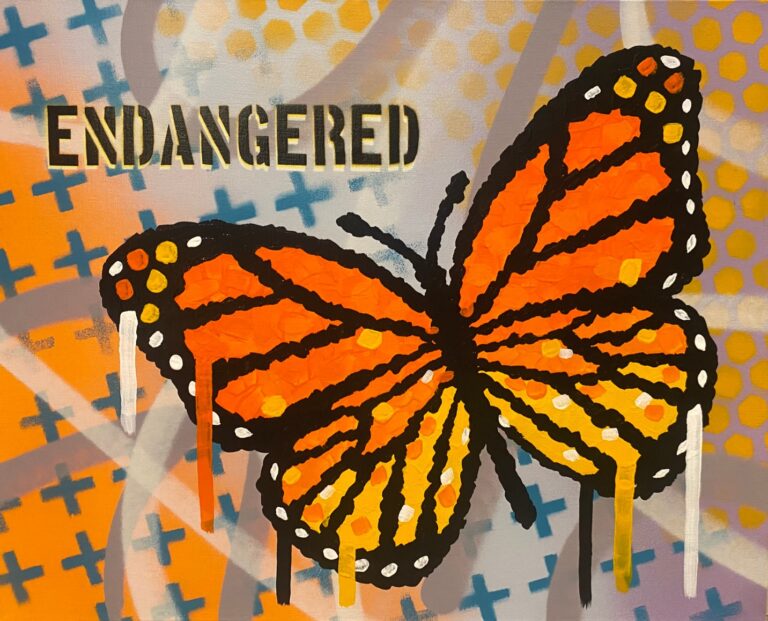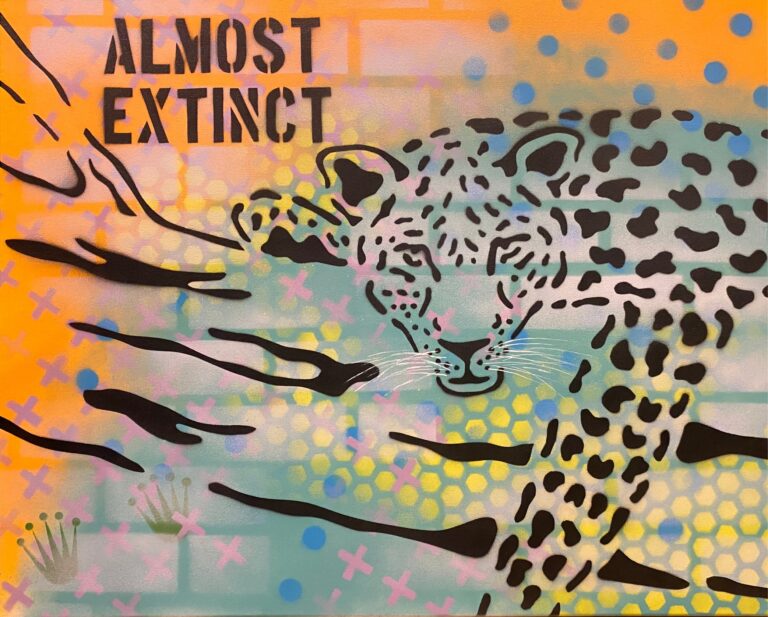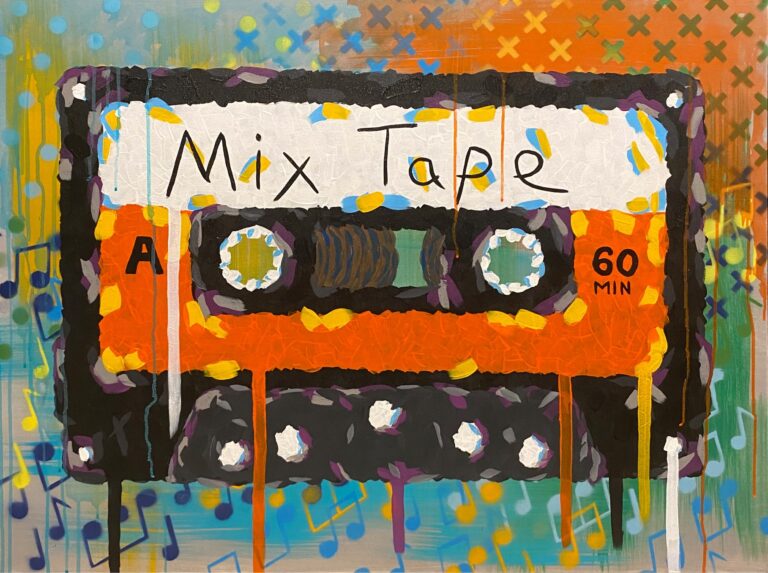 Here are some great takeaways from our conversation:
When doing commissions, provide sketches to your client to approve. You want to start with an agreement as to what they want so you are sure they will be satisfied with the end product.
Here are a few things that Dave learned with experience: He's wise enough to know what he doesn't know, and it's OK to ask somebody for help. This is so true. You don't want to spend excess time trying to figure something out if you can just quickly ask somebody to help you instead.
Local art stores are a great place to find people to talk to and ask questions.
David believes that with every failure, he can take something good from it. He's got a lot of early paintings that aren't the best, but he paints and paints to learn from his mistakes, develop his style, and get better at it.
You should have a plan as to what you want to do with your art, but recognize that the plan will change as your goals change and as the selling environment changes.
Recognize that when you're first starting out, you will need to spend a lot of money, especially if you want to put your art into art shows. Not only will you need to buy a lot of canvases, paint, and brushes to create a large inventory, but you'll also need to buy a tent for outdoor shows, display racks, tables and chair, and possibly a trailer to transport everything.
You also want to buy quality equipment so that you're not replacing things too often. It's an investment in your business and will be cheaper in the long run to buy the better quality up front.
When doing art festivals or gallery shows, talk to the other artists to find out how they do things. You may learn some great tips, like the best way to transport your art or ship your art; how to label your art; and how to find or make the best prints of your art.
You need to be organized enough that you can respond to an opportunity right when you hear about it. That means you should always have great photos of your art; an updated artist resume or CV; an artist statement that can be modified to fit the event; and of course, all your art should be labeled, signed, wired, titled, priced, and neat. I'll elaborate on what I mean by neat. For paintings, the edges should be painted, and there shouldn't be a lot of paint on the back of the canvas. For sculptures, there shouldn't be any sharp edges, or loose items.
Don't think you need to put your whole life story on your website. You can have a good about page with some key information, and you can let them get to know you more from your Instagram posts and stories, your newsletter, and other social media.
Of course, you can utilize Instagram and other sites for your art business, and not have a website. However, I highly recommend that you do have a website as a landing spot where you can put everything people need to see from you: your artwork, your picture, your email address, and more.
As you start to make some income, think about what parts of your business you can outsource. When you first start out, you're doing everything, the art making as well as all the business tasks. But later, your time will be better spent making art than doing your taxes, for example, and that's something you can hire an expert to do for you.