Artist Cathy Nichols is in Asheville, North Carolina, where she's an artist, teacher, and author. Her medium is paper and paint, and as she says, a little magic. Her artwork is painted collage layers, and she puts her art on washi tape, pouches, and oracle cards. She even offers a class where you can learn how to make your own oracle deck. Cathy's book is called Storytelling Art Studio, where she explains how you can create mixed media art to tell impactful stories.
Listen here or download from iTunes, Spotify, Google Play, CastBox, or Stitcher.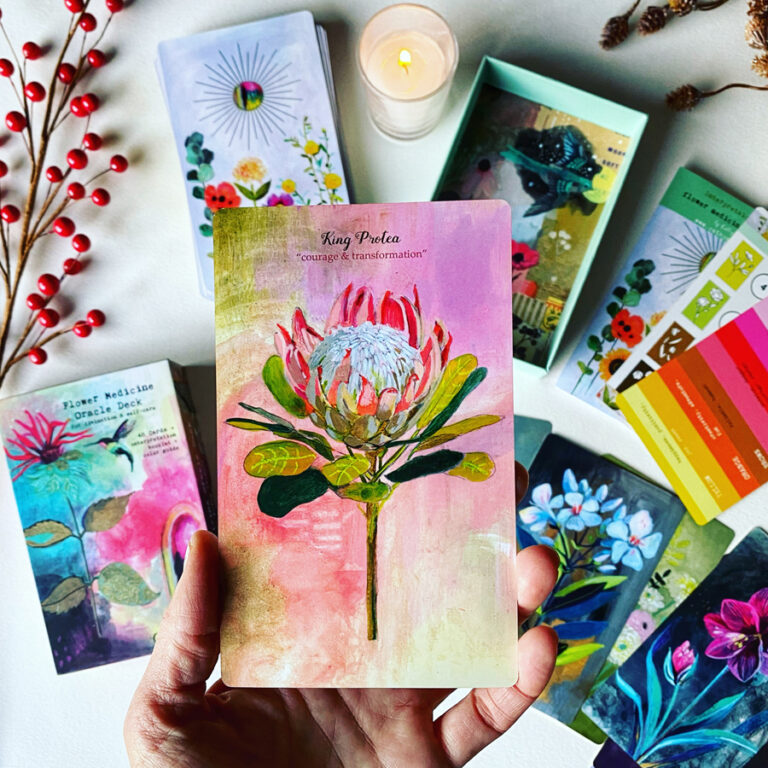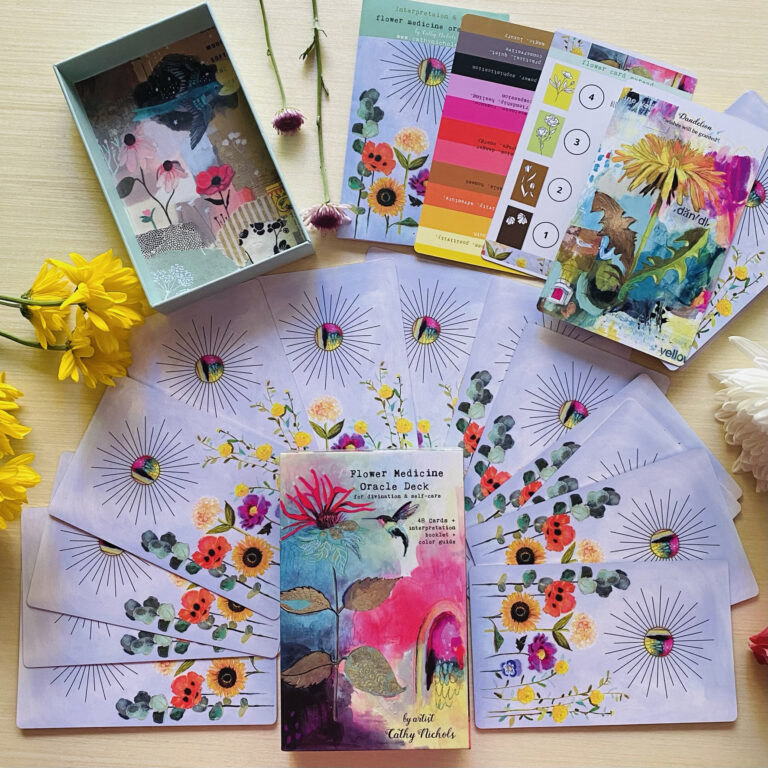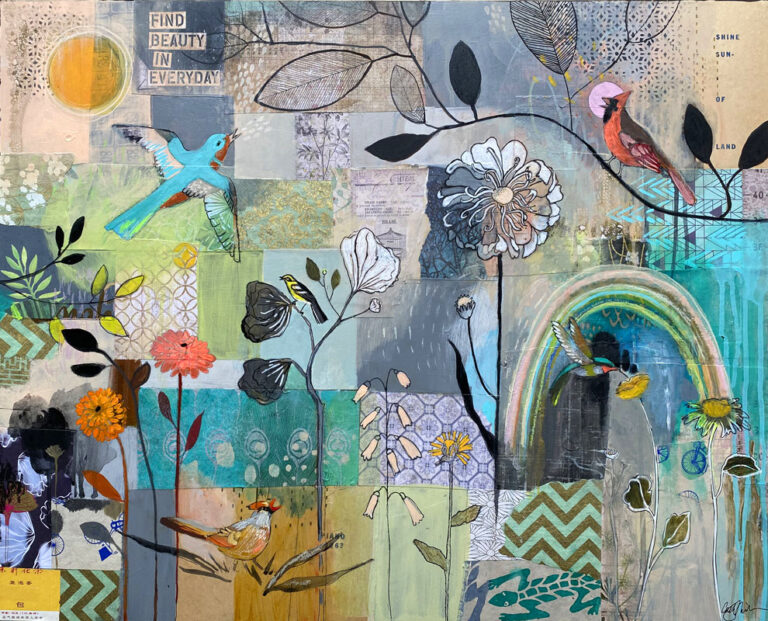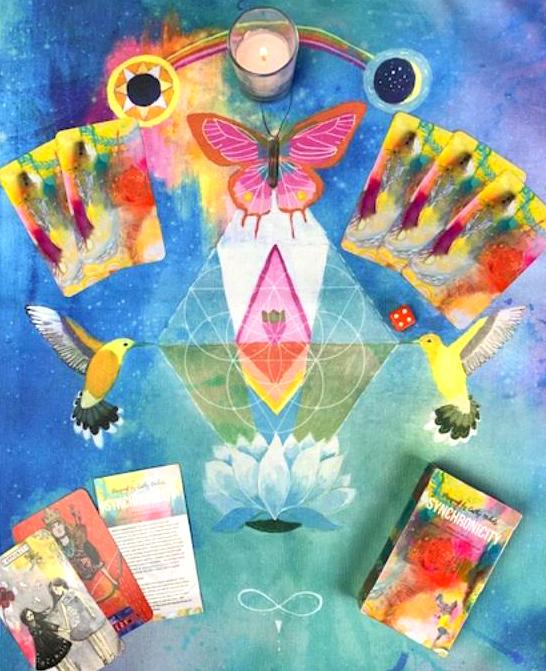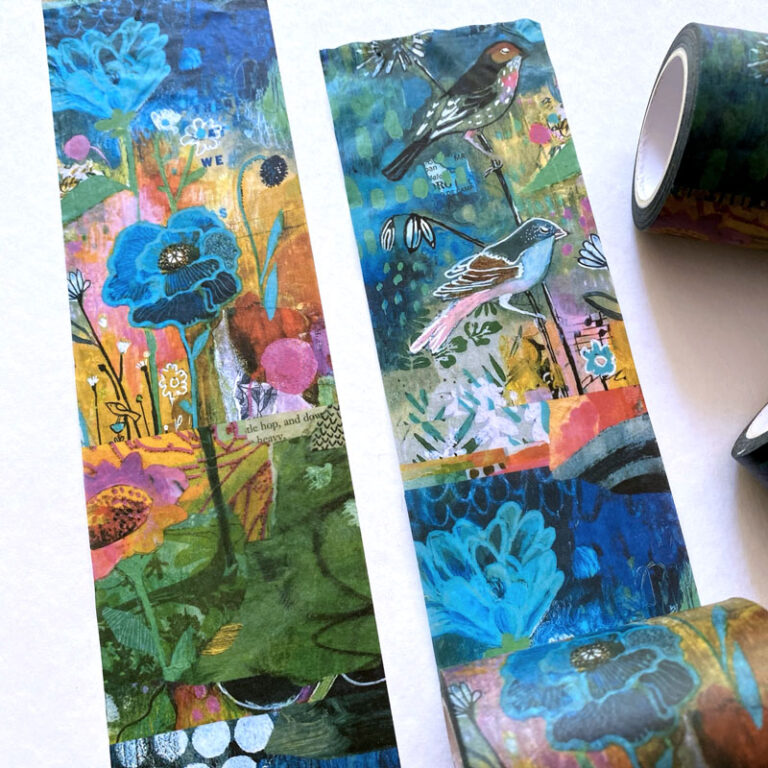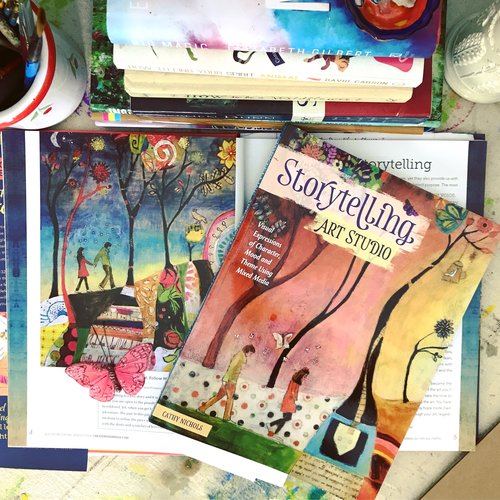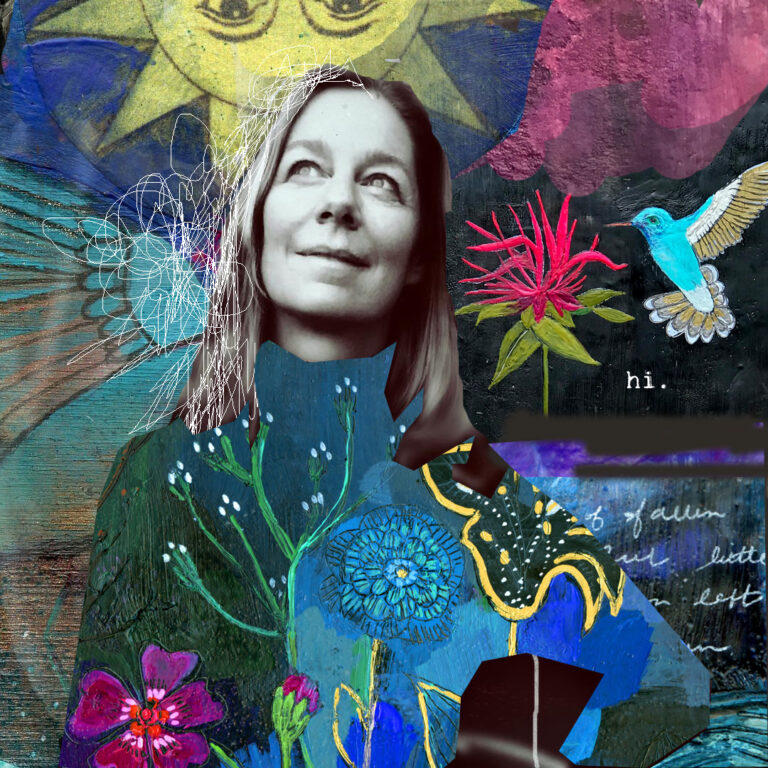 Cathy's website is cathynichols.com
She is also on Instagram @cathynicholsart
One of her class offerings is called Create Your Own Oracle Deck. She posts photos of what her students have made on her other Instagram account called @create_your_own_oracle_deck
Cathy's book Storytelling Art Studio can be found here.
You can also find her on Facebook at Cathy Nichols Art.
Her stencils can be found at Stencil Girl Products here.
You can visit Cathy's studio at the River Arts District, in Asheville, NC. 
Cathy mentioned that she loves creating on watercolor canvas. I found a great article that discusses the pros and cons of this product here.
Here are some great takeaways from our conversation:
If you want to put your art on washi tape or some other cool item, just do a google search to find manufacturers. As Cathy said, then you'll have to tell them your specs and see if they can do it, and negotiate your price. Make sure you get a sample first.
Cathy likes watercolor canvas as her base for her painted collages. I'll include a link in the Show Notes for this episode to a great article that I found explaining the pros and cons of watercolor canvas. This may be a new product you'd like to try.
Make sure you use archival quality products in your art, like glue sticks. Your artwork will last a lot longer when using archival supplies.
Newsprint and tissue paper are great papers to paint on for collages.
Using a brayer to press down your papers when you're gluing them down will prevent the paper from buckling.
It's a good idea to declare to the world that you are an artist. That may be just what you need to give you the motivation to begin. For Cathy, she bought business cards that said she was an artist and started passing them out to people. You also could post it on Instagram or Facebook. Once you own it, it will be easier to move forward with it.
To find her own style of art, Cathy got a sketch book and drew in it every night. You have to put in the work to figure out your style and where you want to go with your art.
Cathy enjoys setting up a little tableau with her art when she's taking photos for Instagram. You may enjoy it more if you take the time to find other objects to place next to your artwork to add interest to your Instagram posts.