Chris Zydel is a psychotherapist who now teaches painting as a way to provide healing through creative expression. She teaches near her home and at retreats on the coast.  She even teaches others so that they can bring her techniques to their areas. Chris has been teaching for years, so if you think you need a little help in getting back to art-making or you need some creative healing, she's got the class for you.
Listen here or download from iTunes, Spotify, Google Play Music, CastBox, or Stitcher.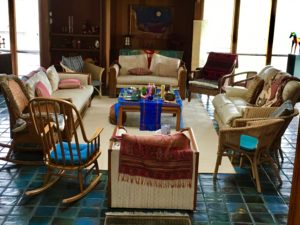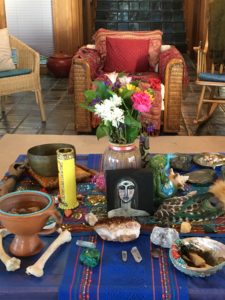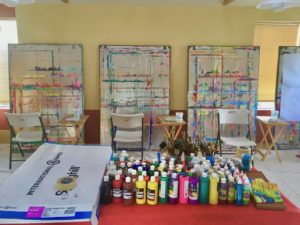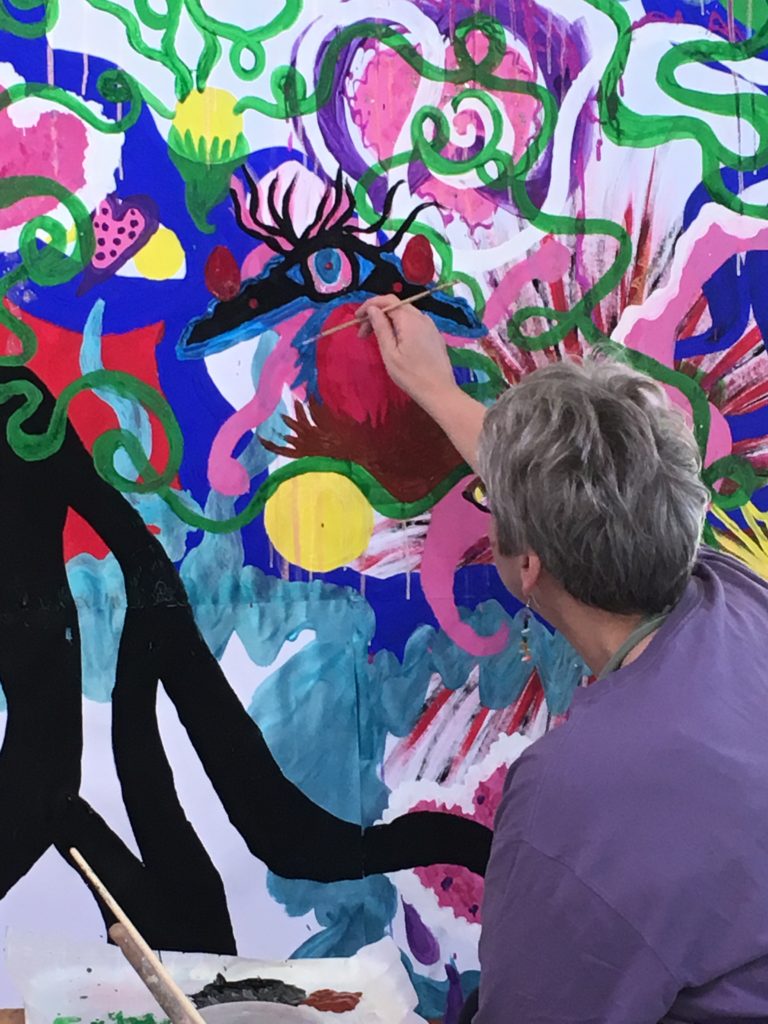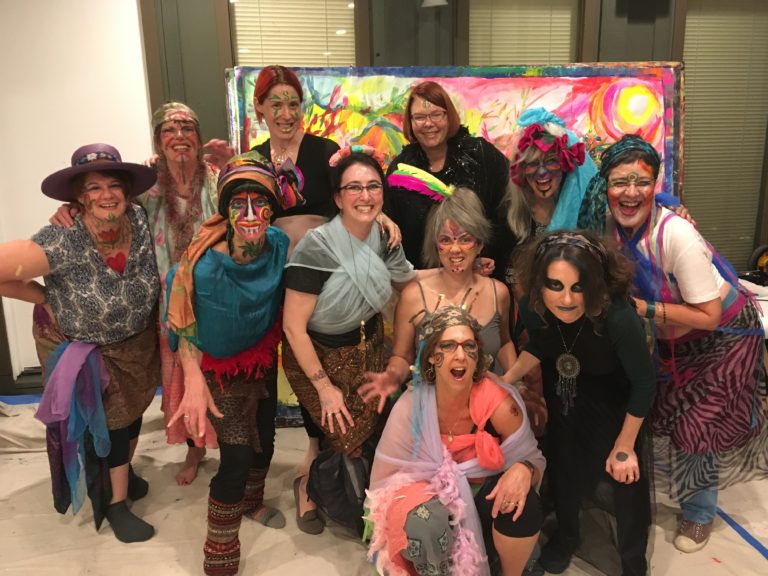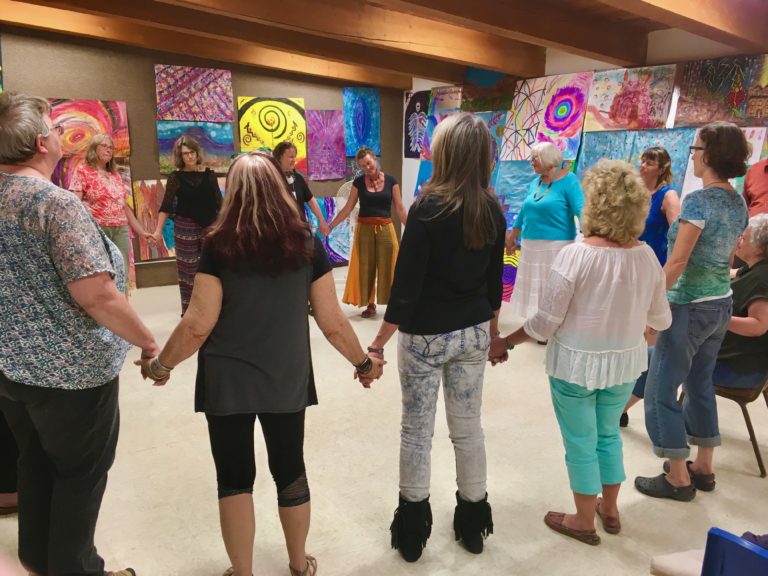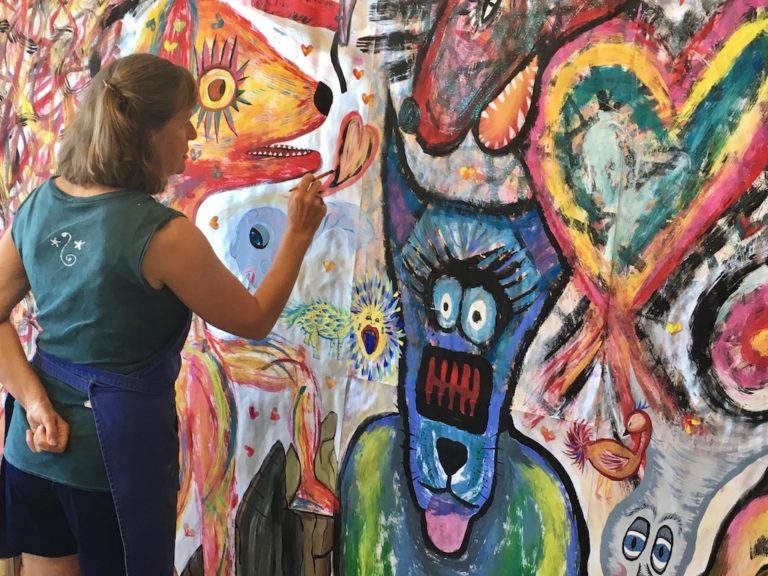 You can find details about all of Chris' classes and retreats on her website creativejuicesarts.com
Chris is known as the Wild Heart Queen. You can find her on Facebook as Chris Zydel and Instagram as wildheartqueen.
Be sure and sign up for her newsletter on her website to find out the latest from her studio.
Here are some great takeaways from this episode:
Being with a community of other artistic people is a great experience.
Intuitive painting is using the process of painting to explore your inner world.
Creative expression is a tool to assist in healing.
She teaches intuitive painting on paper rather than canvas so that her students won't worry about messing up good supplies. This gives them tremendous freedom.
When you're painting intuitively, it's not coming from your head, it's coming from your heart.
Marketing is simply letting people know what you do, so don't be afraid of it.
When people paint together in the studio, they are gaining community and they get support and they get celebrated.
She'd like to remind people that creativity heals and it's a way for you to become more fully alive.