Artist Margaret Byrd has traveled to 70 different countries, and her love of travel has influenced her art making. She creates temporary art installations out in nature, using natural materials and dyes that can break down and become a part of the environment.  Creating these installations has been quite a process logistically, and she has improved her techniques each time she visits another location. She will inspire you to make art on your next traveling adventure. 
Listen here or use a podcast app, such as Apple Podcasts, Castbox, Spotify, or Stitcher.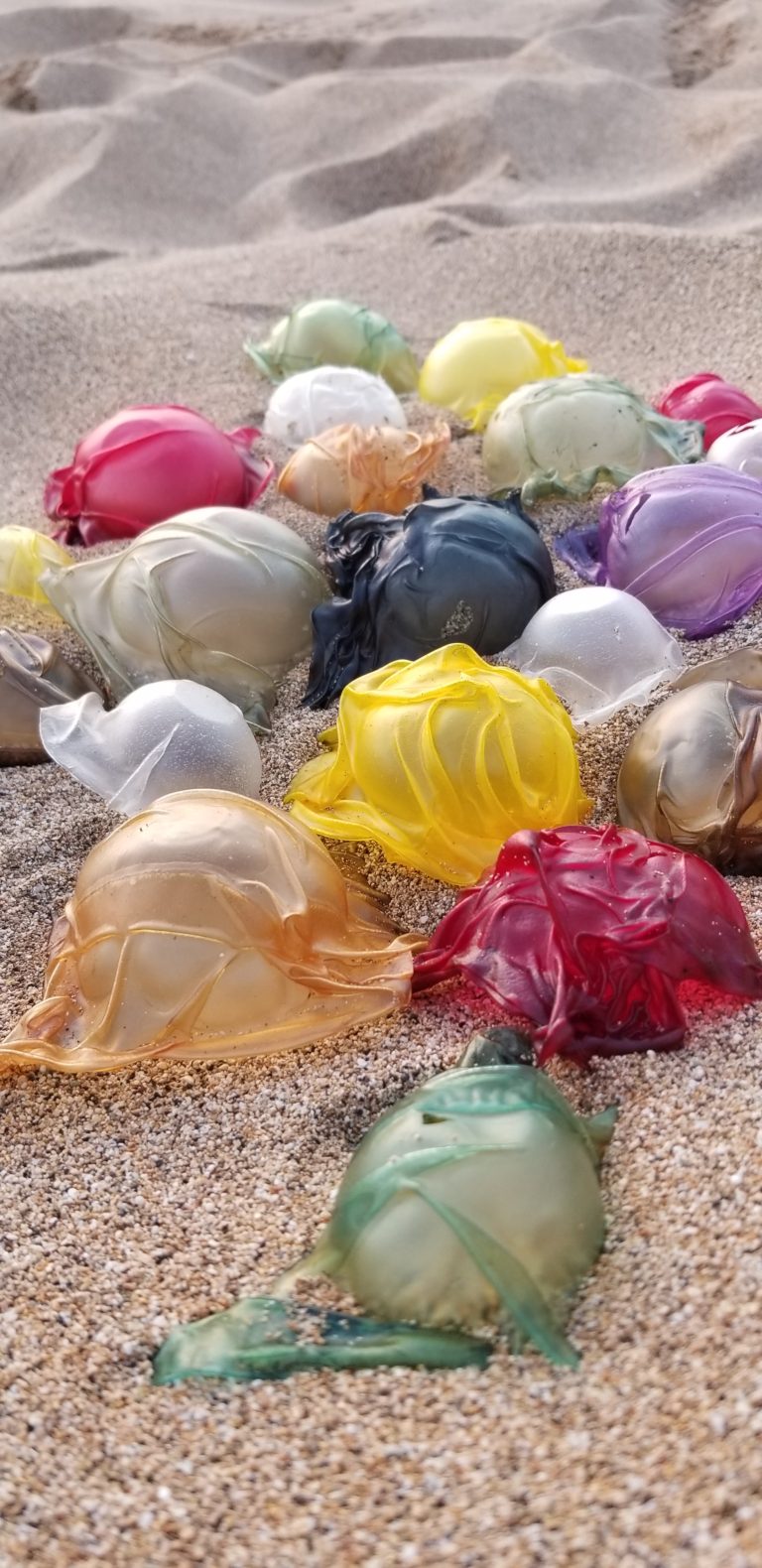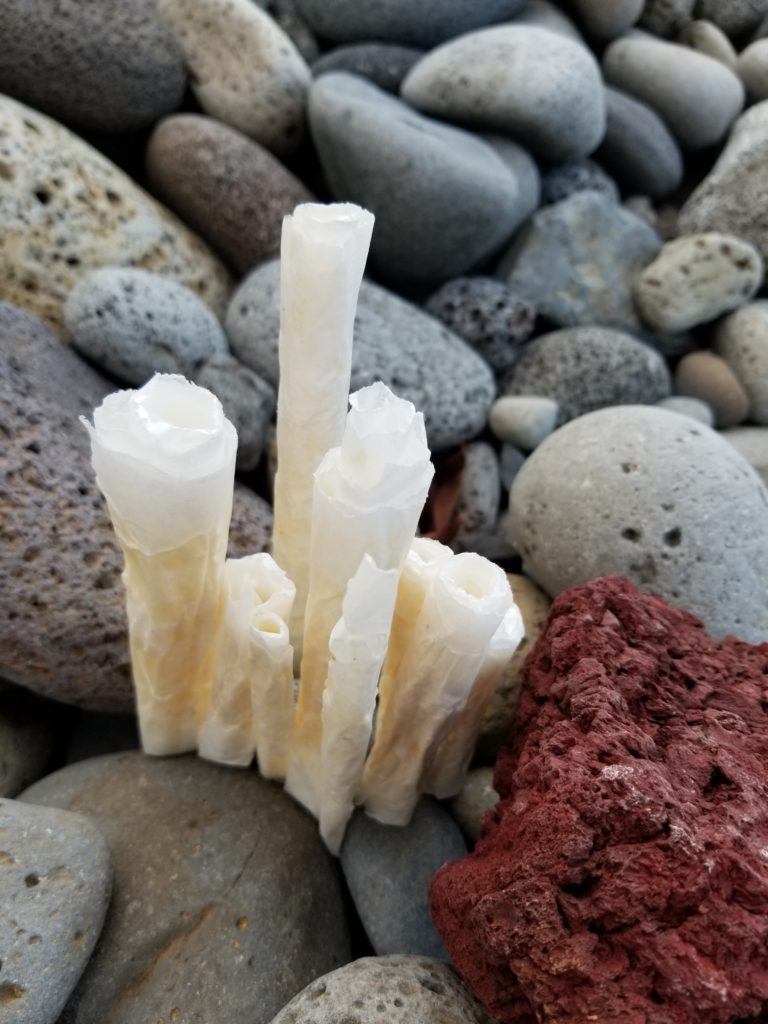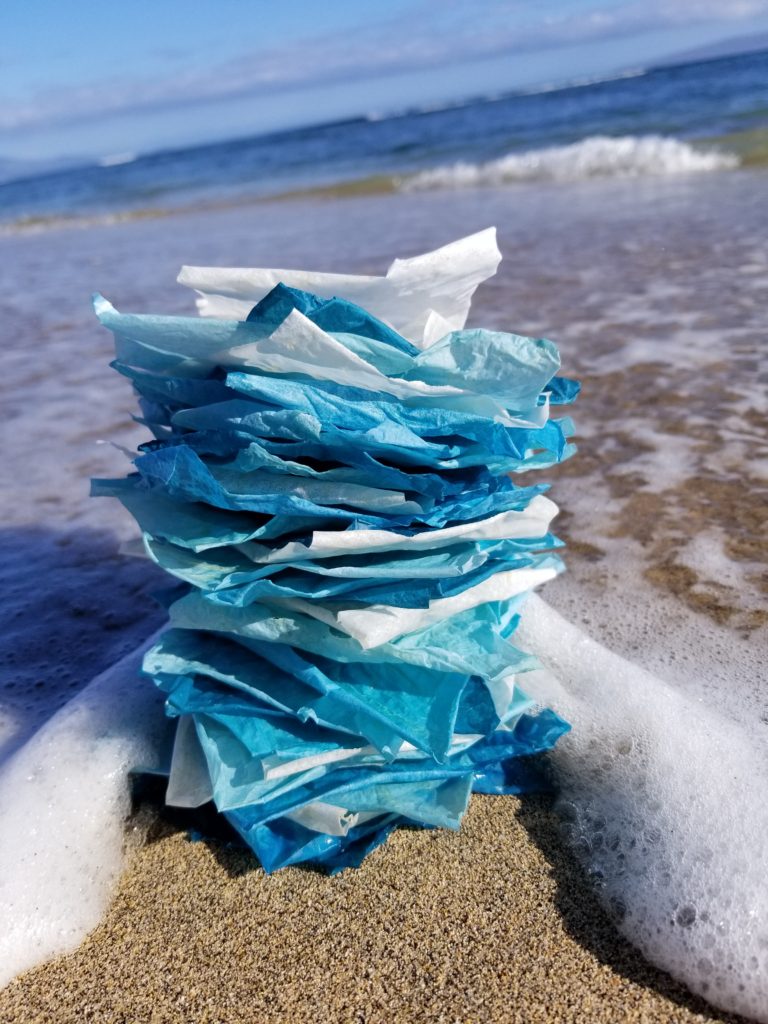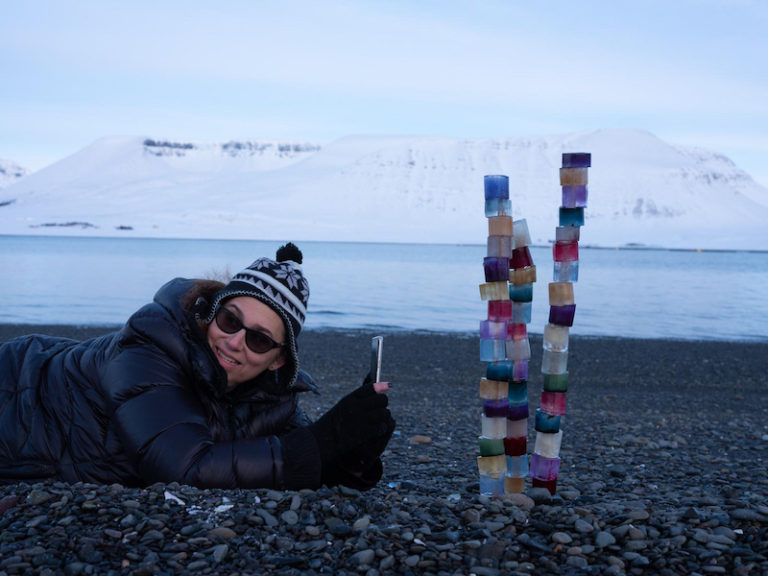 Margaret Byrd is sometimes called Byrdie. Her website is margaretbyrd.com
Her Instagram is @moonbyrdie
Her Facebook page is Margaret Byrd.
She can also be found on Pinterest at Margaret Byrd Studio.
Margaret traveled to Iceland for the Westfjords Residency. Why not check that out?
Margaret has worked with creative coach Desha Peacock. You can check out her website Sweet Spot Style here.
Here are some great takeaways from this episode:
Developing a daily practice of art is useful because it forces you to try different materials and techniques to keep it fresh. Margaret learned this when she had a daily art assignment during art school. It didn't matter what it was, it just had to be something new every day.
Every thing that you do in art is information for the next thing that you do. Keep that in mind even when you make mistakes with your art, because you will always learn from your mistakes.
Making temporary art as Margaret does teaches you to be in the moment. It's O.K. if your art only lasts a short time.
There is the possibility that when you photograph your art for documentation purposes, the photographs may become the art.
When putting art into the environment, it's best if you use materials that will not harm the environment.
If you are wanting to travel and make art, a residency is a great way to do it. You can find various residencies all over the world through a search on the internet. And remember that residencies can be just a few days or as long as a year.
When traveling far to make art, think about how you can streamline your supplies to make it easier for you, and to work with what you can find at your destination.
You not only have to have the proper skills to do something, but you also have to have the proper mindset.
You're never too old to start something new, and it helps if you don't regret the past, because you definitely needed that to get you where you are today.
A great way to commit yourself to doing a travel adventure is to buy the plane ticket or book the Airbnb. Then you know you will go there.