Jewelry artist Maria Tritico tells me how she developed her current style of jewelry, after making many very different pieces during her college years. She also talks about her year as a Resident Artist at an art gallery and school, and the application process and what is expected of a resident. In her current position, she is teaching jewelry techniques to adults and teens, and she's also developing an art therapy program. She shows her jewelry in galleries locally and in other states.
Listen here or download from iTunes, Spotify, Google Play Music, CastBox, or Stitcher.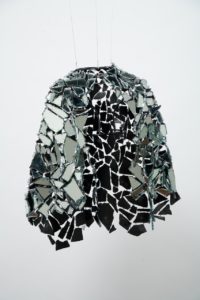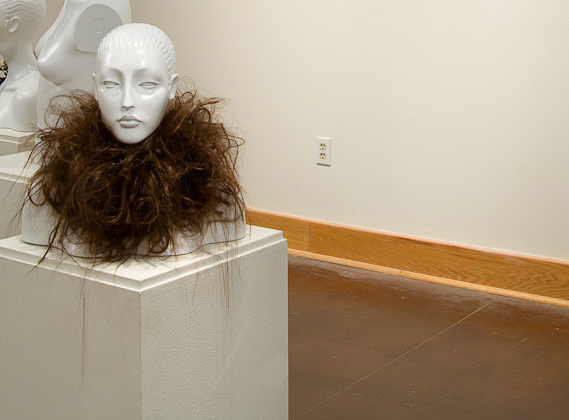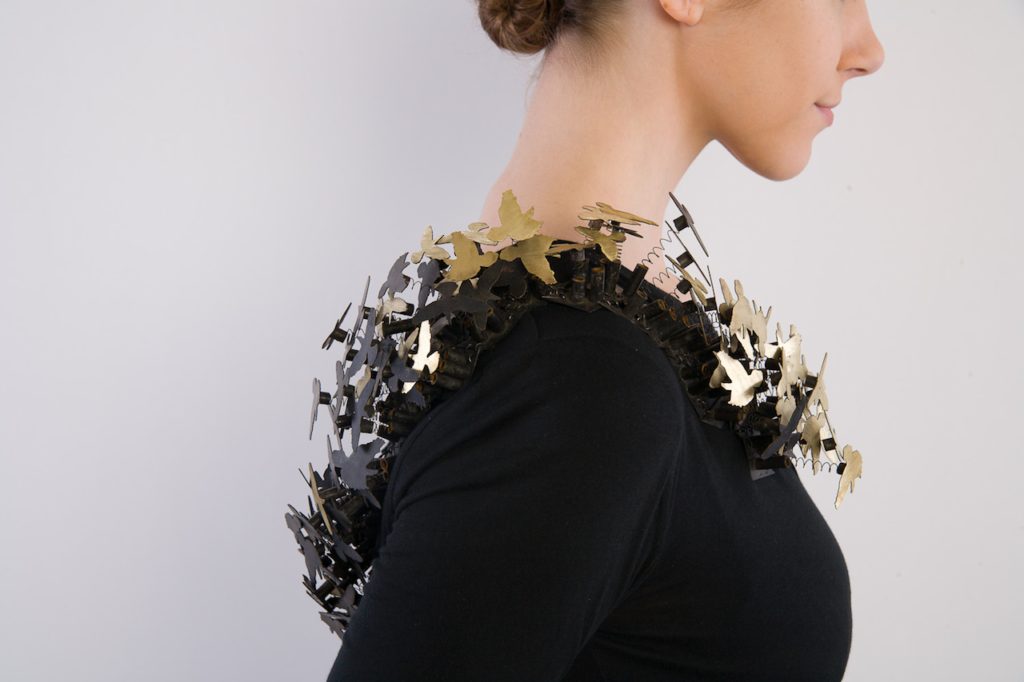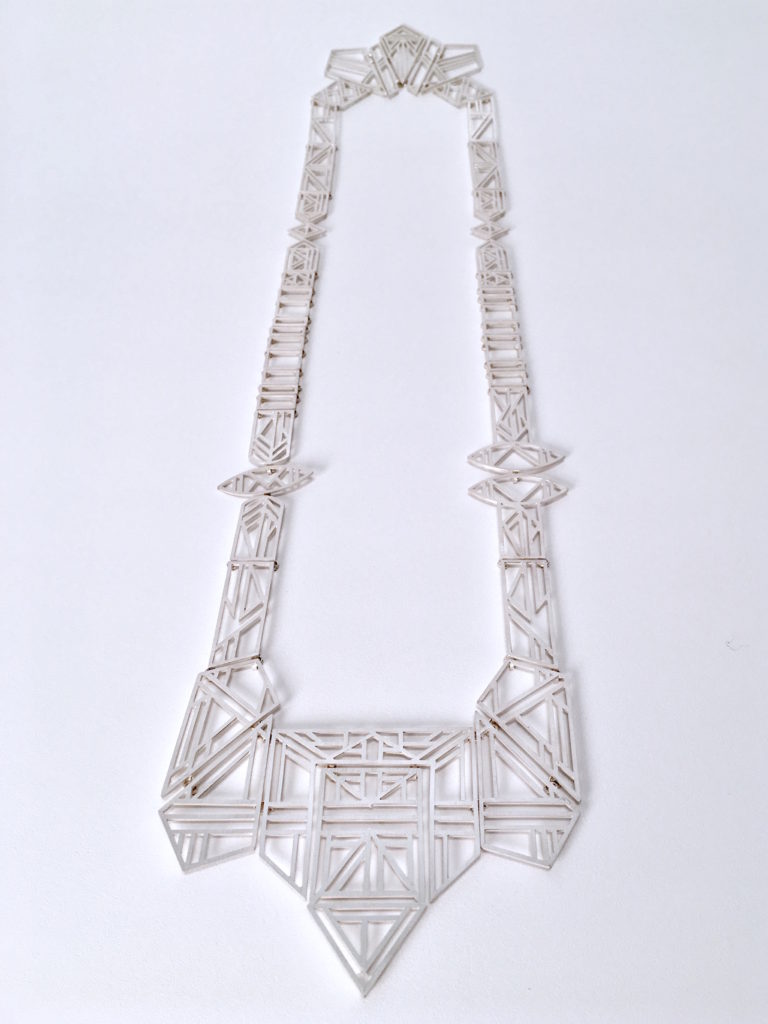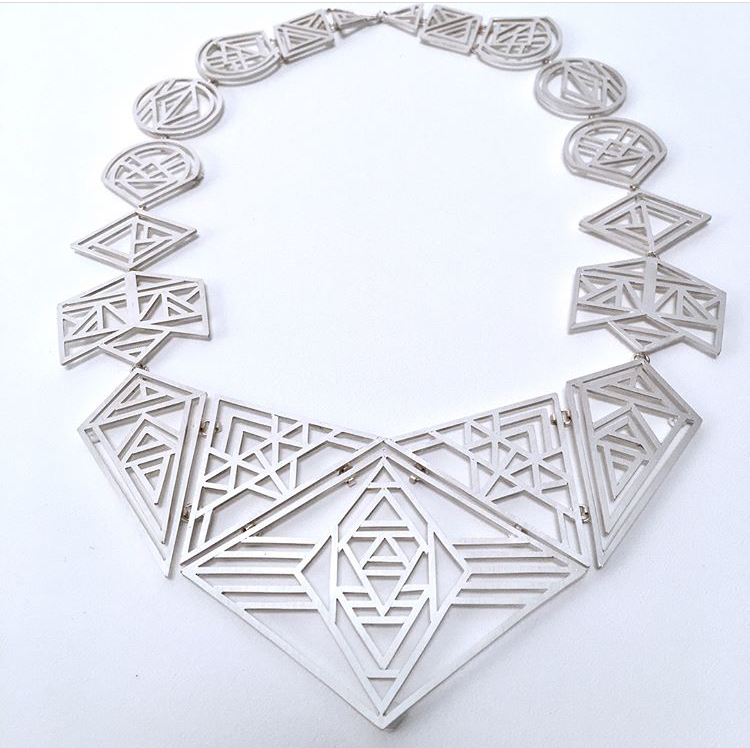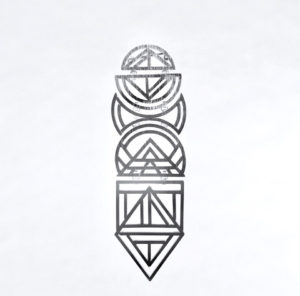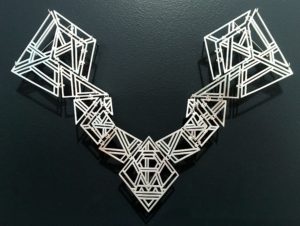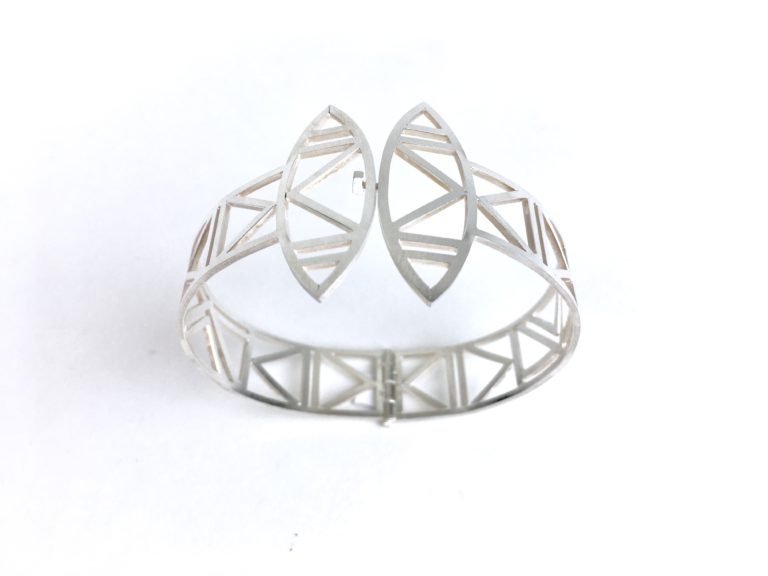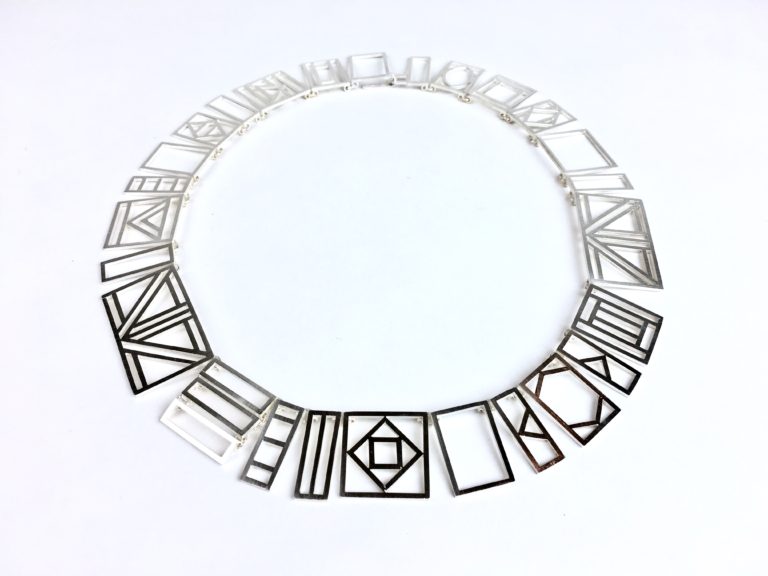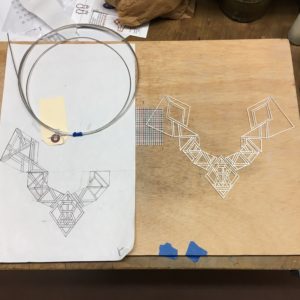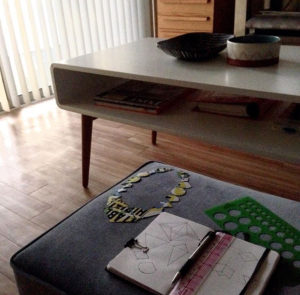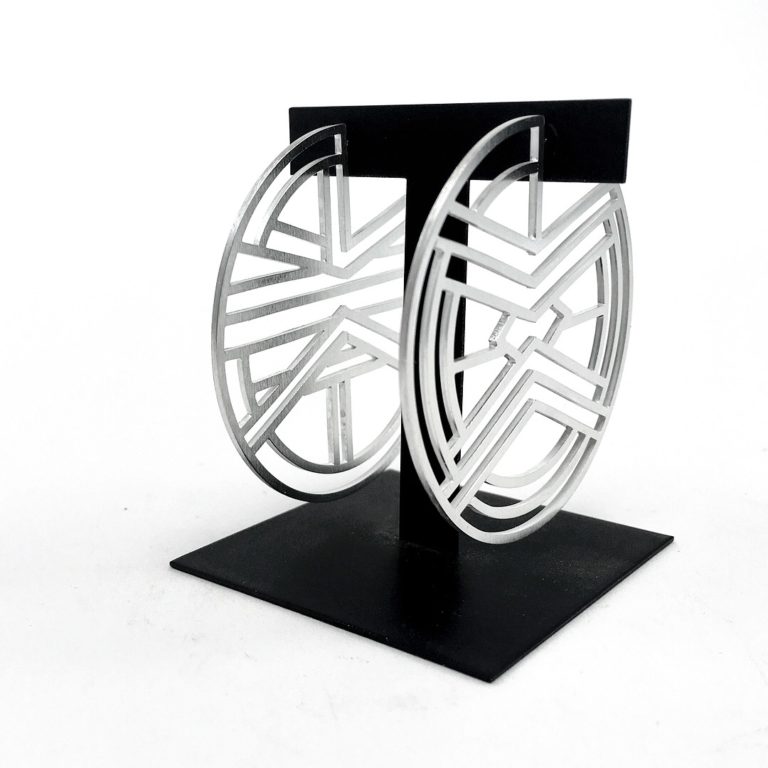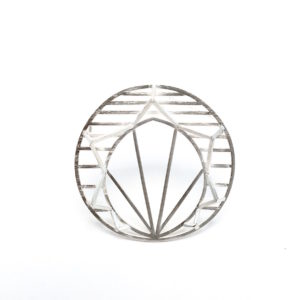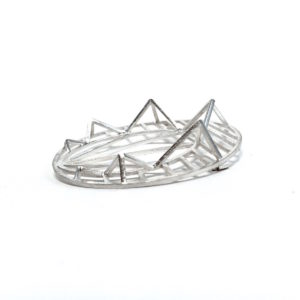 Here are some of the things we discussed in this episode (click on the names to follow the links):
You can visit Maria's website at mariatritico.com. 
She is also on Instagram and Facebook.
In November, 2018 in New York City, Maria exhibited her jewelry at Artist and Fleas Soho at the #fail#success exhibition during NYC Jewelry Week.
Maria teaches jewelry making at the Lighthouse Artcenter in Tequesta, Florida. 
She was previously a Resident Artist at the Armory Art Center in West Palm Beach, Florida.
You can find out about the Armory's Artist in Residence program here.
She is a member of the Society of North American Goldsmiths.
Here are some great takeaways from this episode:
Artist residencies enable you to create a body of work over a period of time. You can search online to find many types of residencies, from 1 week to a year long.
Maria held a residency that required her to teach classes. When applying for an instructional residency, tell how you will add to the organization by teaching something new.
Create an artist's CV so that you're ready with it when someone asks.
Take great photos of your art, and have them available so that you can enter a show at the last moment.
Find or make a light box to photograph your jewelry and minimize reflection.
Jewelry will look beautiful photographed on either a white or black background, but remember that galleries often require your photos to be on a white background.
Display jewelry with a bright background so it will really pop, like Maria did when she used a dark teal background.
Also when displaying jewelry, ensure that it is secure and cannot be removed from its case. Figure out a way that it can be lifted just far enough so someone can try it on. Maria has used monofilament tied to the jewelry piece and held down by fishing weights.
Find shows to apply to on Instagram by following the hashtag #callforentry. These are often free to apply rather than requiring a large fee.
I hope you enjoyed this episode about Maria Tritico and her beautiful jewelry.