On the Left Brain Artist podcast, I will bring you weekly interviews with artists who are actively creating art and actively selling their art. Of course, I've chosen these artists because of the quality of their artwork. But I've also chosen them because they have experience showing their work in galleries, stores, festivals, and they have stories to share that can help other artists who want to sell their work. Each week I will bring you an interview with one of these artists. Later in the week, I'll take one thing we discussed that I think it's important to expand upon – one thing that they've done to increase their business. They've had success doing this one thing, and I want to share that success with you.
Listen here or download from iTunes, CastBox, or Stitcher.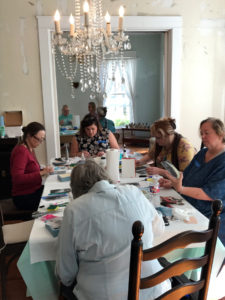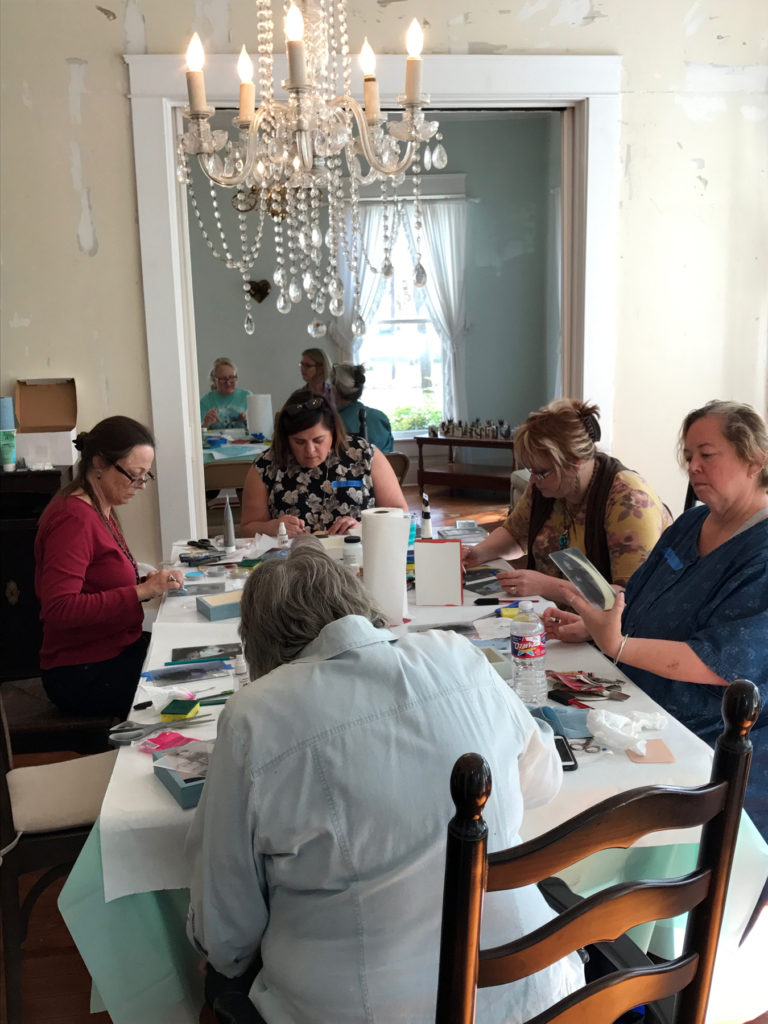 Have you ever dreamed of taking a destination art class? These can be wonderful crafting vacations, where you learn a new skill, meet new people, and visit a new area. They can last anywhere from a day to a week, and they can be held at rustic farms, exotic beaches, hotels in cool cities, as well as art stores and artist studios, all over the world. Listen to this episode to find out about these workshops, where to find them, how to teach at them, and how to host them.
Here are some links so you can find one that will look fun and interesting to you.
Multi-class retreats:
Art Unraveled (always in Phoenix in August)
Locations that host individual instructors and their classes:
Hacienda Mosaico, Puerta Vallarta, Mexico
Way Art Yonder Studio, San Diego, CA
John C. Campbell Folk School, Brasstown, NC
Check out these artists who have upcoming destination workshops:
If you know of any I can add to this list, give me a link in the comments.