Artist Natalie Dadamio developed her art style and practice just within the last couple of years. She's created a unique abstract style that incorporates mixed media with layers of papers and paint. She came to her art making as a journey toward her own growth and self-expression. She now helps others reach their full creativity.
Listen here or use a podcast app, such as Apple Podcasts, Castbox, Spotify, or Stitcher.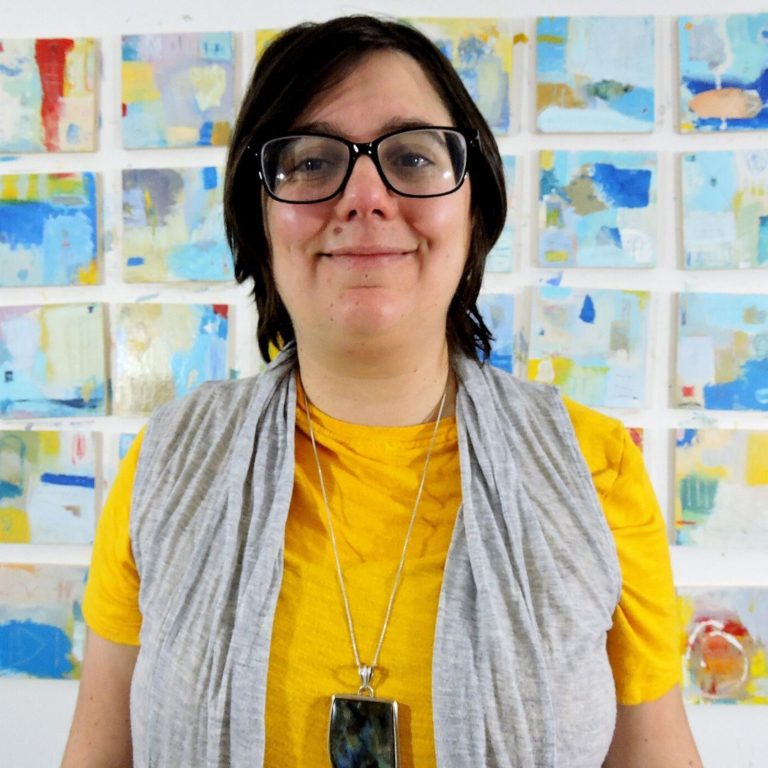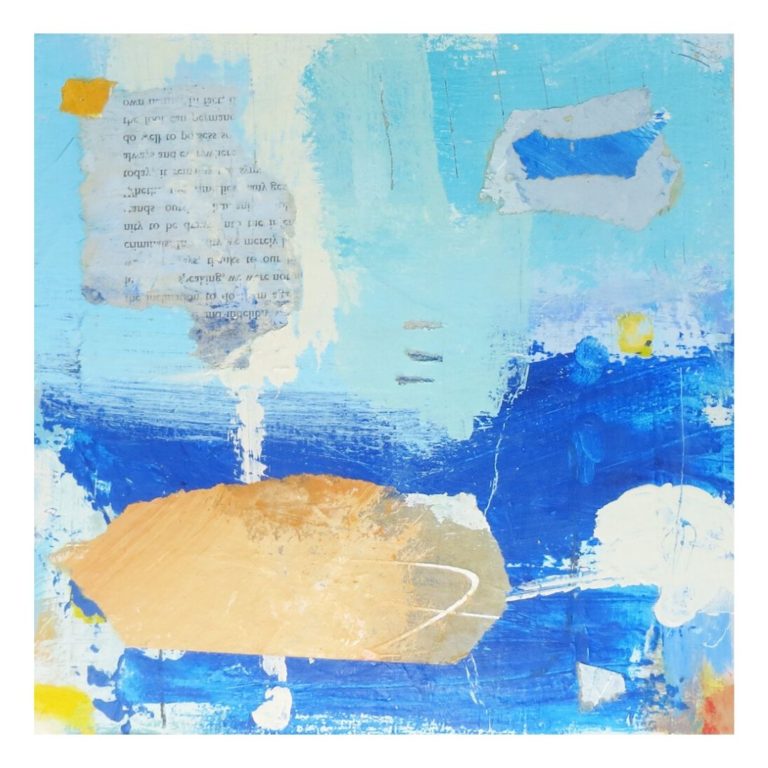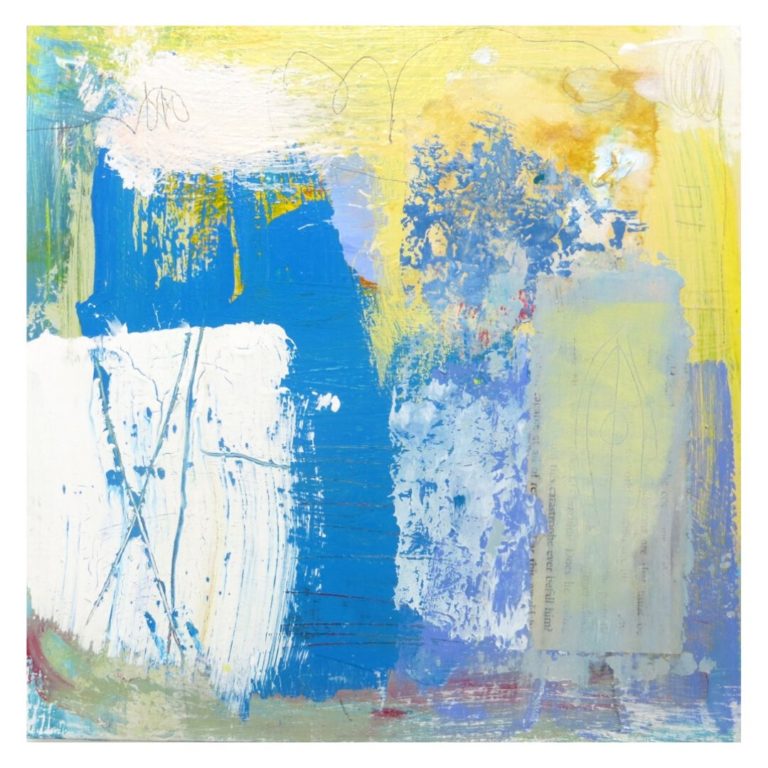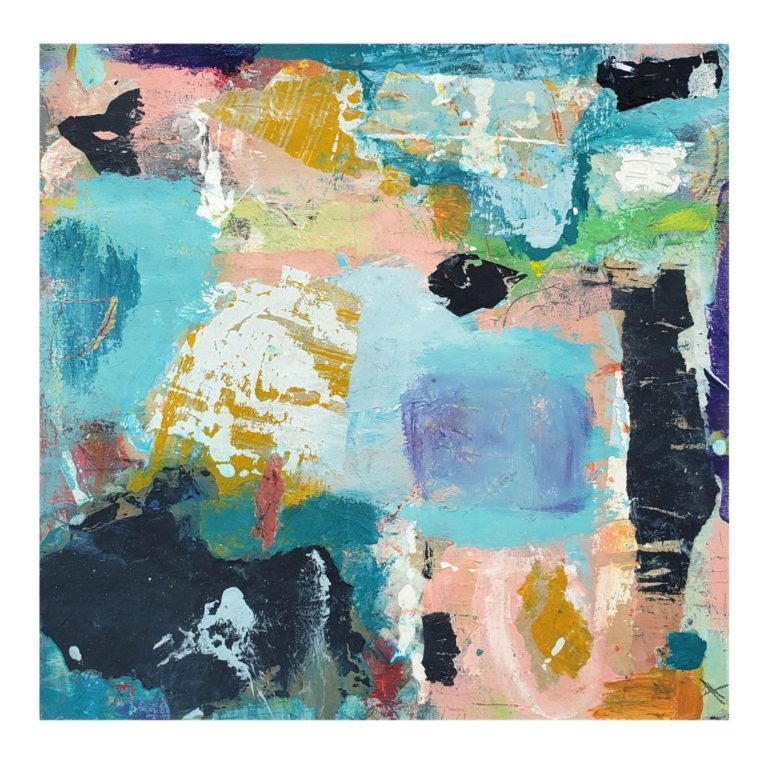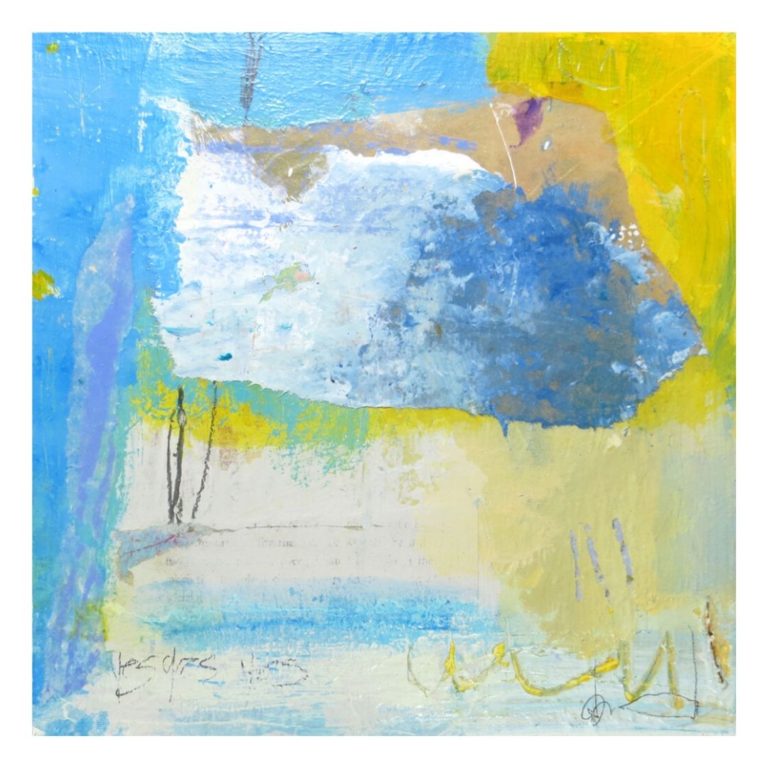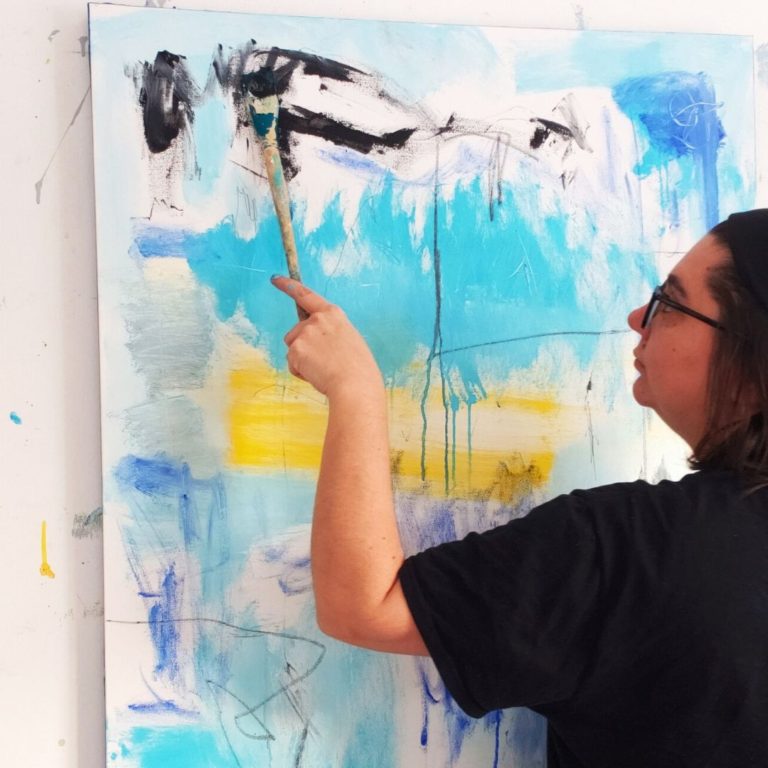 Natalie's website is nataliedadamio.com.
Her Instagram is @natalie.dadamio.art
Natalie enjoyed the book The Artist's Way for helping her get into her creativity.
She talked about how she has enjoyed taking the 12-week online course Creative Visionary Program with Nicholas Wilton.
Here are some great takeaways from our conversation:
Natalie came to her art late in life and would like to point out that it doesn't matter when you started making art if you're loving making it right now.
Two things in particular that Natalie has done to put creativity into her life have been the book The Artist's Way by Julia Cameron, and the online course The Creative Visionary Program with Nicholas Wilton. I'll have links for both of those in the Show Notes of my website.
Natalie doesn't get bothered when she makes mistakes with her art. She feels that she always learns something when she works through the mistakes.
When Natalie uses board as her substrate, she can use sanders to sand down through the layers of papers and paint. This allows her to reveal different portions of the layers underneath.
When she uses book pages in her art, scraping through the layers allows words to come through, and it's a nice surprise what is revealed.
You have to get comfortable with failure, because if you're not, then you'll be too afraid to try something.
Natalie enjoys ripping the papers that she uses in her mixed media art, because she feels there is beauty in its destruction.
Natalie made 40 works of art in celebration of her 40th Milestones are great to celebrate by artmaking and creating a series. You are celebrating the passage of time, where you are with your art, and challenging yourself with a big project.
You can still participate in a local art walk even if you don't have a standalone studio. Natalie will be a part of her area's Art Trail by sharing a studio space with another artist that weekend.
Even bad emotions such as grief can be a gateway into making art. That doesn't necessarily mean that the art will be sad, you're just using those emotions to create.
If you have a big change coming in your art style or your art business, you might want to update your website at the same time to signify all your changes.