Fiona Grayson hosts the podcast called She can. She did. Fiona is based in England, and she interviews women business owners. Until recently, she also hosted live chats throughout the UK with a panel of business owners so that others could learn from their experience. A couple weeks ago, she temporarily changed her podcast name to We can. We will. to better reflect her new focus. Fiona is working to help business owners by sharing the experiences of these women, and she is now offering podcast episodes five times per week.
Listen here or use a podcast app, such as Apple Podcasts, Castbox, Spotify, or Stitcher.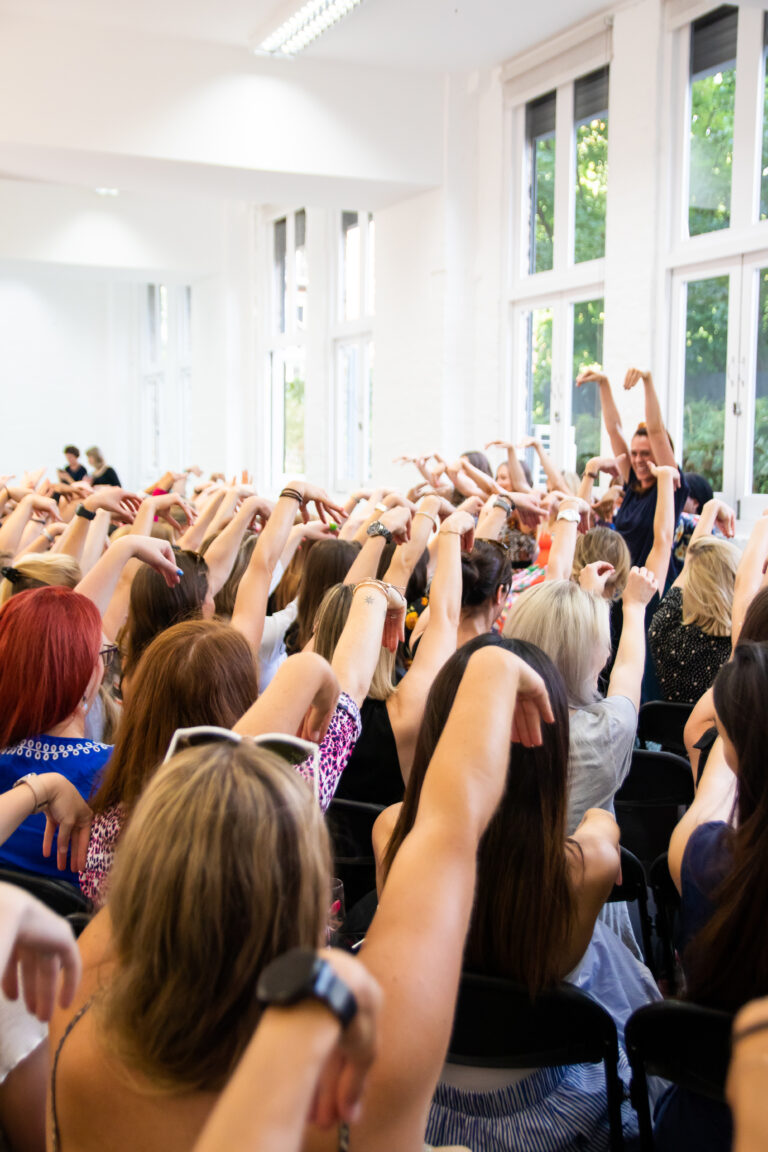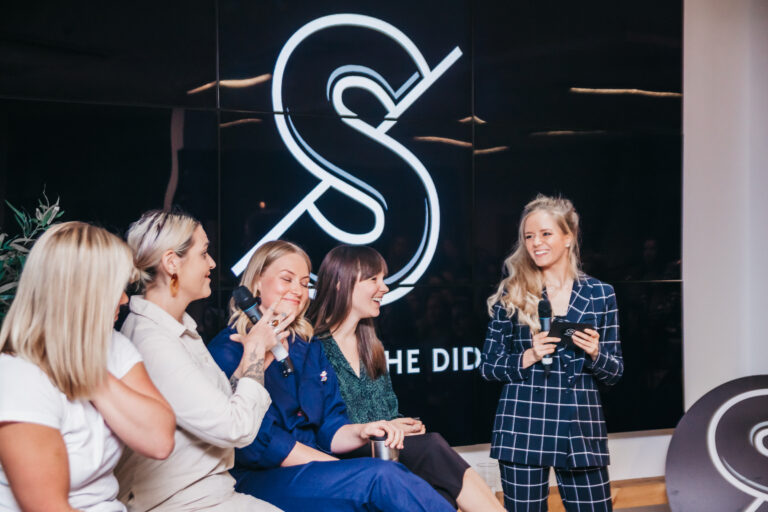 You can find Fiona's podcast at her She can. She did. website here.
Her podcast can also be found on most podcast apps.
You can find a list of her podcast episodes here.
Here are some great takeaways from our conversation:
Fiona started her interviews of women business owners because she was curious. She wanted to know how these women had gotten their starts. If you want to learn something, don't be afraid to reach out to others and ask them how they got started.
For Fiona's interviews, she keeps in the fun chitchat even if they go off on tangents. It makes it real and interesting, and she thinks that's why she's gotten so much interest in her interviews.
About 11 months into her interviews, Fiona looked for a way that her readers could meet founders in person and have an opportunity to talk to them. She started Midweek Mingles, which is a casual networking event where she invites a few female founders to sit on a panel and tell their stories. Think about all kinds of media and the different ways you can get your message out there. Her online interviews were great, but the in person meetings made her message get out there even more.
With the change in the economy and the inability to do business in person, you need to change the tactics of your business. Fiona has temporarily changed the name of her podcast from She can. She did. to We can. We will. This is a brilliant way to give the message that we are changing, but we can help each other and get through this together. A temporary rebranding of your business will show your customers that you're reflecting what's happening in the world, but you're still in business and can provide products and services but in a different way.
We talked about how different artists and business owners are reacting to the changes in the world. It's O.K. if you still haven't figured out how to change your business. Everyone is in a different situation with their family. Some are focusing on keeping their family safe, some are even caregivers, some need all of their spare time to do homeschooling for their children. It's never good to compare your business situation to others, and I think now more than ever. Make the changes, if you can, and at your own pace.
In this time, you're allowed to carry on and keep marketing and selling your art. People expect you to because they know that businesses are trying to stay open and remain viable.
Many artists are still selling and shipping their art right now. They're just making sure they're careful with their packaging and making sure to minimize any exposure to their goods.
Many business owners have discovered that they can keep their businesses open by scaling down. They may reduce their number of offerings, they may even create an entirely new aspect of their business. But they realize that a smaller business during this time is better than no business at all.
If you've had to stop a portion of your art business, like in person classes, or demos, you might want to offer gift certificates for future classes. These are a great way to get cash flow in now while guaranteeing future business.
If you're considering offering paid online classes, offer a free mini class too so people can see your teaching style and what you're like. They want to get to know you a bit before they commit to buying one of your classes.