Today's interview is the last of my hour-long interviews for a while with a new artist. I'm speaking with artist Doulene Walker. We talked on March 27th, and she told me how her family has been greatly affected by measures that we've all taken to stay safe from the coronavirus. You may know her from Instagram as an artist who lives in Bali. She and her family are actually from Australia, and they were told to get back to their home country when all this started. We talked 8 days after she moved to Perth, Western Australia, and they had just traveled there with a few things they could put in a suitcase. She's now ordering art supplies so she can make art once again. Doulene is originally from Zimbabwe in Africa. Her abstract landscapes are greatly influenced by the landscape there and in Australia. Her distinct style of mark making develops into art that looks like the topography of the world that she knows. She's now offering online classes, and even a free class that you can try.
Listen here or use a podcast app, such as Apple Podcasts, Castbox, Spotify, or Stitcher.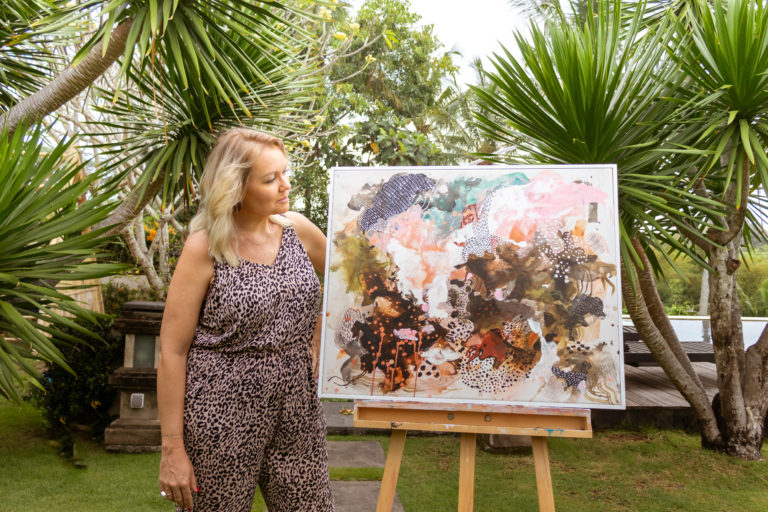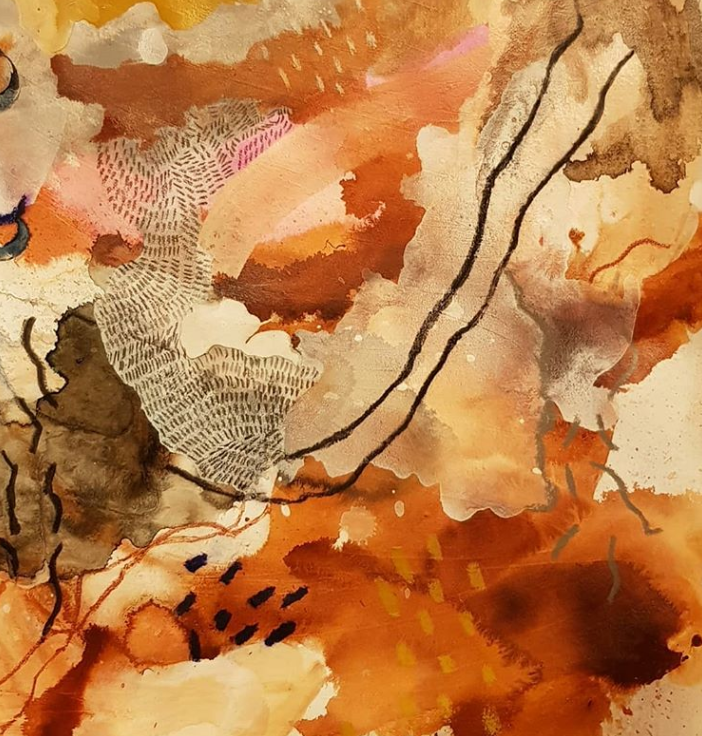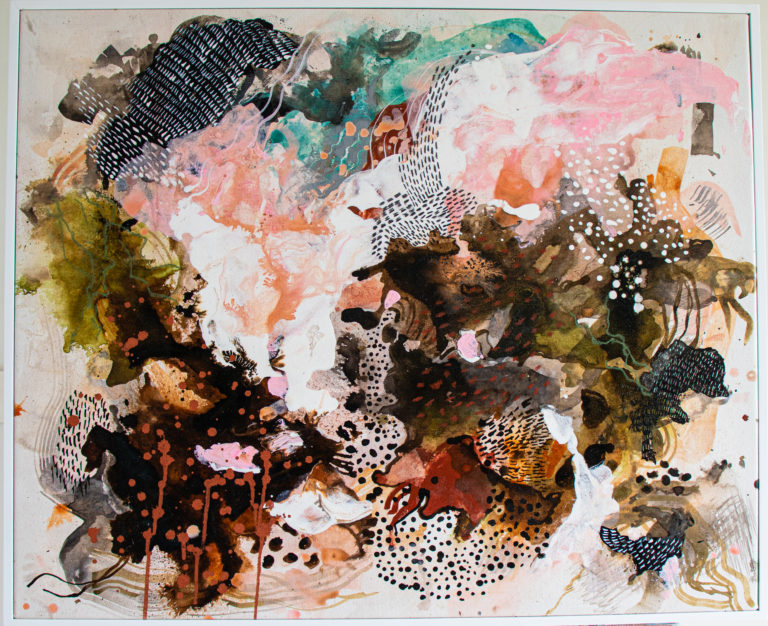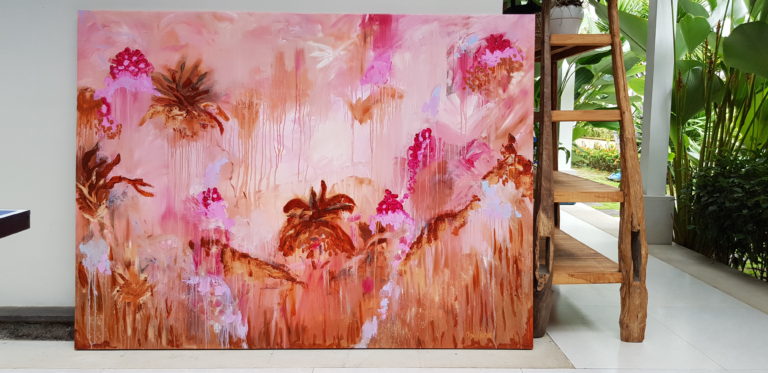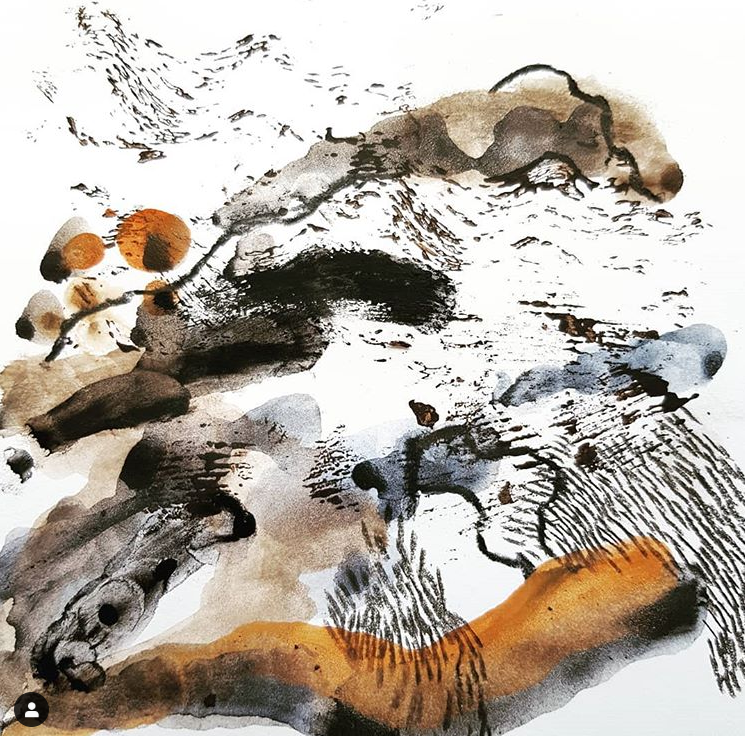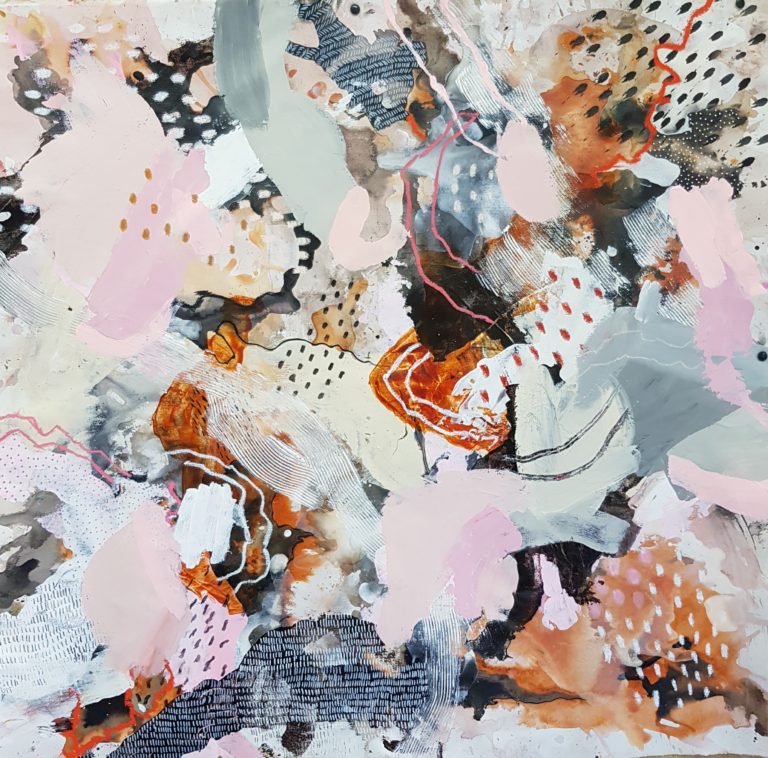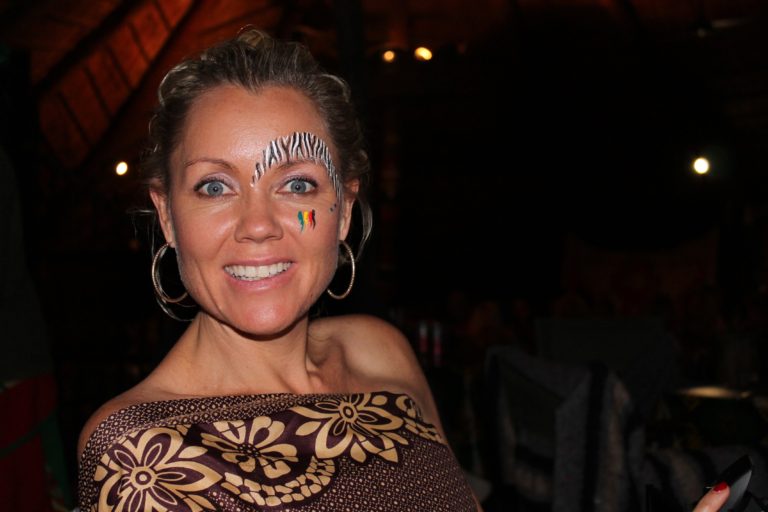 Doulene's website is doulenewalkerart.com.
You can find her FREE mark making tools course here.
Her Instagram account is @doulenewalker_art
You can also find her on Facebook at Doulene  Walker Art.
Here are some great takeaways from our conversation:
Doulene speaks fondly of the artist community that she has met through Instagram. This is especially important now that we are physically isolated from our family and friends. If you haven't yet reached out to an artist that you admire on Instagram, please do. You may find that you gain a new friend, no matter where they are in the world.
We talked about how Doulene tries to paint every day. She believes that you can't develop your art style unless you are working at it every day.
Don't be afraid to make lots of layers in different mediums on your paintings. Doulene will sometimes start with watercolor and then add layers of acrylic on top of that.
Doulene gets inspiration from her own paintings. When she completes one painting, she puts that on the wall to use as an inspiration for the next painting. Then she does that again for the next painting.
If you are using acrylics to paint but you are used to using oils, you can use gel mediums to thicken up your acrylics so that they give you the feel of oil paint.
As an artist, you need to constantly challenge yourself to try new things, so that you'll know what you can and cannot do.
Don't limit your art tools to what you can buy at a store. You can create your own mark making tools from organic things like branches and leaves, and other things you can find in nature. Doulene is also making her own inks from rust.
A great way to separate your art from others is the use of mark making. You can use marks that are unique to you to make your art stand out from the rest.
Doulene suggests making and using a viewfinder to better compose your paintings. You can use two L-shaped or one rectangle viewfinder, like a mat. Just move it around your painting to discover which parts should be the focus, and use that information when planning your next painting's composition.
At the end of our talk, Doulene told me about a "virtual coffee" she did with an artist friend. They live in different parts of Australia, and have never met before. But they made a date to talk through Zoom, and they ended up talking for 3 hours! I've always used Skype for my interviews, but of course there are other things you can use, and I think a lot of people have heard of Zoom now. Why not contact someone you've met through Instagram and ask them for a virtual coffee? I bet you won't be disappointed.