Artist Mary Beth Shaw owns the very successful stencil business called Stencil Girl Products. Not only does she manufacture thousands of stencils designed by her and many other artists, but she also offers online classes and has created a community of stencil enthusiasts. You can hear about the origins of Stencil Girl Products in my previous episode with her, #130 from December, 2019. Mary Beth creates abstract and collage art in her studio near St. Louis, Missouri. She also teaches her art techniques throughout the U.S., using the stencils that she designs. We talk about how this pandemic has affected her business and her teaching, and what she's done to support her artist community and fellow stencil artists.
Listen here or use a podcast app, such as Apple Podcasts, Castbox, Spotify, or Stitcher.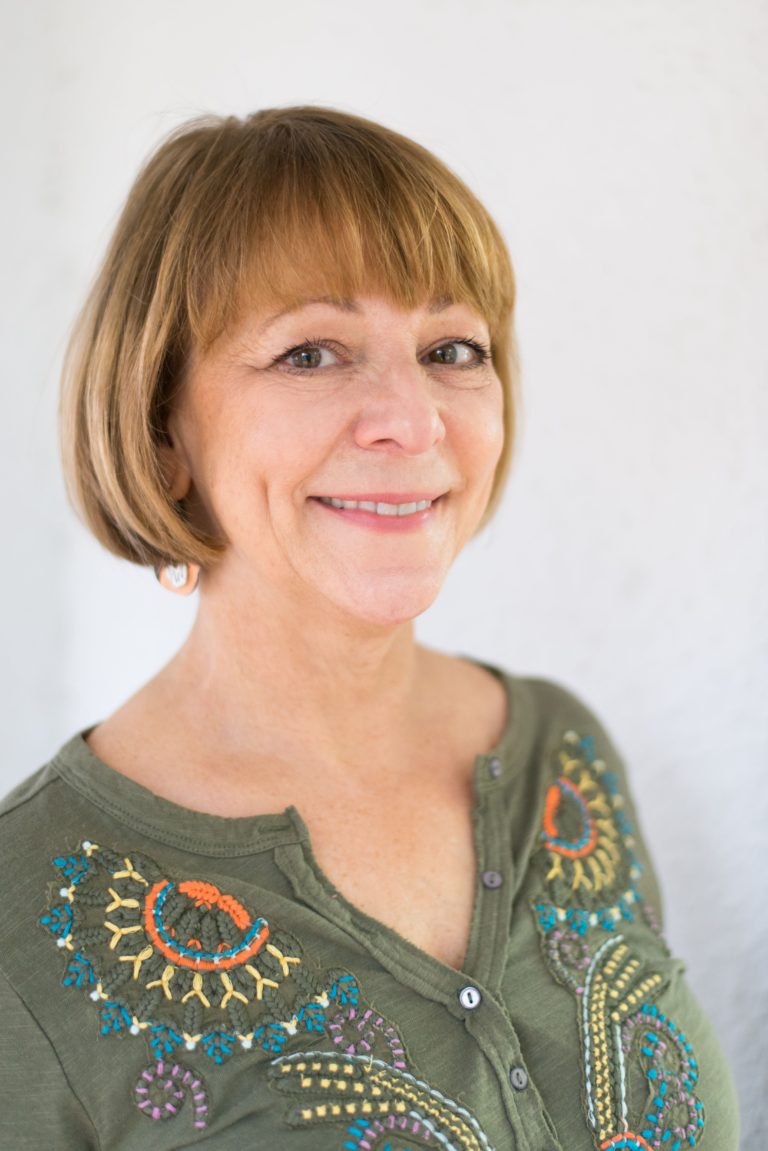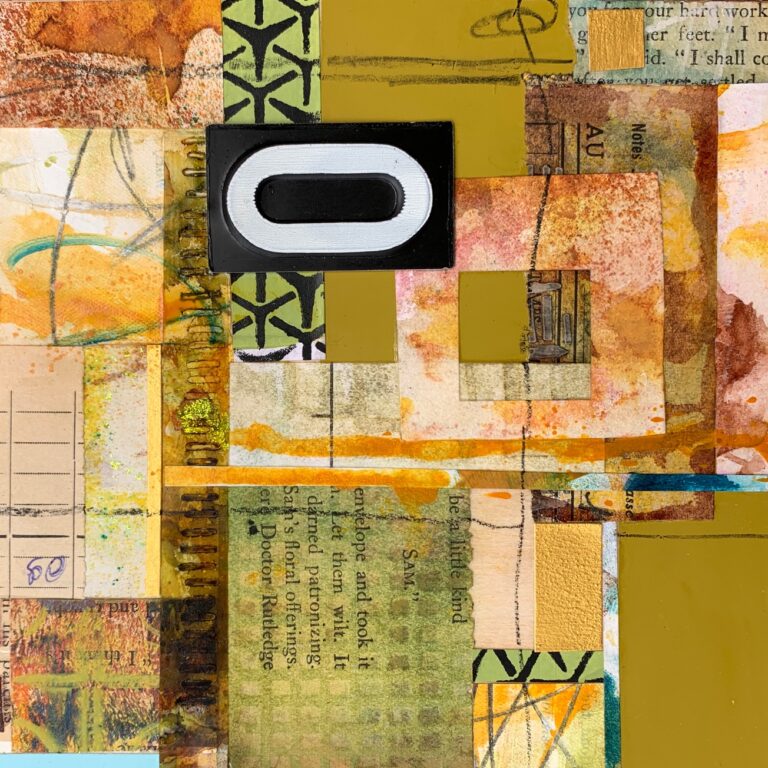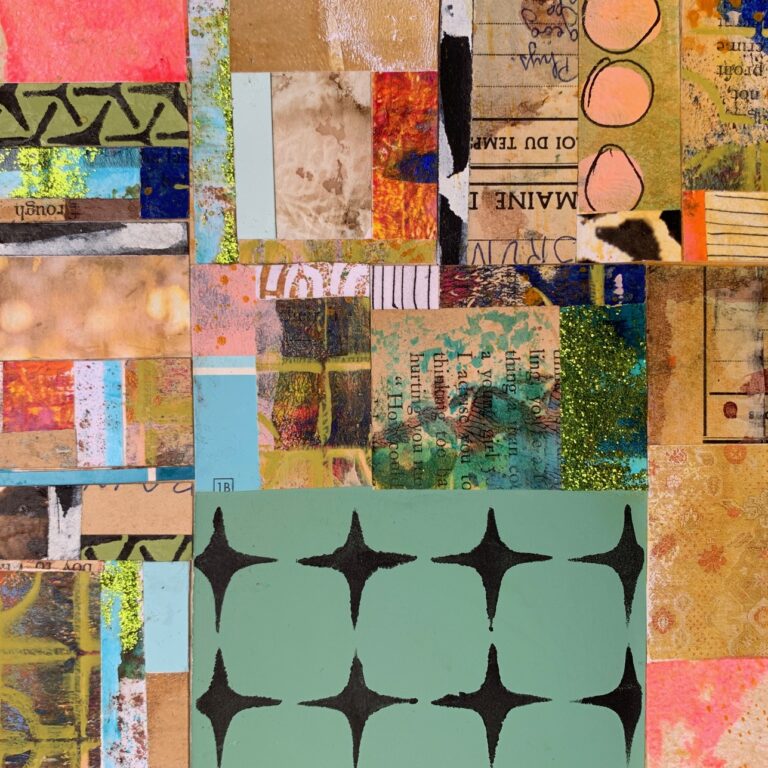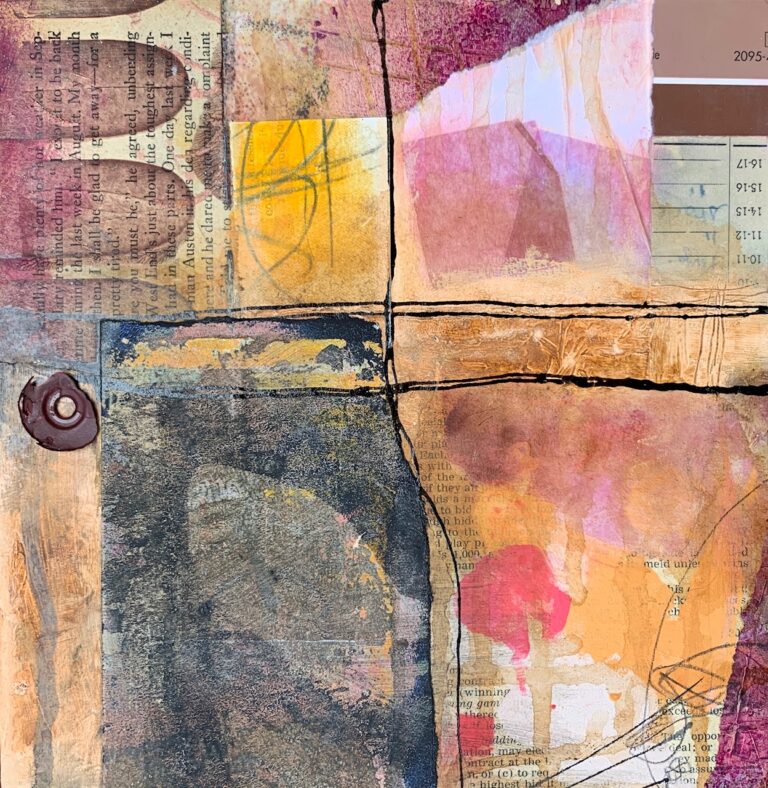 Mary Beth's website is mbshaw.com.
You can go to her Stencil Girl Products site from her website or you can use stencilgirlproducts.com.
Her online classes can be found at stencilgirlstudio.com.
You can also find her online classes on the stencilgirlproducts website through the Tutorials tab. You can also find lots of free instructional videos there.
Mary Beth and her Facebook Live events can be found on Facebook at Stencil Girl Products.
Stencil Girl Products is on Instagram.
And Pinterest.
And Twitter.
And Youtube.
We talked about Nathalie Kalbach's Creative Jumpstart. Mary Beth is one of the artist instructors for this. You can still download the 31 instructional videos through November 30, 2020 here.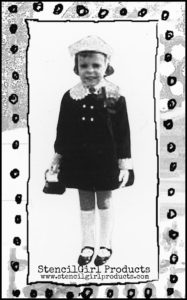 Here are some great takeaways from our conversation:
During this lockdown period, people are enjoying the sense of community they get when watching Facebook Live art events or Zoom get togethers. They are a great way to interact and make art with others distantly.
Facebook Live events are a great way to virtually connect with your artist community. Mary Beth sets up her phone to film on her hands making art, and then she puts her laptop in front of her so she can see the comments and questions from the audience.
It's a good idea to do your Facebook Lives on a regular schedule, like every Tuesday afternoon, for example. That way your viewers know to expect it each week.
Artists should try to develop a product or service that will provide them passive income. For Mary Beth, she is offering artists the opportunity to sell their stencil designs through her company. This way they are not fully dependent on just making original art.
There are many ways you can help artists right now: Buying their art; buying from small art supply stores; or even buying gift cards for future classes.
Mary Beth reminds people to remember about self-care during this time. People can definitely be susceptible to anxiety or depression when their business has changed, and not by their choice. For her, meditating and exercising has helped.
We also talked about the social activism which is taking place across the country right now. What you decide to do right now is a very personal decision, and it's OK if you do positive things but don't announce them to the world. But taking any form of action right now may help you to feel a little more in control after this lockdown period of feeling that nothing has been in your control.