Artist Tracy Verdugo lives on the southeast coast of Australia. Normally she spends the summer traveling the world to teach her classes. In fact, I tried to get her on the podcast last year, but she was traveling so much I couldn't pin her down! I'm glad to be talking with her today. Tracy is a teaching artist with a unique, brightly colored painting style. You may know her from her book, Paint Mojo, where she showcased her paintings as well as the art of 16 other artists. You also may have taken one of her many art workshops that she teaches all over the world. While she's had to put the in-person teaching on hold, you can still take one of her 8 online creative courses. Her next course will be called Story Painting.
Listen here or download from iTunes, Spotify, Google Play Music, CastBox, or Stitcher.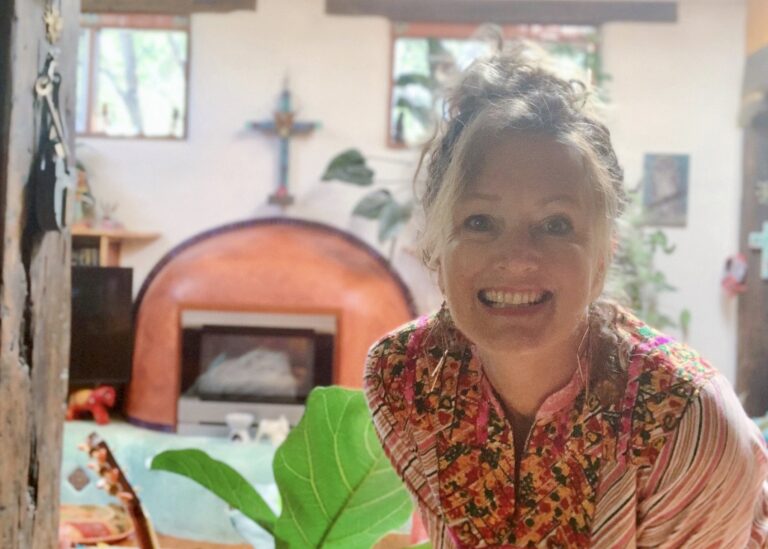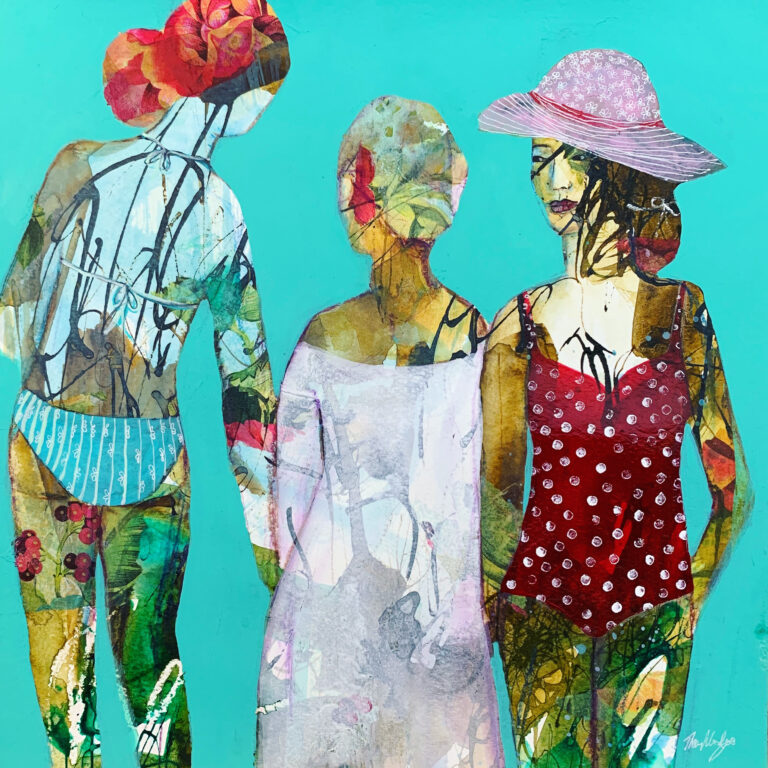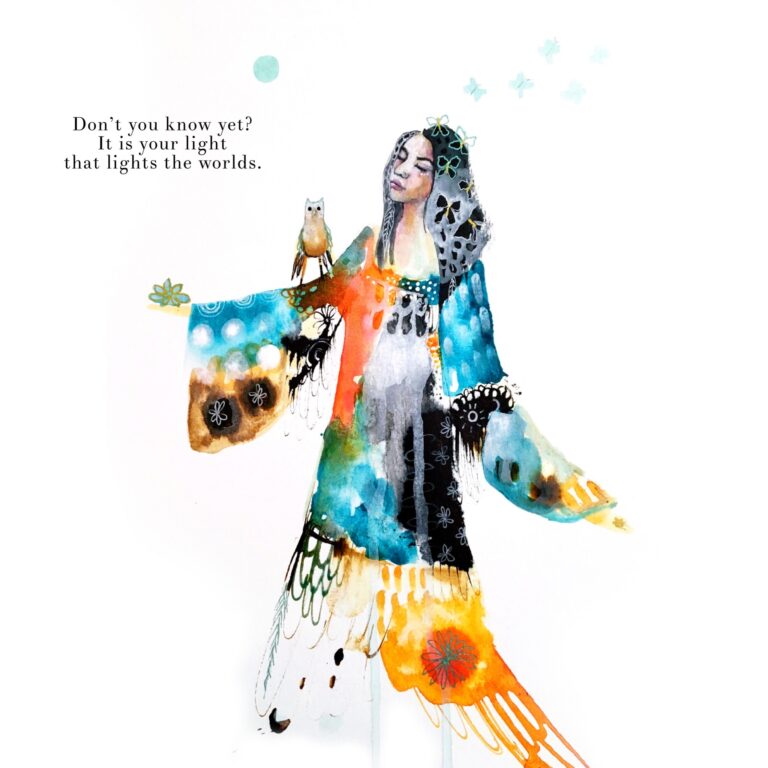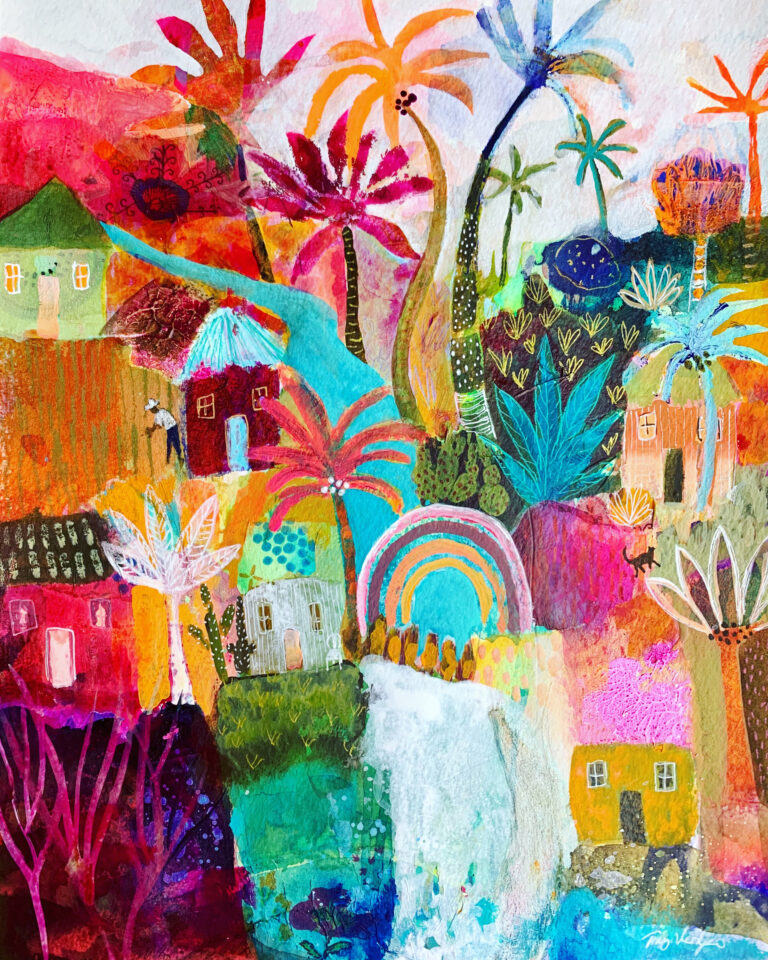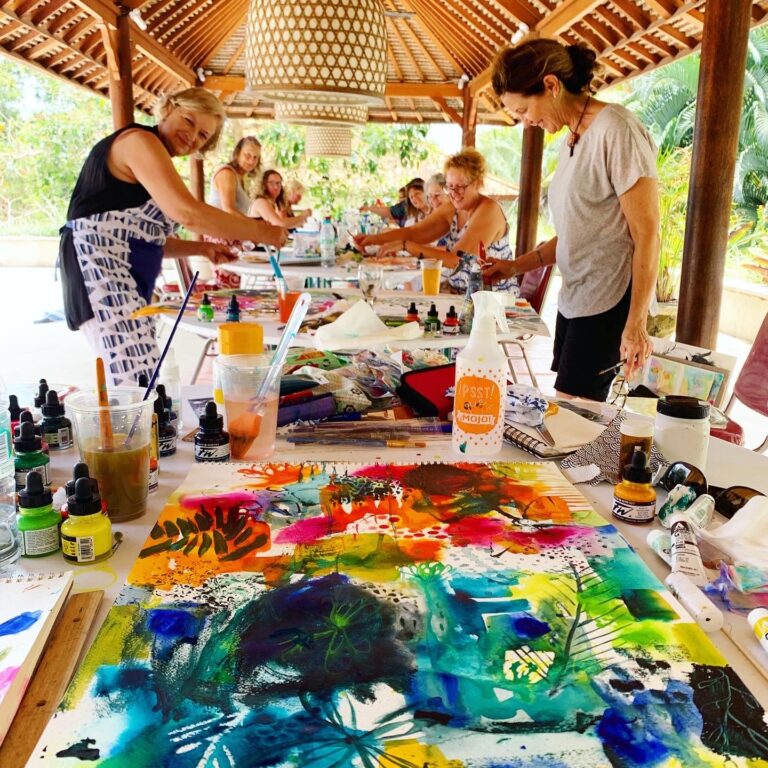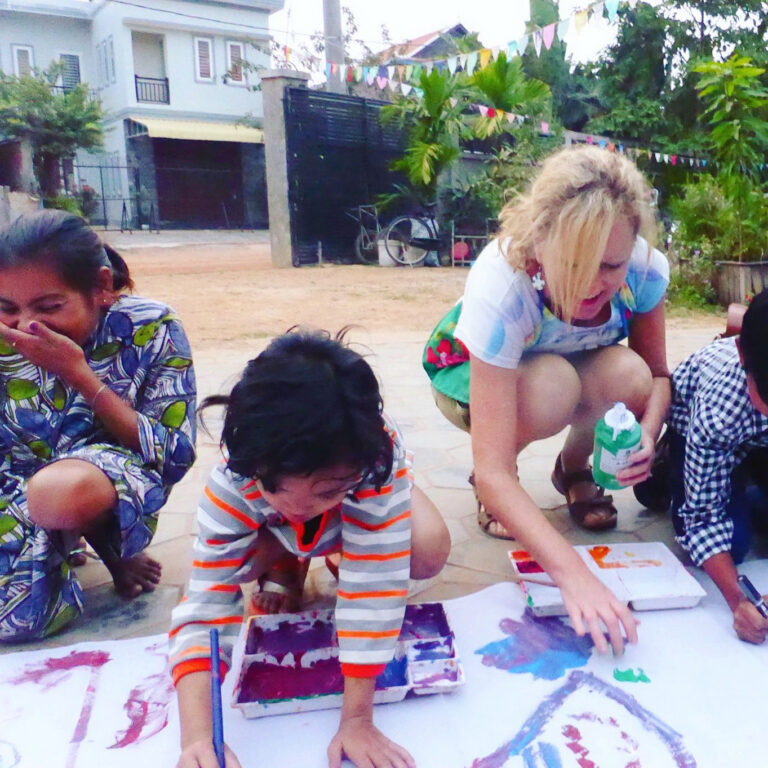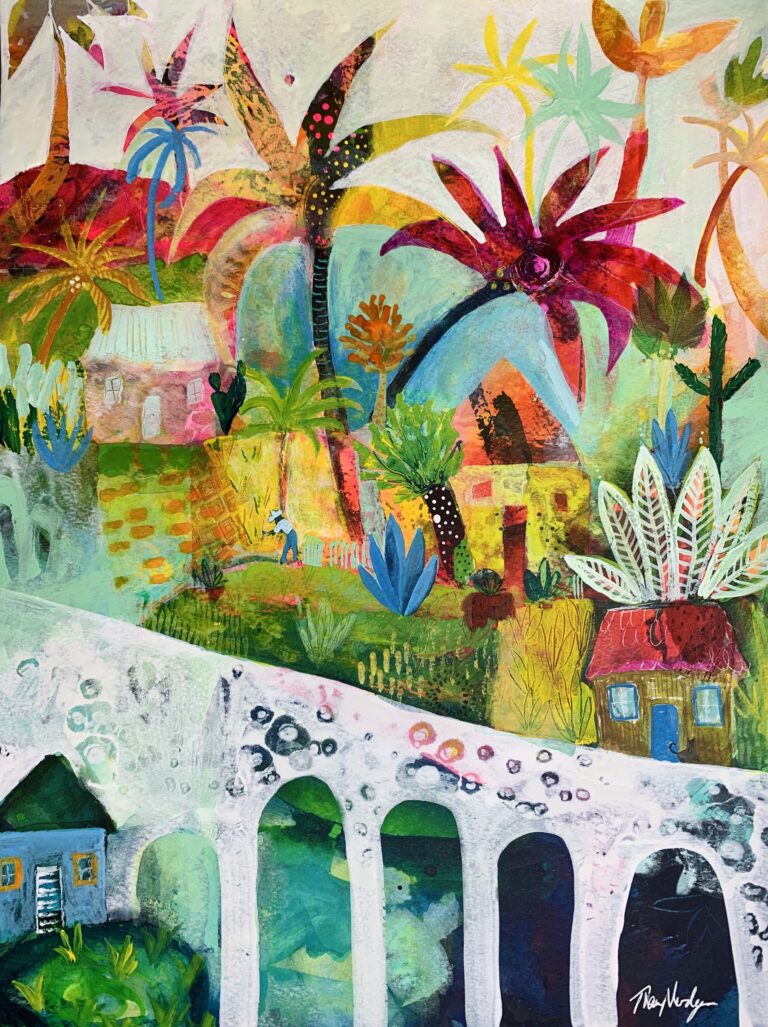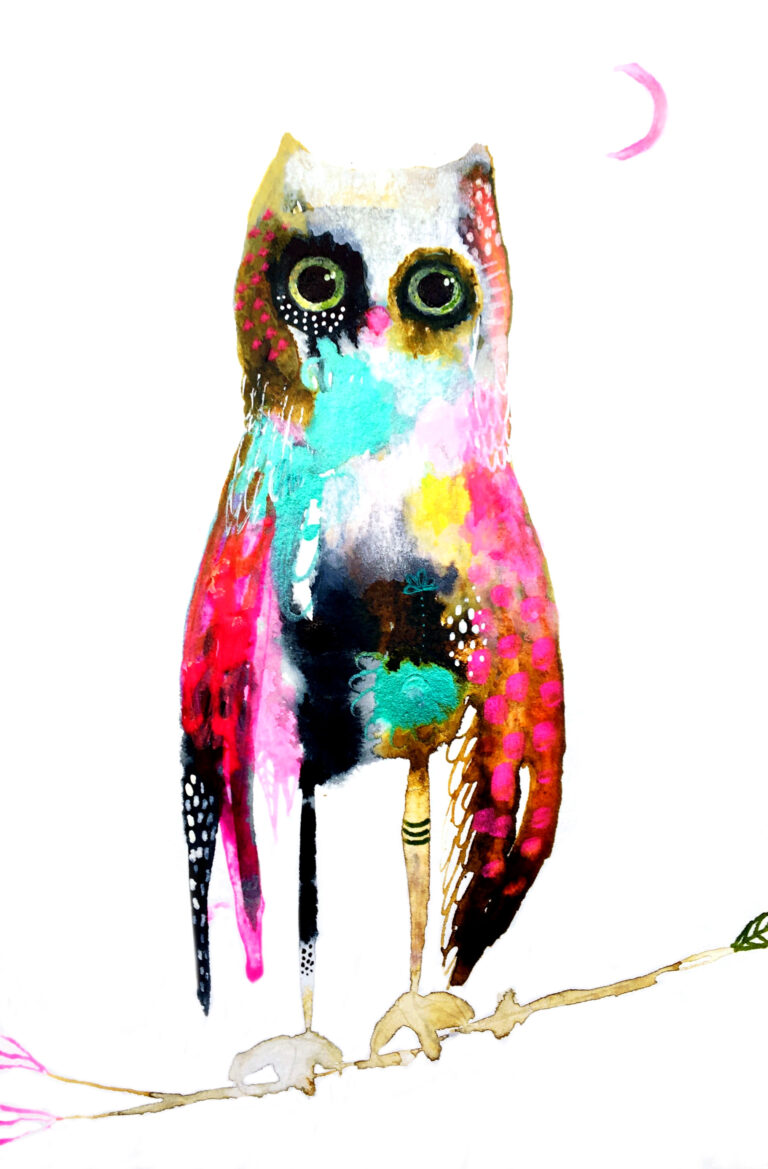 Tracy's website is tracyverdugo.com.
You can find her online courses here.
She also can be found on Instagram.
You are welcome to join her Facebook Group called Abundant Creative.
Here are some great takeaways from our conversation:
Tracy was involved in a big event that took place in Fiji last year and was to be in Vietnam next. Because of the uncertainty in traveling, they've decided to hold it in Australia and mainly promote it to Australians. Switching your retreats to a more local location may give you a stronger chance of pulling them off.
Well, here's a suggestion when you're able to do distance teaching again. A few years back, Tracy got some retreat classes lined up in California. She announced this to her online community, and a few of them asked if she could teach at their location too. Soon she had workshop dates set up so that she could do a teaching tour. It's a great idea to book a few classes together so that you just travel once to do many classes.
Even with online courses, the students can still interact with the instructor. For Tracy, she sets up a Facebook group for each class, and she also has an alumni group for anyone who has taken any of her classes.
She will add bonus tutorials in the Facebook group as well to give additional class content to her students.
The Facebook group will exist beyond the original time of the class, it just won't be as active. But anyone who purchases the class later can go back through the group and see what others have posted.
Students are able to purchase her classes at any time so that they can do them at their own pace.
It's nice to give those that have signed up for your email list extra things. It might be they are the first to know about a sale of your art, or a launch of a class. It might be that they get a discount for purchasing a class. You should treat your email list as your special fans and reward them accordingly.
A great way to find out what your students want in a class is to just ask them. That sounds so simple, but sometimes we don't think of this. Talk to your community on Instagram or Facebook and find out what their needs and desires are when it comes to online classes.
It's good to explore different materials to see what you like and what works for you. You also want to try things at different price points. You may be using a cheaper paint or a cheaper brush, and you just can't get the result that you want. Try a new art supply – it may be the quality of the materials and not your level of skill that's giving you trouble.
Sometimes when you're not satisfied with a piece of art, you just need to put it away for a while. Pull it out a few weeks or months later, and you may discover just what it needs to be completed.
Right now, while we still have travel restrictions, if you're shipping your art out of your country, speak to your customer to find out about the shipping rules in their country. Some countries aren't accepting shipments by air right now, so you may have to save some orders to mail at a later date.