Flora Bowley is a painter, instructor, and author. Her new book comes out in March called The Art of Aliveness. She's spent years traveling and teaching, and her classes have expanded to include so much more than painting, like music and movement to help her students embrace their creativity. Her next online class is a 30-day creativity class that ends with a 4-day virtual retreat.
Listen here or download from iTunes, Spotify, Google Play, CastBox, or Stitcher.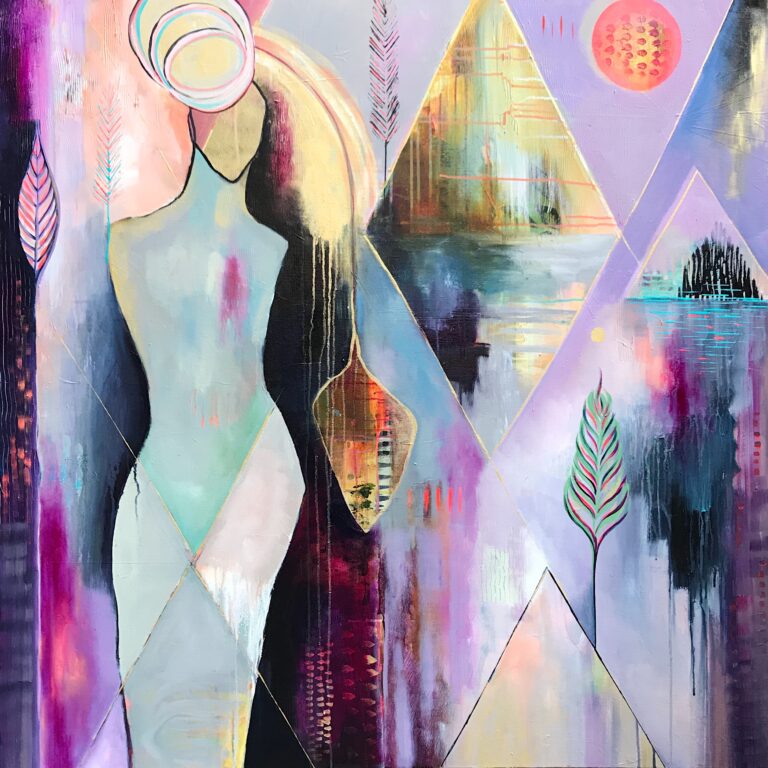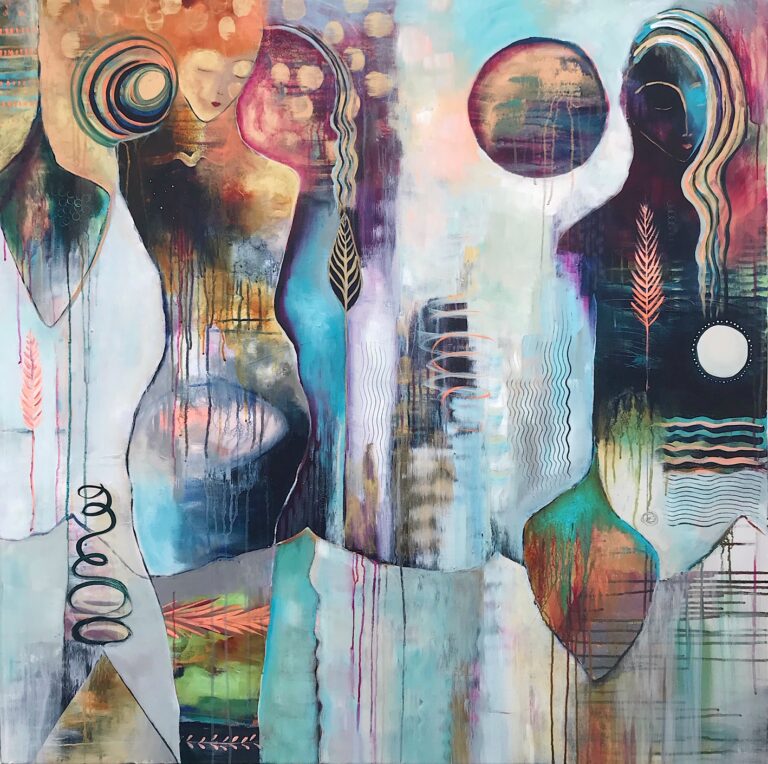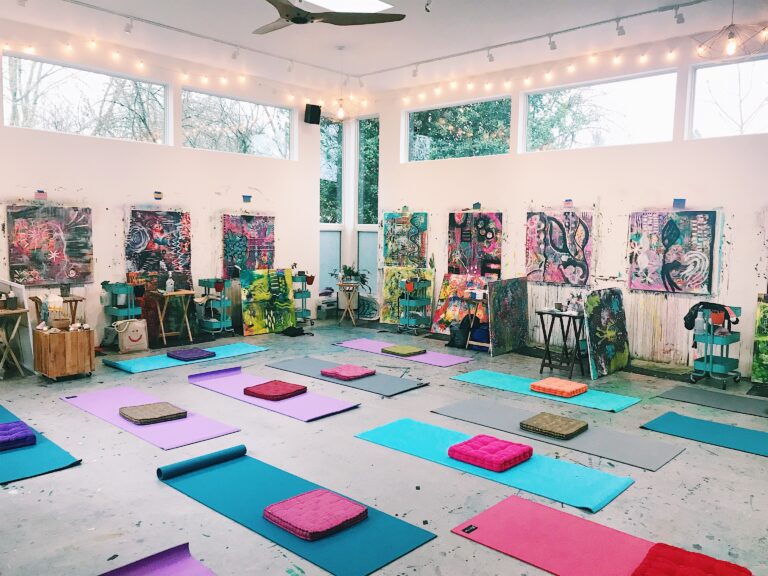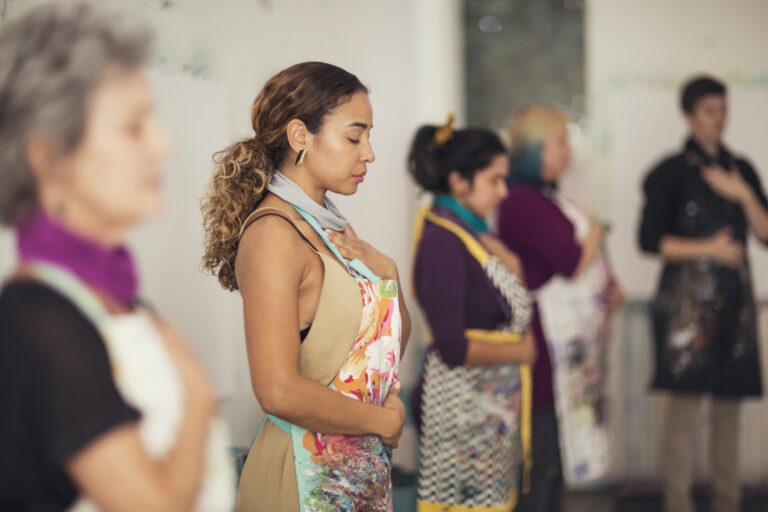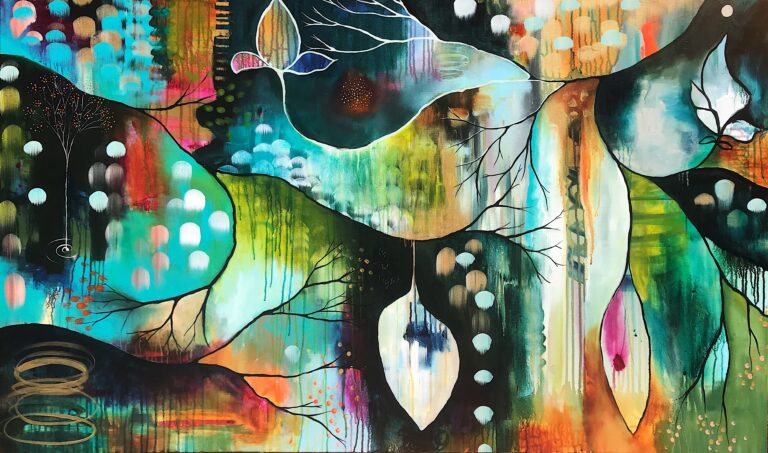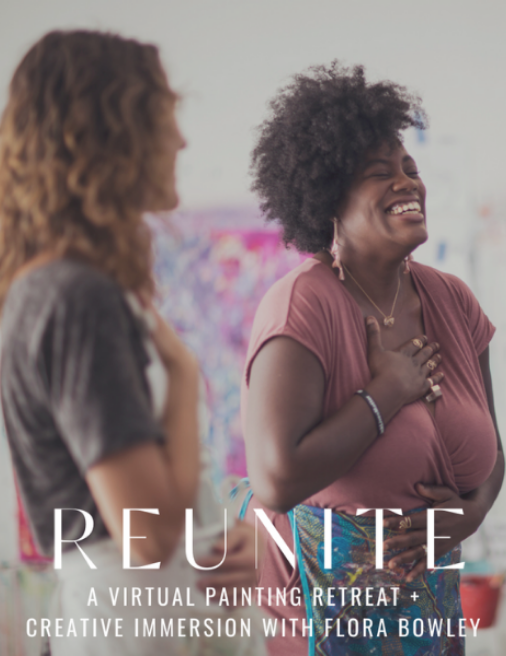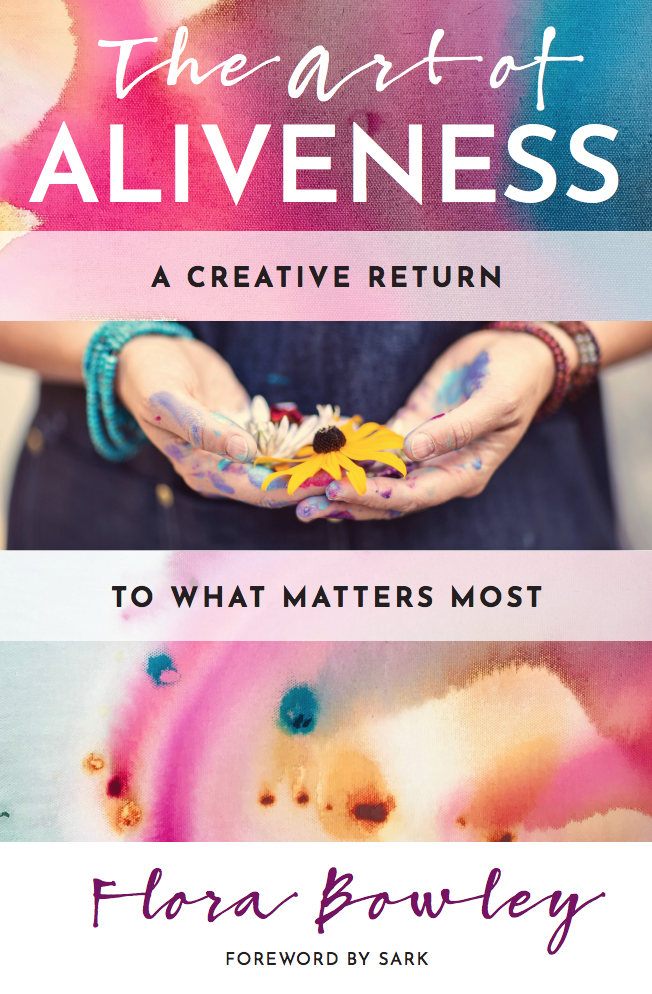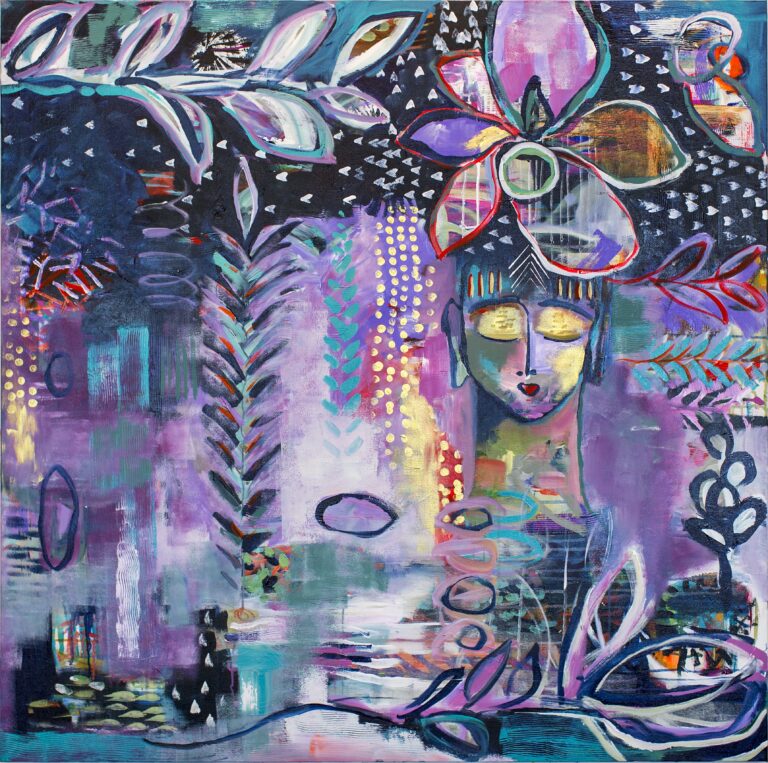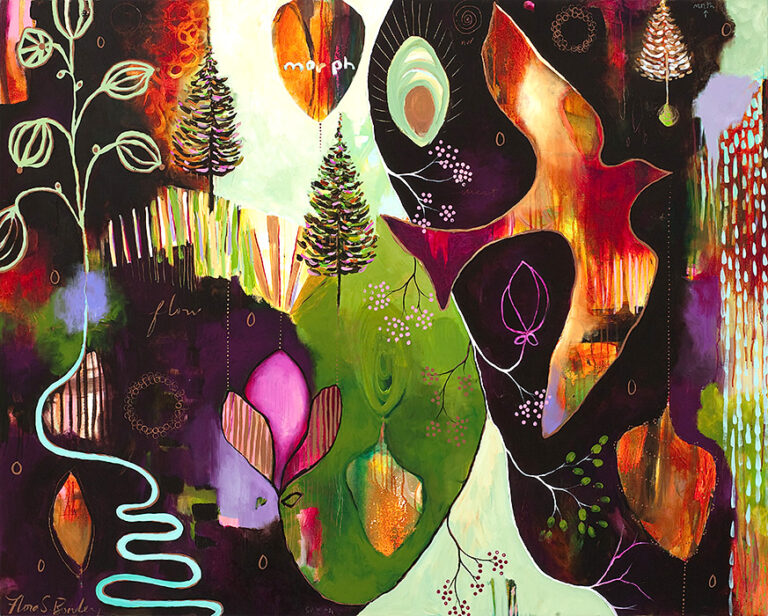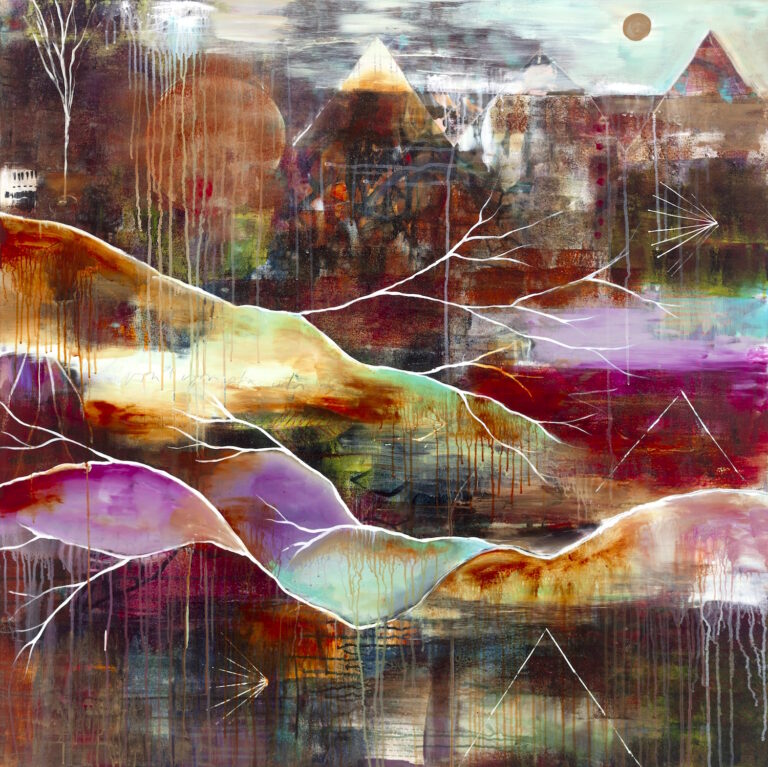 Flora's website is florabowley.com.
Her online classes, including REUNITE which begins January 18, 2021, can be found  here.
Look for her book titled The Art of Aliveness in March, 2021.
Flora can also be found on Facebook and Instagram.
Here are some great takeaways from our conversation:
When Flora talks about her painting, she makes a distinction between her style and her philosophy. She has a certain style, but she wants to teach people philosophy that is, to learn to let go and let the painting unfold naturally.
At the start of her classes, she often does an exercise where she asks her students to paint with their eyes closed. What she's found is that the best paintings come from the feeling space rather than the visual space. She will turn on music and encourage people to just paint with the hands. The paintings end up freer and more expressive this way.
Flora doesn't want to bog down her students with too much instruction and rules, but she has realized that she needs to teach them a little bit about color theory so that they don't put wet paint on wet and end up with muddy brown colors. She teaches them about cool colors and warm colors, and if you don't mix them or layer them while they're still wet, then you won't get the mud colors.
She recommends that you get 2-3 paintings going at once. This will give you a chance to stop with one, and work on another while you're waiting for the first to dry.
She's also found that for most beginner painters, their paintings will get to a point where they don't like them and they don't know where to go next. She's said that this happens all the time and they just need to keep painting, perhaps on a second or third painting to give themselves a break from the first. Usually when you go back to the first, you're seeing it with fresh eyes and you now know what you're next step or color should be.
When setting up her painting area, she will put her canvas right on the wall, using two screws to hang it. She's found that walls are more stable than easels, and the canvas hangs flat rather than at an angle. On the wall, she can also rotate the painting around to look at it from a different perspective while you're working on it.
Flora has a new book coming out in March, called The Art of Aliveness. It will help people to reconnect with their bodies and their inspiration, vitality, and connection. She feels that creativity in many different ways is an antidote and will help you to feel more alive.
When creating online courses, remember that you can make it any way that you would like. It can be a two-hour class. It can be a two day or two-week class. Flora is starting one on January 18th called Reunite that will be 30 days of creative prompts followed by a 4-day virtual retreat. Who knows when we will be able to do in-person retreats again, so why not do a virtual retreat?
Another thing you can do with longer classes is, you can let parts of the class become available at one time, and other parts come later. Of course all of it can be available at once, but if it's a long class you may not want to overwhelm your students with too much content at once.
Livestreaming yourself painting is a great way to connect with other artists and potential customers. You can do it on Facebook or Instagram.