Kristin Dieng is a fine mosaic artist who works with glass. Her glass on glass creations highlight light and color, illuminating different parts depending on where and what time of day they are viewed. Kristin's creative motivation comes from her desire to respond positively to a chronic illness. For her, creating art provides an opportunity for finding purpose and enjoyment in life, and this enjoyment shines through her use of bright, colorful designs. Kristin specializes in nature-based designs, as well as complex geometric patterns that often incorporate geode slices, bike gears, healing stones and other forms of mixed media materials. She has exhibited her glass art in galleries as well as a recent solo show
Listen here or download from Apple Podcasts, Spotify, Google Podcasts, CastBox, Overcast, iHeartRadio, Amazon podcasts, or Stitcher.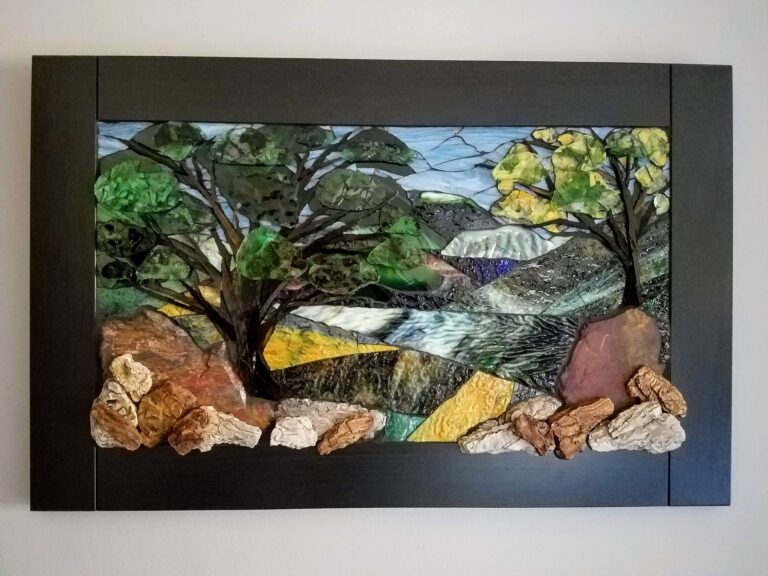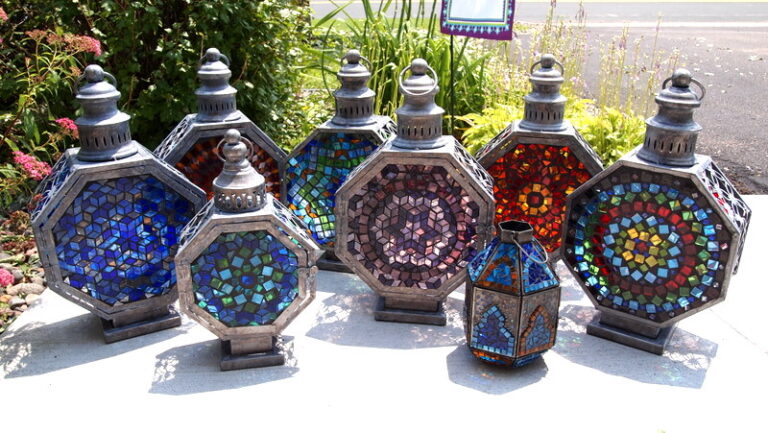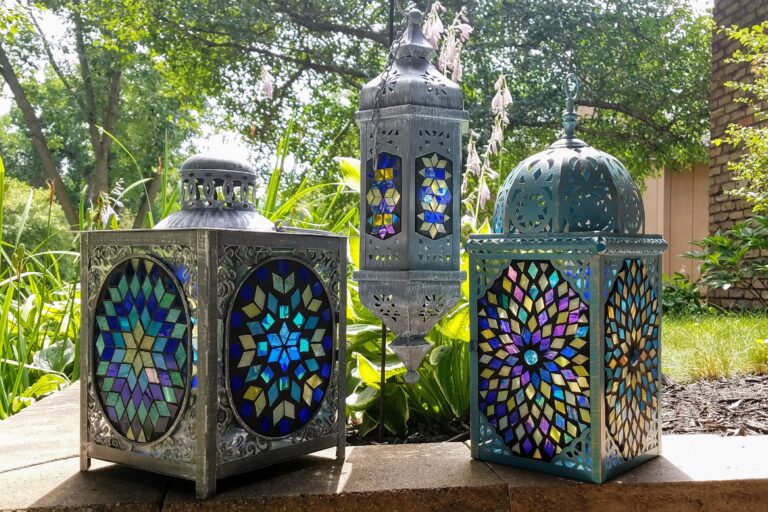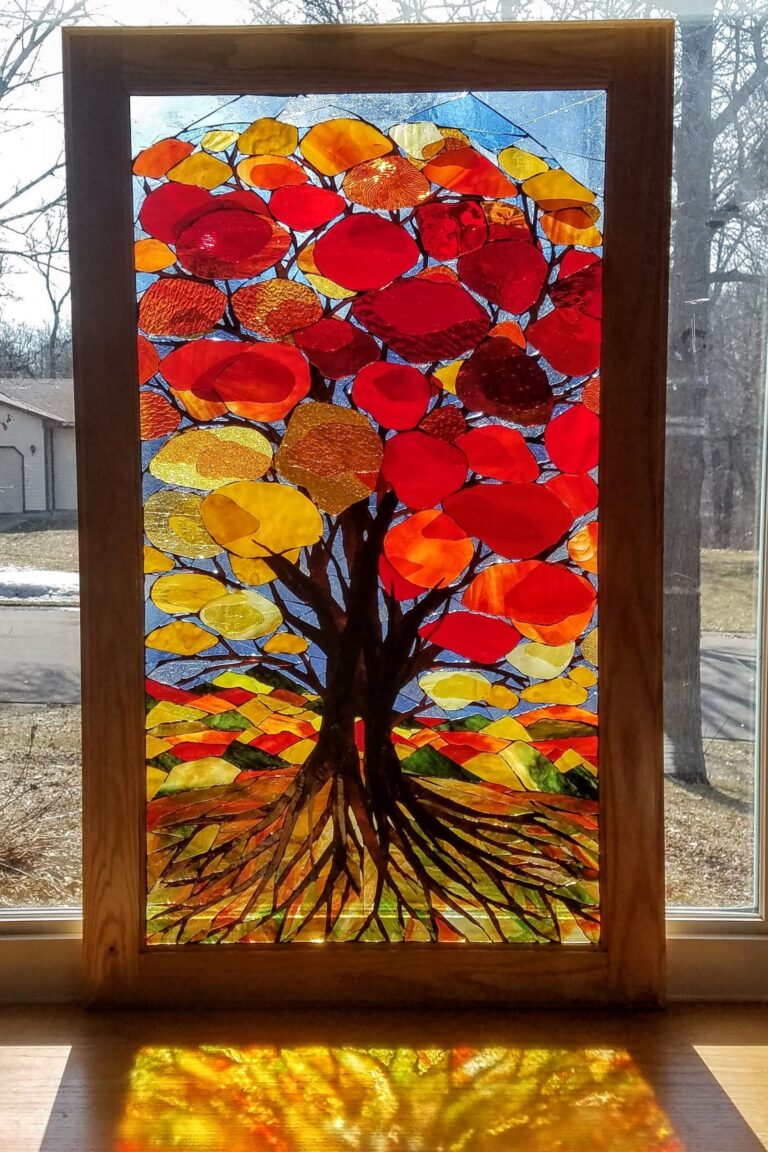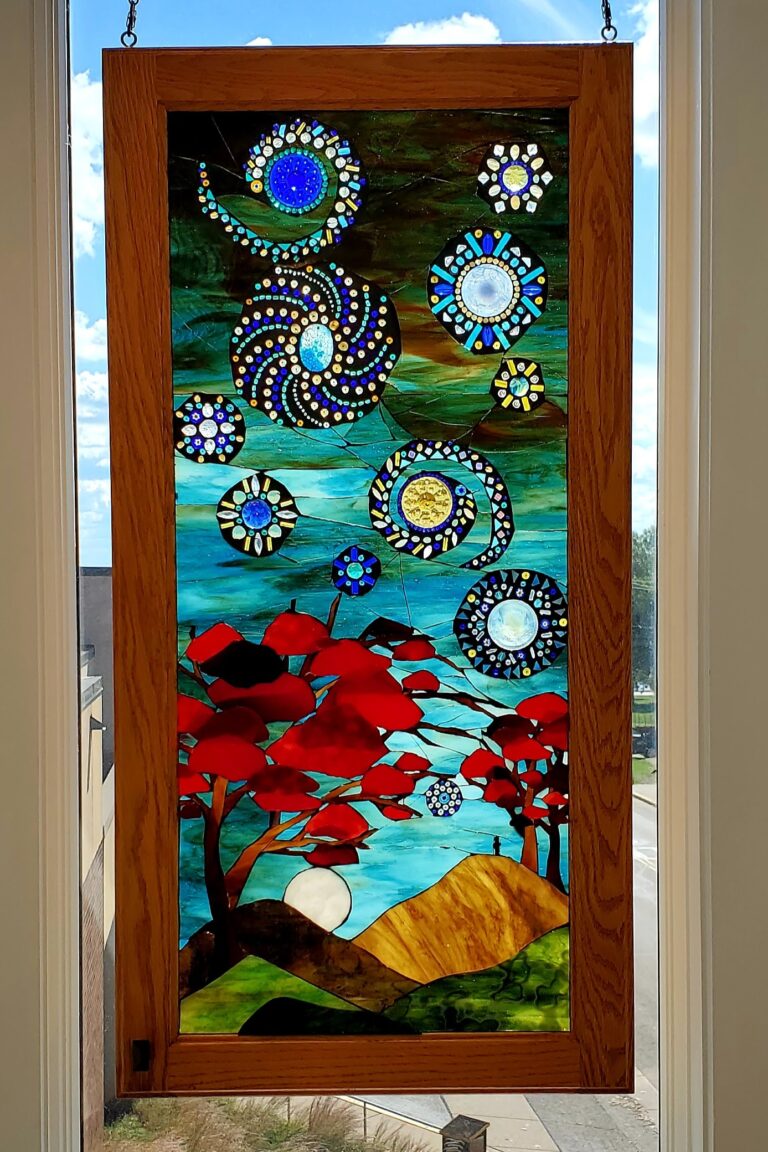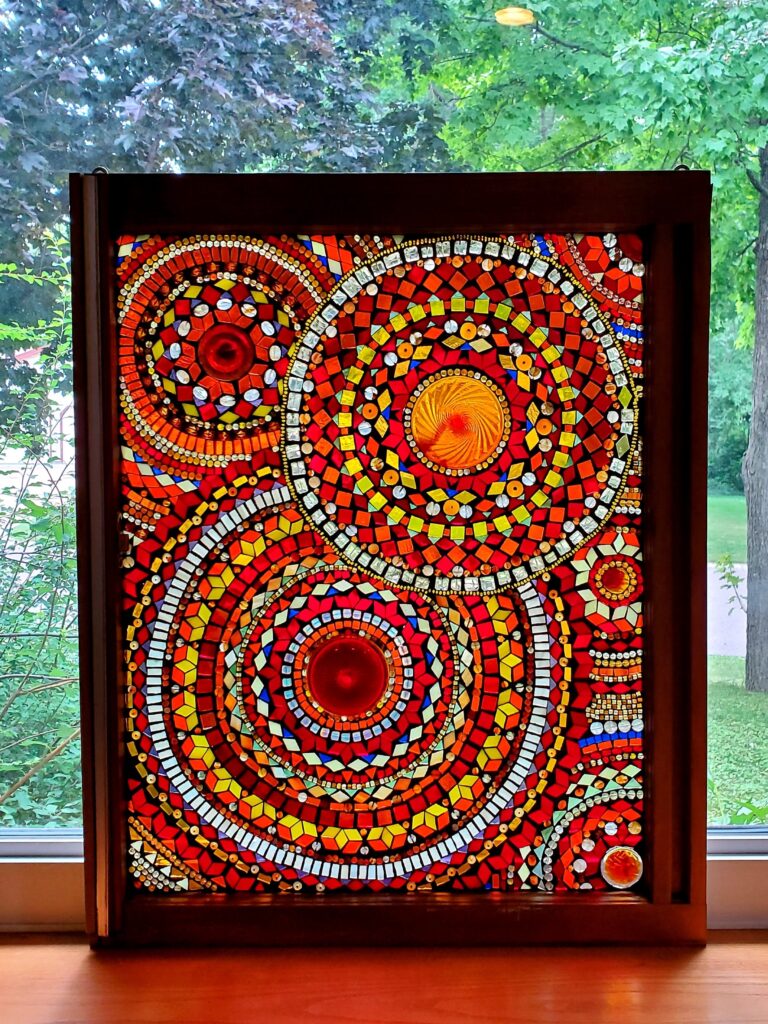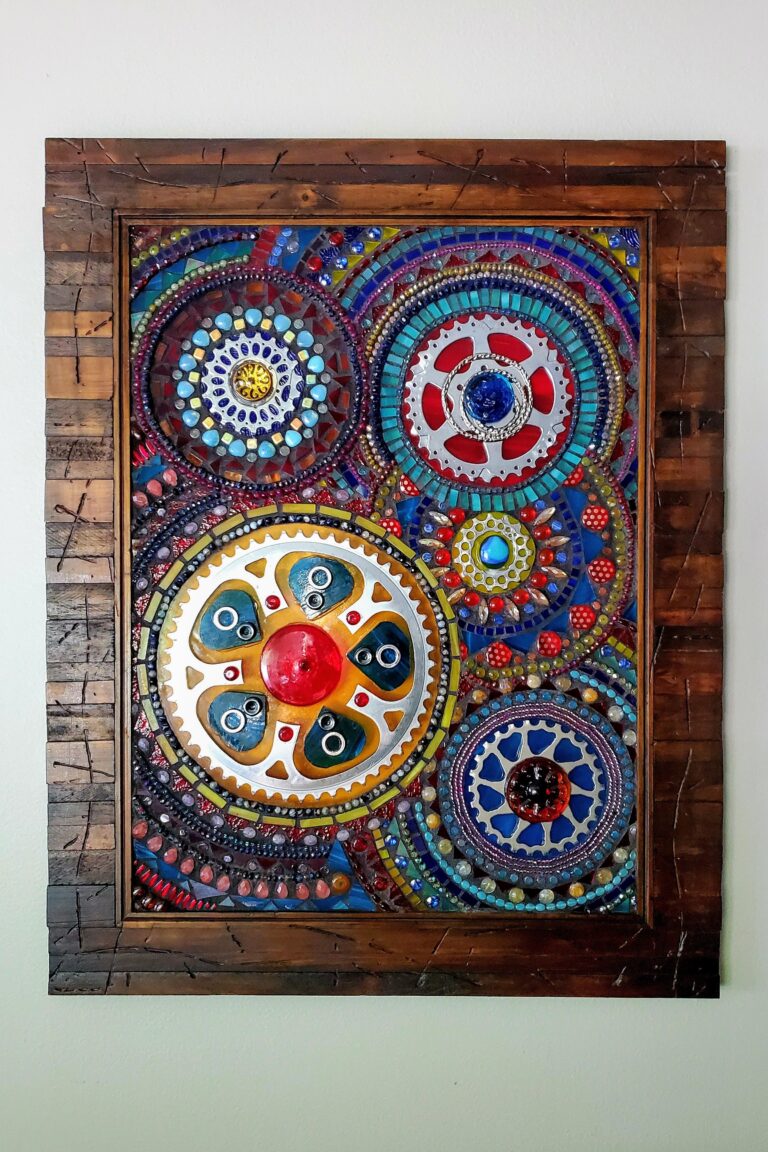 Here are some great takeaways from our conversation:
Kristin made a good point, about how our identity is often tied into our jobs. She lost her job due to illness, but it was important to her to have something else to do. That's when she started making glass mosaics. Of course, she loves creating, and she's really good at it, but it also gave her another part of her identity that her children could admire.
Another point she makes is that sometimes things are rough or complicated or you're just too busy to make art. You need to make art anyway, because that complicated time is just a part of life and a part of your story. You don't need to wait until the hard part is done before you start making art.
For Kristin's glass artworks, you can move around it and see it from different angles, and it changes. It also changes depending on where you place it and how it catches the light, as well as how the light travels over it throughout the day and night. Think about this aspect of your art and how it looks from all angles at all times of day. You may think that your painting or wall hanging has just one side to it, as you will just be hanging it on a wall. Think beyond that, and consider whether your style of art can be made in a 3D shape, or can hang in the middle of a room. The environment where your art is placed can definitely change the art, so think about how and if you want it to change.
When thinking about what you want to share on social media, remember that it can take many forms. You could have taken 30 photos of one piece of art, and you can put that into quite a few social media posts. Or, you can just post a photo of yourself and tell a personal story. Whatever you do, it is your choice, and you don't have to post anything because you think you should. There are no rules.
Kristin talked about the rules for sales when you are using Etsy. It sounds complicated to me, so my tip here is to make sure you fully understand how much money you make and how much the hosting platform makes when you sell your art. Look at all the rules and sales levels to be sure that it is worthwhile for you to use a separate platform vs. posting all your art on your own website.
When Kristin started showing her artwork in galleries, she was advised to use her name for her business name. That makes sense, because people will remember your name and can easily search online for your website that way.
You should also use your own name in your email address. That will make it easier for customers to find your email later.