Ardith Goodwin is a self-taught artist who works out of a studio she created in the chapel of a church. Surrounded by beautiful stained glass windows, she paints with acrylic and mixed media, in a figurative and abstract style. Her studio is also the site of a range of art classes, and she teaches out of state and out of the country. She shows her artwork in local galleries, and has participated in a few solo shows as well.
Listen here or download from iTunes, Spotify, Google Play Music, CastBox, or Stitcher.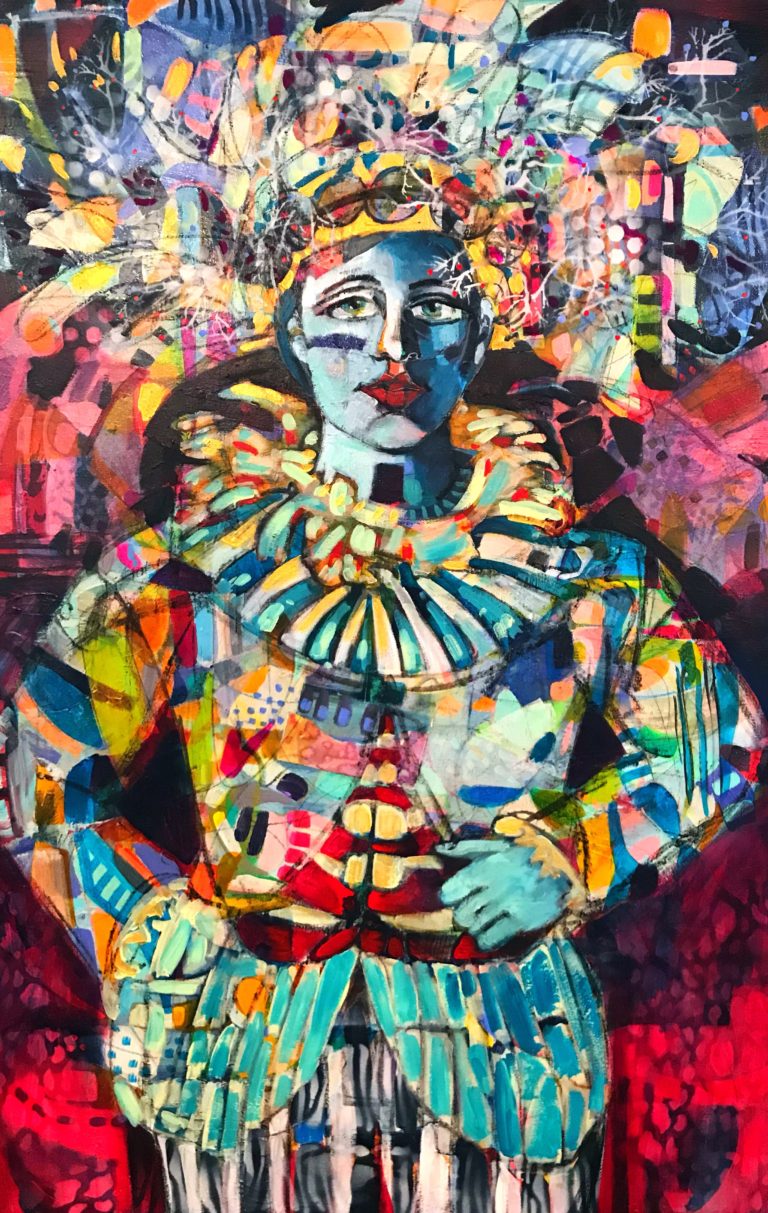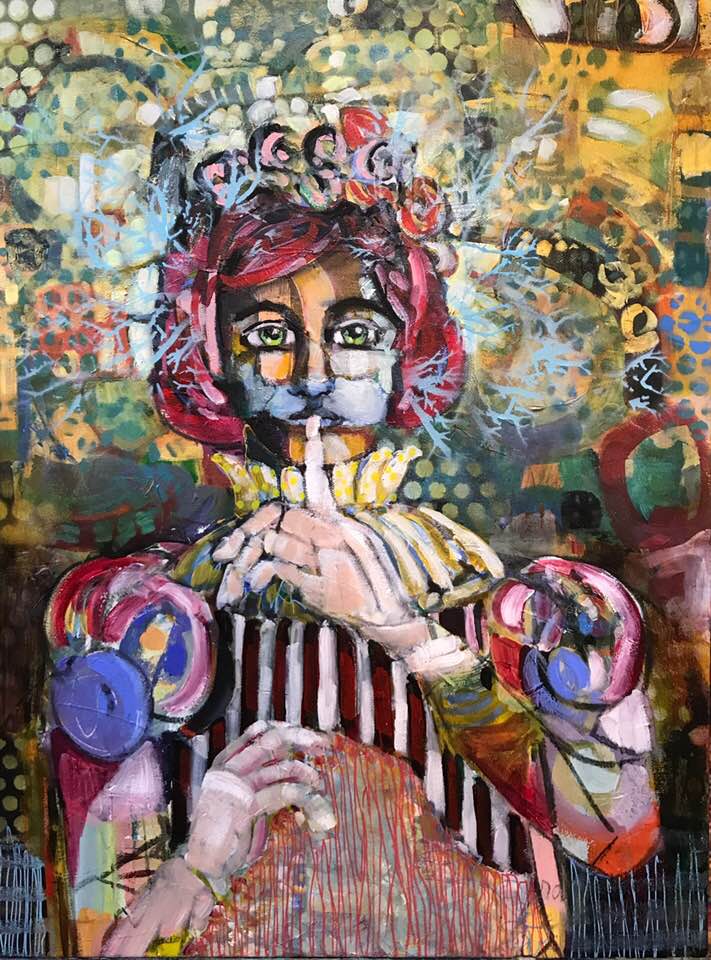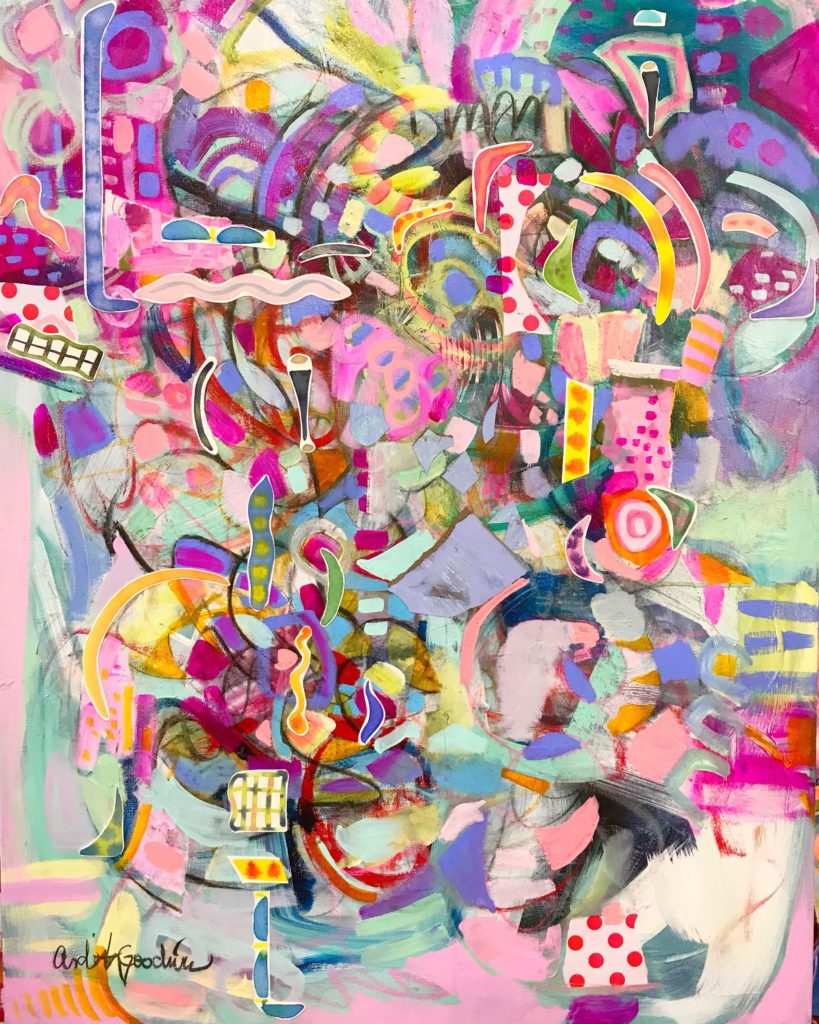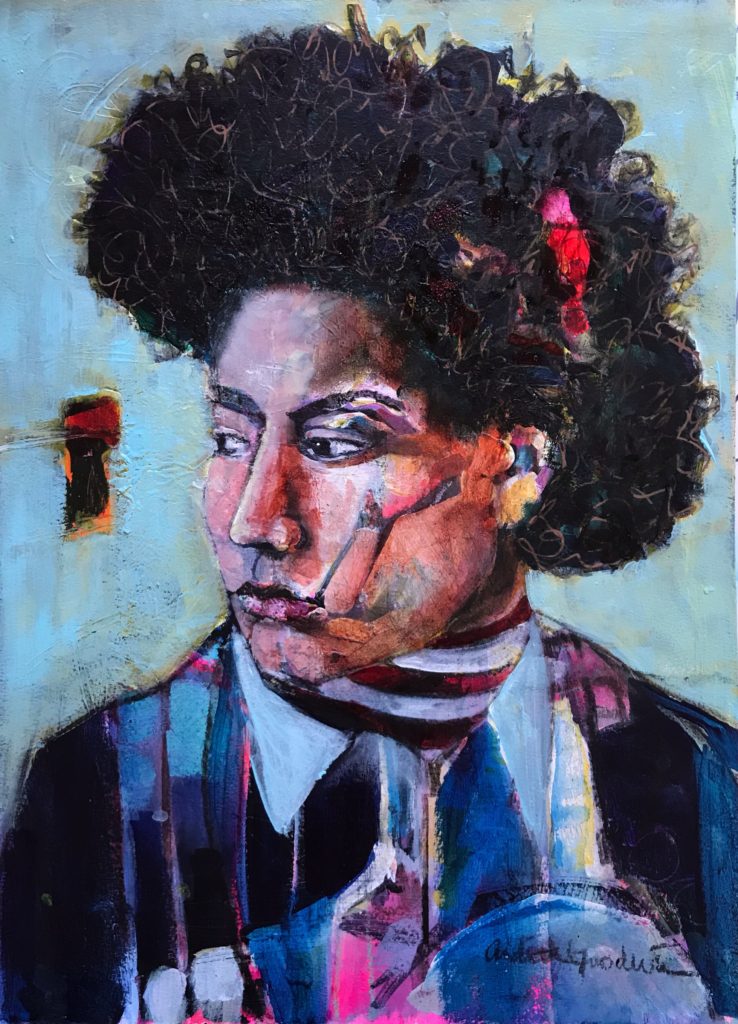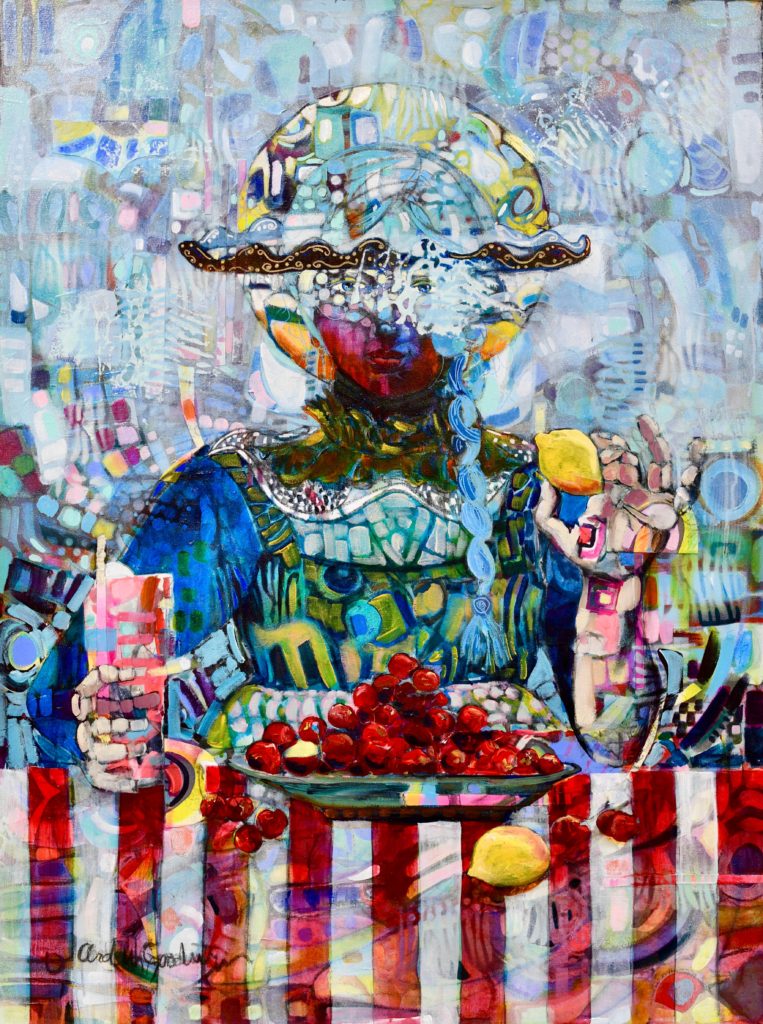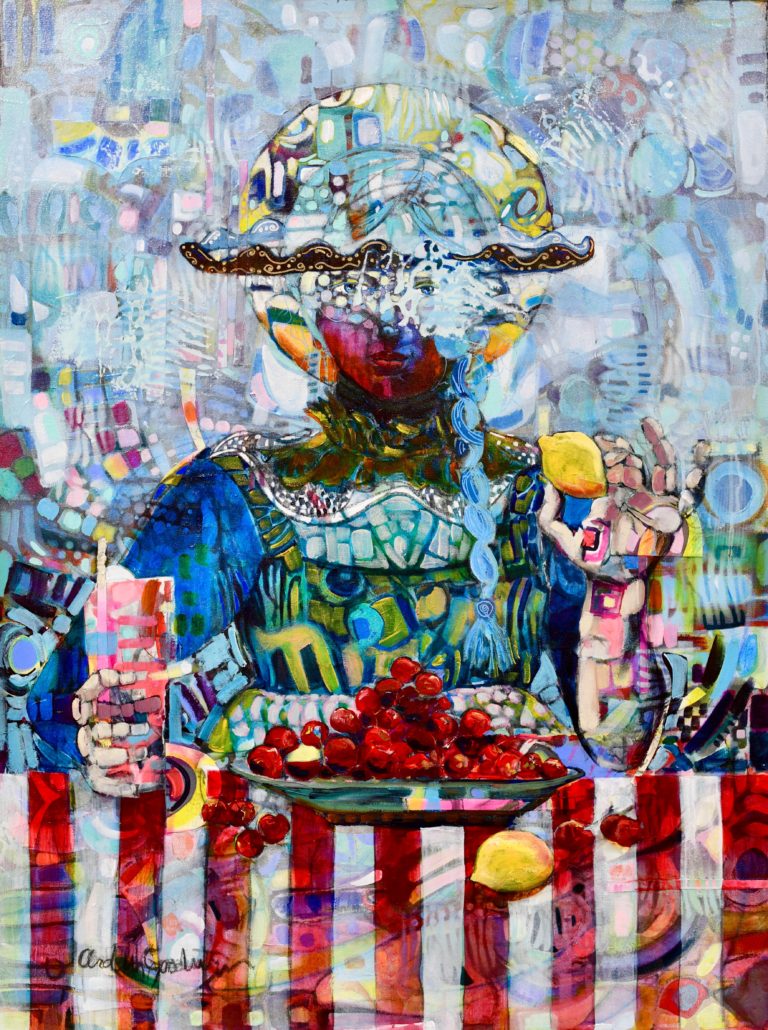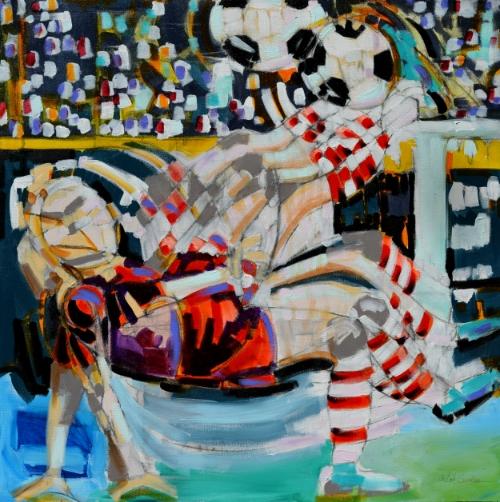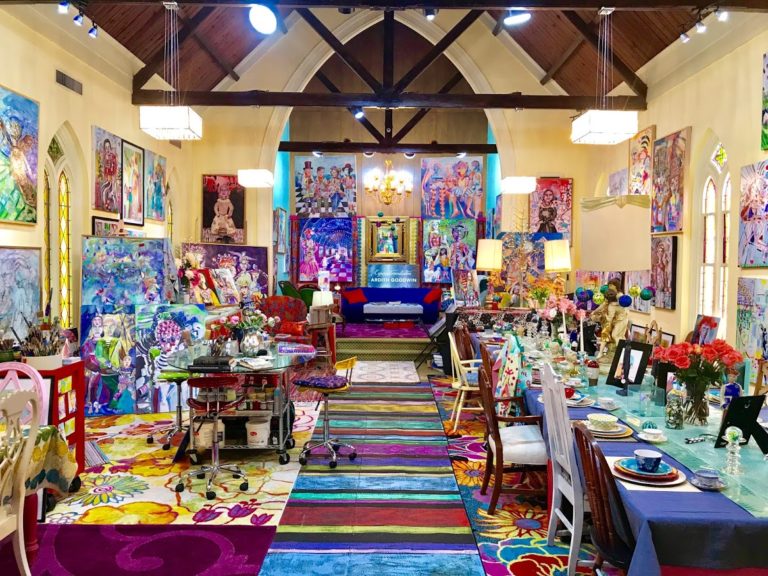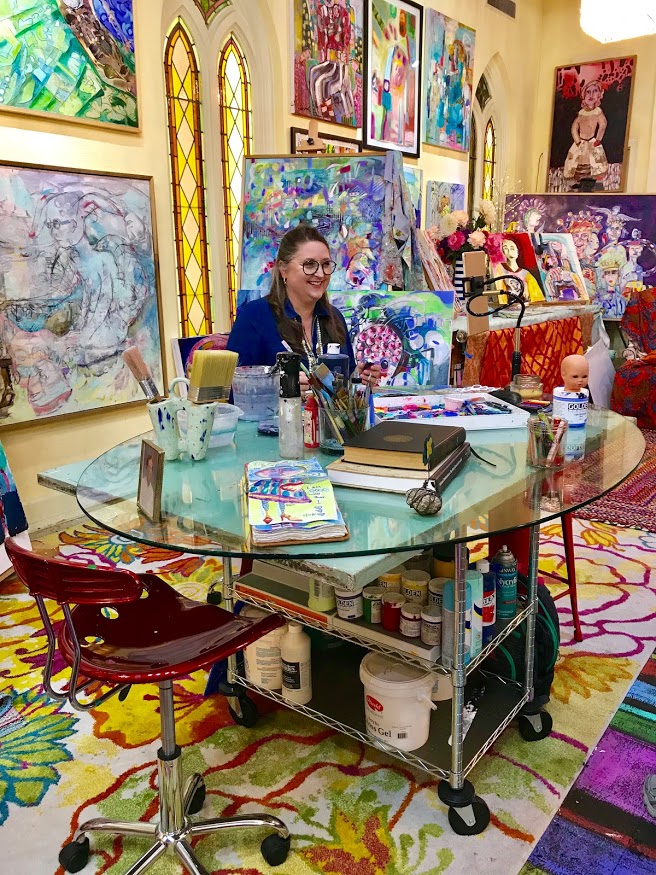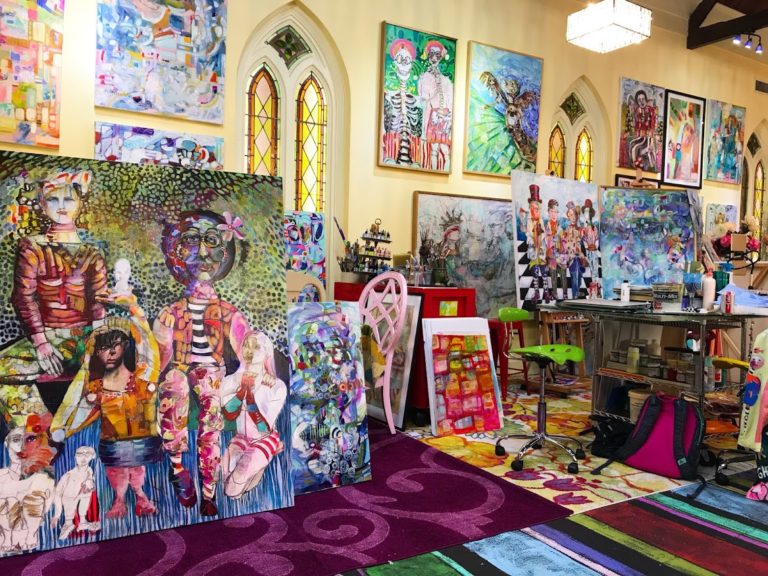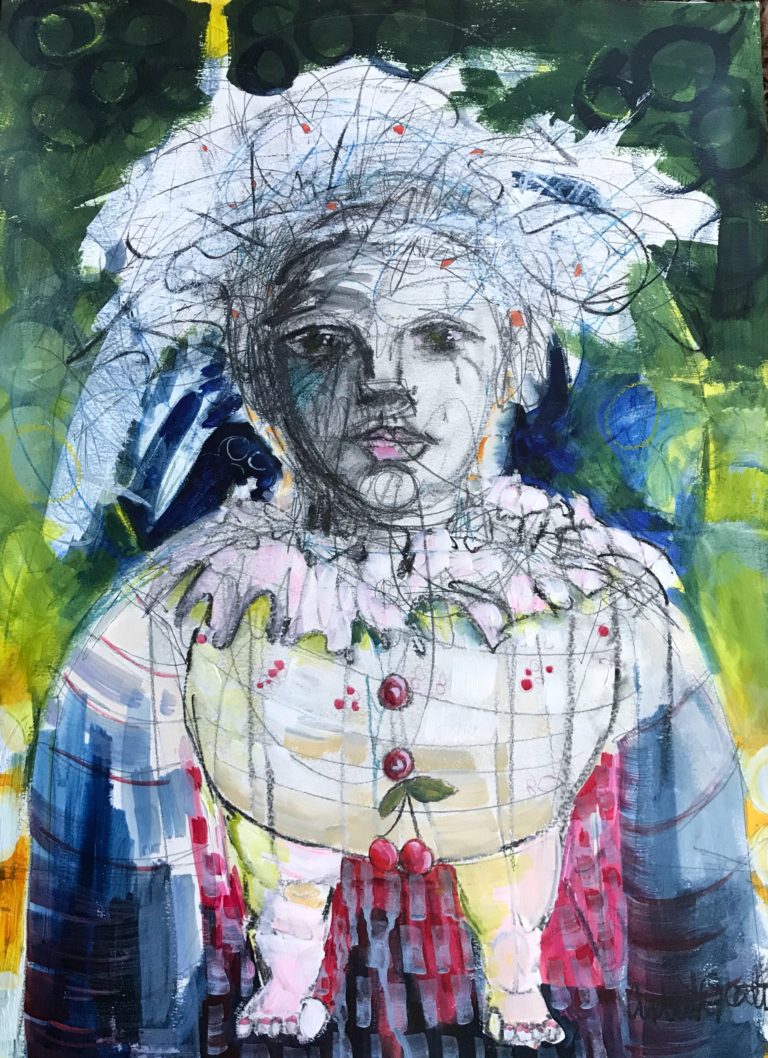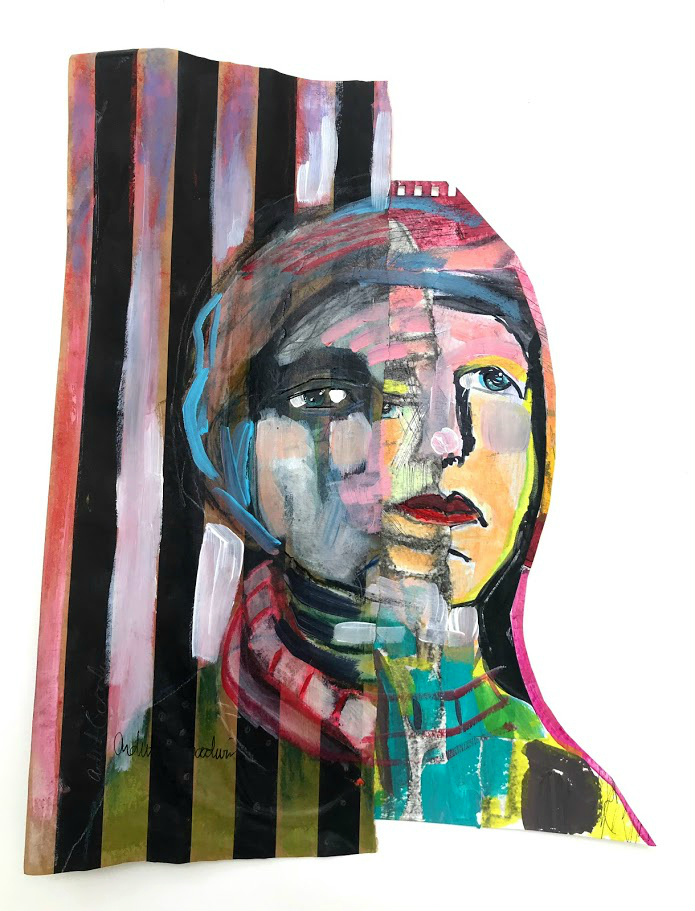 You can find Ardith's website at ardithgoodwin.com.
She also can be found on Facebook: Ardith Goodwin and Land of Ardithian.
She's also active on Instagram.
The best way to find out about her classes right when they come out is by signing up for her newsletter here.
Here are some great takeaways from our conversation:
When you're trying to figure out what your style is, take a look at your whole body of work. Look at the technical aspects and trends.
Look at your core beliefs too. Your artwork will be true if it represents your values and history, not those of your instructor.
Study other artists to see how they paint. Include artists from history as well as contemporary artists you can find on social media.
Use Pinterest or Instagram to create a group of artwork that inspires you, and then examine that group to find the similarities and figure out what you'd like to take from it.
If there is something that you love to do, why not incorporate that into your art, like Ardith did with her love of sports. She now has an entire series of sports-inspired paintings.
When teaching art, consider teaching based on the techniques rather than pure demo. That will make it easier for your students to determine their own style.
Your email list is the best way to get engagement from your customers. Realize that social media is curated and not all of your posts will be the top posts on others' feeds.
Remember that your voice matters and putting beauty into the world matters.
If you'd like an adventure in 2019, check out Ardith's Ireland workshop.