Artist Laura Horn lives near Adelaide, South Australia, where she creates wonderful artwork, online classes, and most recently, an art podcast that she produces with her husband. Actually, she produces the classes with him too. They're a great team when it comes to producing content related to her artwork, because he is a photographer and has the photo and video skills, and she's the artist who has a great vision for her business. Laura also has a cohesive look to her artwork and shares her knowledge with her online community.
Listen here or download from iTunes, Spotify, Google Play Music, CastBox, or Stitcher.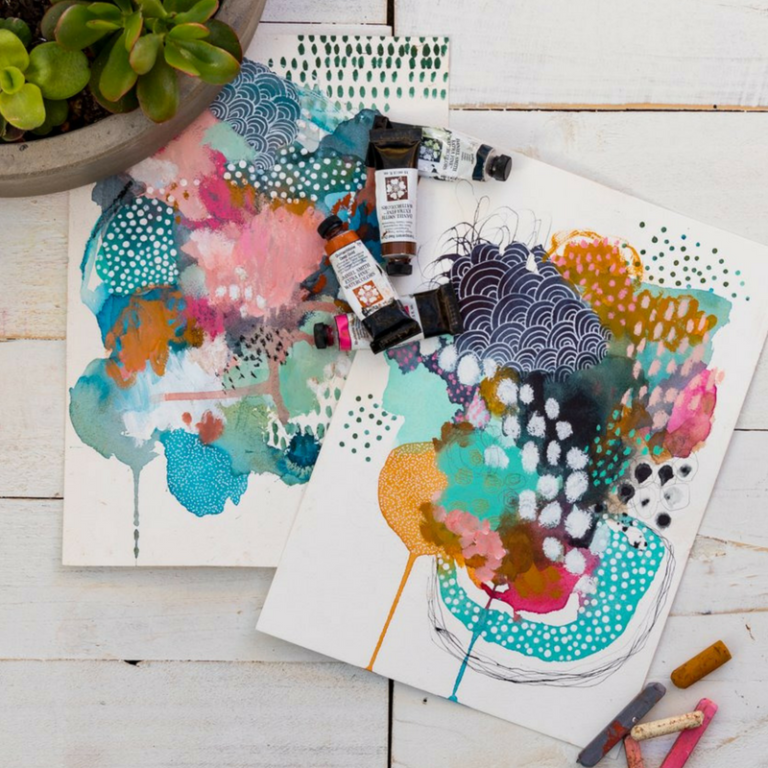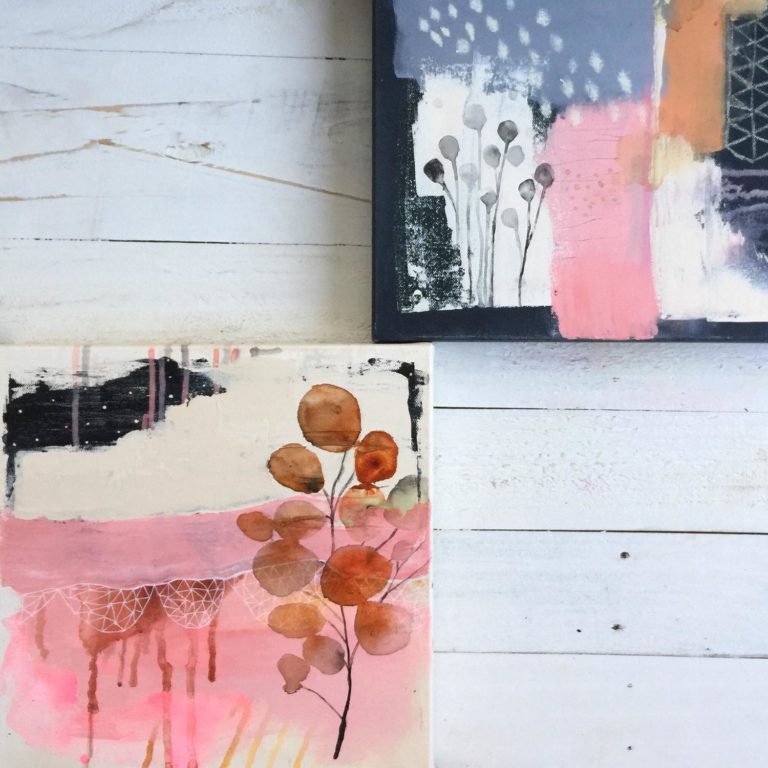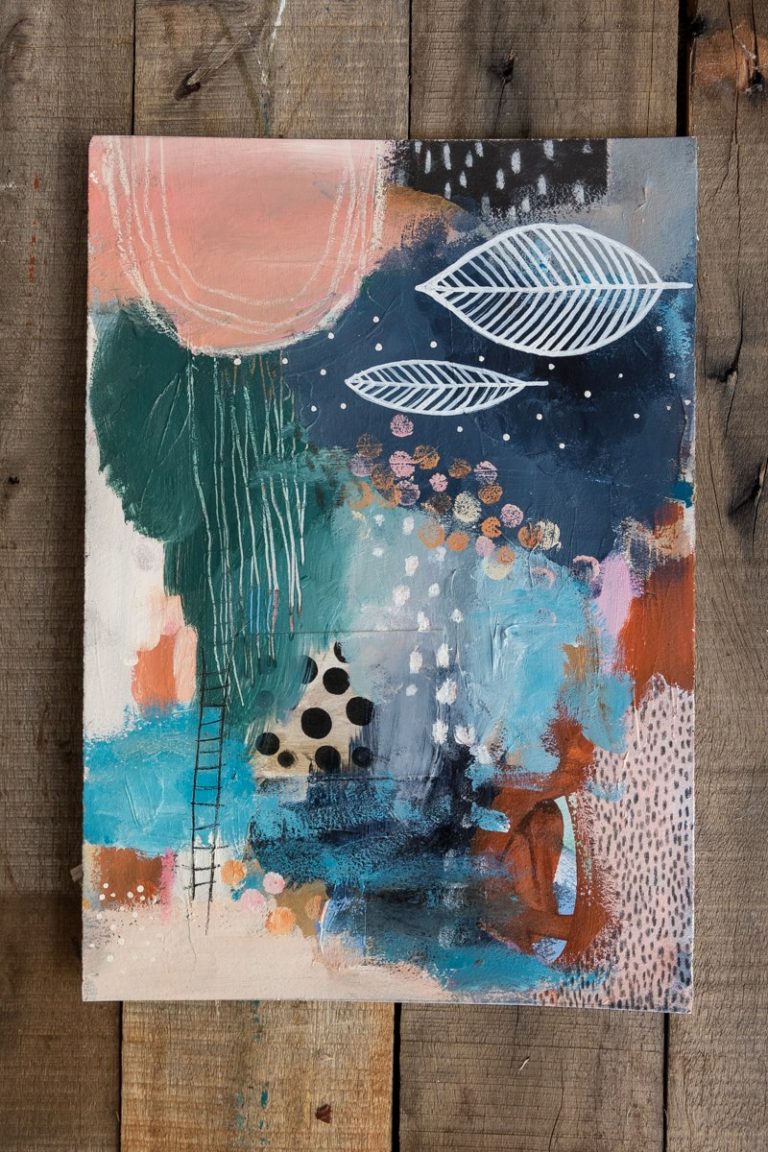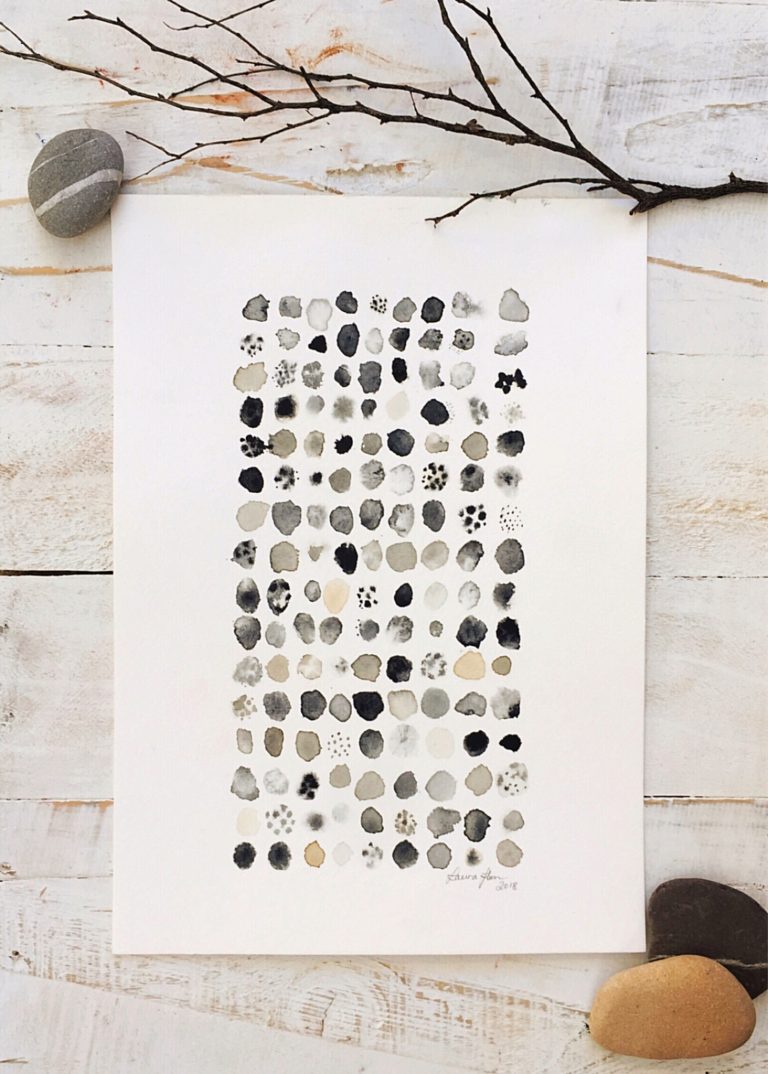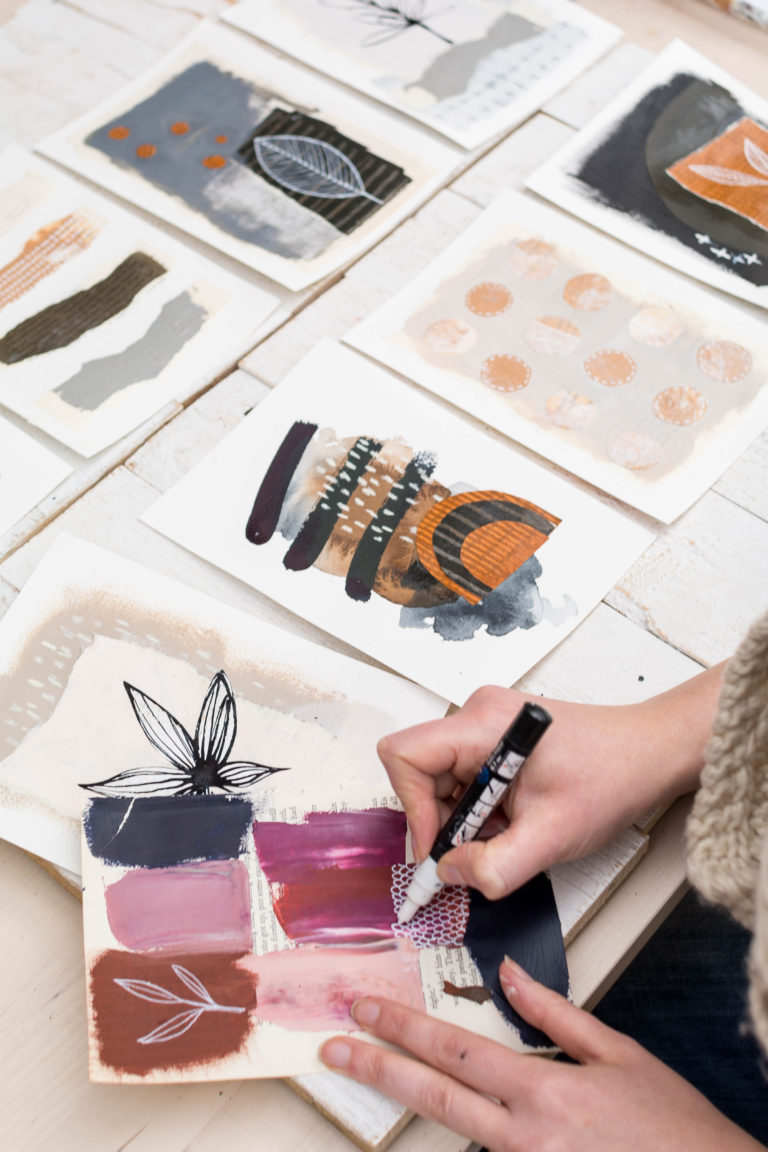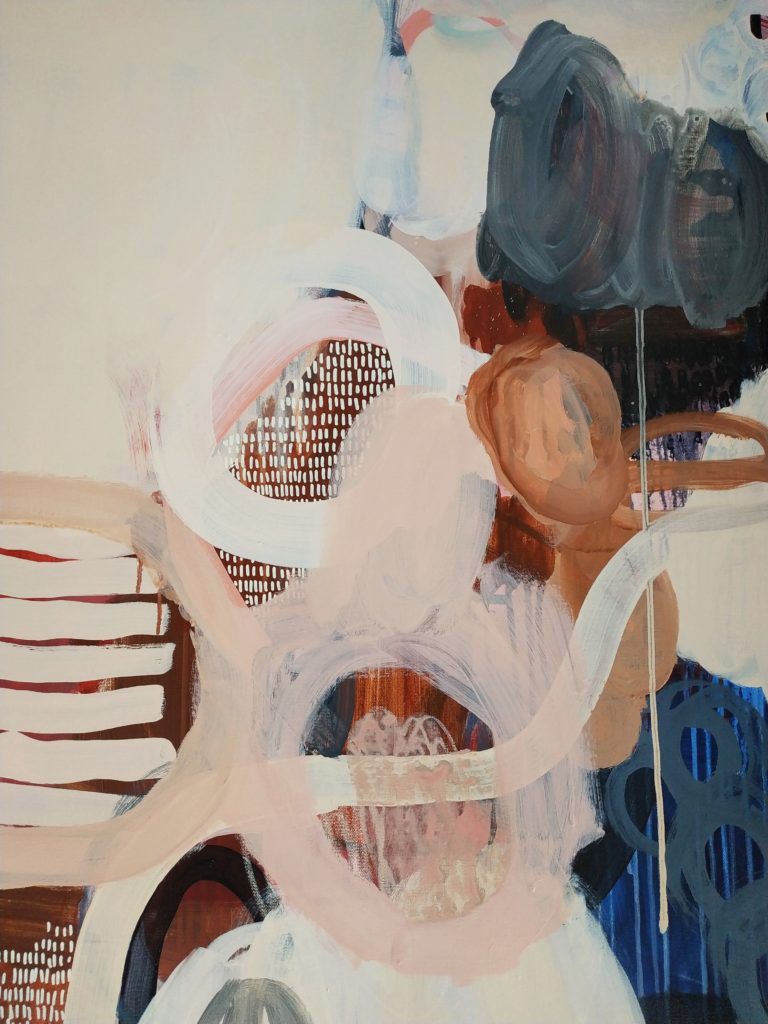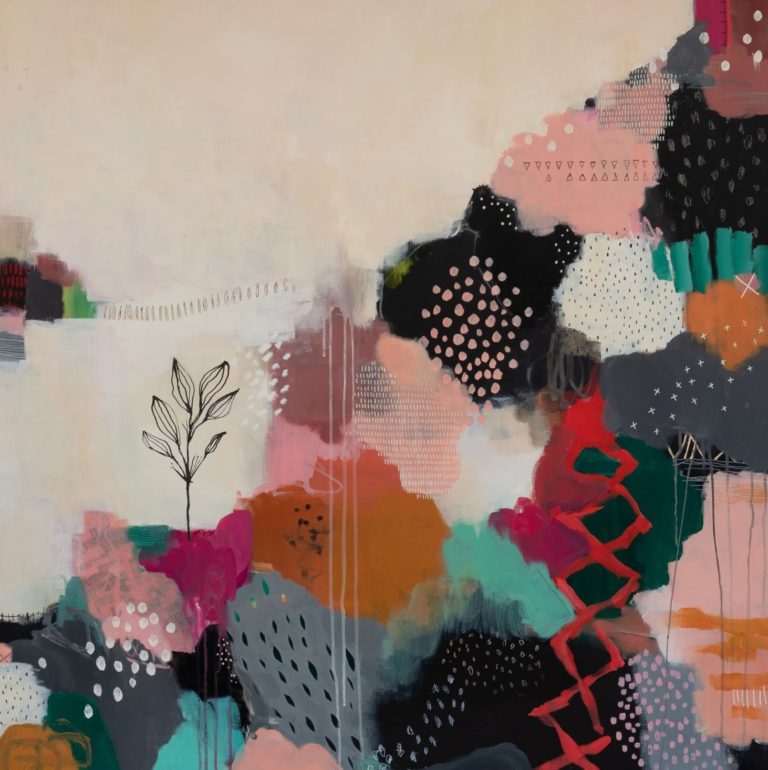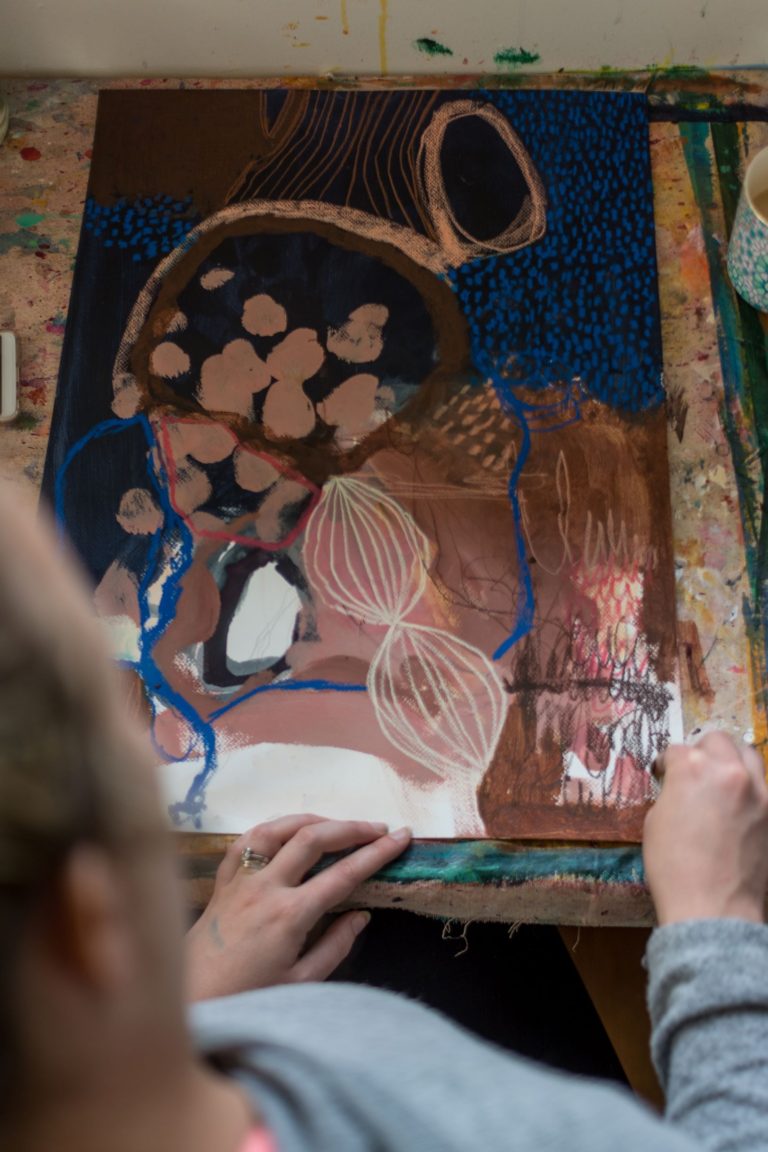 Laura's website is laurahornart.com.
You also can find her on Instagram and Facebook.
Laura's online classes are listed on her website here.
Laura took online classes from and was inspired by these artists:
Laura uses this program to schedule her Instagram and Facebook posts: later.com.
You can find other good business and art tips from Laura on her blog here.
You can find The Laura Horn Art Podcast here.
Here are some great business and art tips she talked about in this episode:
Art journaling is a great way to start making art. You can try out new materials and techniques in a small space, and work out things just for yourself.
She suggests selling smaller pieces at outdoor markets and larger works on canvas in cafes.
I think one of the most important things she said in terms of being a working artist is to make art all the time.
Try to give your artwork a cohesive look when displaying at a show or café.
Dedicate time to reflecting on your work to figure out what colors and images you like to use, and what processes you like to make.
After you paint, analyze whether you felt uplifted and inspired by what you did to see if that's something your want to do more of.
Consider setting up a Facebook group for your classes.
Create your classes so that if people want to take more than one, the content will build on one another.
One of her great Instagram tips: use a post scheduling program such as later.com and do all your social media updates on your laptop.
Have a regular habit of posting to social media.