Seth Apter is an artist who teaches mixed media classes all over the U.S. and overseas. Kristin Williams is an artist who owns a retail shop and workshop space where Seth and others teach called Ephemera Paducah in Kentucky. After Seth and Kristin realized they had to cancel a lot of their in person classes for the year, they wanted to know, Where does the art community go from here? When can they offer in person classes again, and how do they do it? We talk about their survey results and what they both have been doing while they shelter in place. It's all about community and connecting with your artist friends, and it's still possible even from home.
Listen here or download from iTunes, Spotify, Google Play Music, CastBox, or Stitcher.
Seth Apter and Kristin Williams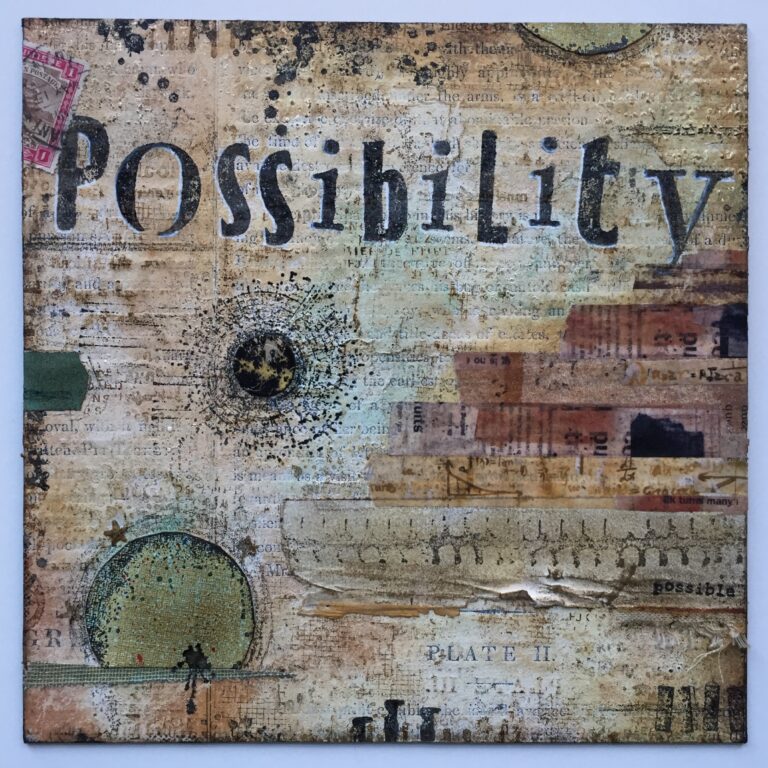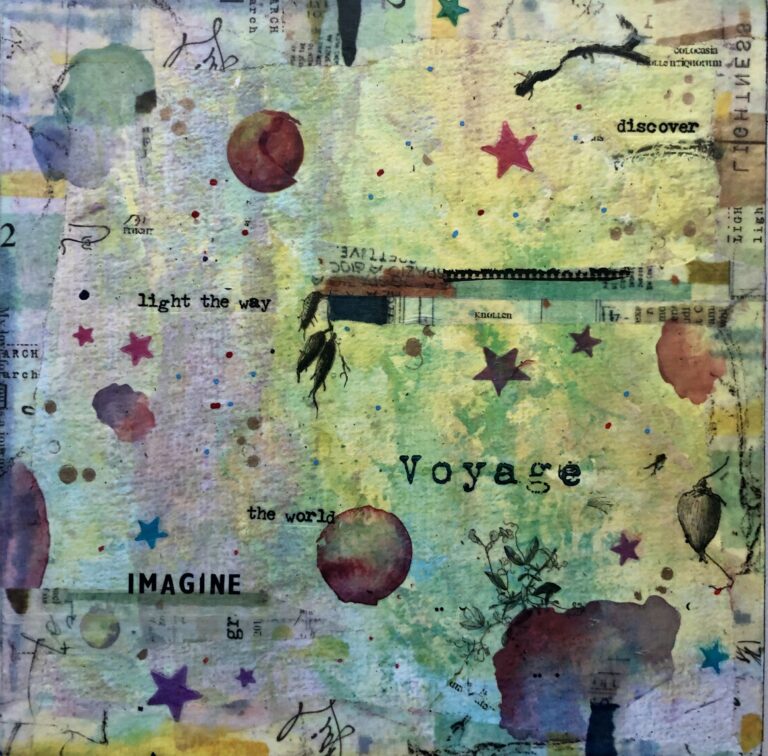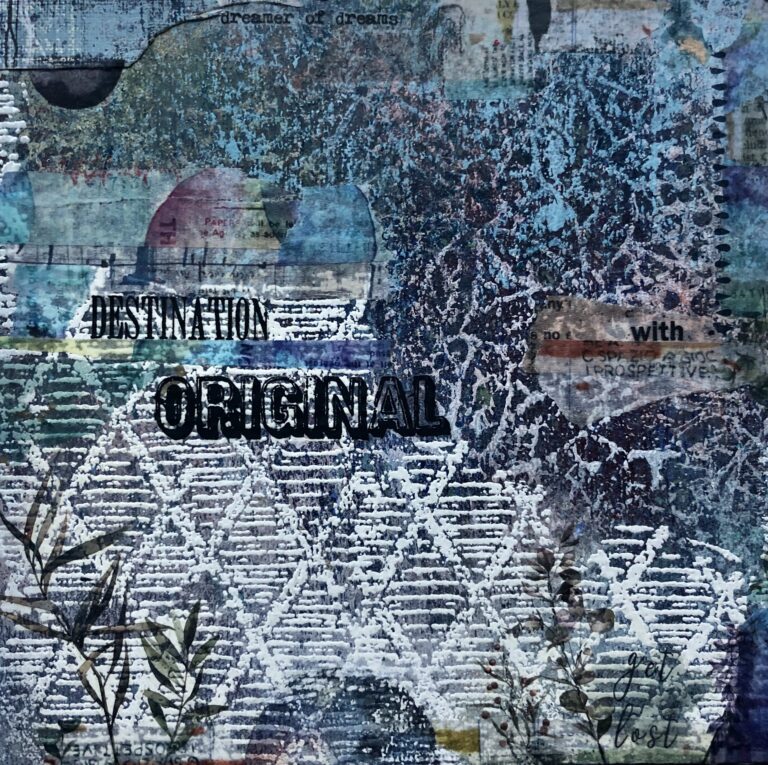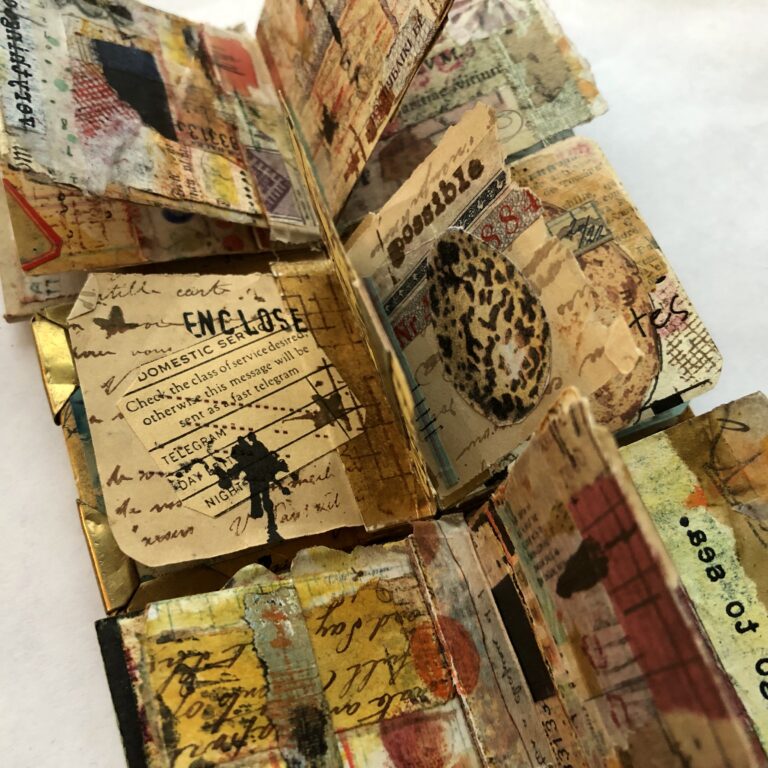 You can go back and listen to my interview with Kristin Williams in Episode #160 of the podcast. 
Kristin's website is ephemerapaducah.com.
Be sure and sign up for her newsletter so you can be the first to know about her workshops and offerings.
She has two Facebook pages:
Ephemera Paducah Workshop Peeps (where you can find out about her upcoming workshops)
You can also find her on Instagram @ephemerapaducah.
Seth Apter's website is sethapter.com and you can find him on Facebook as well under Seth Apter.  
Seth does many Facebook Lives. Some are demos, some he talks about what's going on in the art community. Search for his May 14 Facebook Live to hear he and Kristin talk about the results of their survey. He also answers questions on his May 15 Facebook Live.
You can find the PDF with the results of their survey here.
 Seth mentioned that he has had success selling his art through a Facebook Event. I talked about one way you can do that in Episode #62 of this Podcast.
Here are some great takeaways from our conversation:
I'm going to repeat a takeaway I mentioned from last week's interview with Kristin. If you want to know what your customers want, a survey is a great way to find that out. It doesn't have to be long, it can just be one or two questions. Sometimes we think we know what our customers want, but sometimes we just think we do, and they may want something completely different.
An overwhelming majority of the respondents to their survey felt that this time during our lockdown has strengthened the art community. Many artists are doing Facebook Lives where they just talk about what they're feeling, or they do demos of their art. Others are flocking to this virtual community since they have lost their live community.
Artists have had the time to come together, since they have lost their live community. While they also need to make money, many are coming together just for the community right now, and the get togethers with the purpose of making money will come later.
People remember who was offering free content, and will remember that when they're ready to pay for things later. The goodwill you develop by gathering your art community together will be measured by their loyalty later.
We talked a little about the refund situation when a venue or an instructor has had to cancel classes. This has definitely been an unprecedented situation, not one we ever could have predicted. But now that we've had this, moving forward you need to clearly state what your cancellation policy is on your website so that there are no misunderstandings in the future.
Kristin and Seth found in their survey that almost half of the respondents get their art-related information and events from Facebook. You can say that makes sense because this survey was promoted on Facebook, so of course you'd get a lot of users of Facebook responding. But they promoted this on Instagram too and Kristin sent the survey to all of her email list. My point is, don't discount this response. Facebook seems to be the place where people go when they're looking for a community, and it's a great place to offer Facebook Live demos or Facebook Group classes to the community you've created. We also talked about Facebook being the platform that reaches the demographic of 50-year-old women who like to take art classes.
Seth just recently offered a paid class through Facebook. He set up a new Facebook Group for the class, and the paid participants received access to the Group through a password. He advertised the class heavily on Facebook in advance through posts as well as Facebook Live events.
Facebook Live events are a great way for your potential students to get to know you and your style, and it'll help them to determine if they want to invest in one of your paid classes later.
Facebook is also a great place to have a sale of your art. You could set up all the items in an album on your Facebook page, then choose a specific time to start your sale. You could even let your email list start an hour or so earlier to give them the first dibs since they are your biggest fans.
If you think you may do some form of online class in the future, start working on your email list now. Ask people to join your list, make it easy to join from your website, and start sending them emails with updates about your business once or twice a month.
Seth has found that when he demos a product or a technique, and just kind of hangs out with his viewers through Facebook, that's much more effective than just trying to do a post that 's purely a sales pitch. He gets a much better response when he's just being himself with his viewers.
One of the most surprising things from their survey was the answer to the question: What is the earliest month you'd go back to an in person class? 41% of the respondents said not until 2021. That's a long time from now, so you really need to start thinking about offering online content and classes.
When thinking about what needs to be done to reopen in person classes and keep all the attendees comfortable, they talked about things like requiring masks. But the biggest response was providing more space between students, possibly putting 1 student per six-foot table rather than 2. That's a big change that needs to be evaluated by the venue owner and the instructor, because cutting the number of students in half will also cut in half the revenue from putting on this class. There are a lot of expenses to consider on both sides, and you don't want to have to increase the class fee to cover these expenses so much that you've made the class unaffordable for most students.
You also need to think about how each state is handling things differently. Students coming from all over may not know what the rules are in your state. They also may not want to leave a state with a low population density to take a class in a state with a high density or even take a class from an instructor that has come from a high density state.
You don't need to plan the rest of your year at this point and put things on the schedule. It's O.K. to just plan one or two months at a time because as we've seen, things are changing daily and weekly.
Seth also mentioned that he works with companies that carry art products of his. They're partnering together to do a class so that he can teach people the techniques and the other company can be the provider of the products. This is a great way to partnership with the companies that have worked with your business over the years.
Seth has had success offering an art class through Facebook. You can also how art classes right on your website, and these online platforms can help you. You'll need to evaluate their cost and benefits to see what works right for you:
You can also host your classes on another site and they will market the classes to all their thousands of students. One that is popular for artists is: