Kristin Williams is the owner of Ephemera Paducah in Kentucky. She hosts artist instructors for weekend art classes at her shop. Her students come from all over to learn painting and mixed media techniques from art experts. The artist instructors rely on her location to bring them many students for their classes every year. In March, these classes had to abruptly stop when we all sheltered in place for the coronavirus. Kristin is still offering goods from the retail side of her business, and she's evaluating how she can restart the live classes in the future. She tells me how she started this business and what she's doing now.
Listen here or download from iTunes, Spotify, Google Play Music, CastBox, or Stitcher.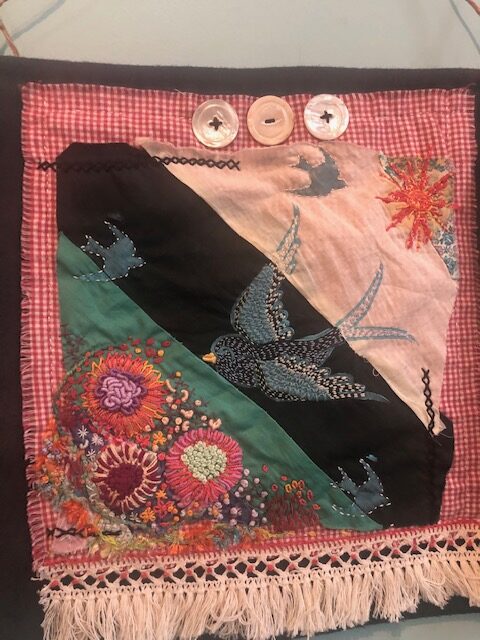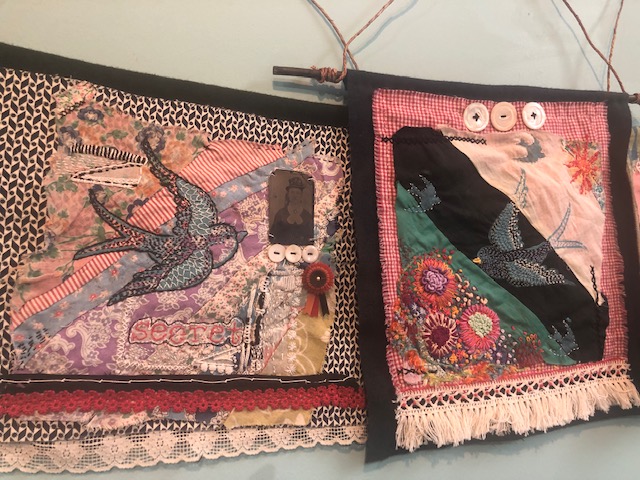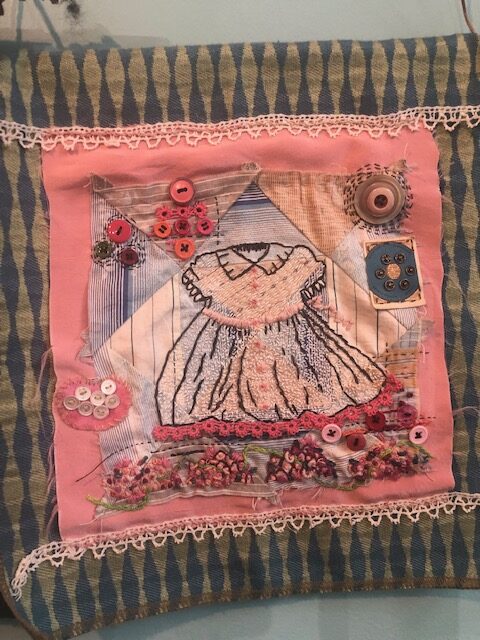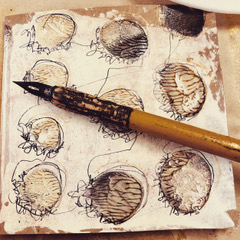 Kristin's website is ephemerapaducah.com.
Be sure and sign up for her newsletter so you can be the first to know about her workshops and offerings.
Also, why not treat yourself to a Sussie? You can order one by calling the store.
She has two Facebook pages:
Ephemera Paducah Workshop Peeps (where you can find out about her upcoming workshops)
You can also find her on Instagram @ephemerapaducah.
Kristin offered a survey with one of her artist instructors, Seth Apter. His website is sethapter.com and you can find him on Facebook as well. You can listen to my conversation with Seth and Kristin about their survey and its results in Episode #161 of the podcast.
Here are some great takeaways from our conversation:
When Kristin first thought about opening a class and retail venue, she would pop into other shops and ask the owners how they did things. You've got to have the attitude of, it doesn't hurt to ask, and you'll find that many people enjoy talking about what they do and sharing what has worked for them. She also interviewed teaching artists to find out how they get their teaching gigs.
When Kristin schedules instructors to come in for the year, she plans the classes for weekends when people can fly in to take the classes. She also shuts down for the two most wintry months since travel can be a little iffy then. Think about the region you're in and take these things into consideration when planning your schedule for the year.
Kristin has a patio area on site where her students can do lunch in the middle of a day-long class. She's found that this is better and quicker than letting her students go out to lunch in the middle of a class.
We talked about the supplies that you bring with you when you go to attend a class. Often, students will bring way too much with them. Kristin said that she's found she's much more creative when she limits her supply choices. I've also found that you can get the task done quicker if you're not spending a lot of time sorting through all your supplies.
Kristin told a story on a Facebook Live one day about how her Mom used to give her a sussie, or an inexpensive but meaningful gift just when she needed it. Kristin's now offering sussies through her store. People can order one, give their preferences of art supplies or colors, or even just let it be a surprise, and Kristin will send it to them. These retail purchases of sussies have been a huge success and have helped keep her business going during the time when she hasn't been able to offer art classes.
To keep connected to your customers or followers, a lot of artists and shops are doing Facebook Lives or Zoom get togethers. We're all at home looking for some kind of community, and this is a great way to engage with your people.
You can also go beyond just talking on these Live events and actually teach a class using that platform. Using Zoom, you can talk with all the participants and they can make the art with you and show you what they've done.
If you're hoping to return to teaching or hosting in person classes, you need to determine if you can spread the students out further in your space for safety reasons. If you have to reduce the maximum number of students, you'll need to analyze your costs as the host or as the instructor to determine if the class will still be profitable for you.
As you start to offer classes again, you need to clearly state what your refund policy is. You'll have to consider what you'll do if a student has to cancel at the last minute because she's sick or because a family member is sick. You'll also have to consider what your policy is if someone wants to cancel just because they're worried about being sick. These are two different things but you'll have to think about how you'll deal with them.
In this unsure time, it's hard to know how your business will need to change when you reopen. Kristin partnered with one of her teaching artists, Seth Apter, and they did a survey to ask what their students want when coming back and what they will need. A survey is a great way to figure out what your customers want. The survey can be about anything, like what kind of products they'd like you to offer, what size paintings they are interested in or whether they want prints, or if they'd like to take online classes from you. You won't know what they want unless you ask.