Artist Faith Evans-Sills grew up as a world traveler with her family, and she's continued that with the art retreats that she teaches in Morocco and Costa Rica. She also teaches online courses, she's written a book, and she creates beautiful artwork. We talk about her art-filled life, how she's adjusted things since she's had kids, and her business collaboration with artist Mati Rose McDonough.
Listen here or use a podcast app, such as Apple iTunes, Castbox, Spotify, or Stitcher.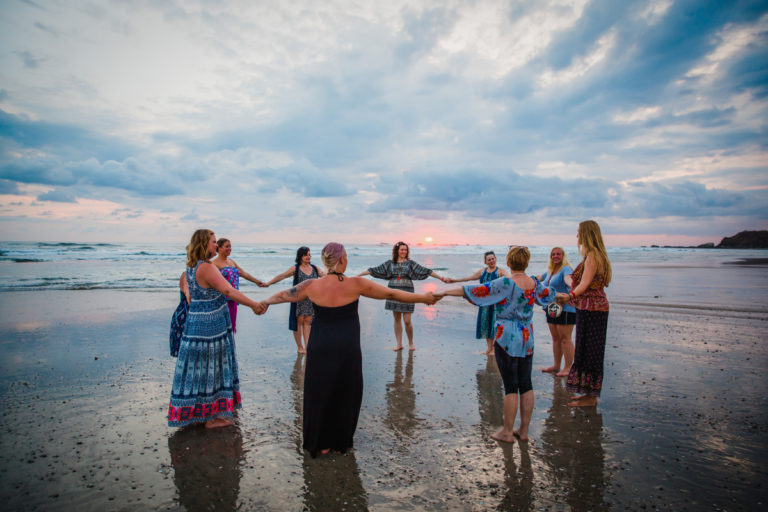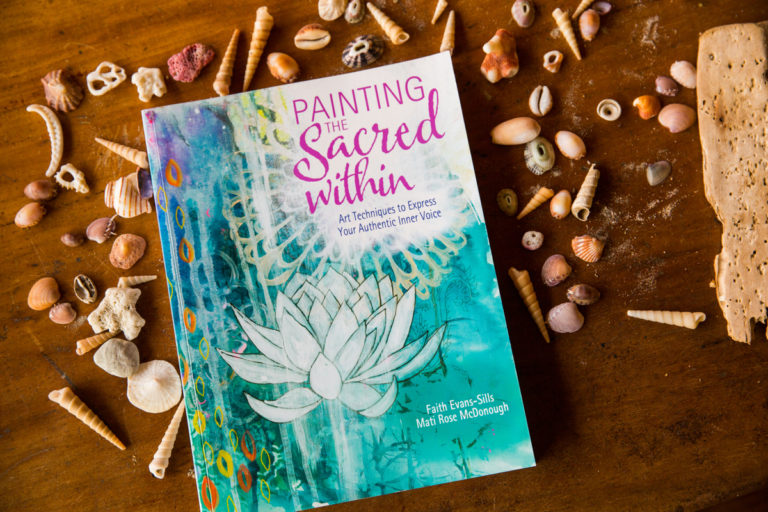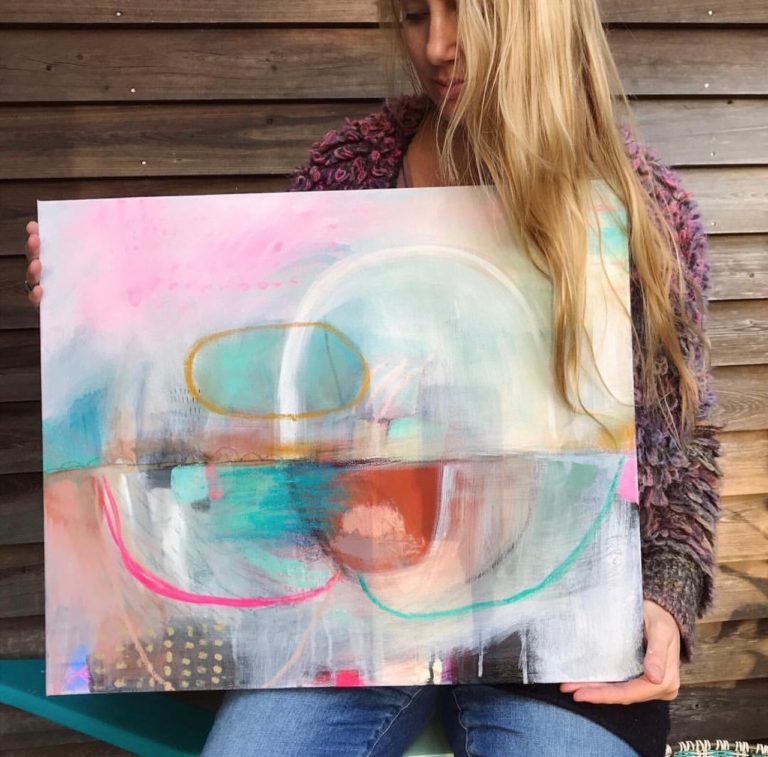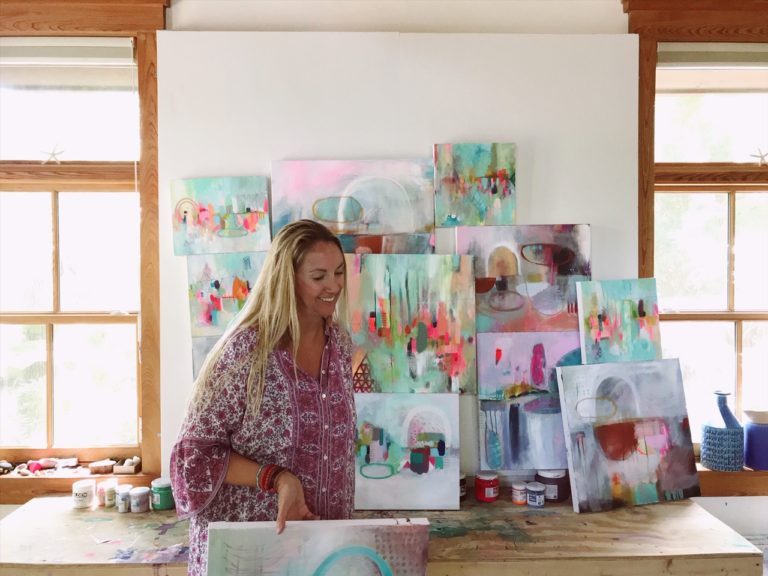 Here are some of the things we discussed in this episode (click on the names to follow the links):
Faith's website is faithevanssills.com and you can also find her on Instagram @faithevanssills
You can find all of her online classes on her website here. Her next online class with Mati Rose McDonough will be their Autumn session of their NEW class "In the Flow: Unconventional Watercolor Adventures."
Their upcoming Morocco retreat November 8 – 13, 2019 can be found here.
Their 2020 Costa Rica retreat can be found here.
You heard it first here: She will also be holding a retreat in France in 2020. Be sure and check out her website later for those details.
You can receive her 5 Rituals for Creative Growth here.
Faith's husband Francis Sills is a landscape painter and you can visit his website here.
Here are some great takeaways from our talk:
Be ready to pivot with your art business when your personal circumstances change. Faith has pivoted many times as a Mom. When she had her first child, she switched from working in an outside studio, to setting up a studio in her home so she could be near her baby.
If you are going to switch mediums, like Faith did when she switched from oils to water-based paints, give it some time so that you can really discover how it works and what it can do for you. She took about a year to make that transition.
If you feel like your art would fit well in the existing aesthetic of a gallery, then that is probably the gallery you should approach about showing your work.
Faith partnered with Mati Rose McDonough to teach a one-year online class. Considering partnering with another artist if you're attempting something that large. It helps to make it less of a daunting task, and you're able to encourage each other.
Online classes can be run multiple times, just with different groups of students. You can also take a larger online class and later break it down into smaller ones.
In your online life, you'll meet many artists through Instagram and online classes. But you still should try to meet artists in person, especially artists who are at the same stage in your career, or who have similar artistic goals. A great way to do that is to go to an art retreat and spend a few days with other like-minded people.
Faith and Mati offer an online course that they filmed in Costa Rica. It's called Painting in Paraiso, and it enables you to take a class at home but still see the Costa Rica experience. You can find that on her website under online classes.
Taking any kind of art class is a great way to figure out what you want to express in your life.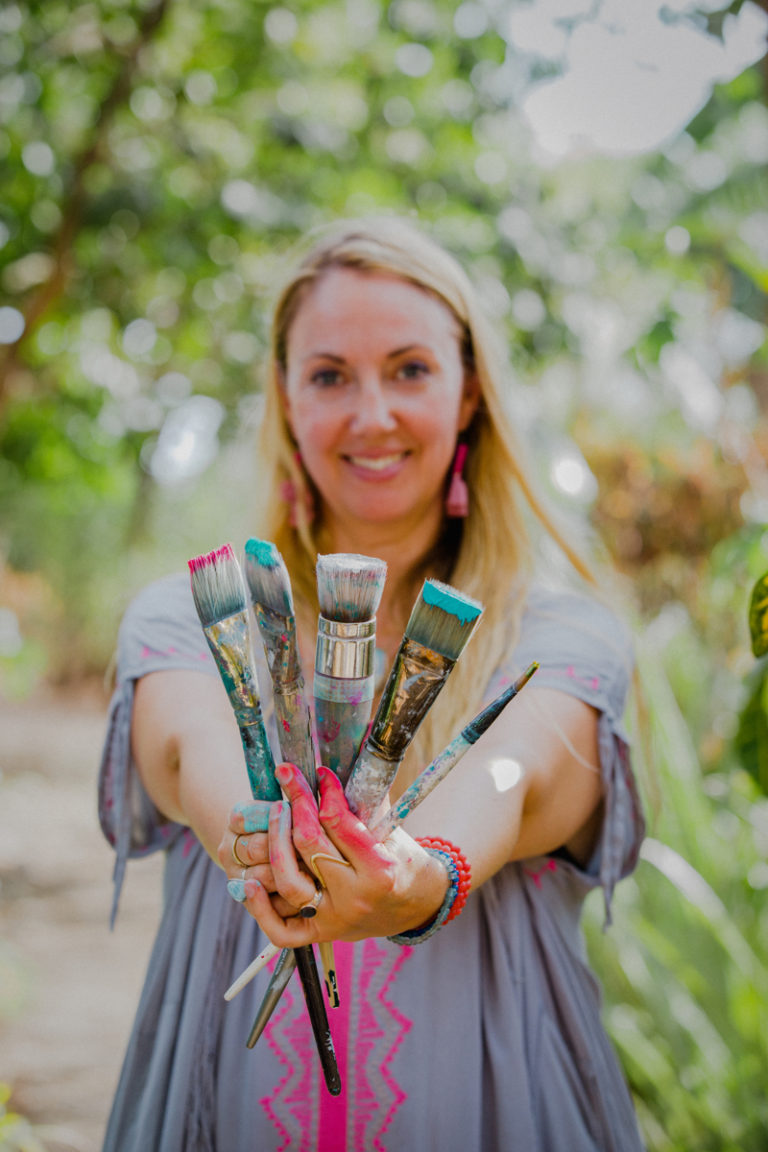 Faith has collaborated with artist Mati Rose McDonough on a book, online classes, and retreats. You can listen to my interview with Mati on Episode #103 of the podcast.