Artist Betty Krause paints beautiful abstract floral pieces. She also shares her techniques through her Youtube channel and Instagram posts and stories. We talk a lot about the methods she uses for taking her videos, transferring them to her computer, and editing them. She also shares many tips for promoting your business through Instagram. I always include key takeaways at the end of the interview, and I'm giving you a heads up that this episode has 21 takeaways. That's the most ever. Betty shared so many amazing tips and techniques for your art business, that I wanted to include them all.  
Listen here or use a podcast app, such as Apple Podcasts, Castbox, Spotify, or Stitcher.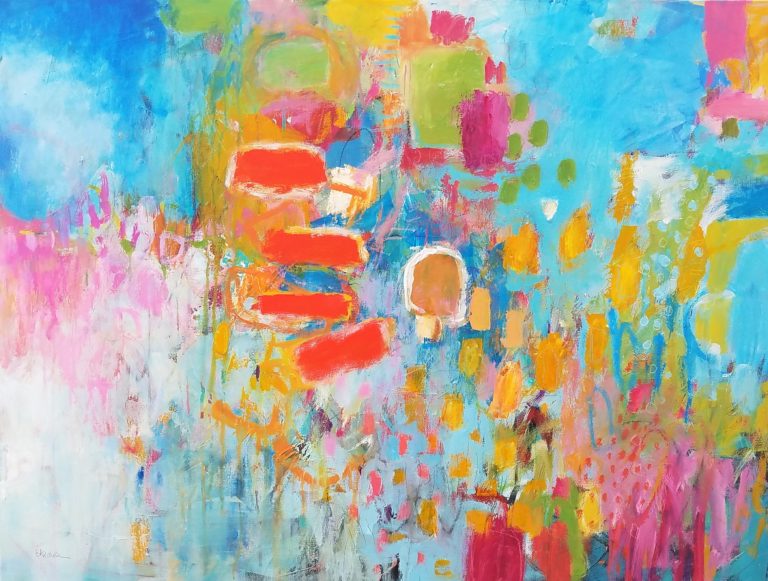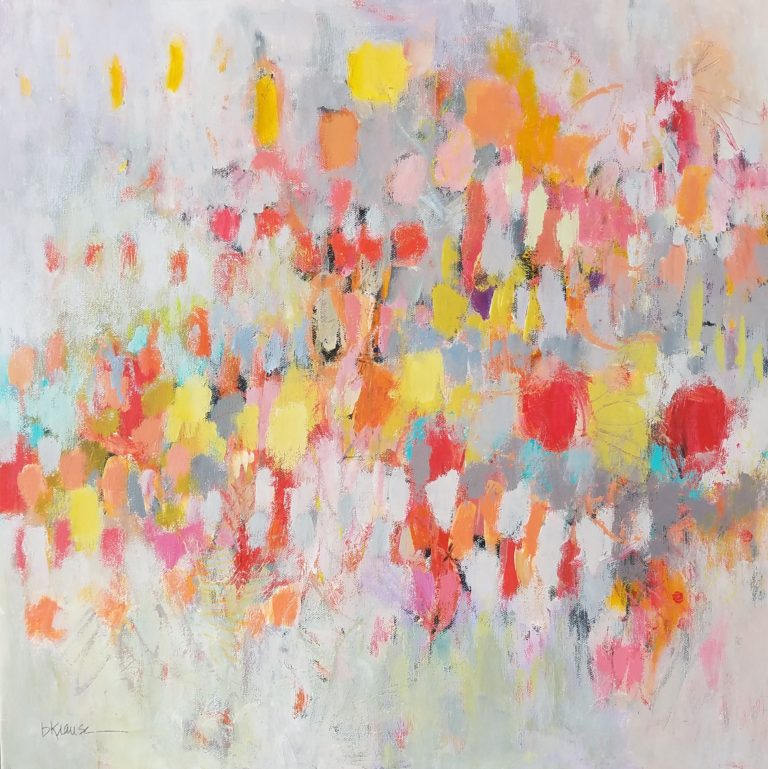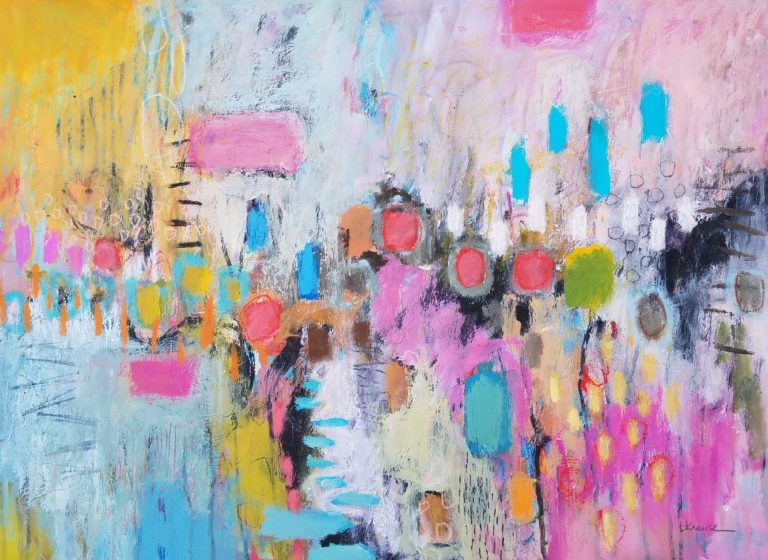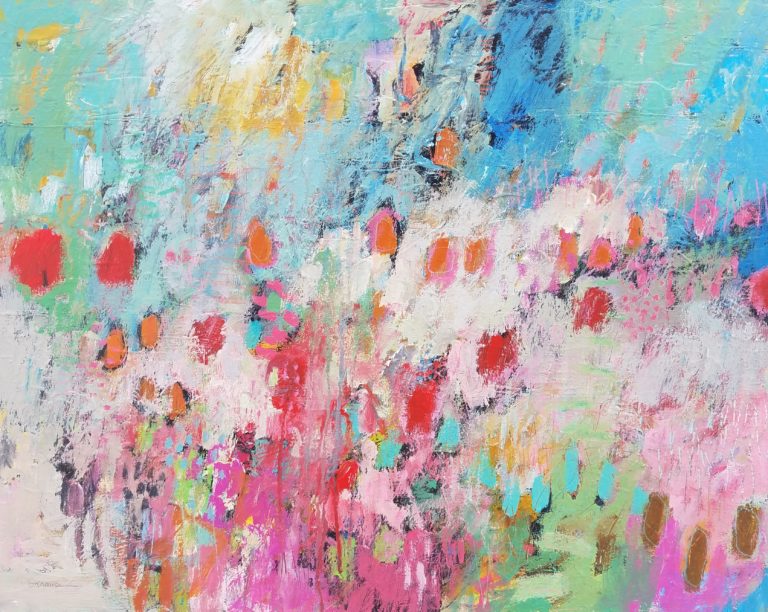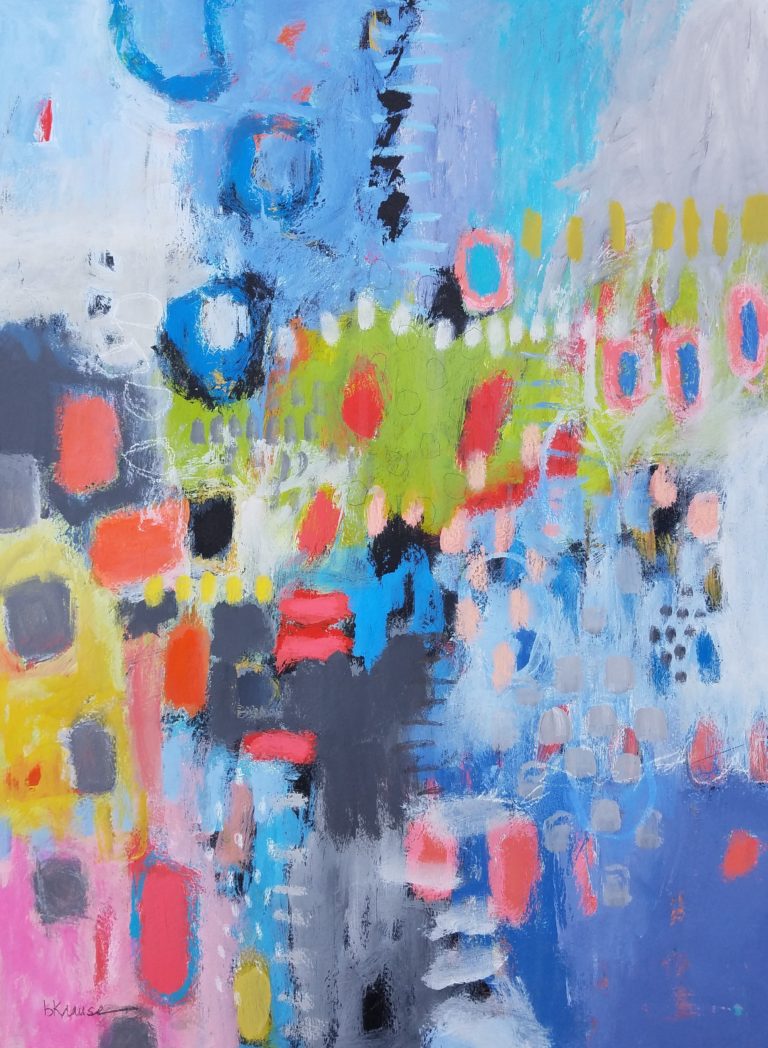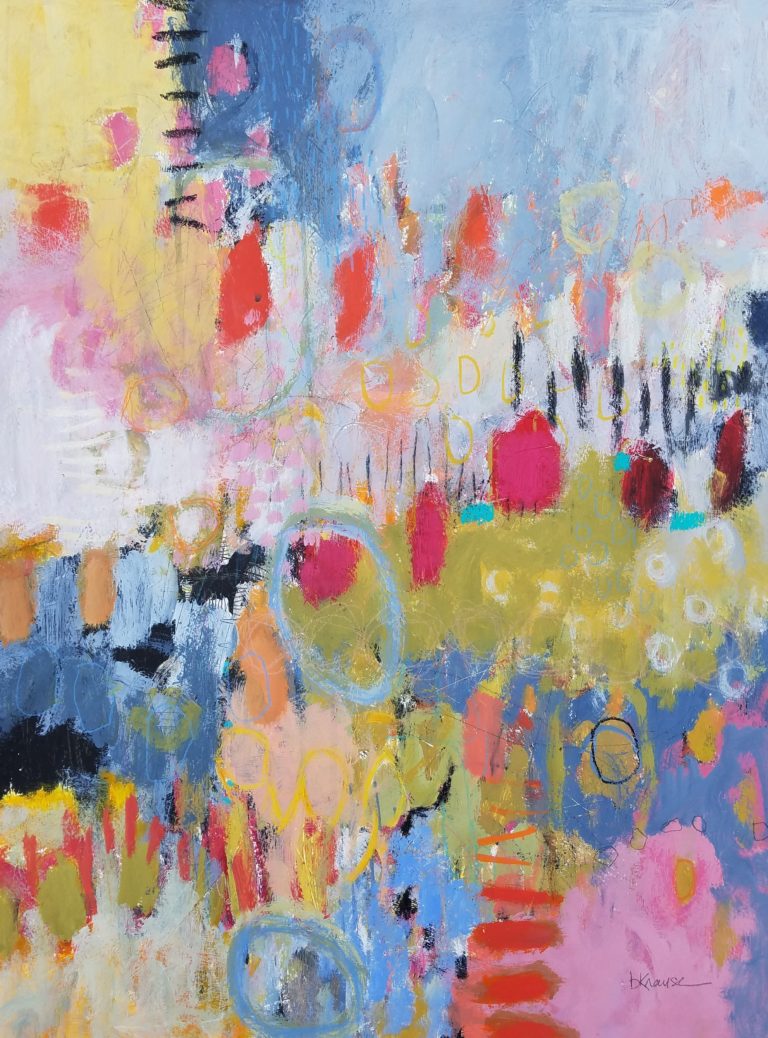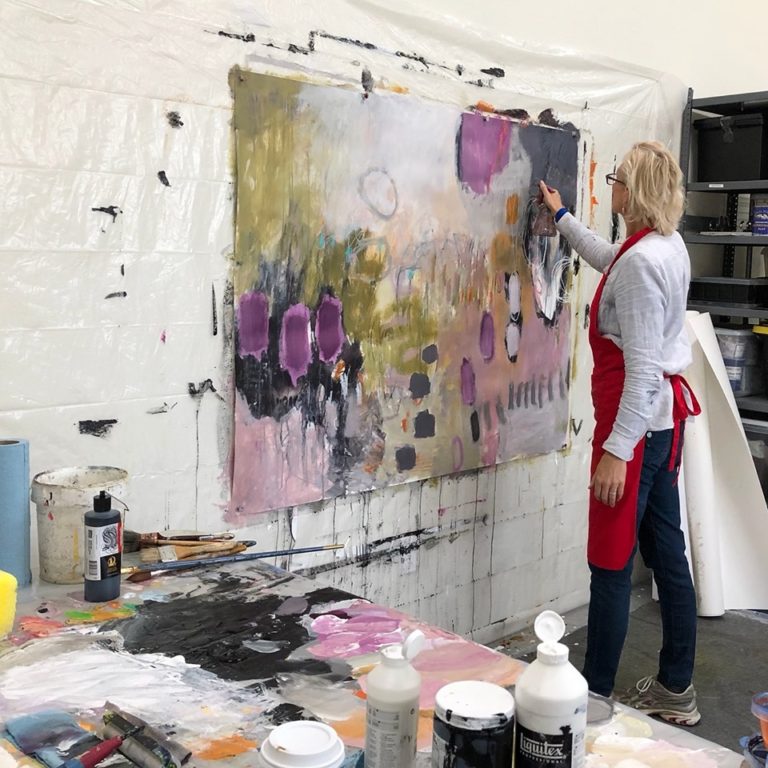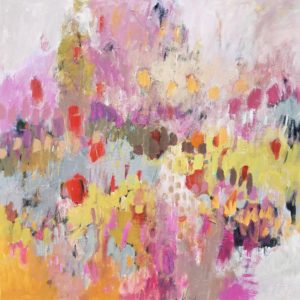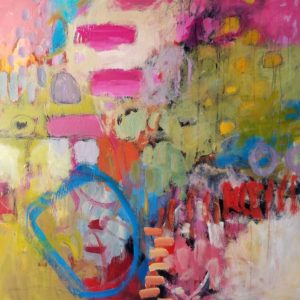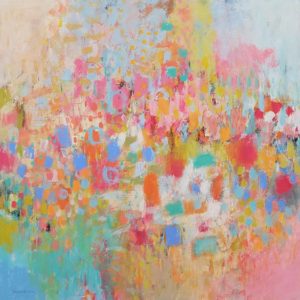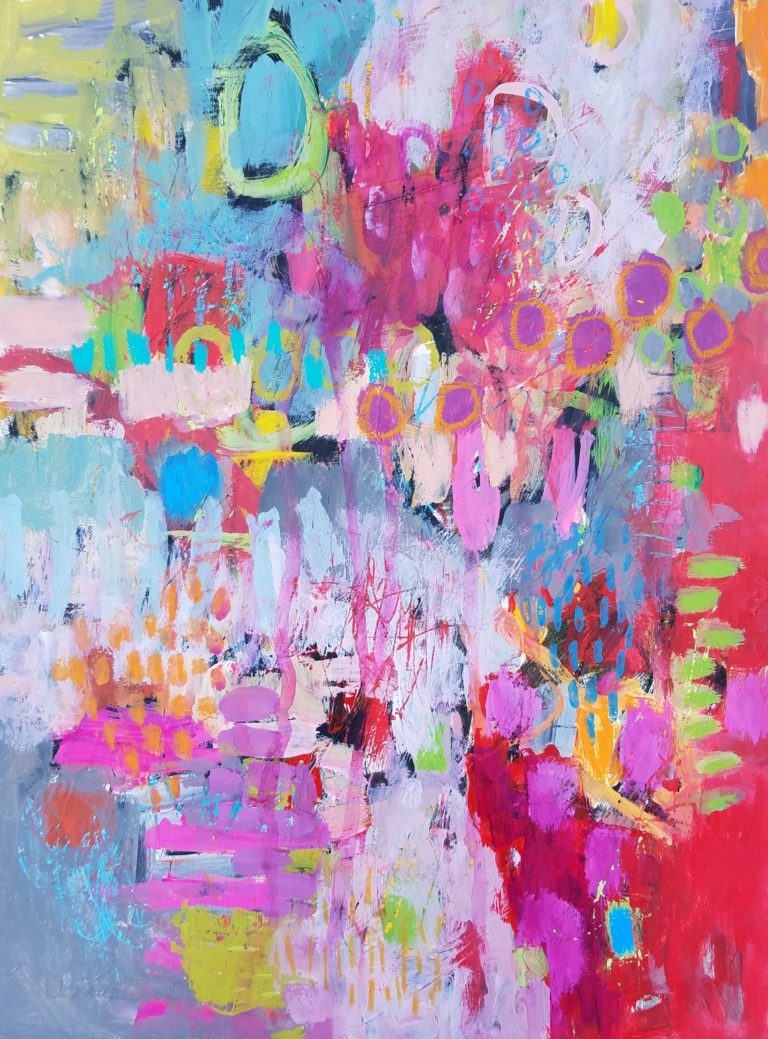 Here are some of the things we discussed in this episode (click on the names to follow the links).
Betty Krause has a website that is called bettykrauseart.com.
Go to the Contact tab on her website, and then Quick Links, and you will find her links for her Email List, her Favorite Art Supplies, her Youtube Channel, and more.
You can find her on Facebook at Betty Krause Art and on Instagram @betty.krause.art
Here are some great takeaways from this episode:
Pick a gallery that goes with your art and your personality.
Bristol paper and paints are great materials to bring when you're traveling and you want to make some art.
When shipping canvas art overseas, the least expensive way is to remove the gallery wrapped canvas from the wooden frame, and mail the canvas in a shipping tube. Then your customer will have to get the canvas re-stretched onto a frame.
Betty does cross-promotion over many platforms. So for example, when she puts a video on her Youtube channel, she will put it in her Instagram stories, on Facebook, and she'll mention it in her Newsletter.
Betty shared a lot of tips for filming process videos. One of the tricky things she faced was that Instagram prefers portrait videos, and Youtube prefers landscape videos. So she makes separate videos for each platform. She also discovered that using your phone to film a long sequence will fill up its memory, and then it stops recording before you are done with the video. She got around this by investing in a camcorder that she can use for all her filming.
She can film an hour-long painting session, but then speed them up for a smaller video. She will add voice overs for this, and she's invested in a good microphone to record the voice overs.
She uses PhotoShop for videos to edit her videos.
I suggested Windows Movie Maker for editing your videos.
Betty uses One Drive to automatically upload her photos and videos to the cloud, so that she can retrieve them on her laptop for editing.
Betty also suggests that if you can't figure something out, search for a Youtube video that will explain how to do it.
The best way to market your artwork is to market yourself to. People want to see videos of you making art and describing what you're doing, because they want to purchase from someone they feel like they know.
As a final protective coating for her paintings, she first uses a matte spray, then she brushes on a Liquitex varnish, either matte, satin, or gloss. For protecting her paintings on paper, she uses a matte spray, and a gloss liquid.
If she does not use a mat when she frames her paintings on paper, she will use spacers so that the paper does not touch the glass.
Betty uses a company called Skyline Printing out of Austin, Texas to create the prints of her paintings. Their website is skylineartprints.com.
When offering different print sizes, she makes sure not to offer to large a size, or the image might get distorted.
When teaching a workshop where you may get students from out of town, be sure to offer them lodging options for their stay.
Betty has a great way to protect the table surface when she sets up for a class: She covers the tables with 4mm plastic sheeting, which is a little bit thick, and the bonus is that the students can use the plastic as their paint palette.
The best way to get more followers on Instagram is to let people get to know you. You must engage and connect with your followers.
Keep your Instagram feed focused on your art and your business, and be consistent with what you post and how often. Your Instagram stories are a great place where you can show a little more personal things about your life.
If you post to IGTV on Instagram, it now shows up in your feed as well, but a shortened version.
One last thing that Betty mentioned after we were done with the interview: She said that Cory Huff of The Abundant Artist has a book called How to Sell Your Art Online, and that was instrumental in helping her get her art business off the ground. Betty includes a link on the Quick Links section of her website where you can buy that book.