Artist Connie Solera created the online set of classes called 21 Secrets many years ago. You may also know her by her studio name, DirtyFootprintsStudio. You'd think that creating and managing 2 seasons of 21 Secrets per year for many years would keep her very busy. But no, Connie does so much more. She teaches at wonderful art retreats a few times a year in Mexico, and next year she'll also be in Costa Rica. She also has an online course called "Painting the Feminine" and has done year-long mentorship programs. In this episode we hear how she got started and how she does it all.
Listen here or download from iTunes, Spotify, Google Play Music, CastBox, or Stitcher.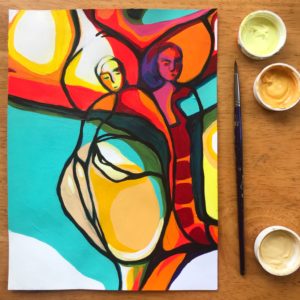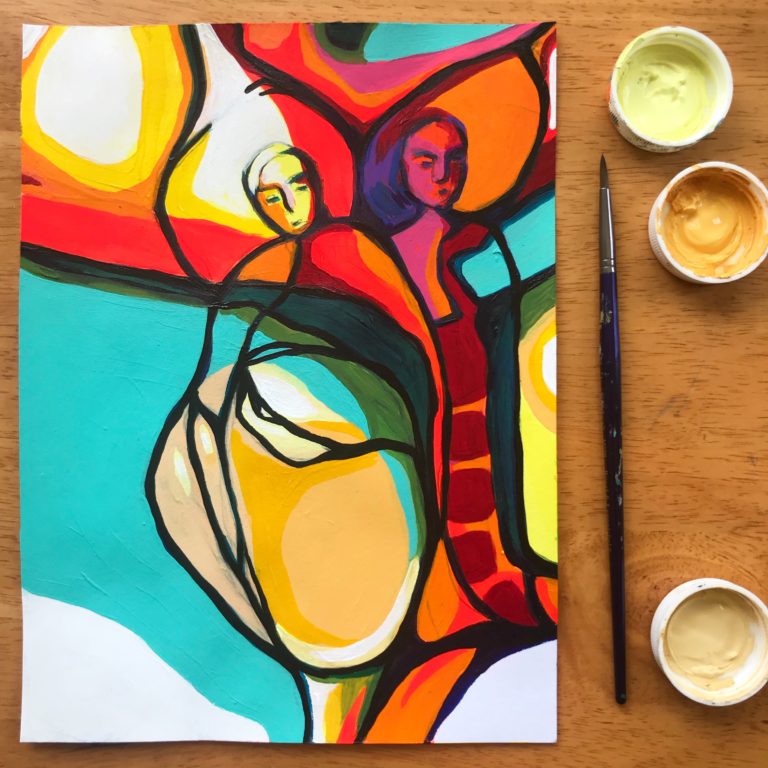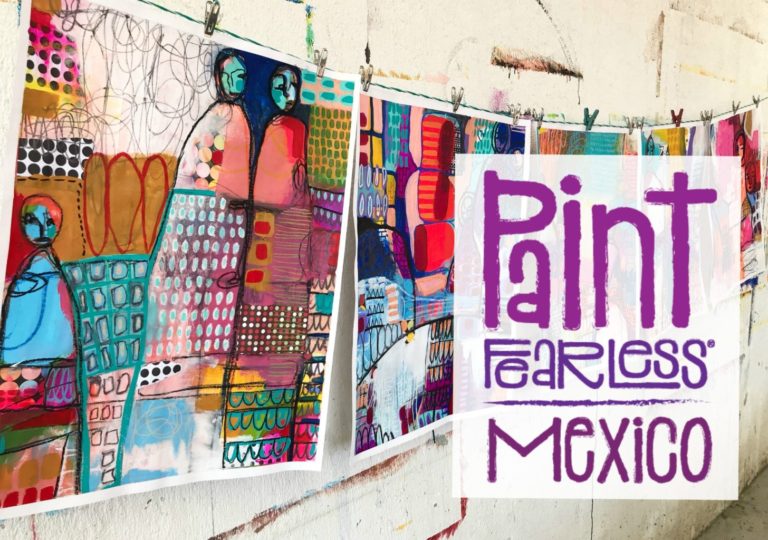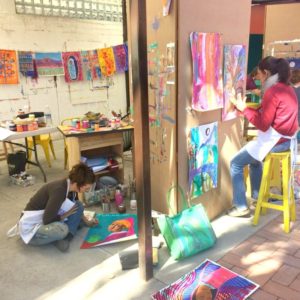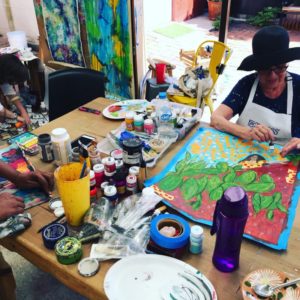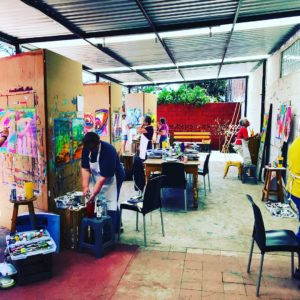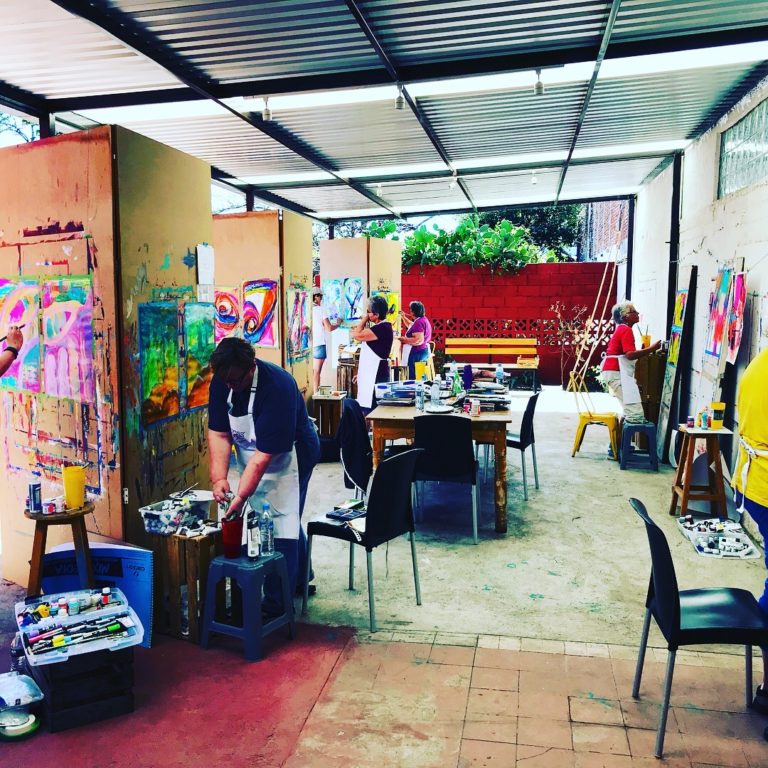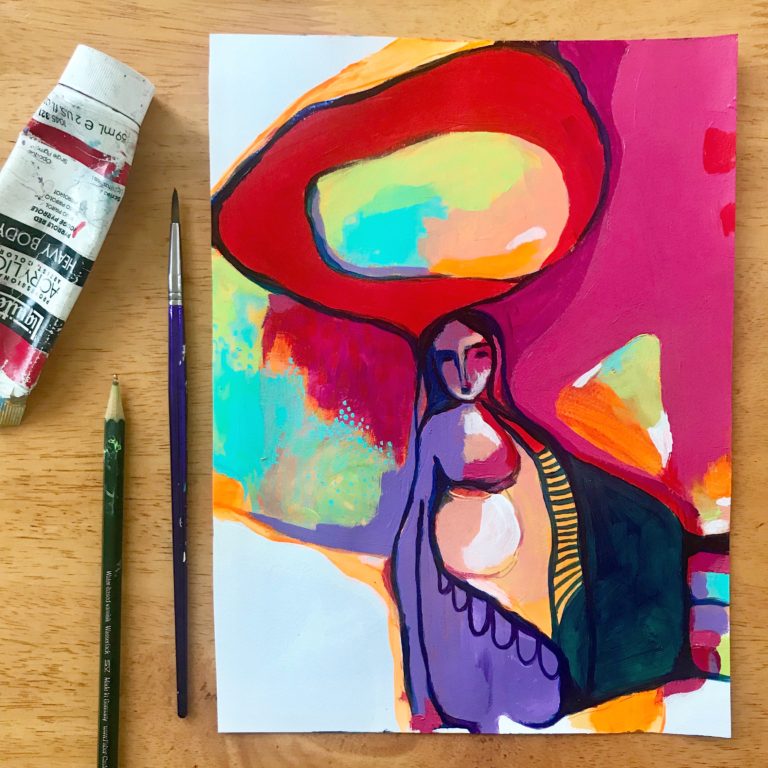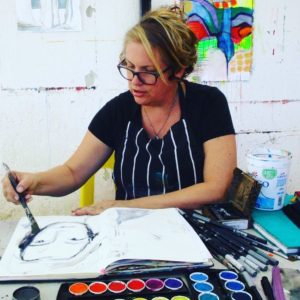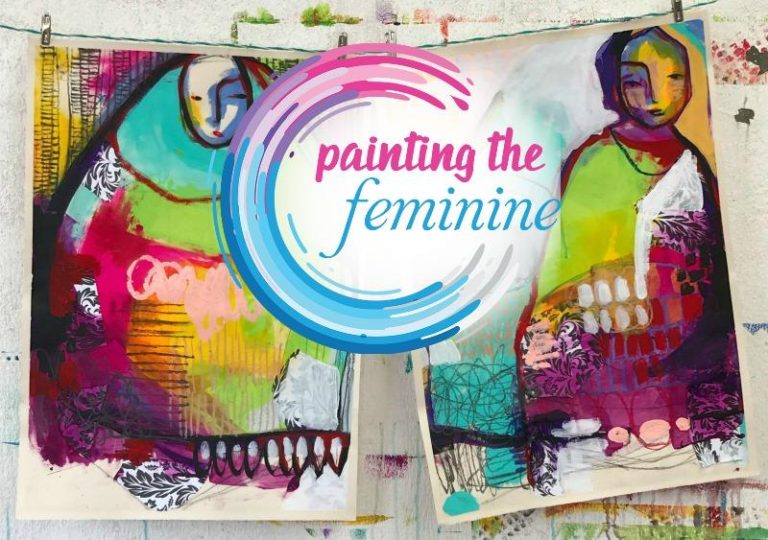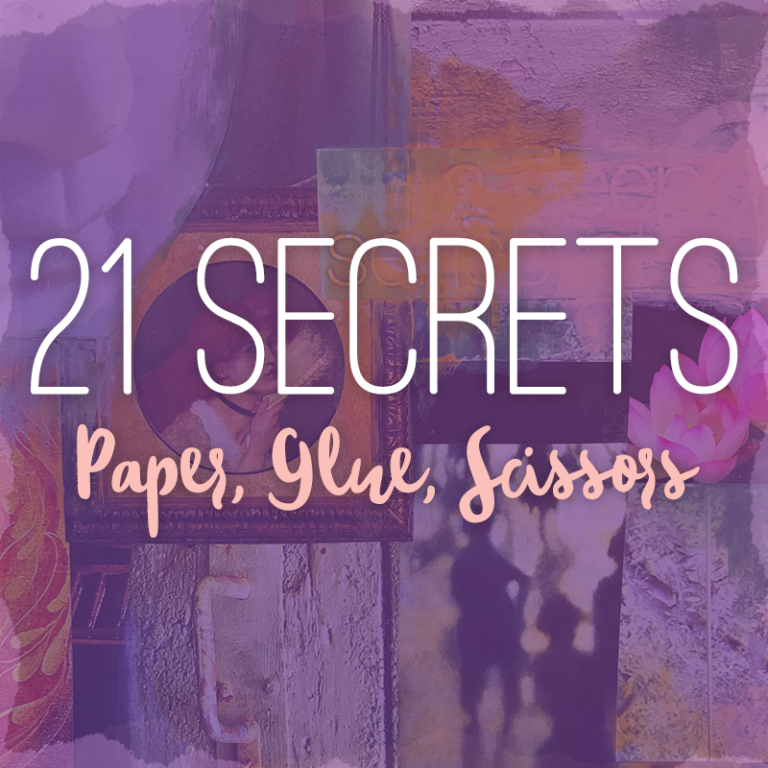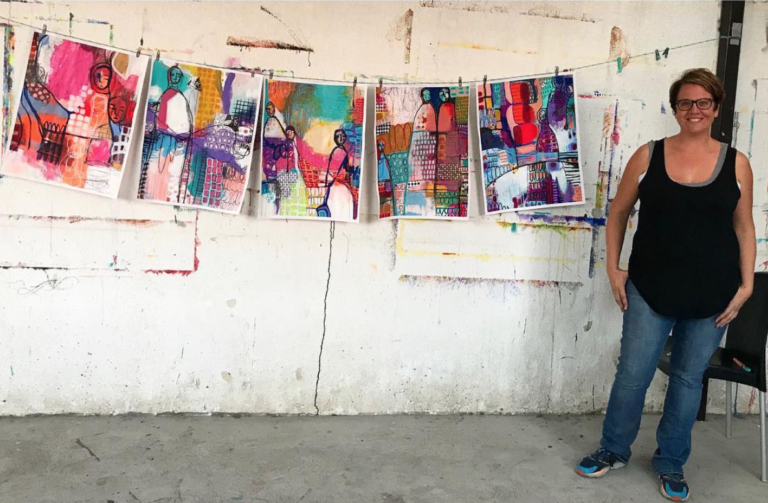 Here are some of the things we discussed in this episode (click on the names to follow the links):
Connie's website is called Dirty Footprints Studio.
You can also find her on Facebook and Instagram.
The Fall, 2018 version of 21 Secrets is available October 29, 2018 and is called Paper, Glue, Scissors. You can see what the latest 21 Secrets are here.
Go here to find out about Connie's Fearless Painting Retreats in Mexico. After the first of 2019, she will be posting the Fall, 2019 retreats on her website. 
Connie's Painting the Feminine online class will go on sale March 20, 2019 and will begin April 15, 2019.
Here are a few of the free resources we talked about that are available on her website:
The Creative Circles Guidebook which talks about how to start your own retreat.
Connie attended the Cleveland Institute of Art and Cleveland State University for their art program.
Connie taught at the Cleveland Museum of Art. That is not to be missed when visiting Cleveland.
Here are some great takeaways from this episode:
When thinking about going to art school after high school, consider going to a college that offers a wide range of classes so you can learn about more than just art.
As an artist, you have to listen to your inner voice and don't just do what you think people expect you to do.
If people ask if you teach, and you think it's something you'd like to do, then just say "yes" and start a class at your own home or a shop, or wherever you can find a space.
Trust your process; if it doesn't feel right, don't do it.
Use how Connie worked her blog years ago to utilize social media today: comment on other people's posts; follow them; create daily content; and create and share videos.
Don't wait until you have a template as a sample to try something new. Connie created an online course before she had even taken one, because she felt that she could reach so many people that way.
If you want to learn something, don't be afraid to reach out to other artists and ask them what they do. Connie did this when she reached out to 30 artists and interviewed them. This became her Art Journal Love Letters.
Sometimes you need to just put something on your calendar and then figure out the details later.
Don't look at a fail as a fail. Look at it as an opportunity to try something else.
Find your relationship with risk.
When you want to do something that's new and risky, think about what's the best thing that can happen if you do it, and the worst thing that can happen if you do it. Then you'll probably realize that the worst thing wouldn't be so bad.
If you want advice on whether you should do something, don't bring it to the masses. Only talk with the people that you can trust and are further on than you.
As artists, we are choosing to put creativity rather than destruction or hate out there.
This is a direct quote from Connie: "Creativity has an importance and a validity and needs to be in our world."
I hope you enjoy my conversation with Connie Solera as much as I did!