Amanda Hilburn is a Florida artist who creates paintings using palette knife techniques, and she demonstrates her methods on Facebook and YouTube. She has also created an artist community, where people can learn, share, and encourage each other with their art. She explains how this community works, and what's in store for her newest business community for artists.
Listen here or use a podcast app, such as Apple Podcasts, Castbox, Spotify, or Stitcher.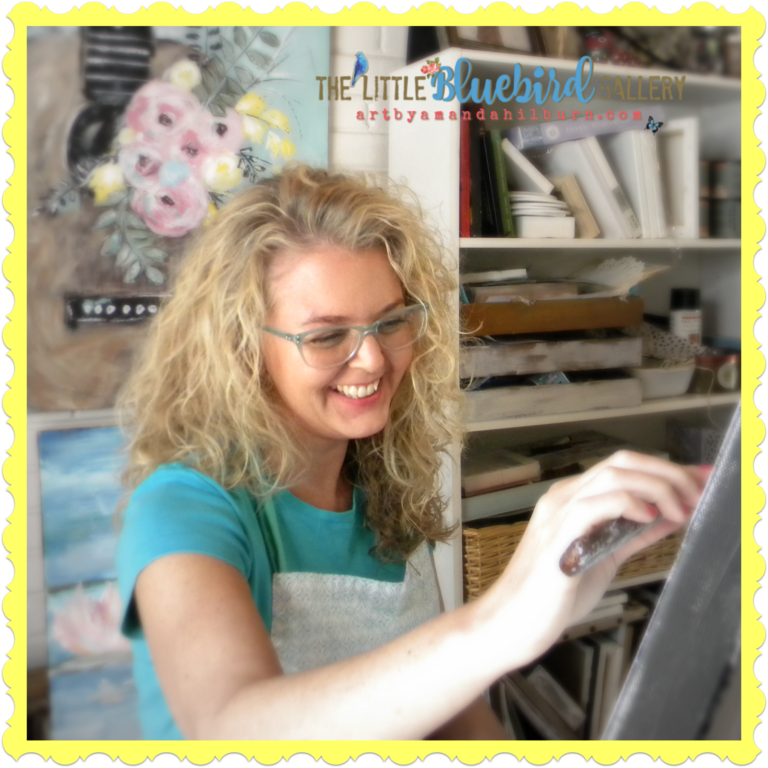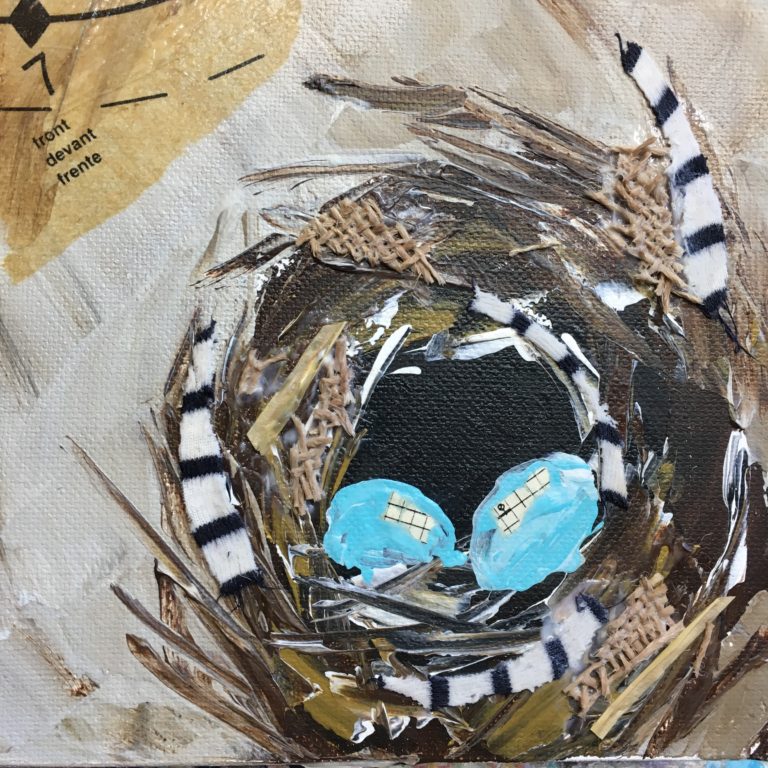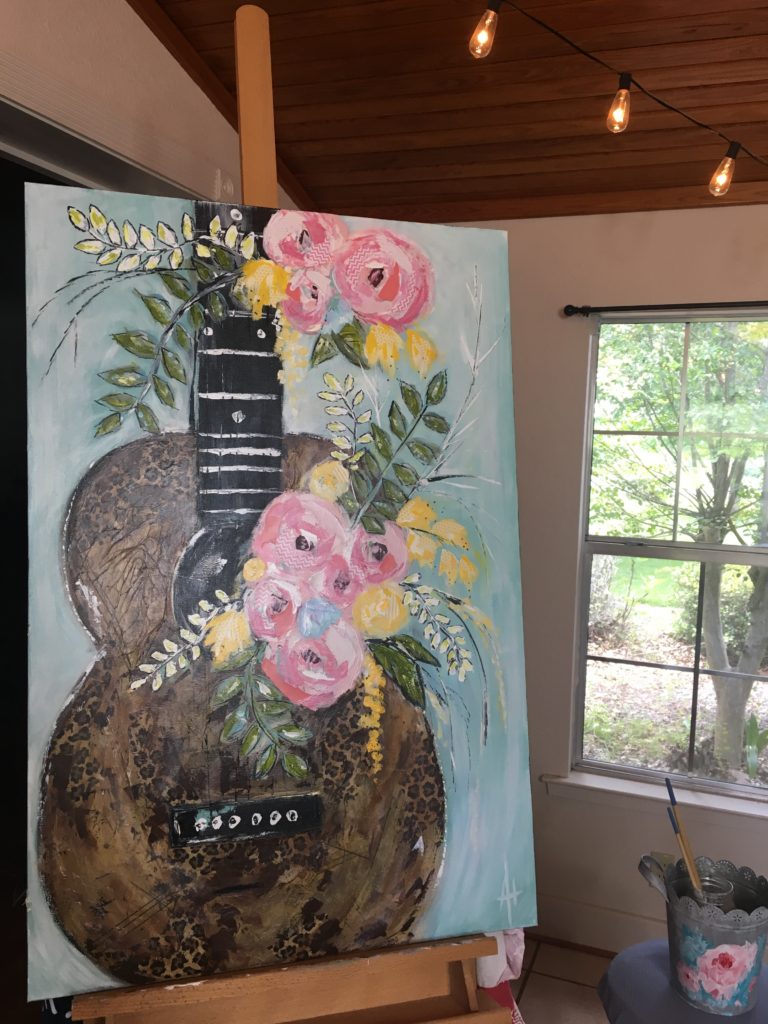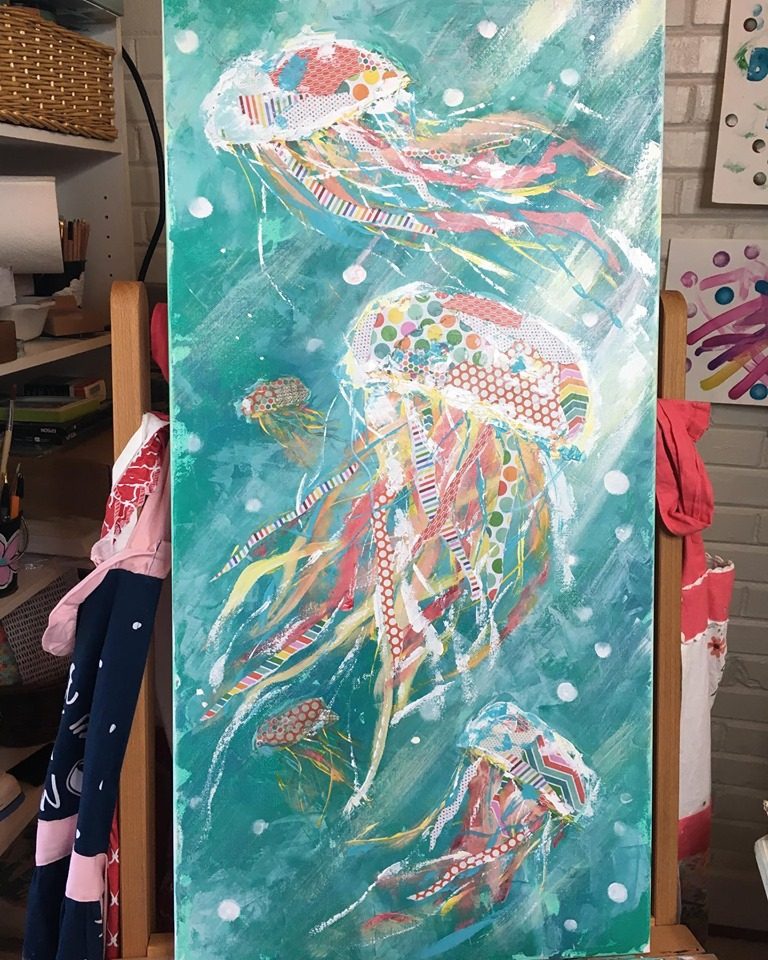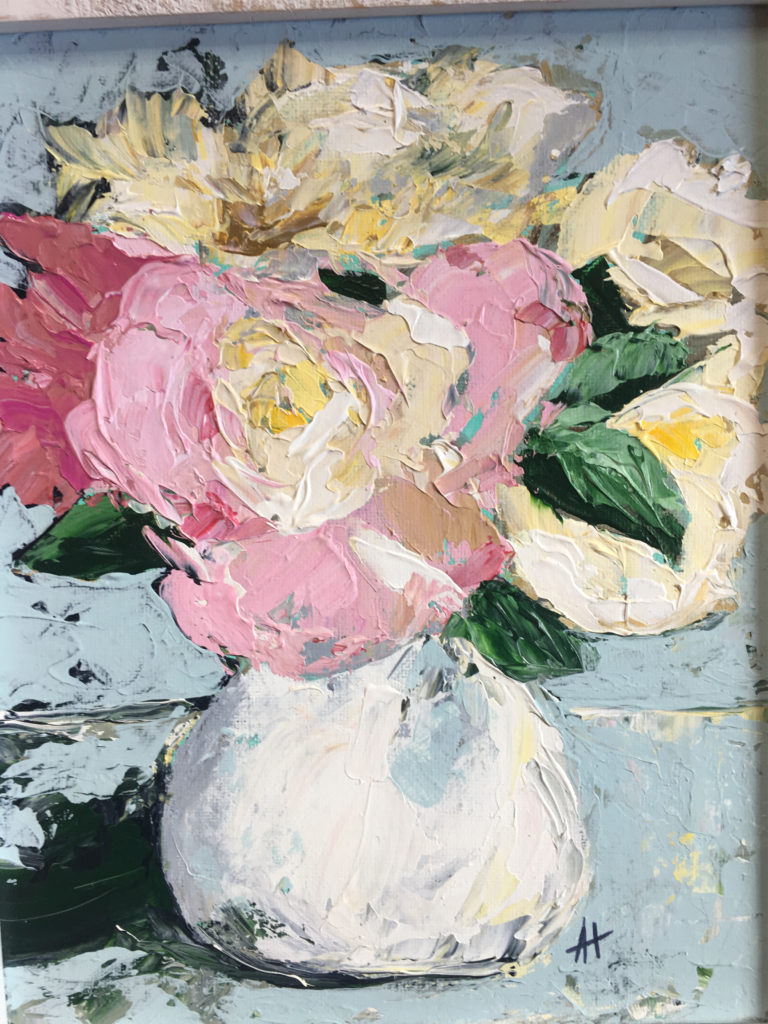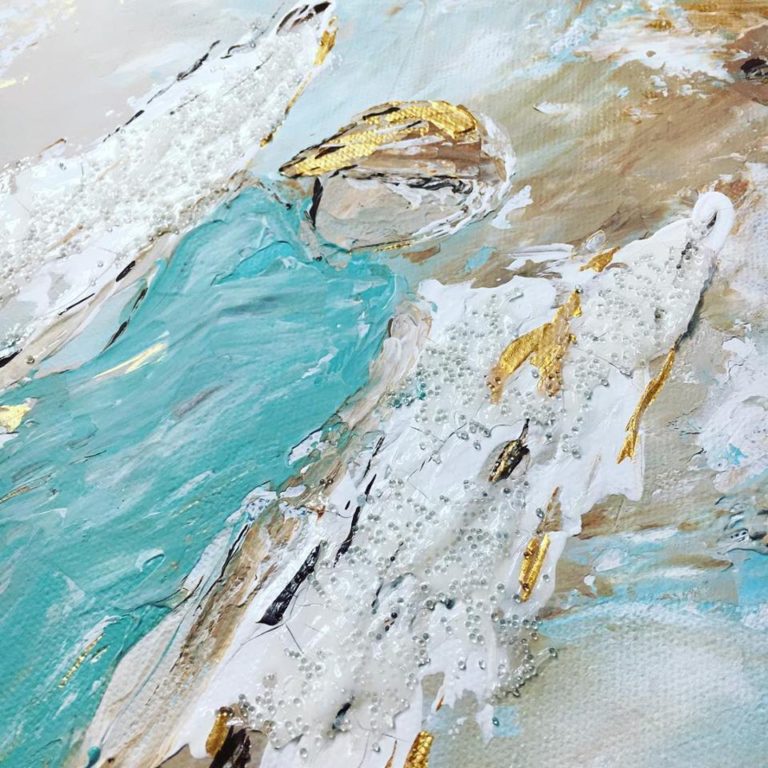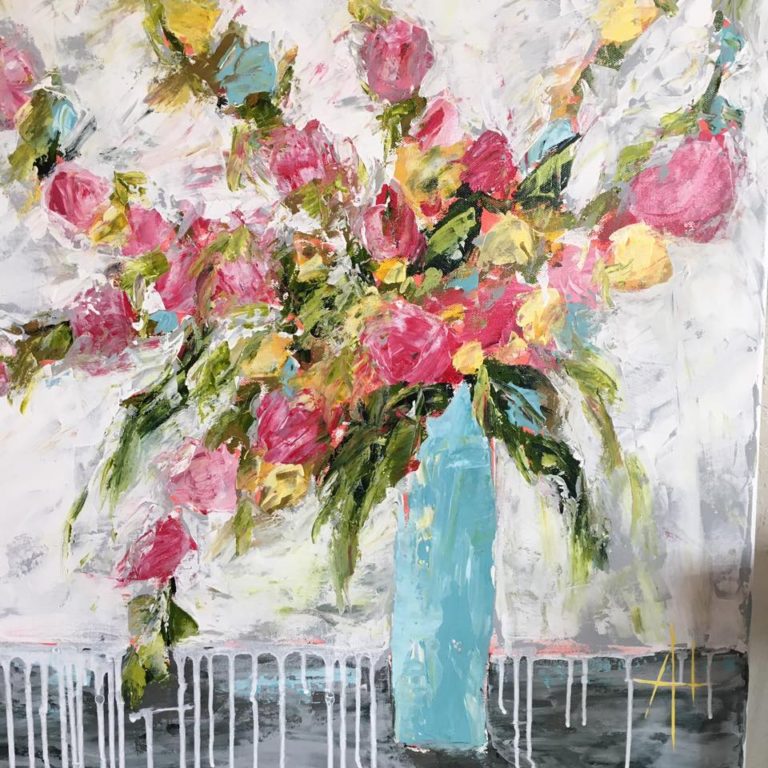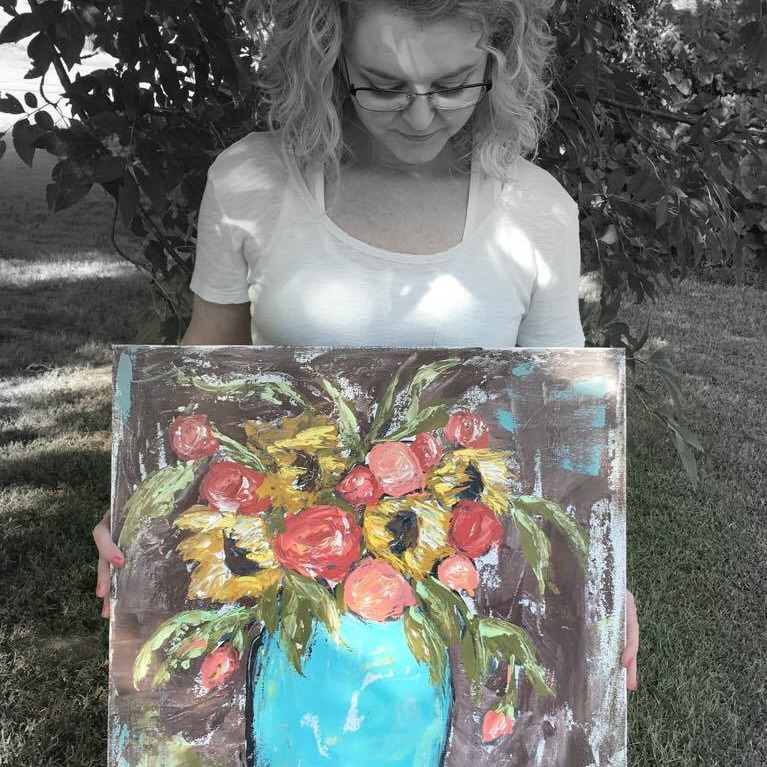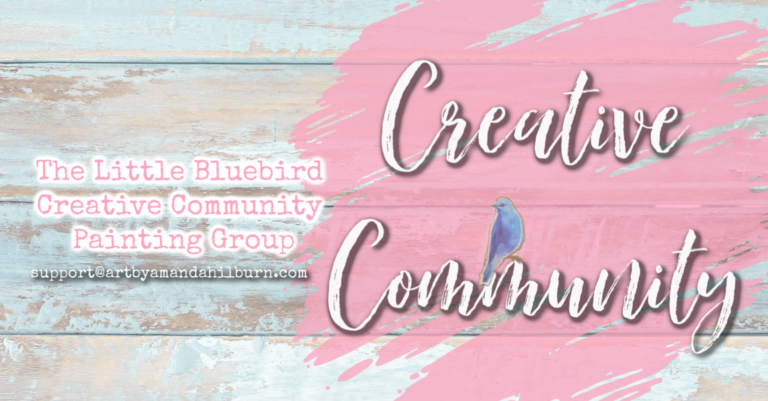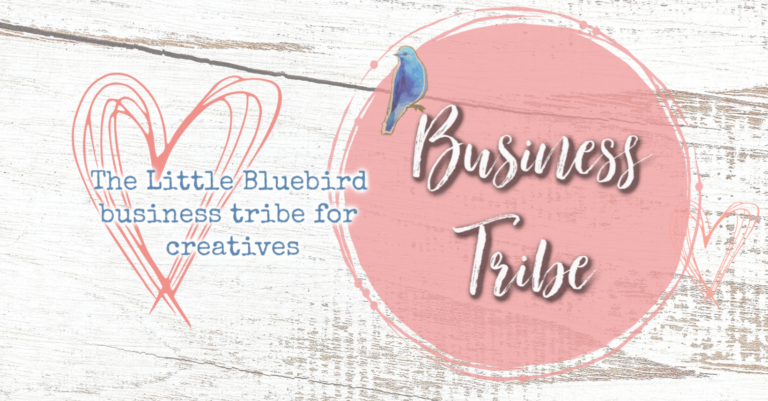 Amanda's website is artbyamandahilburn.com
You can find her Creative Community on her website under classes here, and her Business Tribe here.
You can find her on Instagram @thelittlebluebirdgallery
You can find her on Facebook at The Little Bluebird Gallery.
She can also be found on Pinterest.
Here are some great takeaways from our conversation:
This first tip is a basic art hint, but I wanted to include it here. Sometimes it's these little tips that can make life so easier when you're making art. So here it is:
In her collage work, she's found that the liquid matte medium doesn't smear ink on copies like gel medium does.
When starting an art business, just do a little bit at a time. You don't need to try to have all aspects of a business on your website at the beginning.
As you add more offerings to your business, think about which things you can hire others to do for you so that you can focus on the things in your business that you are best at.
A lot of places are moving toward online membership groups, where you pay a monthly fee to receive content. Amanda has two online communities, and the members use a password to get to a private section of their website to see the content. They also have a private Facebook group where they can interact.
Online communities are great because the members encourage one another and they all become friends.
The monthly fee allows the member to have access to all the content, both past and future content. For past content, they can view the videos on her site, and for future content, they will receive an email with a link so they can download the videos or view them from her site.
She drives traffic to her business Facebook page by making a lot of live videos of her creating a painting. She gets a bigger audience when she's actually painting and talking over it rather than just talking.
She does these live videos weekly, because when people engage with that video, they are more likely to see her future announcements on that Facebook page.
She is also active on Pinterest, and she pins her twice weekly blog posts and her Youtube videos to Pinterest.
Make sure everything you do with social media is sincere, and not just done to boost traffic.
Amanda also does YouTube Live videos, which also have an interactive component like the Facebook live videos do.
Her YouTube video might just be a small portion of a painting video, and she will tell her YouTube audience to join her online community if they want to see the whole video.
Amanda uses Clickup project management software to keep track of everything she and her team does for her business.
She offers a free tutorial video so that people can see what she's like and consider joining her community.