Jo Packham is the creator and editor of Where Women Create magazine. She now has four magazine titles, and just over a year ago she switched to a new publisher. She's always been an advocate for women and the arts, and she's continued that with her new partnership with Women's Leadership Live.  In addition to her magazine work, she is hugely involved in her community of Ogden, Utah. She recently opened up an event space there called Urban Studio, which people can use for parties and classes.
Listen here or use a podcast app, such as Apple Podcasts, Castbox, Spotify, or Stitcher.
Where Women Create Work was awarded by Samir Husni – Mr. Magazine and the MPA for winning the 
Hottest Launched Magazine in 2018 – WHERE WOMEN CREATE WORK.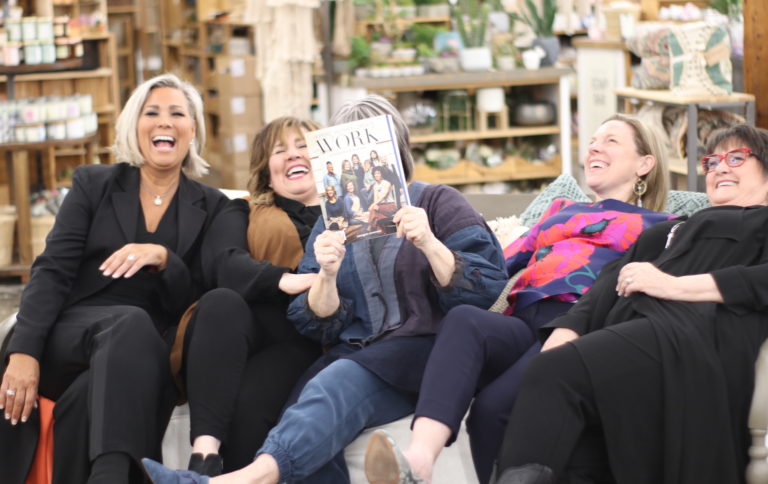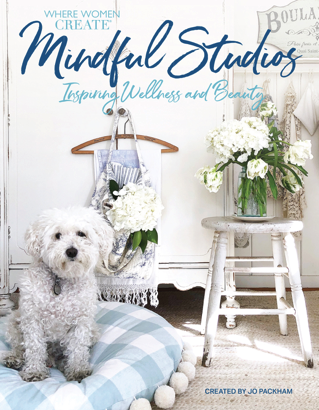 You can find information about all of Jo Packham's magazines at wherewomencreate.com.
If you'd like to submit your artwork, studio, or business to any of Jo's magazines, please see her submission guidelines. Remember that if she doesn't respond right away, be persistent and email her again.
You can also find her on Instagram: @jo_packham, @wherewomencreate, @wherewomencreatework
She's also on Facebook and LinkedIn.
Jo will be working with Women's Leadership Live next year when they go on tour to celebrate International Women's Day. That day is March 8, but they'll be starting the last week of February and will be touring for about six weeks. You can visit Jo's website or the WLL website for the dates and locations of their tour.
If you're in Ogden, Utah, you can visit Jo's Urban Studio to see if you'd like to use the space for a party or event.
Here are some great takeaways from our conversation:
More than once, Jo Packham has contacted someone to have a meeting and see if there was some way they could work together. That's how she first created a magazine with Stampington. Don't be afraid to reach out to people who you think would make a great collaborator.
When working with collaborators, listen to the suggestions that they have related to their expertise. They know their specialty areas and what has worked for them.
If you'd like to be sure that a new project you'd like to do is something people would like, then take a poll of your readers, or listeners, or students, and ask them exactly what kind of content they would like from you.
Jo has found that the artists she profiles like to take their own photos. She doesn't need to hire professional photographers anymore. Recognize that artists today are excellent photo stylists and trust that they will provide you excellent photos for your collaboration.
Jo has recognized that women business owners have many valuable things to offer, even if they are a very small business. Don't limit yourself to only working with large companies because there are many niche business owners who are experts and very business savvy in their own right.
If you make a major change to your business, like Jo did when she moved from Stampington publishing her magazines to Disticor, make visual changes too so that your customers, readers, or students will know that your company has changed.
When naming your company, be sure to search names online, in your state, and globally to make sure no one else is already using the name.
If you want to try something new and very different than what you've done before, test it out for a short time period and see what your customers' response is. That's what Jo did when she created the combined Where Women Create Work magazine issue in partnership with Women's Leadership Live. And by the way, that issue that she talks about here is on newsstands right now.
Since questioning her readers, Jo has learned that they want hard core information, but not in a 20-page article. People today want actionable business tips explained in a concise manner. Keep that in mind with blog posts and articles, that people today want powerful but shorter stories.
Jo has 4 magazines, and recognizes that people will search for her website using any of the 4 magazine names. What she's done is, no matter what name you type in, they will all go to the same website. You can do that too, for example, the names of your different retreats, or the name of your book. You can set it up where they all go back to your one website.