Artist Mary Beth Shaw creates abstract and collage art from the St. Louis, Missouri area. She also teaches all over the United States her art techniques, often using the stencils that she designs. You may know her from her very successful stencil business called Stencil Girl Products. Not only does she manufacture thousands of stencils designed by her and many other artists, but she also offers online classes and has created a community of stencil enthusiasts.
Listen here or use a podcast app, such as Apple Podcasts, Castbox, Spotify, or Stitcher.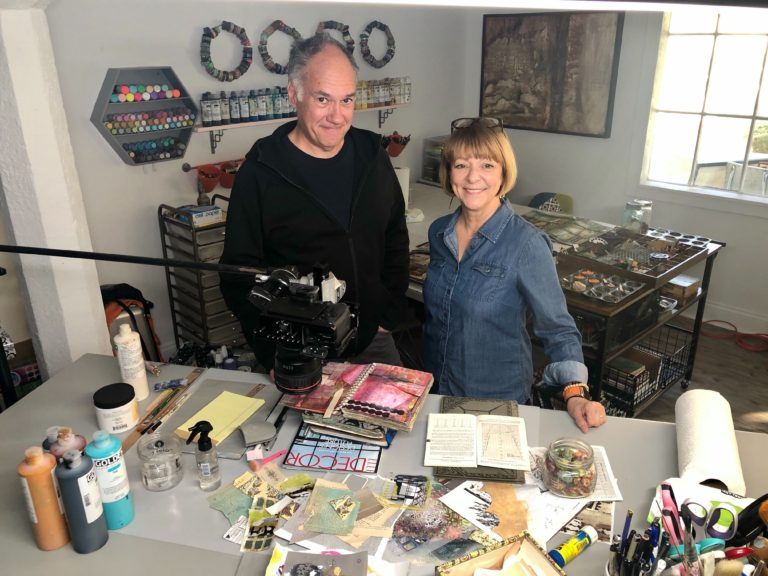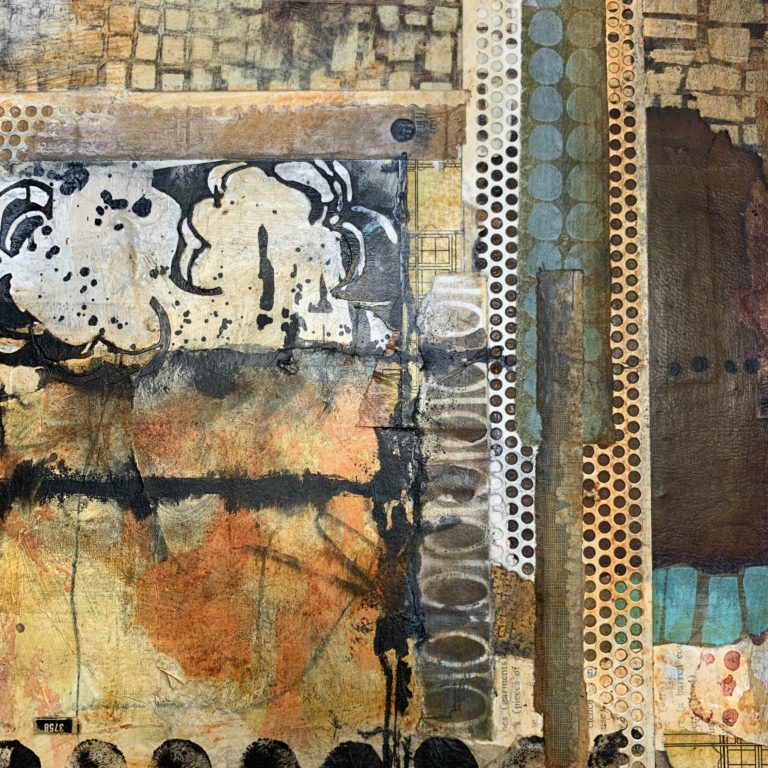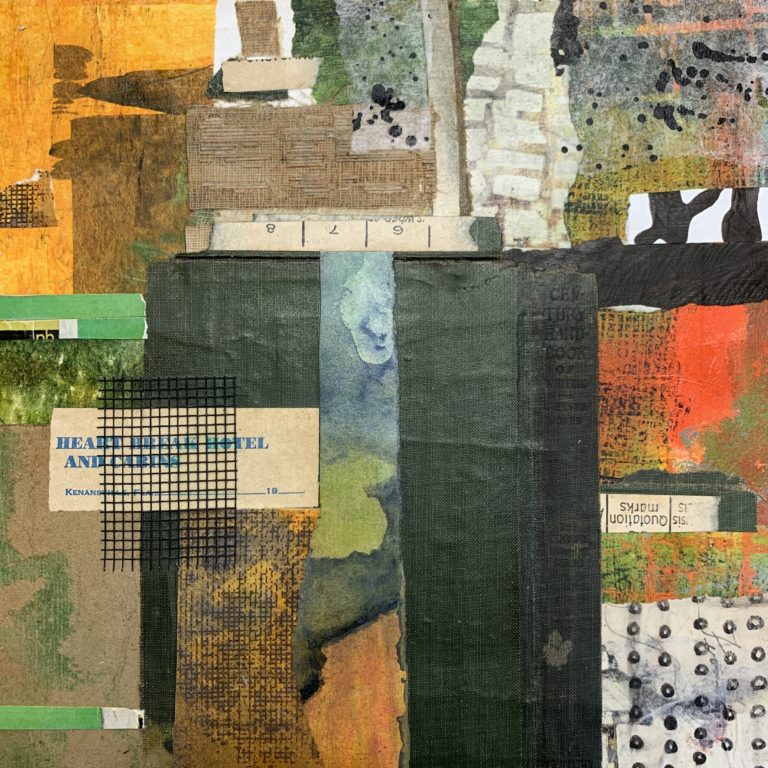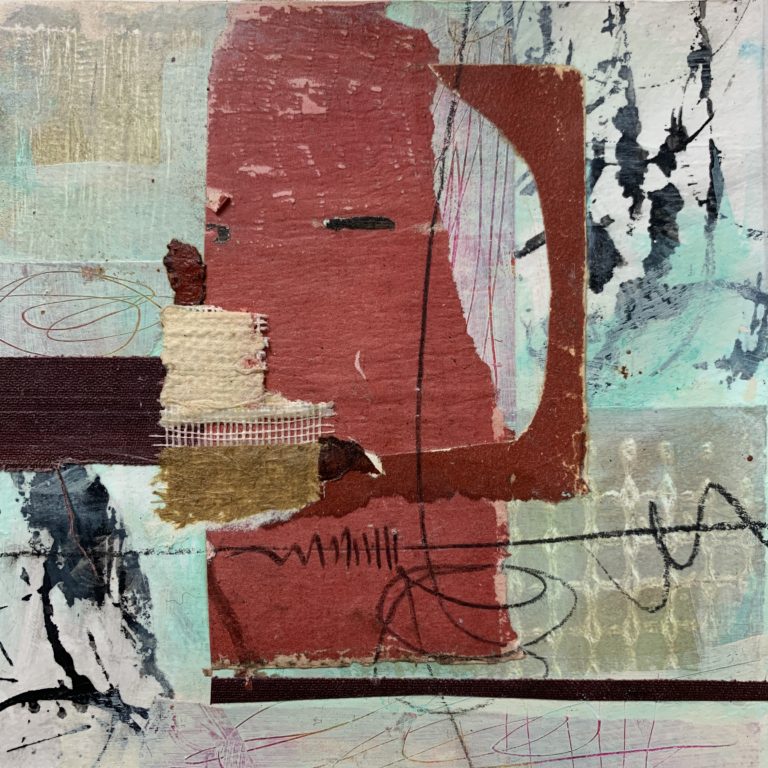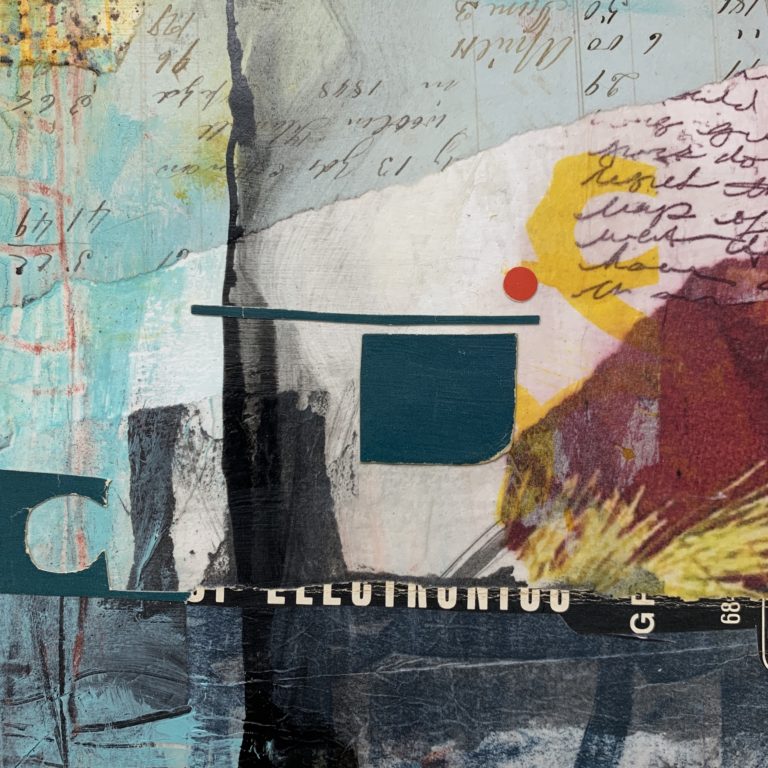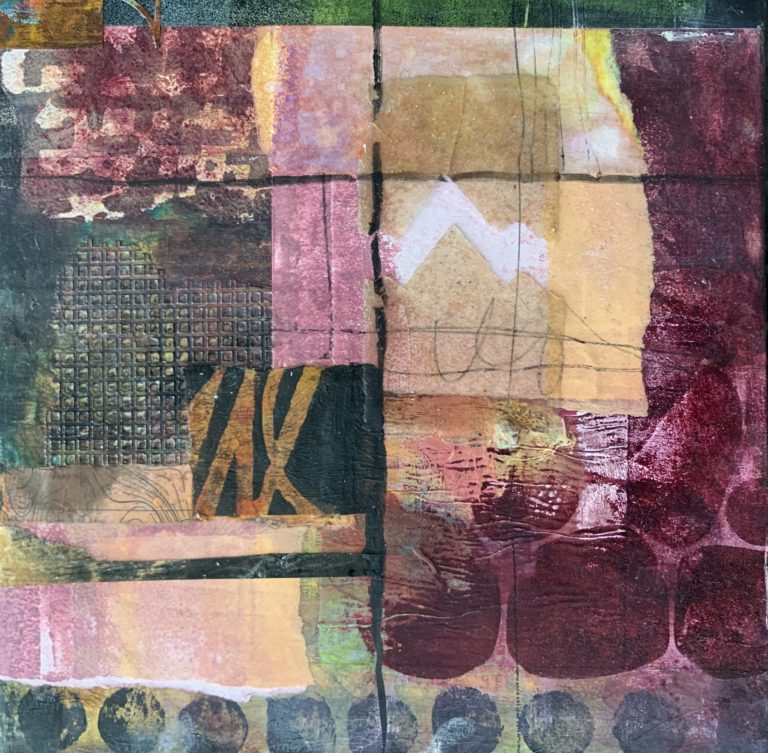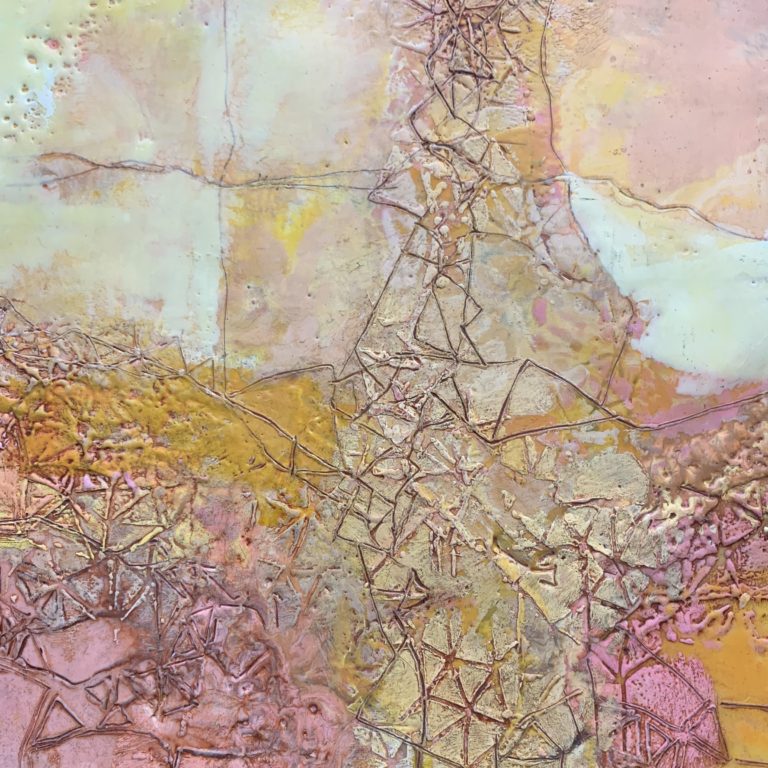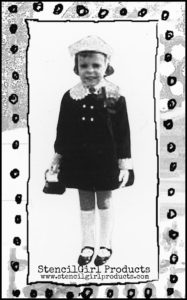 Here are some great takeaways from our conversation:
If you're looking for a way to put creativity into your life, see if there are any classes in your area that you can take. Mary Beth took one that she thought was a crafting class, but it turned out to be a study about a creativity book called The Artist's Way by Julia Cameron. That helped her to get started making collages. She later took classes from a local artist named Ann Baldwin.
Try to make your art different than what else is out there. When it became popular to use words on collages, Mary Beth went edgier with the words and phrases that she used.
When Mary Beth started applying to outdoor shows, she didn't start with the smaller local shows. She applied to the bigger name shows, and because her artwork was so different, she got in. Don't limit yourself to only what you think you should do; go beyond that and try something bold.
The outdoor art show circuit can become like a family situation. You travel from show to show with the same artists, and you get ideas from one another. It's hard work but you can make many lasting friends.
Large art retreats sometimes have vendor nights where you can buy a table space to sell your art or supplies. This can be a very lucrative option, whether you are teaching there or not.
When Mary Beth did her first vendor night where she sold her first stencils, she gave some of the instructors who were teaching at the art retreat stencils to use in their classes. By the time vendor night came around, everyone was looking to buy her stencils because they had already used them in the classes. She sold out that first year. Remember that people often want to try supplies first before they buy and give people the option to try the technique first.
The artists who design the stencils for Stencil Girl Products are adequately compensated and they maintain rights to their designs. This was important to Mary Beth when building her company.
Mary Beth offers online classes through her Stencil Girl Products website. If you're selling a tool or supply, it's a great idea to create classes that show how to use them.
Many artists, including Mary Beth, had blogs years ago and posted regularly. Some artists have kept these blogs linked to their websites, and they're a great archive of some fabulous stories. If you see an artist that has an old blog, take a look at their past content. 10-15 years ago, artists wrote great long blog posts that are a wealth of some really cool information.