Fort Lauderdale artist Heather Neiman creates mixed media paintings that incorporate layers and papers and sometimes 3D objects. She recently moved into a new studio space in a thriving artist area and participates in the local art walks where she asks attendees to paint and collaborate right on her canvases. She's preparing for an upcoming solo show that will also celebrate her birthday.
Listen here or use a podcast app, such as Apple Podcasts, Castbox, Spotify, or Stitcher.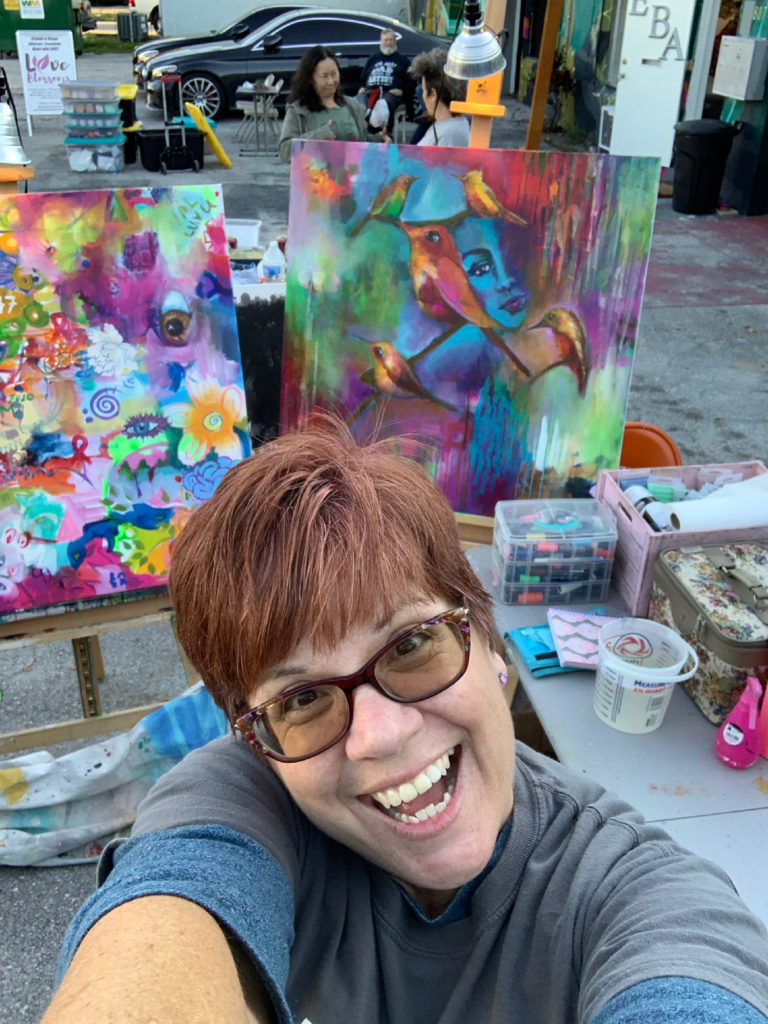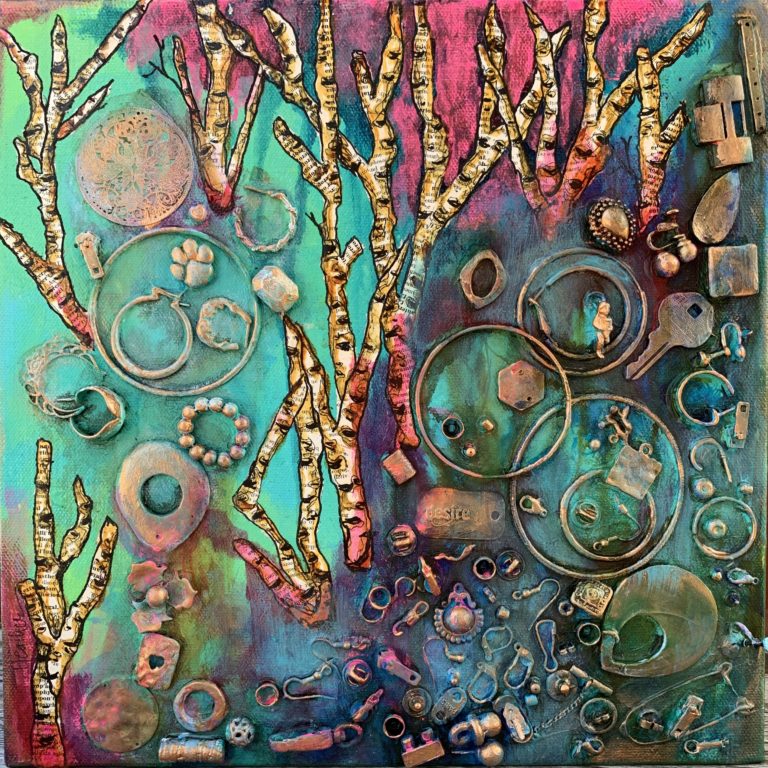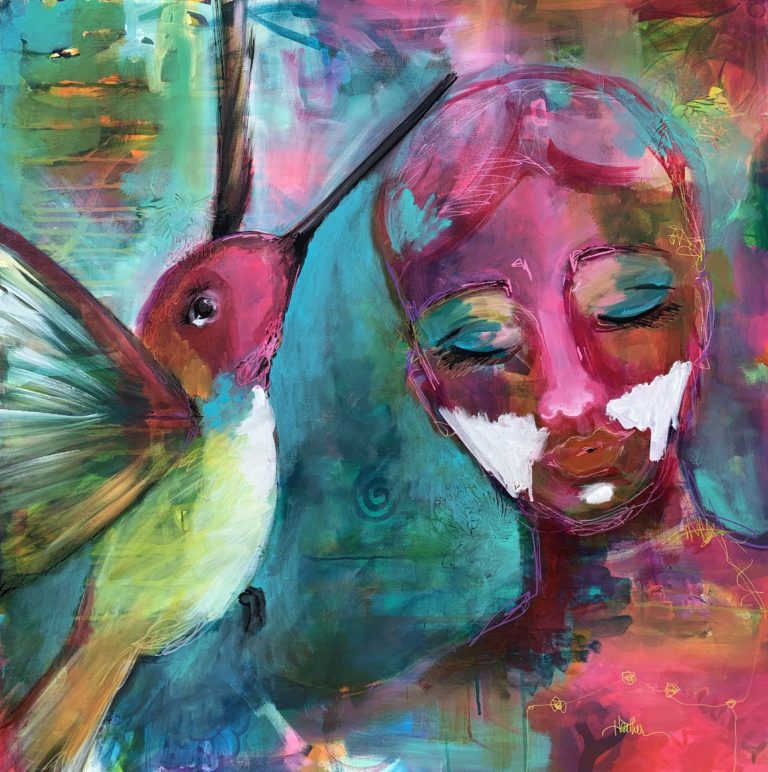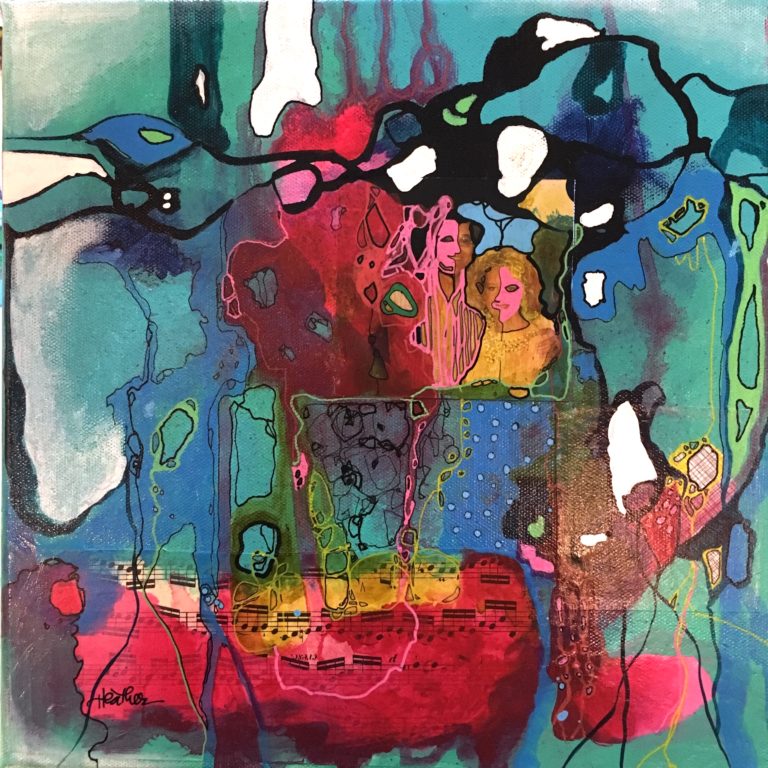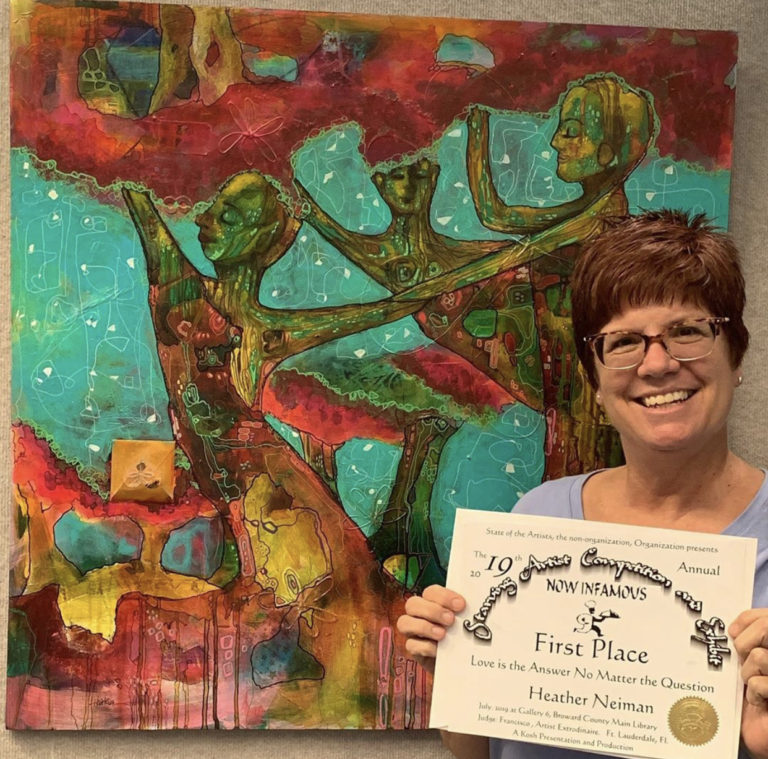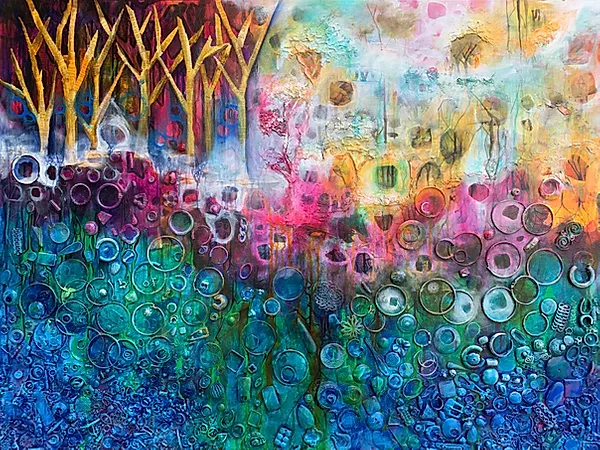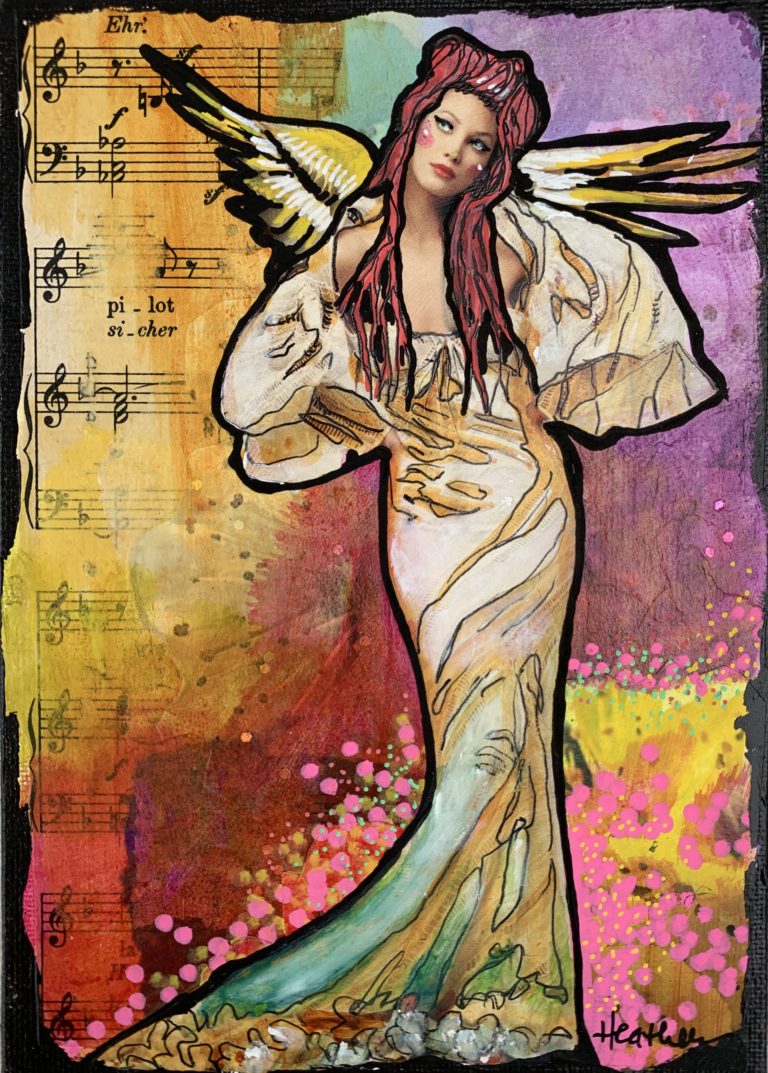 Heather's website is heatherneimanart.com.
You can also find her on Instagram.
Heather found her studio space through Zero Empty Spaces in Fort Lauderdale, Florida. Contact them if you'd like to know how their program works.
Heather was greatly inspired by the art of artist Tracy Verdugo. You can find information about her upcoming classes and her book at her website here.
There are a few art places in the Fort Lauderdale area that offer art walks. You can check them out here and see when they are doing their art walks again:
Here are some great takeaways from our conversation:
Heather takes photos of her paintings at all stages. At the end, then she has documentation of how the painting was made and how the story has developed.
Heather invites others to add to her paintings. This is often done during art walks when people are visiting her studio. This allows her painting to evolve and tell a new story.
When Heather includes papers on her artwork, sometimes they are very meaningful, like a page from a dictionary that used to be her Mother's. Sometimes they can just be something that she's included because she thinks it's pretty. Don't be afraid to use any kind of paper if you're making mixed media art, because you may find that they add an energy from the original source.
Painting on top of an image or paper makes the paper your own and will contribute to the story of your painting.
Heather uses a matte medium when she's putting down papers and a gel medium if it's a little thicker paper like a magazine page.
When she adheres heavier things, like keys or broken jewelry, she uses a stronger glue like a tacky glue or gorilla glue.
Heather got her studio space through a group called Zero Empty Spaces. They work with landlords to convert empty storefronts into art studios. Look and see if your area has a program like this or maybe approach someone about using an empty space in your town.
You can make art on anything. Heather found torso forms on Amazon and got three of them to paint and make mixed media art on.
Heather finds art exhibit opportunities through local Calls to Artists. Search your town or county to see if they have organizations that regularly post Calls.
Remember that Calls to Artists usually have a fee. Keep that in mind when deciding which exhibits you'd like to apply to.
If you've heard of artwalks but never been, here's what they're all about. An area that has a lot of galleries will choose one night a month, like the first Saturday, or the third Friday, and all the galleries will stay open late so people can see them and walk through them. The artists will be present to answer questions and sell their art. There's usually food and drinks available, maybe some food trucks, and usually music. These are a fun night out, and it's a great way to meet other artists in your town.
Don't be afraid to approach galleries or other spaces about doing a solo show. It doesn't hurt to ask. They may love for you to come and bring a show to them because they don't know too many artists.
During this time in March, 2020 of self-quarantine, you may like to find some other podcasts about art. A few of the artists I've interviewed have their own podcasts. Here is a link to them:
Katrina Berg's The Candy Colored Studio podcast.
Creatives get Real with Roben-Marie Smith and Sandi Keene
Caylee Grey and The Get Messy Podcast
Mitch Bowler and The Pencil Kings Podcast