Artist Connie Solera was known for many years as the genius and creative force behind the 21 Secrets series of online art classes. She was also known as the owner of Dirty Footprints Studio. About a year ago, she rebranded herself as just conniesolera.com and she retired 21 Secrets after 10 years of success. She's continued with her Painting the Feminine online class, and recently was a guest teacher with the Get Messy Art group. Let's hear what she's doing now and how she's reaffirmed her love of painting as well as her desire for an artist community.
Listen here or download from iTunes, Spotify, Google Play Music, CastBox, or Stitcher.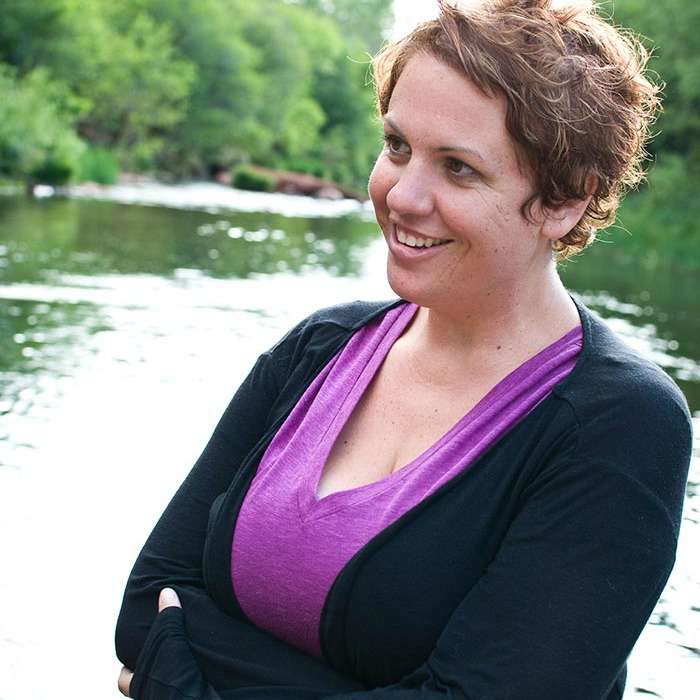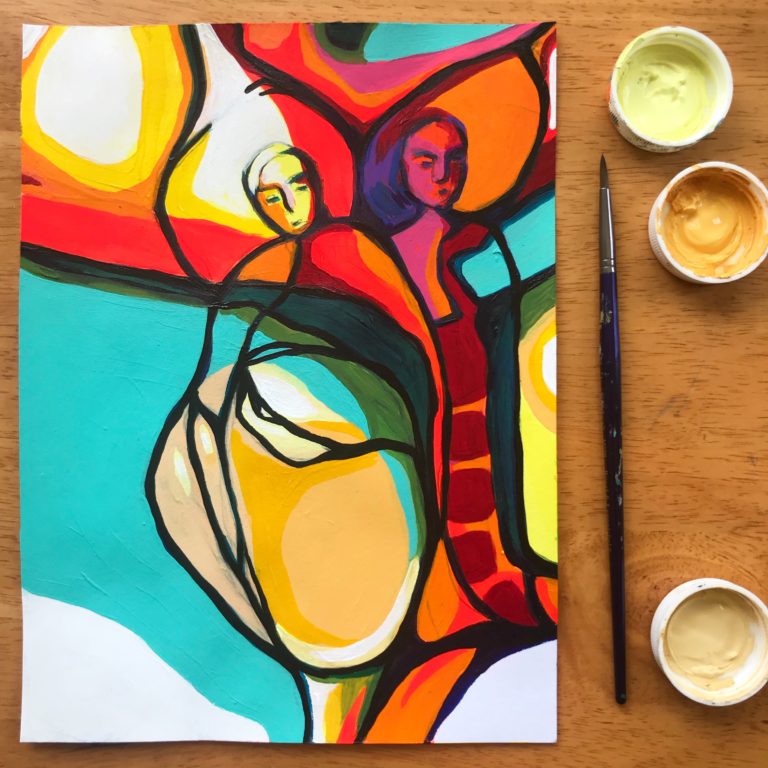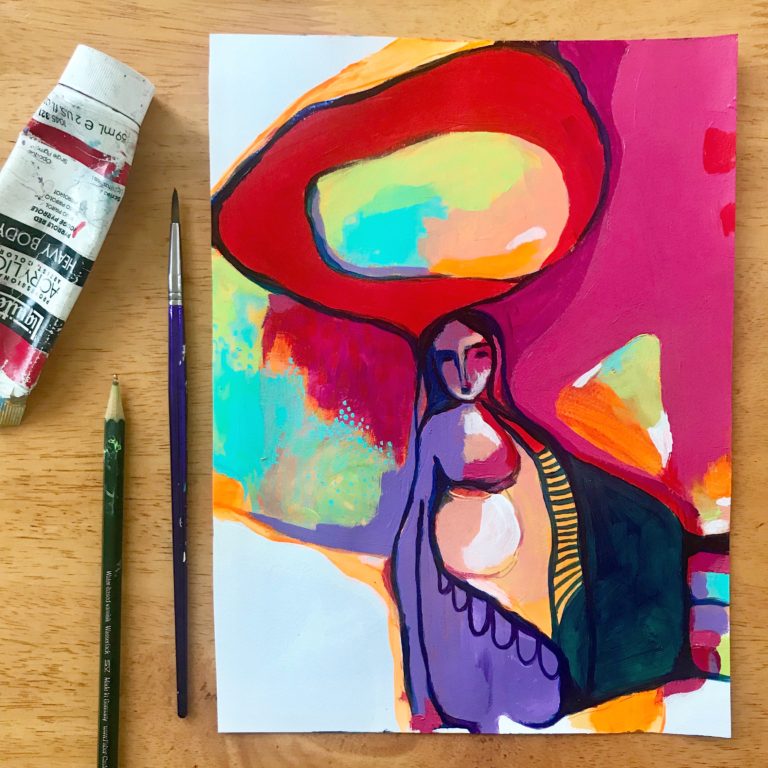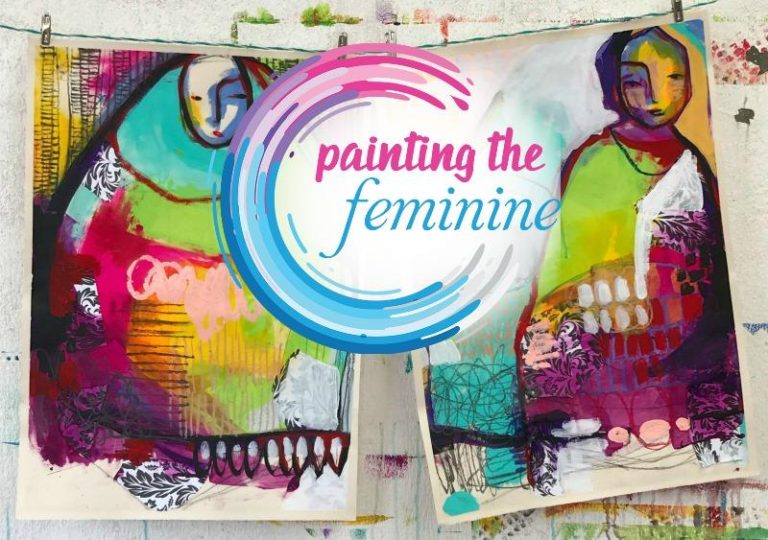 Here are some of the things we discussed in this episode (click on the names to follow the links):
Connie's website is called conniesolera.com.
You can also find her on Facebook and Instagram.
Connie's Painting the Feminine online class will start October 12, 2020 and registration will begin September 9. 
You can also hear a podcast episode with Connie Solera on Caylee Grey's Get Messy Podcast. You can find that on most podcast apps.
Connie is offering an online class called Deep Conversations through Jeanne Oliver's website. You can find it here.
In June, 2020, Connie will be offering a new online course called Night Visions. Visit her website to find this class.
Here are some great takeaways from our conversation:
Connie made some major changes to her business last year. One involved rebranding from Dirty Footprints Studio to just using her name Connie Solera. One reason she changed the name is because the word "dirty" caused some of her emails to end up in Of course, there were other reasons to change the name too. But keep this in mind when you're thinking of names for your business. Is there any way the name can be misconstrued? Is it hard to pronounce or spell so that it might be hard for people to remember it or find it? Is it a name you'd like to be known as for many years?
After 21 editions of Connie's 21 Secrets art classes, Connie was ready to end it. It may still have been very successful for her monetarily, but it wasn't fulfilling her spiritually any more. Realize that there are many reasons to offer a program and many reasons to stick with it. Analyze all of them and expand your definition of what a successful program means to you.
This is such an unsure time, and you've probably had to cancel some of your art business offerings. People understand, and you have to do what works for you. The reverse may be true too. Connie gave an example where she ended something just before the coronavirus hit, and made a big announcement about that. But then when this did happen, she decided to bring it back and offer it again. Don't be afraid to change your plans around. Everything is uncertain, and surprisingly, people are adapting to that uncertainty and the multitude of changes it causes. Do what's right for you and people will respond if it's right for them.
Connie talked about having a daily creative practice as your anchor during this uncertain time. It seems like weekly the rules change and we've got more demands, so I think it's helpful to have something solid like making a little art every day. It will be something you can count on and go back to when everything else is stressful.
When Connie did her Painting the Feminine online course, she did it as a Zoom meetup. She talked and painted so that everyone would have the experience of observing her painting, just like they would in a live retreat. Through Zoom and Facebook Live and other online platforms, you can replicate the live experience fairly closely.
Because the future is so uncertain, Connie's of the attitude, then just do what you like. Don't worry about rules and what you think you should do. It's such a changed time, you can really try anything. You can take this attitude to the art that you're creating or the business products that you're making.