Aartist Carrie Schmitt lives near Seattle, Washington. I first spoke with Carrie way back in August, 2018 in Episode #21. Two years later, and I'm talking to Carrie again. She's accomplished so much with her art business, and I was happy to hear what she's working on next. Carrie paints beautiful flowers on canvas, and she has put those designs on many items including home goods and clothing. For almost a year, she's been working on her second book, called The Story of Every Flower, which will be coming out in September of this year. When we all went into lockdown, she created an e-course called 30 Days of Creative Blessings, and she just launched a second one about painting called Floral Bouquet and Pattern Play.
Listen here or use a podcast app, such as Apple Podcasts, Castbox, Spotify, or Stitcher.
Carrie Schmitt in Rosie the Art Bus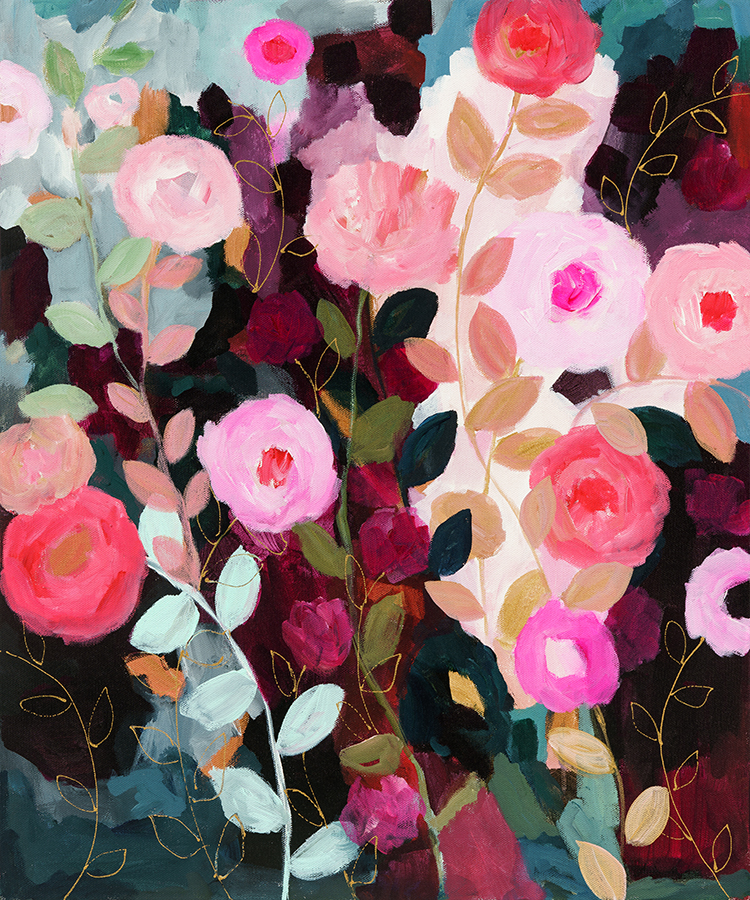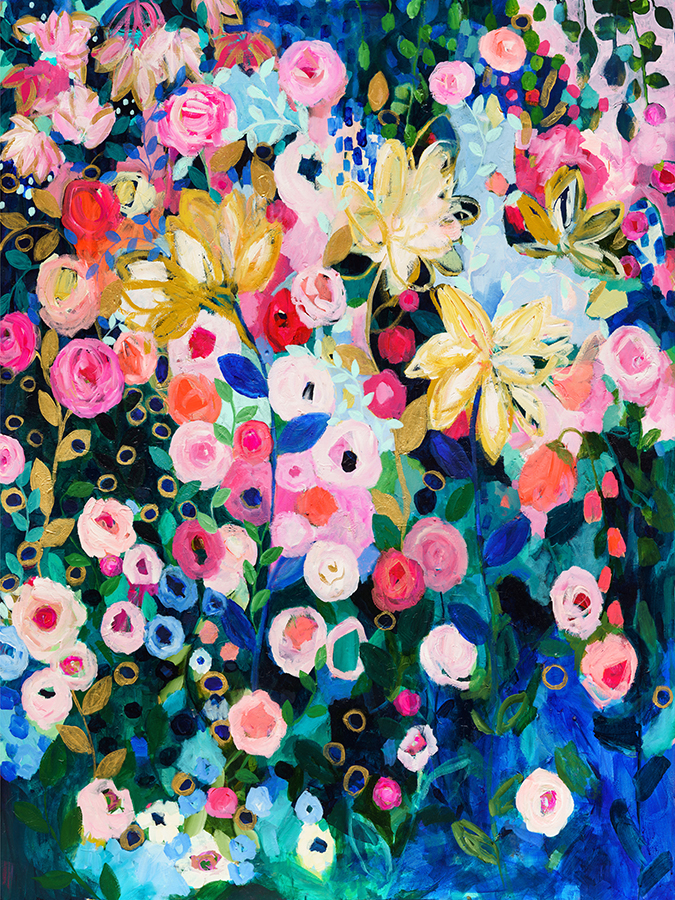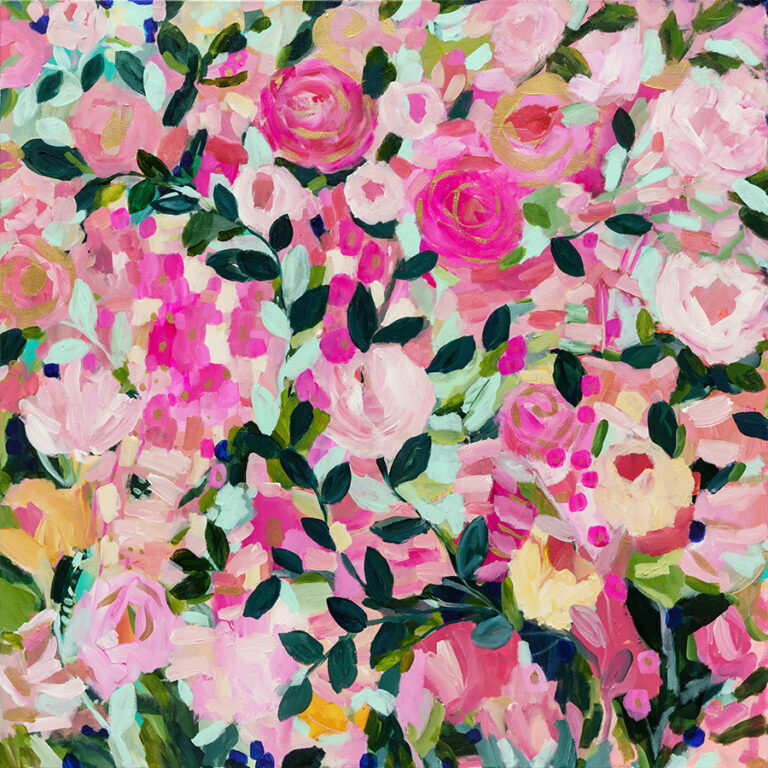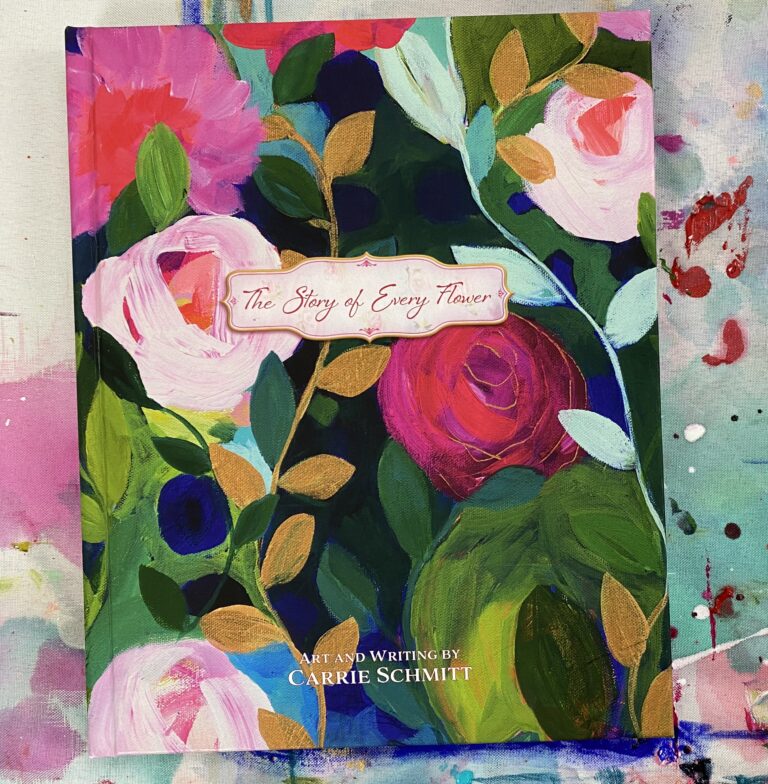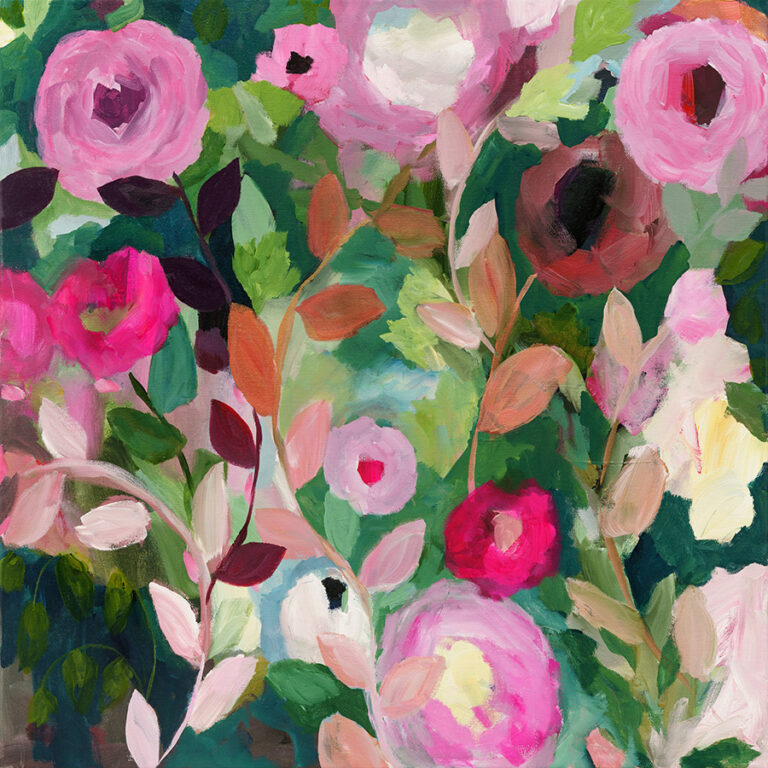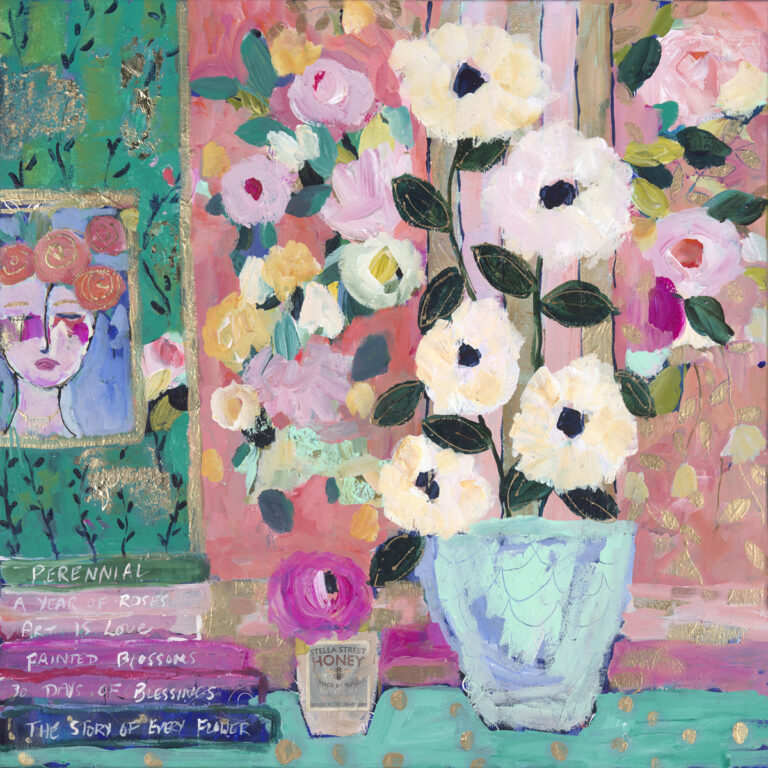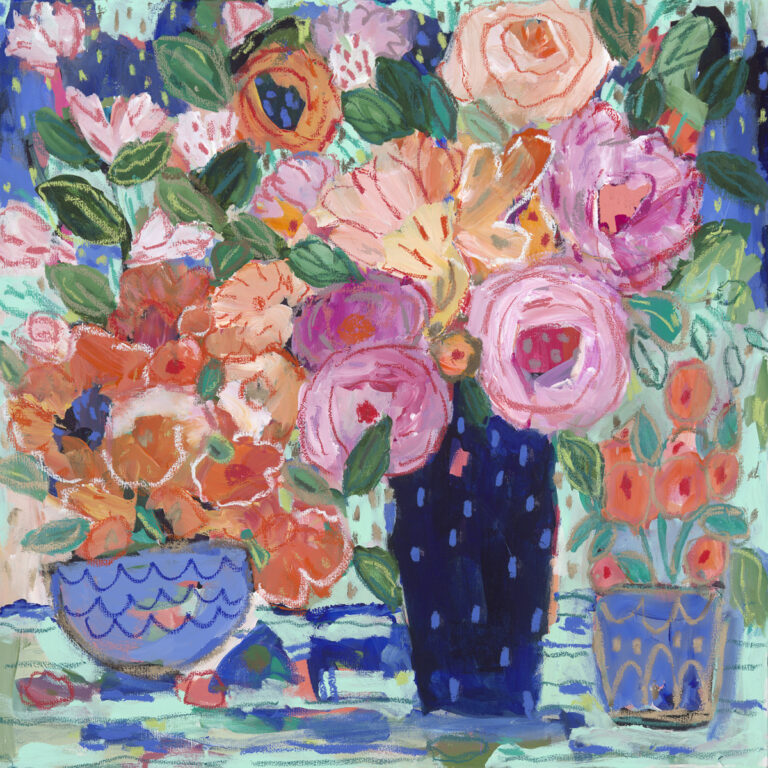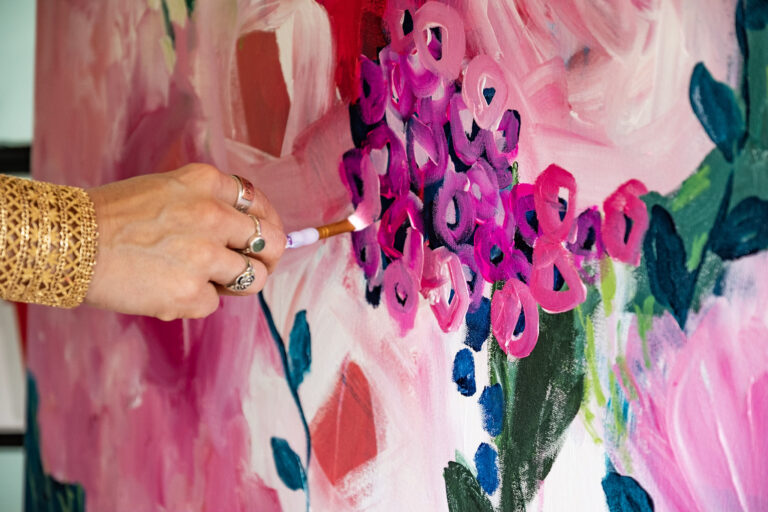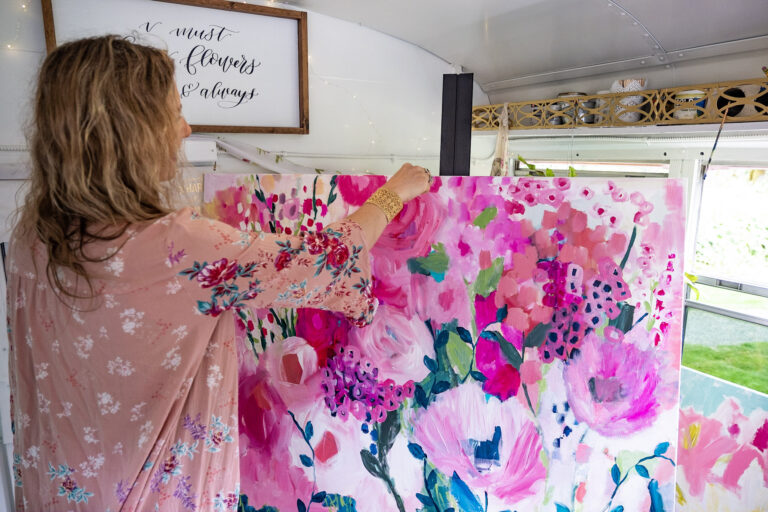 Here are some of the things we discussed on this episode (click on the names to follow the links):
Carrie's website: carrieschmittdesign.com
Carries's new book, The Story of Every Flower, is being self-published and will come out in September, 2020. If you would like to pre-order a copy, you can do that on her website here.
Carrie mentioned a Toolkit that she purchased to help her with self-publishing her book. You can find that here.
Her online classes can be found here.
Here are some great takeaways from our conversation.
Some artists have seen a stop in sales at the beginning of the lockdown, but then sales have gone up. Don't be afraid to try to sell right now.
Lower price point items are selling very well. People really want to support artists.
I've said this so often in my takeaways lately, and I will repeat it here: Now is the time to start online courses. People are in their homes and looking for fun things to do, whether it's an art class, or a class about well-being, or a class to learn a new skill.
Self-publishing is a great option if you're writing a book because you'll have complete control over your book's content, title, and format. Carrie found a toolkit online that told her all the steps involved with self-publishing. I'll include a link to that toolkit on the Show Notes for this episode.
Carrie created an online class called 30 Days of Creative Blessings. It didn't include art projects, but it turned out to be a perfect class for this time. Not all of your courses need to be straight art project classes. If you have a large group of followers, they will like it just because it comes from you.
Carrie dealt with some technical issues when she was creating her first online class. Keep in mind that during this time we're all trying new things, and we're having to use different technologies to get things done. Remember that we're all going through this, and it'll be such a sense of accomplishment when you figure it out and get it done.
Carrie believes that everybody is creative, they just need to decide if they are using their creativity to enhance it or diminish it.
Carrie tells her students, the easy part is the painting. That's just putting paint on a canvas. The mental part is the hard part, and that's what you need to get past. Remember that when you're trying to start your next painting. Do the easy part and just start with some paint.
Another thing she said is, you can't control the experience, but you can control how you respond to the experience. I think that's great advice, especially during this time when so much is out of our control.
Carrie is self-employed, but she likes to stay accountable by giving herself little goals. You can connect a goal to a milestone like she did. For example, she wanted to paint her car like one of her paintings once she reached 100,000 followers on Instagram. Goals will keep you interested and motivated to keep working your business.
Carrie's online painting classes have a separate community so the students can post their own work and encourage each other. Most online classes have that in some way, whether right on the website or in a separate Facebook Group.
The other benefit of being a part of the class group is that you get to where you need to be faster because you're following along with the other students.