Artist Stefanie Stark creates contemporary abstract art, depicting colorful flowers. She lives in Bethesda, Maryland, where she's fortunate enough to have a studio right in her home. She's only been painting for 4 years, but she's exhibited her art in local and National galleries. In addition to her personal art website, she's also started a website called The Creativity Spa. On that site, she hosts art contests and offers activities for kids and adults.
Listen here or use a podcast app, such as Apple Podcasts, Castbox, Spotify, or Stitcher.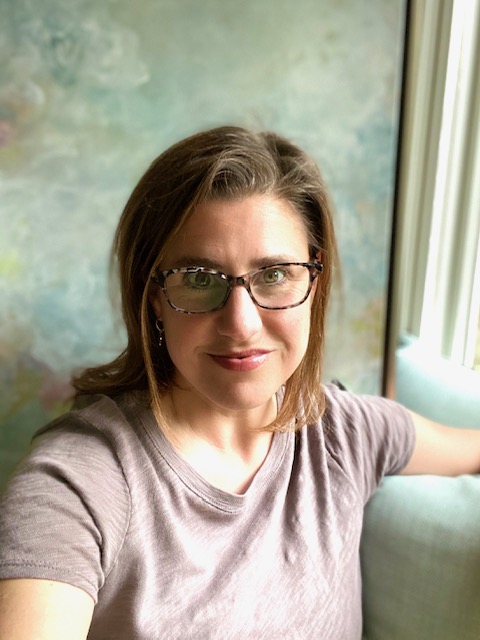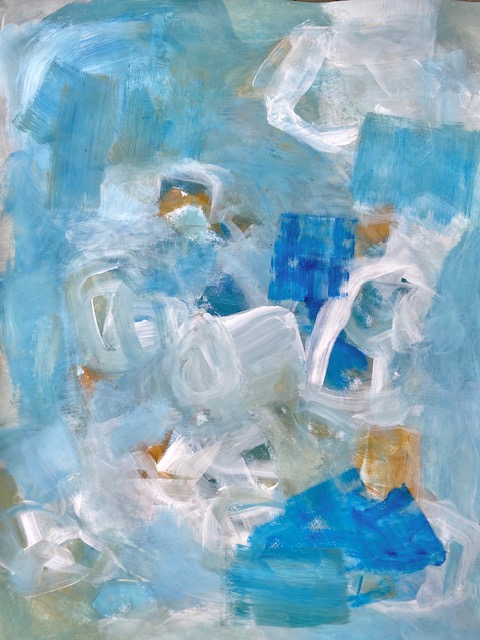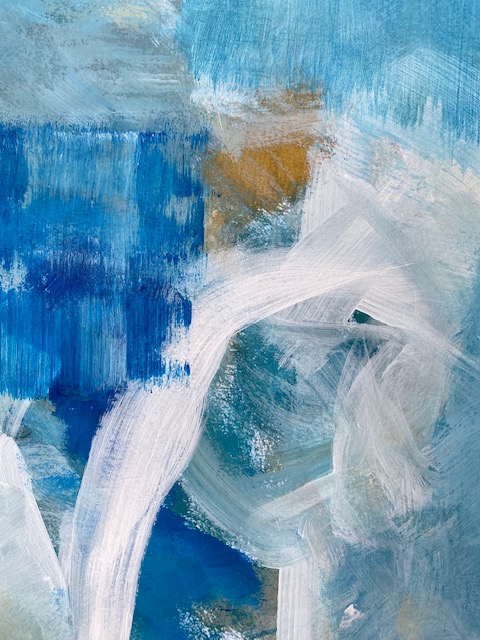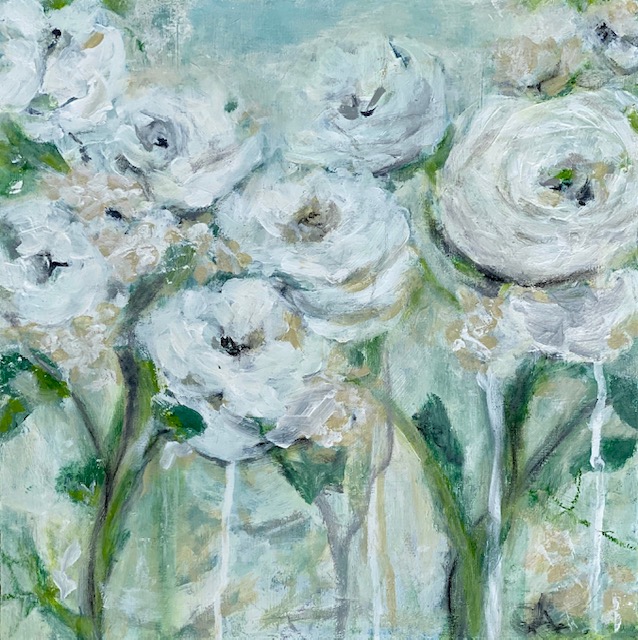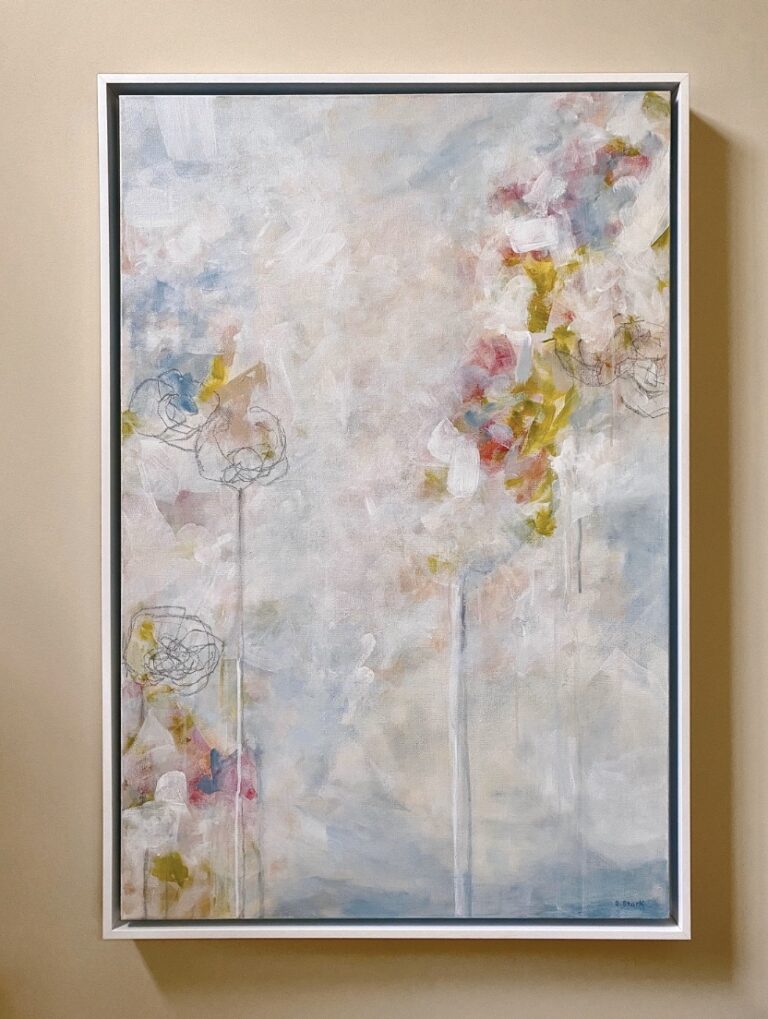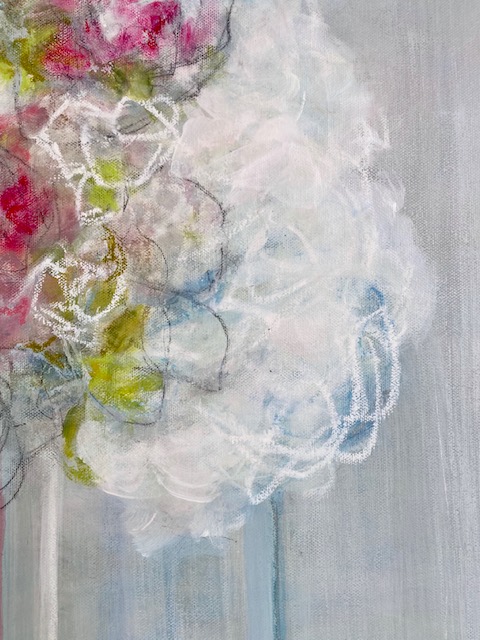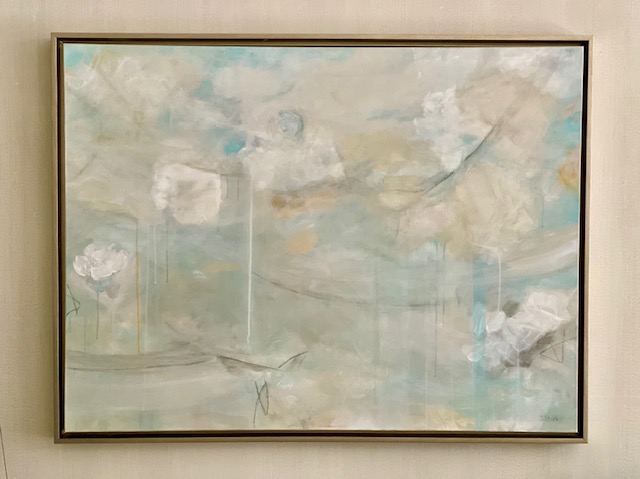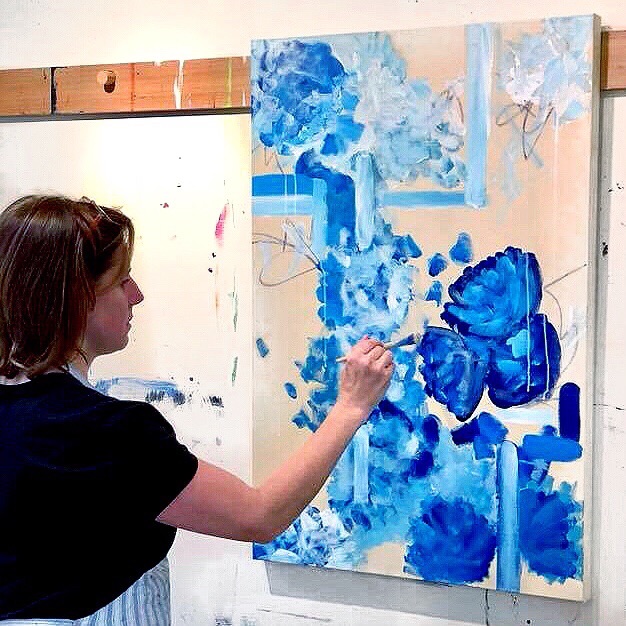 Stefanie's art website is stefaniestarkart.com.
She can also be found on Instagram @stefaniestarkart.
Stefanie has a new website where she hosts art contests and offers creativity activities. It is called thecreativityspa.com and is also on Instagram @thecreativityspa.
One of the activities on Stefanie's website The Creativity Spa is a PDF to start your own Covid-19 Journal. This is definitely a strange time we are living in, and her PDF helps you to easily record some of the things you and your family are experiencing right now. Click here for that activity.
She's also hosting a summer art contest for kids and adults at The Creativity Spa. The deadline to enter is August 15. 
Stefanie has shown her art in many galleries and exhibits. I've talked about these websites which list Calls to Artists on the podcast before. Here's a pretty good list you can start with. Just scroll down in the Show Notes to find the list. This is a link to my podcast Episode #14: What is a Call to Artist and How Do You Respond to It? That's a good episode to listen to for learning everything you need to know about Calls to Artists.
We also talked about a program Stefanie signed up for which helps you to improve your art. It's called The Creative Visionary Path and you can find out about it here.
Here are some great takeaways from our conversation:
When you're first making art and you'd like to show it in public, don't turn down any opportunity, no matter how small. Your first exhibit will be great experience for your next exhibit.
Some shows require a list of previous shows that you've done, so make sure you keep track of the dates, locations, and themes of all your shows.
Start out with local shows. You can find them through local art organizations as well as small businesses, like coffee shops, restaurants, and community buildings.
Of course, as you apply to more shows you naturally will get more rejections. That's just a part of it. Stefanie keeps herself going by just applying to more shows and continuing to move forward.
There are many websites that list Calls to Artists. You can search them by type or by location. I've listed a few in the Show Notes of Episode #14 of my episode called What is a Call to Artist and How Do You Respond to It?
When you're applying to Calls, you need to keep a list somewhere of when you applied, if you've been accepted, when the art needs to be delivered, and how long it will be there. This is important so that you know where all your art is, but also so you don't commit your art to two different places at the same time.
You also need to keep a list of all the shows you've been in that you can use for your CV. Sometimes when you apply for shows they will ask for a list of where you've shown before.
Understand that when you exhibit at a show, you may not make a sale during that time. However, people often contact you later when they've had time to look at your website, and you may get a sale later.
Stefanie has also found that co-working spaces are great places to show your art. It can be seen by all the businesses who use the space as well as their clients.
Stefanie shared something she learned in the Creative Visionary Program about creating a collection of work. It was suggested that you work on several pieces at once, switching back and forth between them after each layer.