Artist Susan Nethercote, from Victoria, Australia, paints beautiful acrylic abstract floral paintings. She previously taught in person workshops in her own studio, and hosted art retreats in France. While that has been put on hold, she has developed her first online class called Painting as a Practice. She will also be creating two more classes that will build on this. In addition, she hosts a podcast once a week called The Insider Studio, where she helps artists with projects and business challenges.
Listen here or download from iTunes, Spotify, Google Play Music, CastBox, or Stitcher.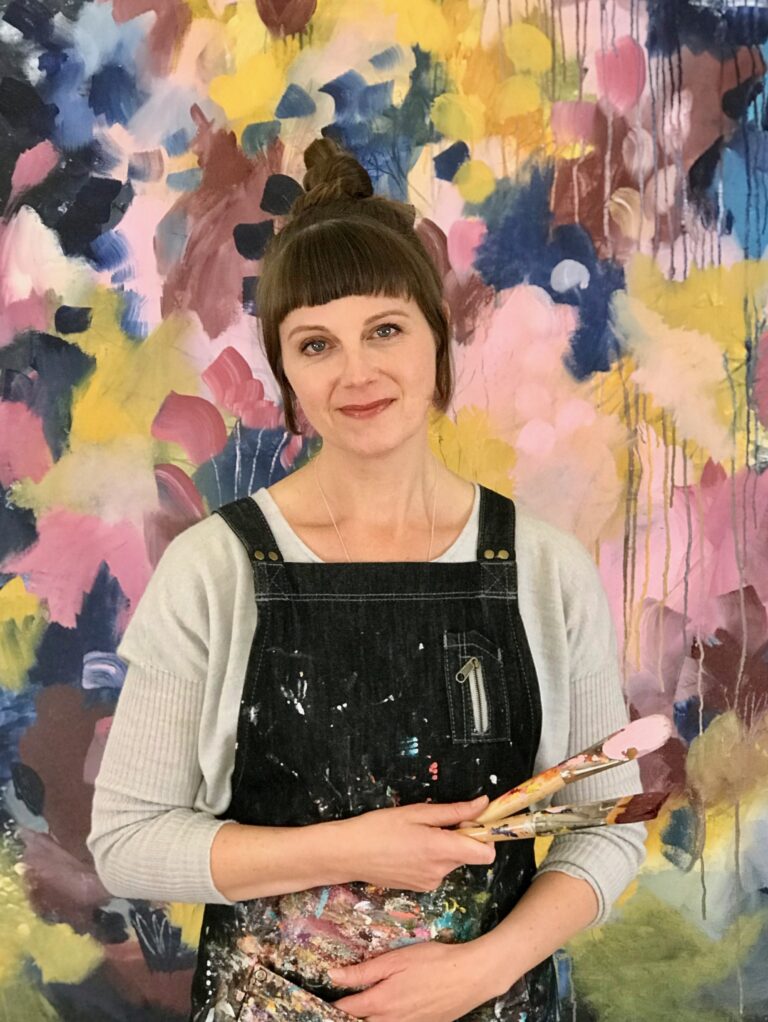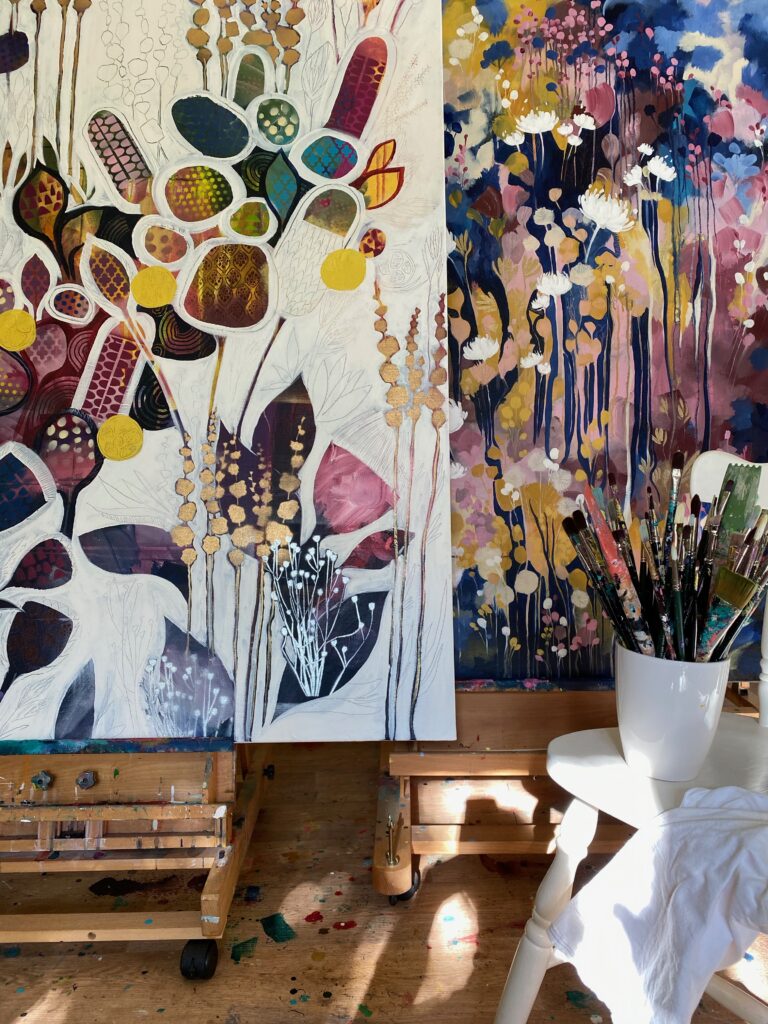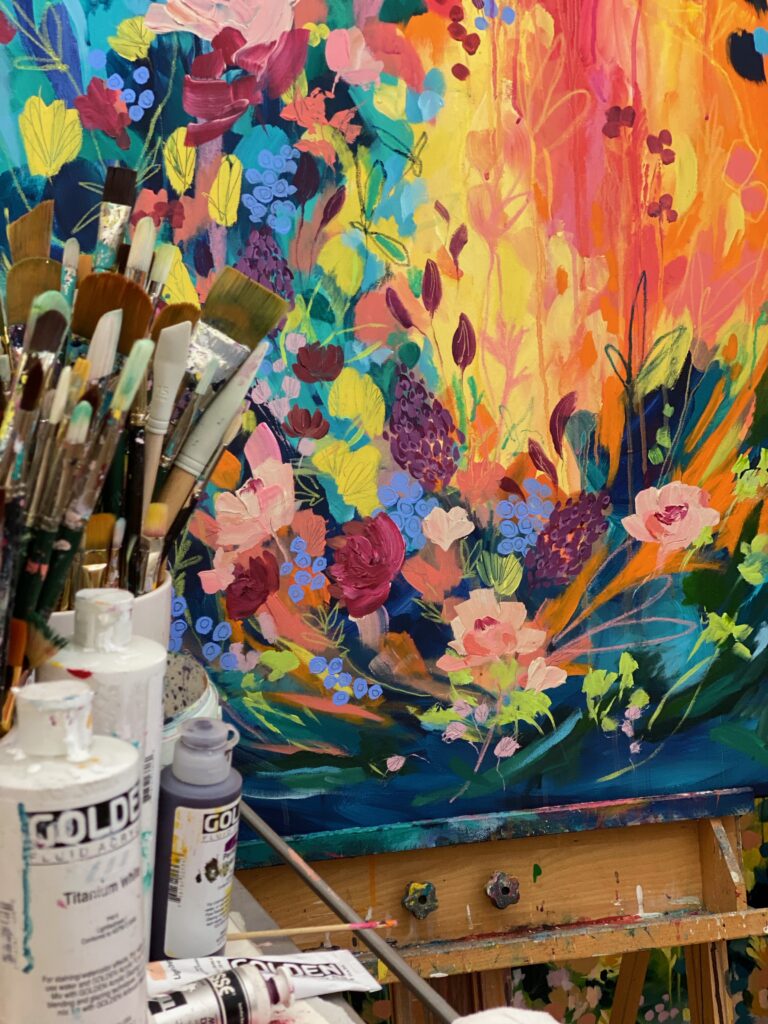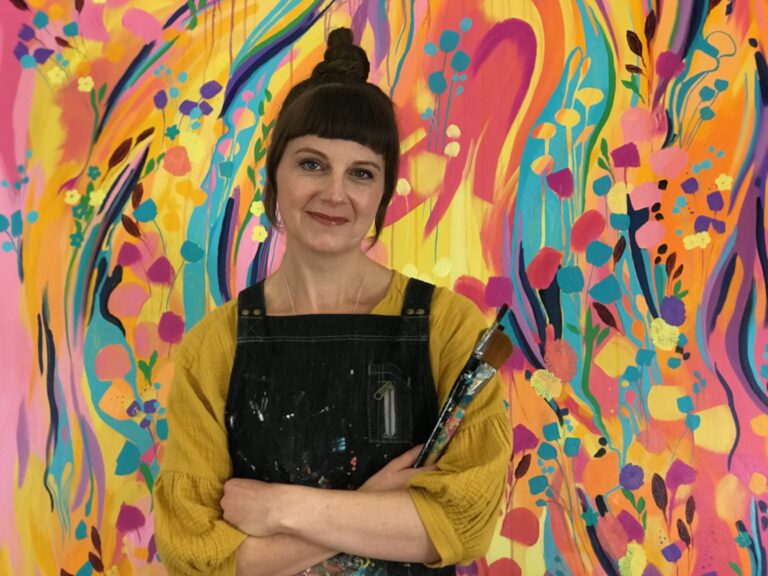 Susan's art website is: susannethercote.com
If you would like to be one of the first to hear about her newest art for sale, join her Collector's Club by signing up for her email list through her website here.
Her education website, where you can find her online classes, and later, her in person classes is: susannethercotestudio.com
Her podcast is called the Susan Nethercote Studio Insider Art Podcast. You can find it on most podcast apps, or from her website here.
Susan is also on Instagram.
Here are some great takeaways from our conversation:
When Susan makes her botanical abstracts, she often paints over and around shapes to bring things out from the background. Painting over something that you like is a bold move, but it will often result in something that you love.
When using oil pastels in your mixed media art, you'll need to spray a fixative over it so that it will adhere.
Susan advocates for painting as a practice, meaning, you need to paint a lot to develop your own visual language. The more you paint, the more you'll notice that there are certain marks and shapes and colors that you go back to and have become your style.
If you want to explore something new with your art, why not set up a challenge on Instagram so others can explore it with you? That will encourage you to keep going and will engage your artist community.
Susan tries to trust the process when she paints, and this works for her. She also did that when she was deciding on the topic for her first online class. She worked in a nonlinear way, and just trusted the process. As a result of hosting a challenge on her Instagram, that allowed the idea for her class to form.
Working on paper rather than canvases is a less expensive way to try new things and create a large body of work. Plus, they don't take up much space when you've created dozens of them.
As you're learning art techniques by taking classes, you have to practice your art enough so that you get beyond the stage of copying your teacher. You need to keep working toward your own style.
When you create online classes, it's important to add a community aspect to it. Often, a Facebook group will be set up for the class so students can engage with the instructor and other students.
Susan has a podcast called the Studio Insider Podcast. Listening to podcasts are a great way to get art business tips and learn from other artists.
Susan has a unique way of dealing with the anxiety that comes with having deadlines: She doesn't give herself deadlines. That takes the anxiety out of the picture, but she's still able to get her projects done.