Seth Apter is a mixed media artist in New York City. He designs and sells art supplies and tools for a few companies. Using these supplies in his art, he combines paint, ink, stencils, stamps, and various papers to build his mixed media creations. His business used to be filled with travels all over the world where he would teach his techniques. Since he hasn't been traveling, he does weekly Facebook Live demos, talks, and now online classes. He even tells us about a business class he will be creating in a few months.
Listen here or download from iTunes, Spotify, Google Play, CastBox, or Stitcher.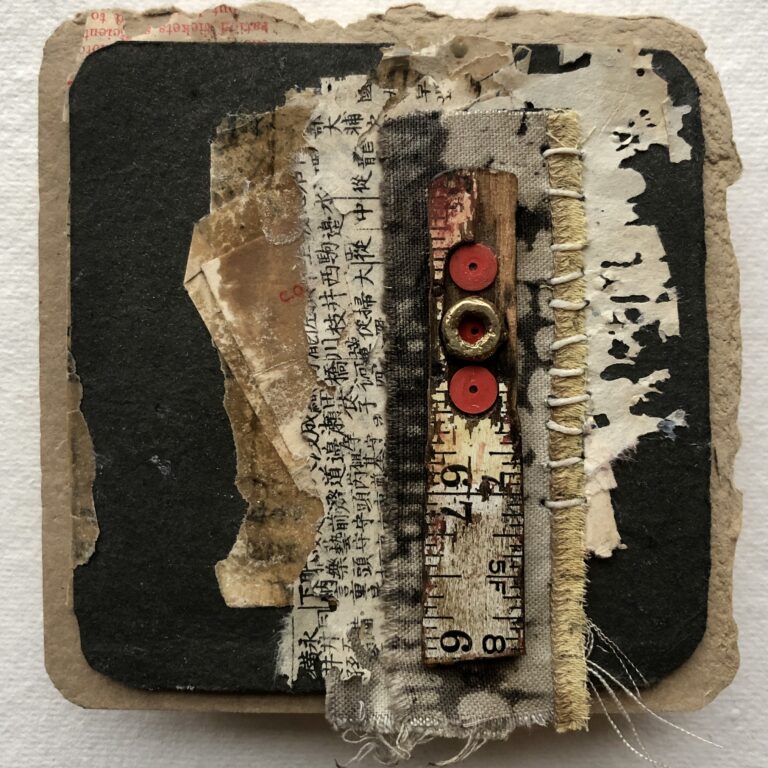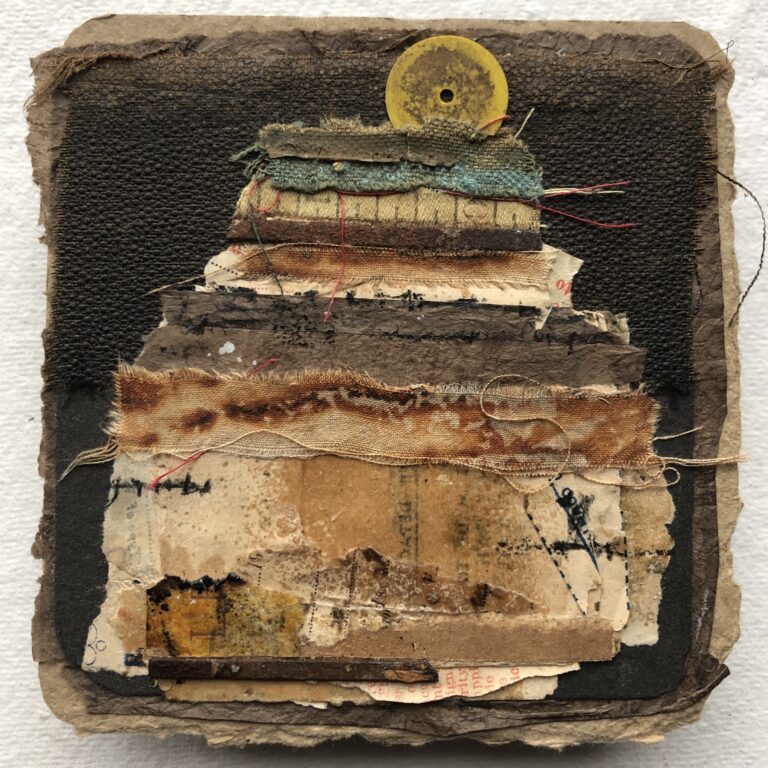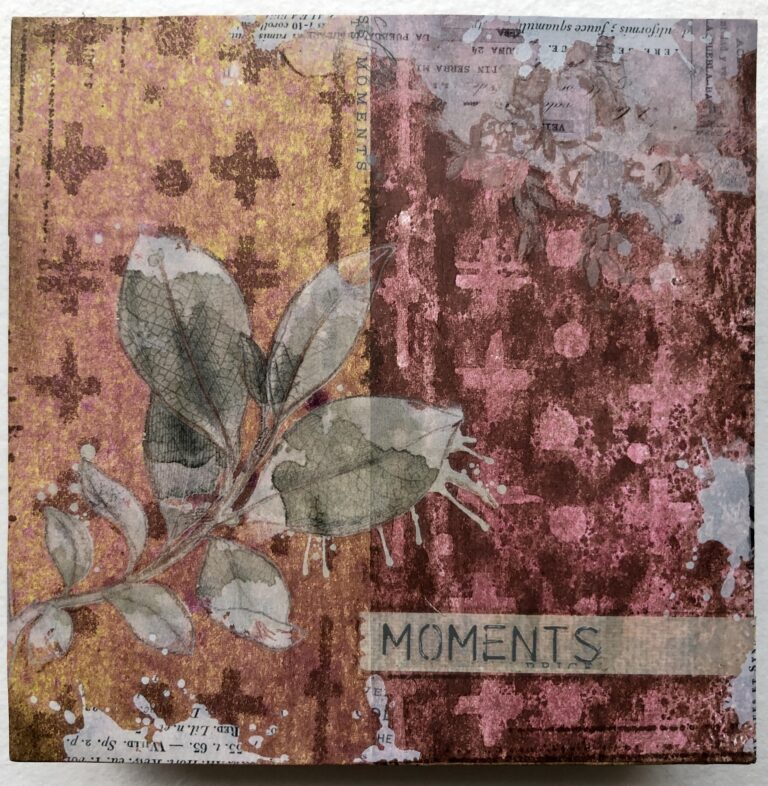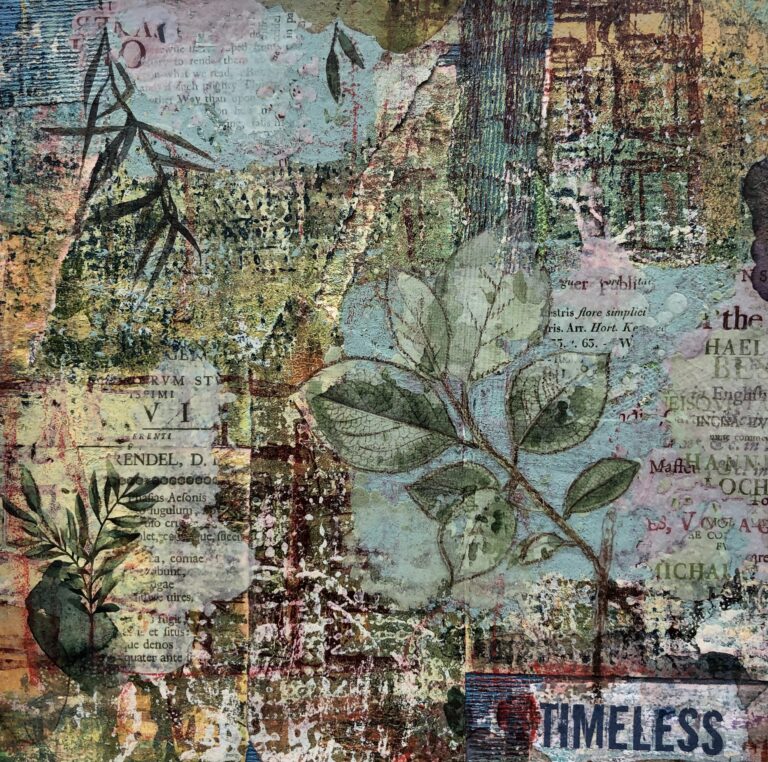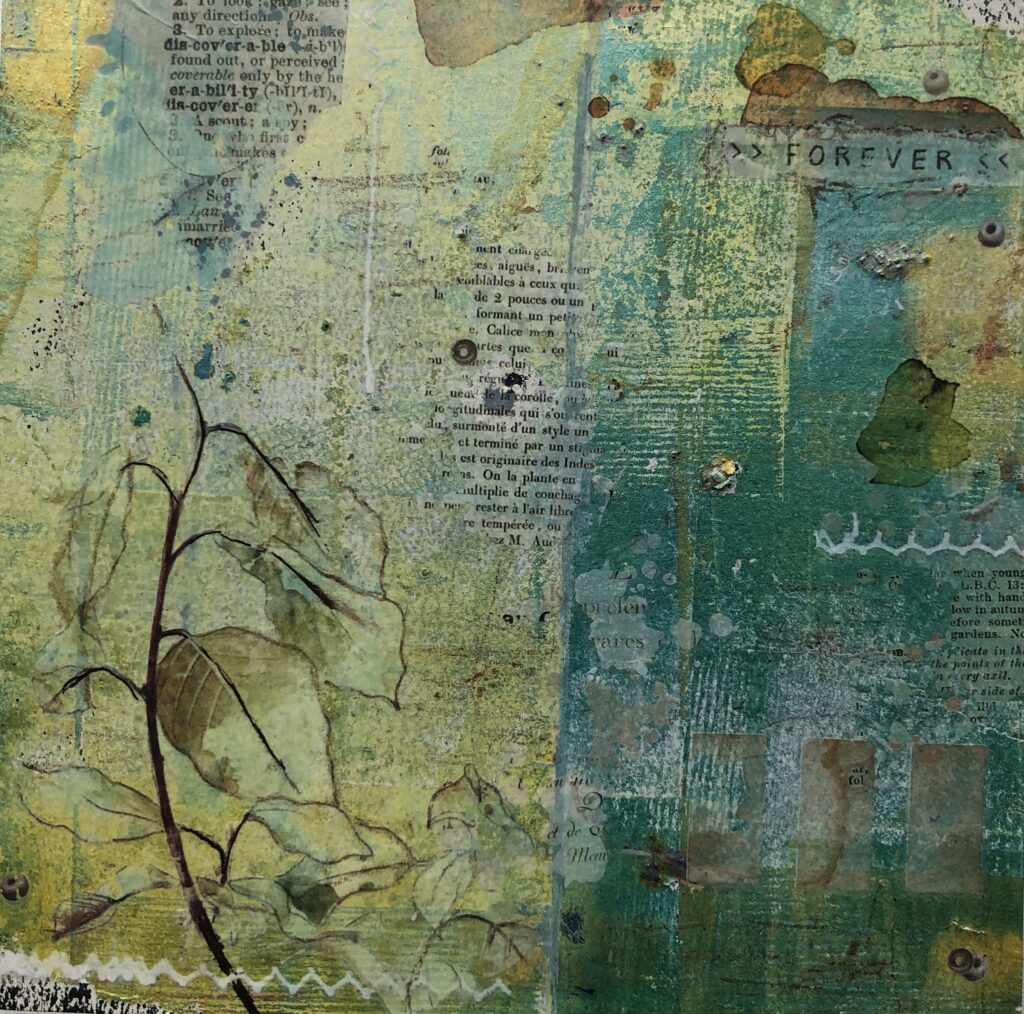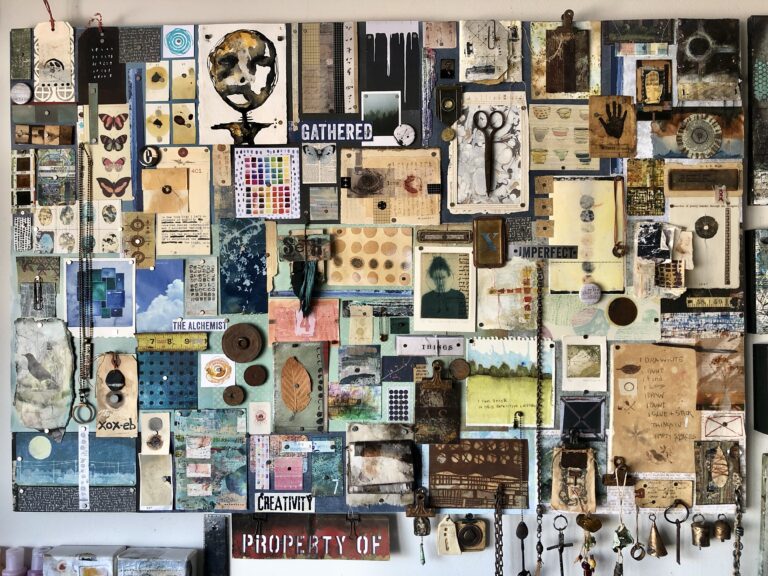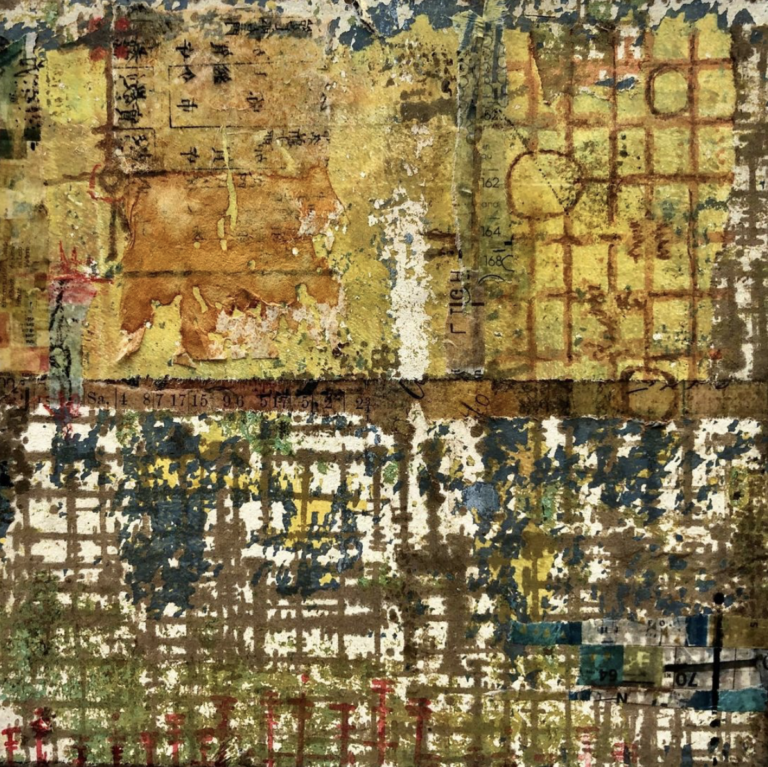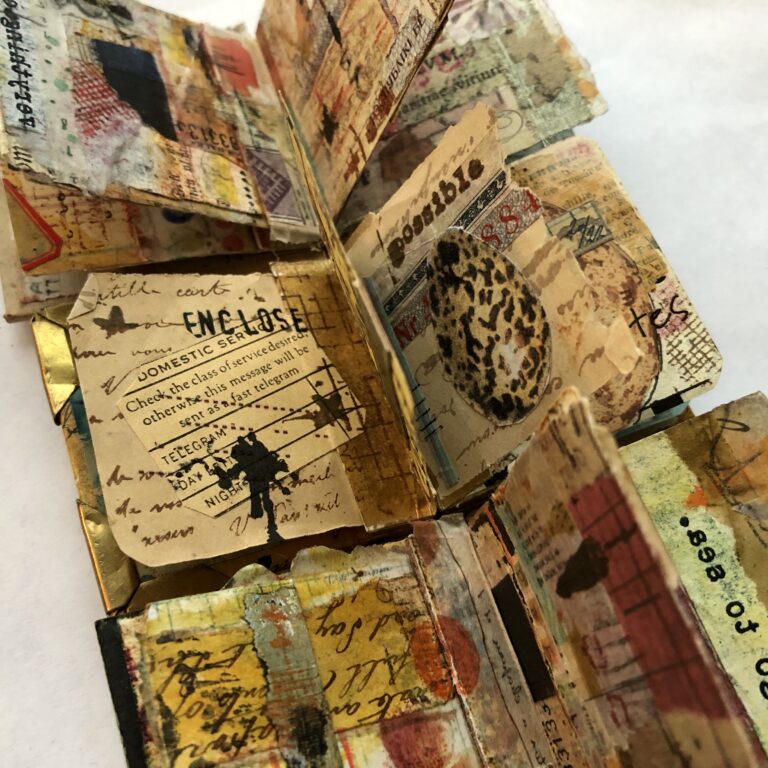 Here are some great takeaways from our conversation:
I'd like to reiterate something that Seth expressed about in person classes: It's such a different experience from online classes, in that you get to know the instructor and other students better because you're sitting next to each other, taking meals together, and looking at their art in real time. I've traveled to many art retreats and can tell you that it's wonderful spending a day or more with other artists learning and creating, and I really recommend that you look into classes like that as soon as you feel comfortable traveling and being close to other people.
Seth builds an inspiration wall near his workspace that he changes every year. He includes small pieces of his art as well as lots of artwork from other artists. He uses small magnets to hold them on 12" square metal boards. Hanging artwork close by will inspire you when you're creating and spark ideas to create new projects.
As a business owner, you want to make sure that your income sources are steady and diverse. If the pandemic and the economic shutdown have shown us anything, it's to be prepared for changes in the market by offering a variety of products and price ranges, and get your income from a variety of things, like selling art, prints, teaching in person and online, designing, and licensing.
Seth posts demos and artist interviews on Facebook. What he's discovered, though, is that his Instagram followers are different than his Facebook followers, so he feels he needs to reach them too. Utilize the cross-post feature so you can post on both concurrently so you don't miss half your audience.
If you're utilizing Facebook or Instagram to do live segments, announce them ahead of time to get the maximum number of viewers.
You can sell classes that you host on Facebook by offering them on your online Shop and then creating a private Facebook group where you approve their acceptance into the group.
Another option for teaching and getting yourself out to a new group of students is to offer a class through a group of classes. One host may get many artists to offer a small class, and then the host offers all the classes as a package to the students. All the instructors promote the package of classes, so your class will be seen by so many more potential students.