Florida artist Lara Chapman took up photography only two years ago, but she's already had a solo show of her work, and won awards. She also is using photography to pursue a mission of helping people to slow down their lives and notice nature and the people around them. This episode is full of great tips on how to self-publish a book of photographs and how to frame large artworks inexpensively.
Listen here or download from iTunes, Spotify, Google Play Music, CastBox, or Stitcher.
Lara Chapman with Red Hot Pink at the Continuum Gallery in West Palm Beach, January, 2019.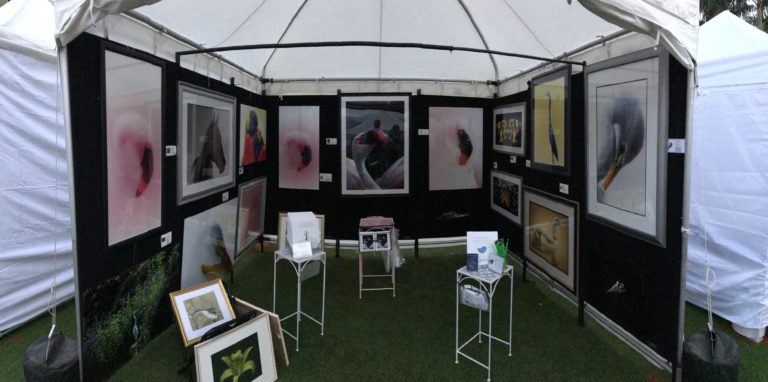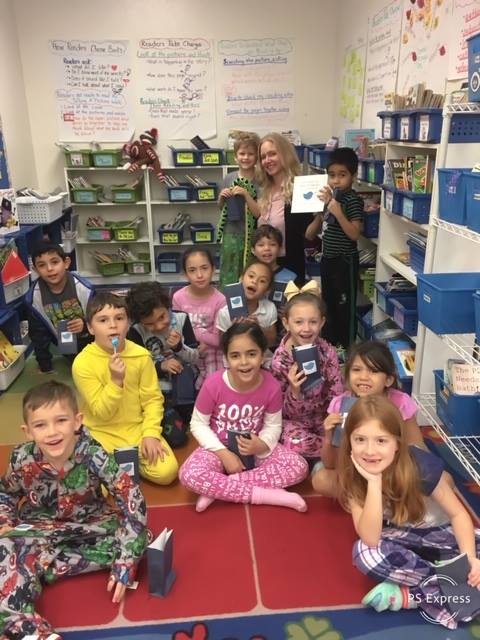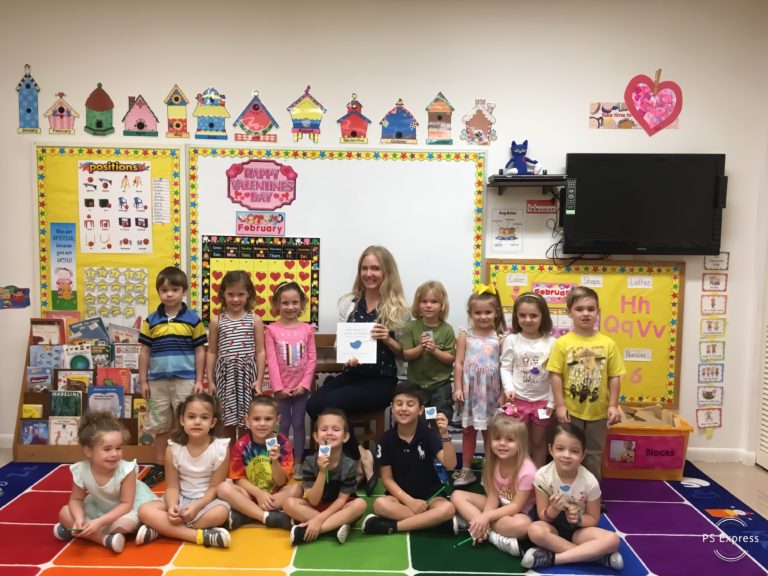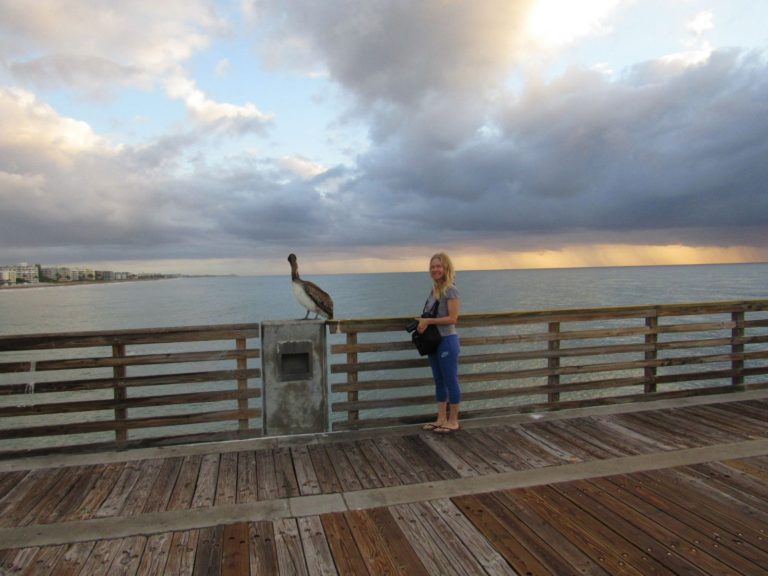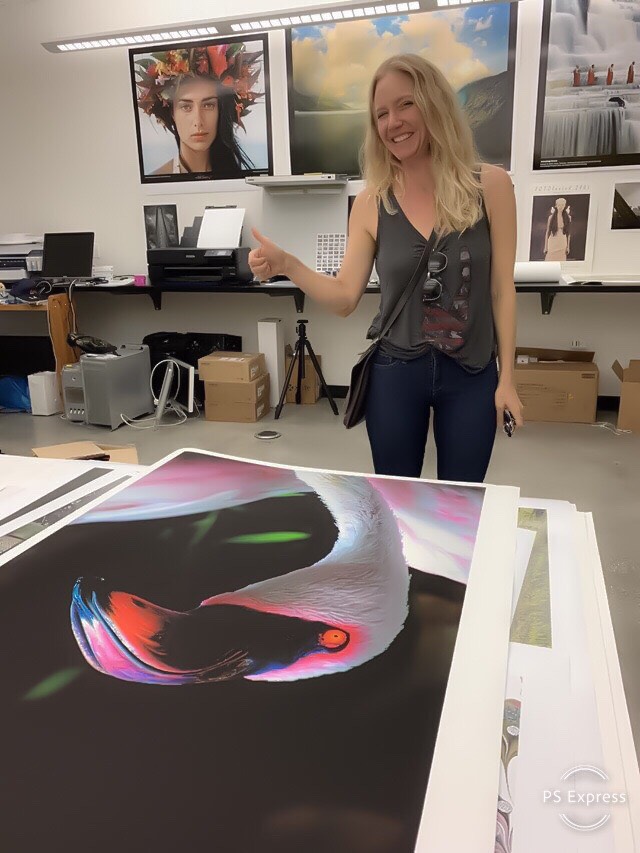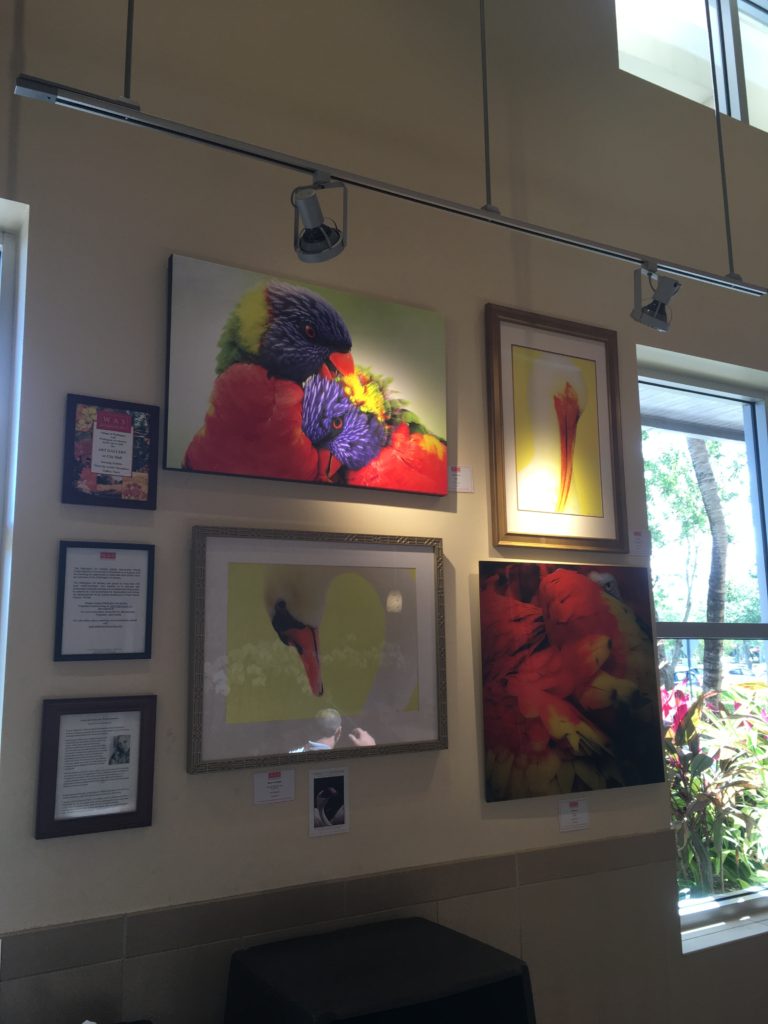 Lara's website is poetrypicturebook.com. 
Lara can be found on Instagram, where she posts photographs and poems, @westpalmphotog.
Lara is a member of the Wellington Art Society. This artist group welcomes members from all over Palm Beach County, Florida.
Her artwork will be on display at the Whole Foods Market cafe at 2635 State Road 7, Wellington, Florida 33414, until June 30, 2019. She will be having a reception there on Friday, May 3, from 6:30 – 8:00 p.m.
Lara's first book (for adults), On Nature and Humanity, can be found on Amazon.
Her second book (for children), On Insects and Flowers (with a Blue Bird Named Bob!), can also be found on Amazon.
Lara recommends using Adobe InDesign to design your self-published book. She also used BookBaby to publish her book.
Lara recommends visiting The Brewhouse Gallery in Lake Park, Florida to see how a unique gallery space works. They accept new art from artists on a three-month rotating basis.
Here are some great takeaways from this episode:
Lara found photography because she was looking to slow down her busy life and take notice of everyday nature and people. She encourages everyone to try to slow down once in a while.
For creating a self-published book, she recommends using Adobe InDesign.
She used BookBaby to publish her book because they could provide the high gloss pages she needed for her photographs.
Look online for others who have self-published books similar to what you would like to do, and consider ordering one of their books to see the quality.
If your book publisher offers both print on demand and minimum orders, make sure you check out both of them to see if the quality of the books pages is any different.
Keep in mind that selling books is very hard, and you need to do a lot of promotion for your book. She created a contest on Instagram to drum up interest in her book.
If you see an art display in your town, like at a café or coffee shop, and you think your art would look good there, ask to find out who runs the show to see if you could hang your art there as well.
Look into art groups or guilds in your town. They are a great resource for learning about art events, meeting other artists, and learning about art business.
When you want to take action on something, write it down and give it a due date so you can put it in motion. And do some research; don't be afraid to ask some questions.
To find inexpensive frames for your art, visit local thrift stores. You may need to sand down or paint the frame, but it's much cheaper than having a custom frame made. Just keep in mind that you have to factor in the time it will take you to find frames and fix them up just the way you want them.
Lara had so many great tips for how to self-publish a book, that I decided I'm going to do a bonus business episode about that subject. That will be episode #94 of this podcast, and will be available on April 18, 2019.