Artist Tami Macala teaches mosaic classes and now offers classes from other instructors on her platform Mosaic Arts Online. In fact, she now offers two platforms for classes. The other is called Create Arts Online. She and her husband produce the classes so they have the highest production value and the best customer service experience. With over 100 classes between the two sites, they cover many topics, all offered by artists who are experts in their subject.
Listen here or download from Apple Podcasts, Spotify, Google Podcasts, CastBox, Overcast, iHeartRadio, Amazon podcasts, or Stitcher.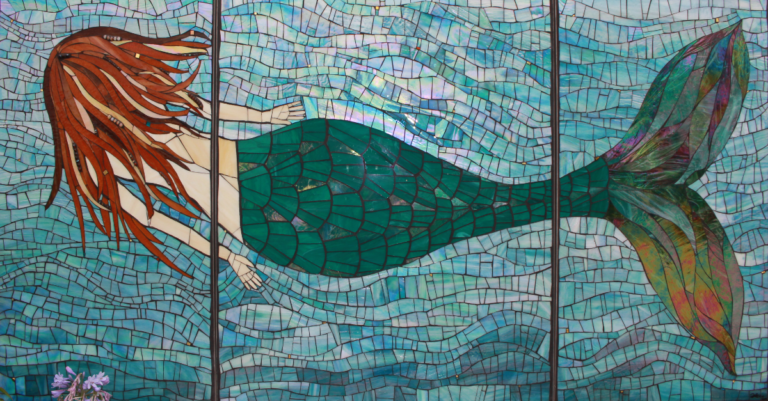 Here are some great takeaways from our conversation:
When offering online classes, make sure that the techniques that are taught are unique to you. Don't offer a class that is taken from someone else's class or style.
It is important to include detailed supply lists with your course materials. Students want to know if they already have supplies and if they need to purchase a lot of new items.
Don't make your class videos too long. Break them down to multiple lessons so that it's not overwhelming for the students.
The benefit of putting your class on someone else's platform, like Tami's Create Arts Online, is that it won't just be offered to the people on your mailing list. It will also be offered to all the people on that platform's list, including people who have already purchased a course from them and are likely to purchase another.
Tami made a great point about how you can get your classes out to people: The email list is as important as the content of your class. You need to constantly work to add to your email list so that whatever you're promoting can go out to the most people possible.
When creating an online class, you should have title cards at the beginning and ending of each lesson, so that each lesson looks uniform. You should also make an introductory video so that students can get an idea about you and the class.