Michael deMeng is an assemblage artist living in Vancouver, British Columbia. His 3D creations tell a story, often based in mythology, but can also include the story of the original object or where it was found. He uses discarded objects and puts them to new uses, giving them new meaning. He also travels all over the world teaching art classes, particularly Oaxaca, Mexico, and New Orleans. In his classes he encourages his students to try new things and create something of value.
Listen here or download from iTunes, Spotify, Google Play Music, CastBox, or Stitcher.
Michael deMeng (the one on the right)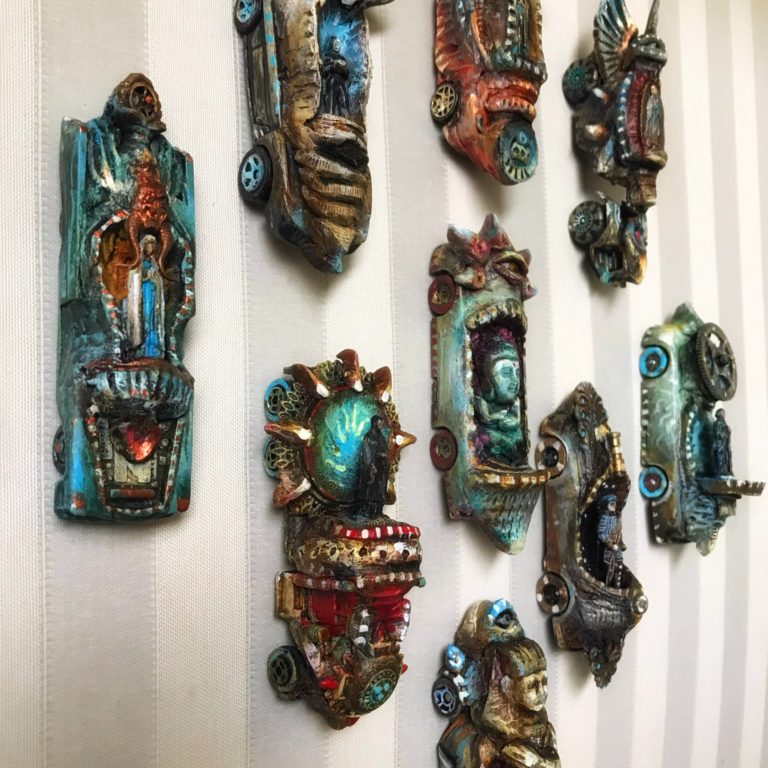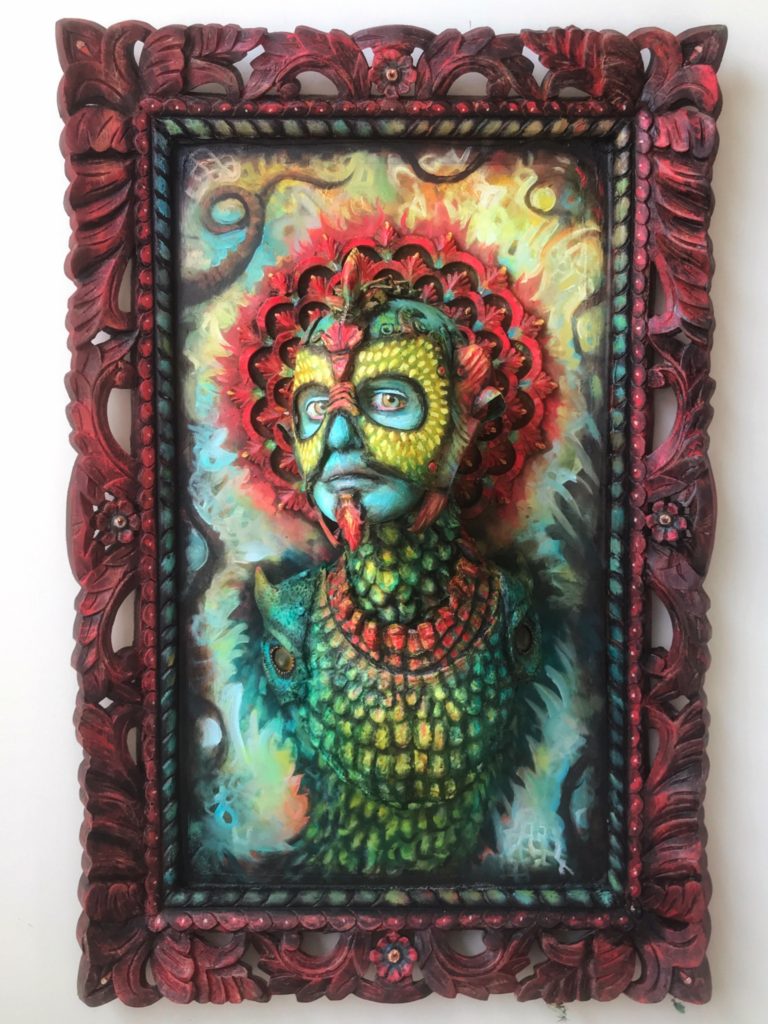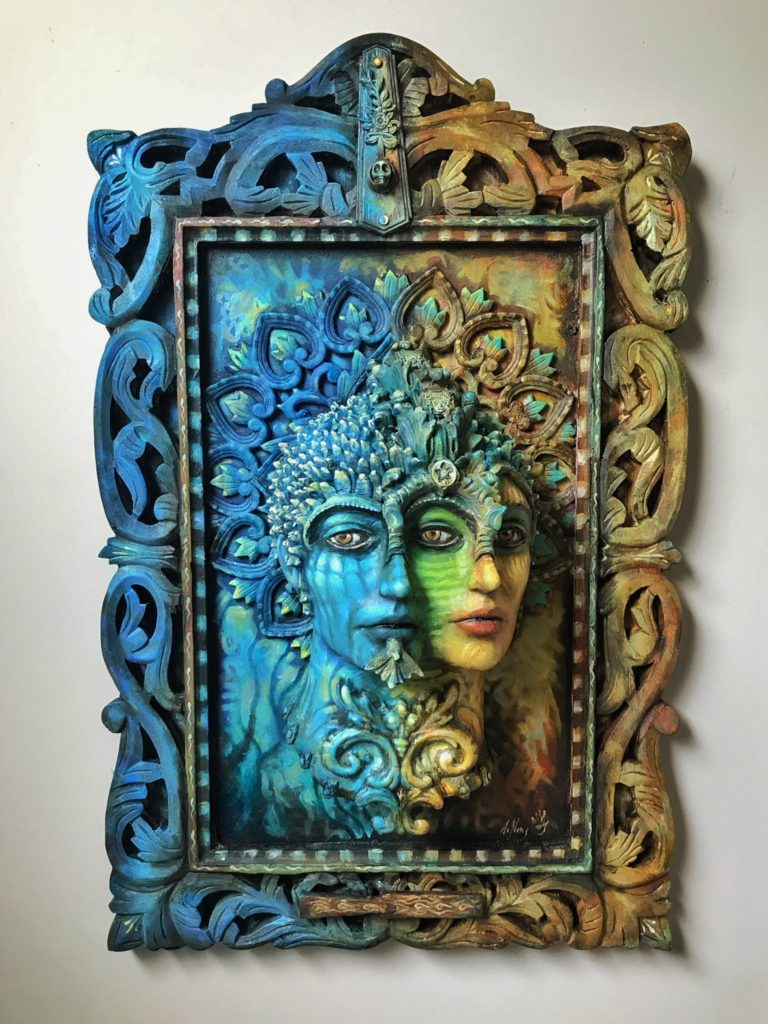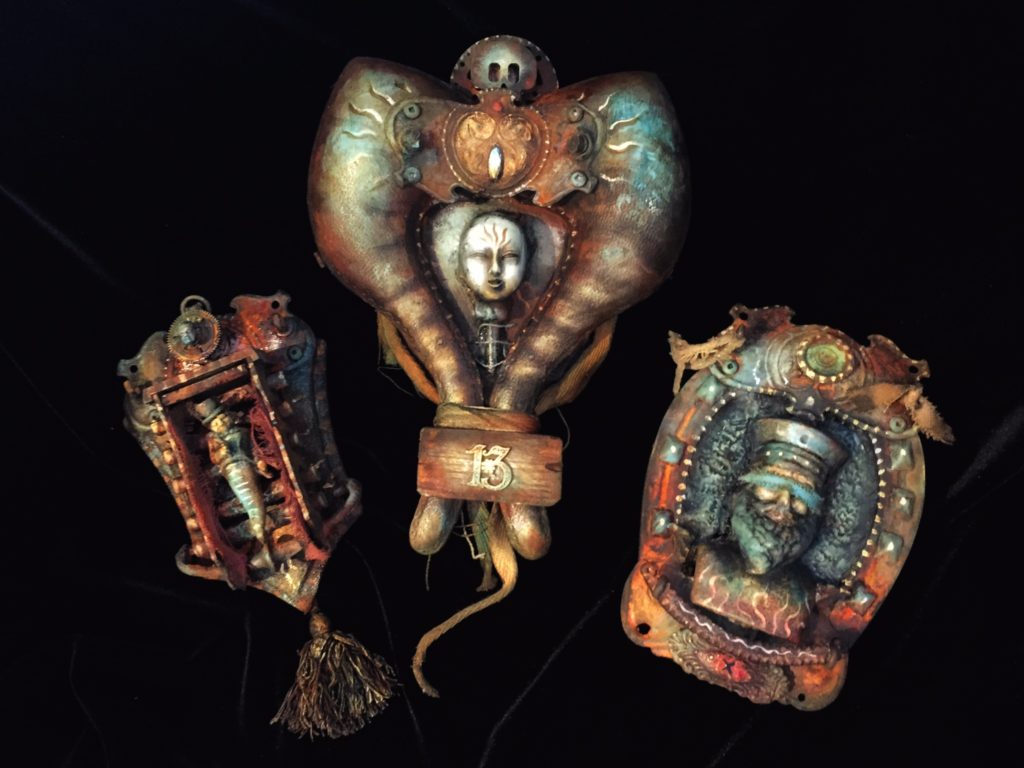 You can find Michael deMeng's artwork and class schedule at michaeldemeng.com. 
He also can be found on Facebook and Instagram.
In our interview, I talked about one of Michael's videos — The Island of Dead Dolls in Mexico. These videos are a creepy treat. Click here for the link to Part 1 and Part 2.
Here are some great takeaways from this episode:
The 3D artwork that Michael makes is called assemblage, or ASSEMBLAGE, and he says it. He uses discarded objects and puts them to new uses, giving them new meaning and a unique story.
There are benefits to teaching one day classes and to teaching multi-day classes. In one day, a student can get close to finishing a whole project, and for a few days they can take their time and not be so rushed when learning new techniques.
Taking destination art classes are a great way to get away from your busy life and just concentrate on art-making for a few days.
If you are hosting a destination art class, let the location motivate what you create. For example, when Michael teaches in New Orleans, the classes take on a theme that is appropriate to that area.
Try to incorporate your interests into your artwork, like Michael has done with his interest in mythology and comparative religions.
Michael makes his art by choosing the object first and making the story second. He has taken things that have a past and given them a new birth.
When partnering with another instructor to teach a class, keep the portions that you're teaching separate from the other teacher's. You don't want to have the students paint over something that the other instructor has just taught.
At the end of Michael's classes, he reviews each person's piece so that others can learn from what everyone has done. He does this to encourage students and let them know that they have done something of value.
Michael deMeng talked in this episode about the story that comes with his artwork. I'll be talking about how you can tell your art story in my next mini business episode #56.
P.S. Below is the sculpture I made in Michael deMeng's 2008 class "Shadow Box Tarot Cards."