Live painting has become rather trendy for fundraisers and weddings. Artists are hired to paint during the event and provide entertainment to the guests. One event becomes many, as artists receive more event painting opportunities through word of mouth. I go over what you need to know when discussing a live painting job, how you should prepare, what you'll need to bring, and what to expect at the event. I also give some ideas of how you can find these opportunities.
Listen here or download from iTunes, Spotify, Google Play Music, CastBox, or Stitcher.
All of these artists are creating art at the CONTINUUM WPB Arts pop-up gallery. You can hear about that event during my interview with one of its creators, Trina Slade-Burks, in Episode 29.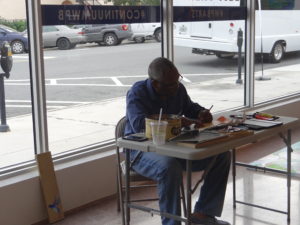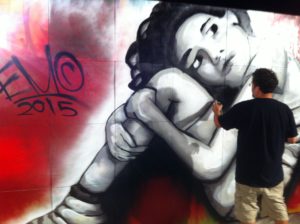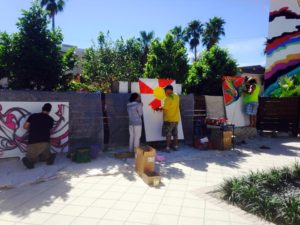 Jessica Hitchcock is painting live at a fundraiser for a zoo.