Caylee Grey is the creator of the Get Messy Art creative community. What began as two women challenging each other to finish a couple art journal pages in a week has become a huge community of artists bound together by their love of art making. The community offers classes, live art dates, and collaboration opportunities. I spoke to Caylee from her home in Germany, and let me tell you, the distance doesn't diminish the fun that you can have talking to someone. Caylee and I laughed so much during this interview. Even before we officially started our interview, we were laughing. There's one hilarious bit that I'm saving for my end of year wrap up episode. You'll just have to wait for that one. But between our laughter and an interruption from her dog, you will gain some great business tips from Caylee about how you can utilize an art community as well as how you can create your own business retreat.
Listen here or use a podcast app, such as Apple Podcasts, Castbox, Spotify, or Stitcher.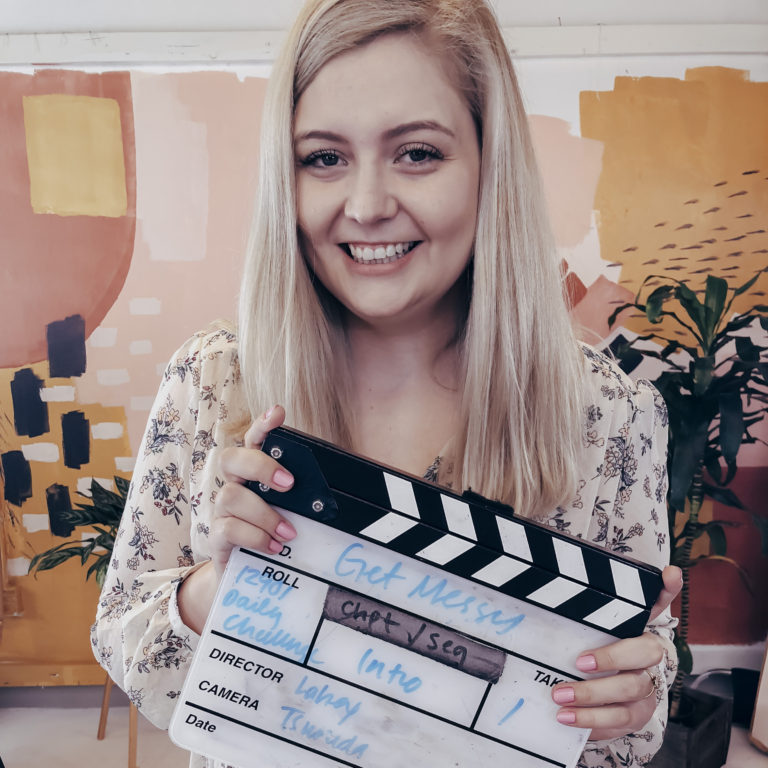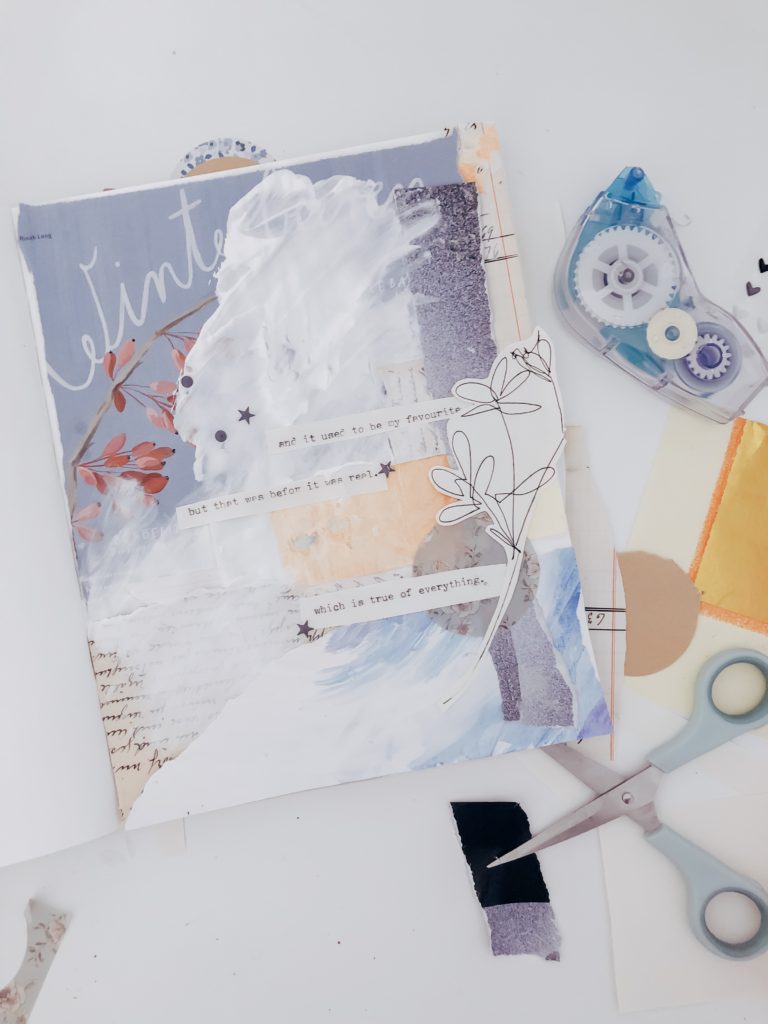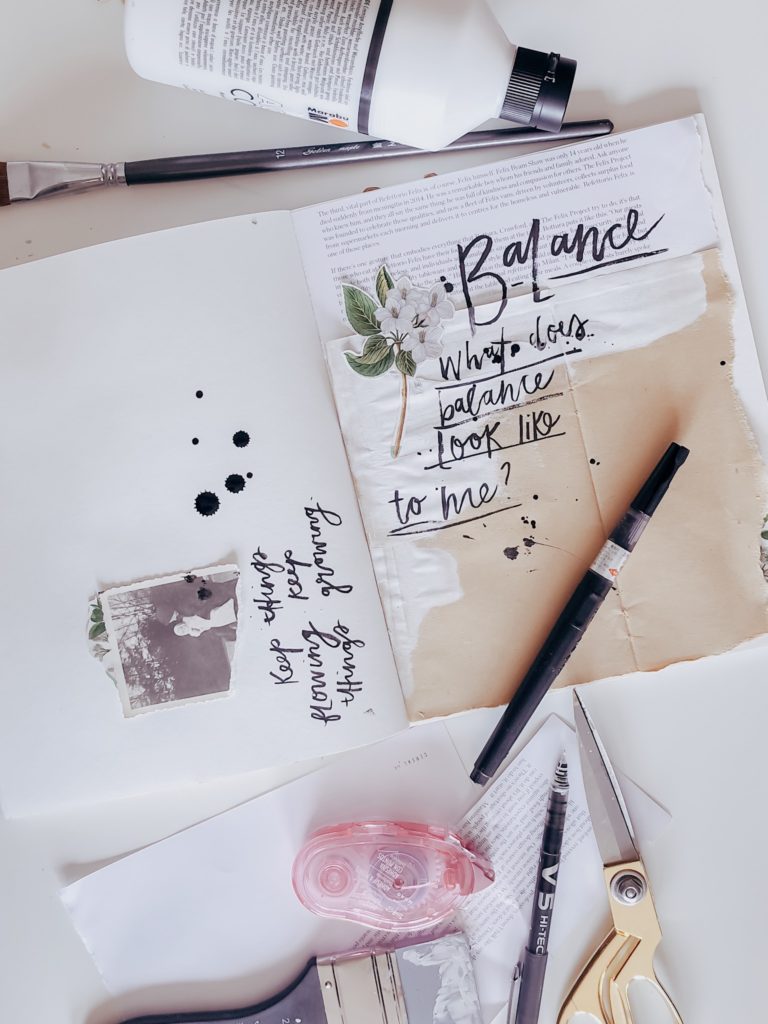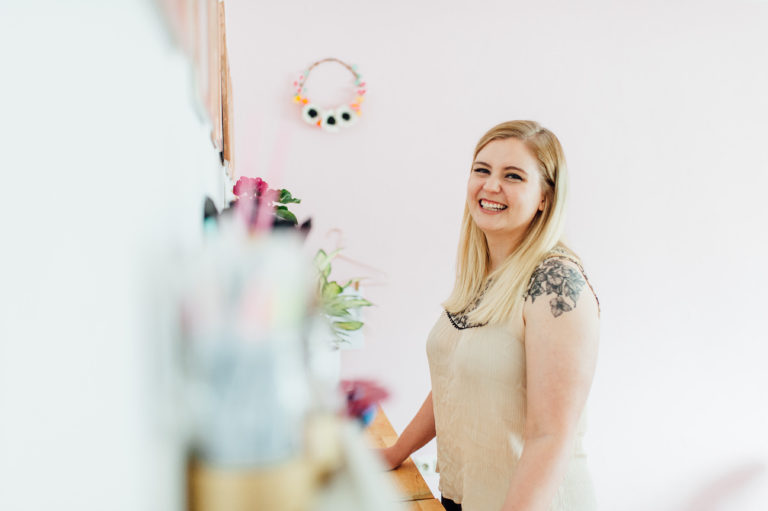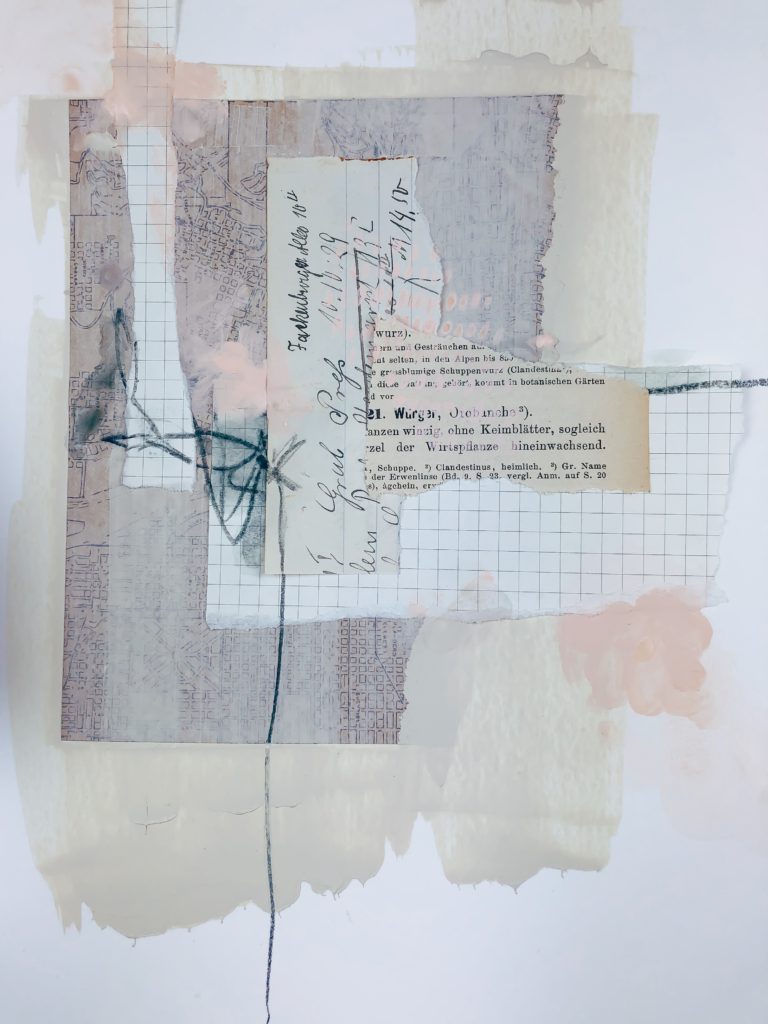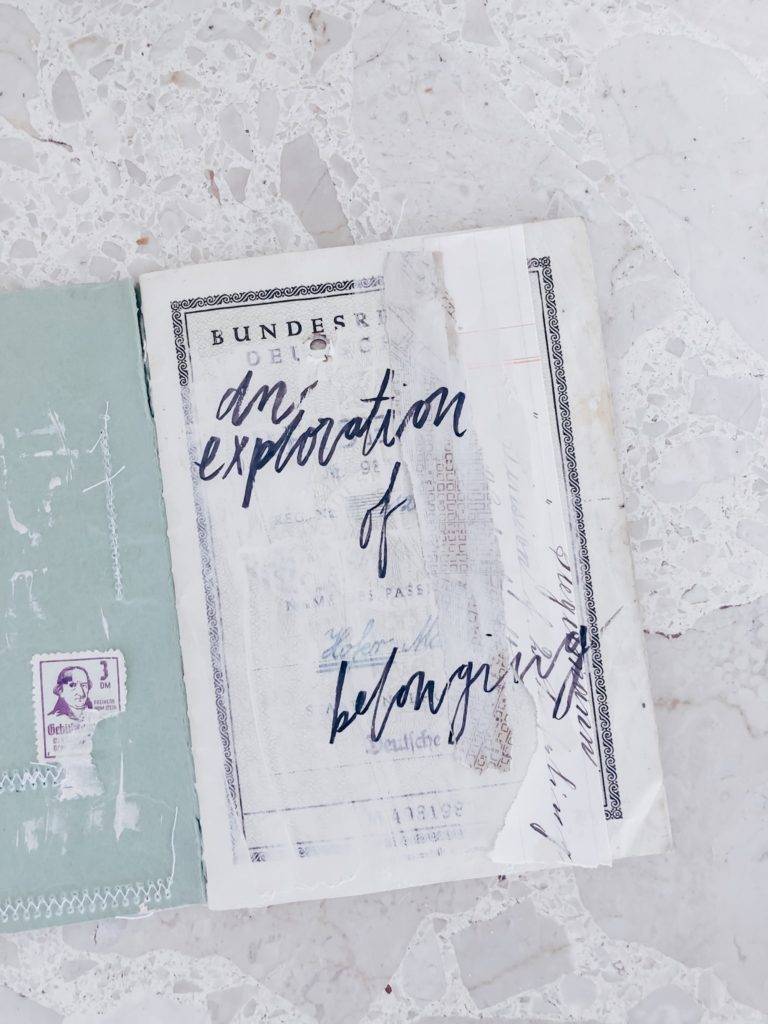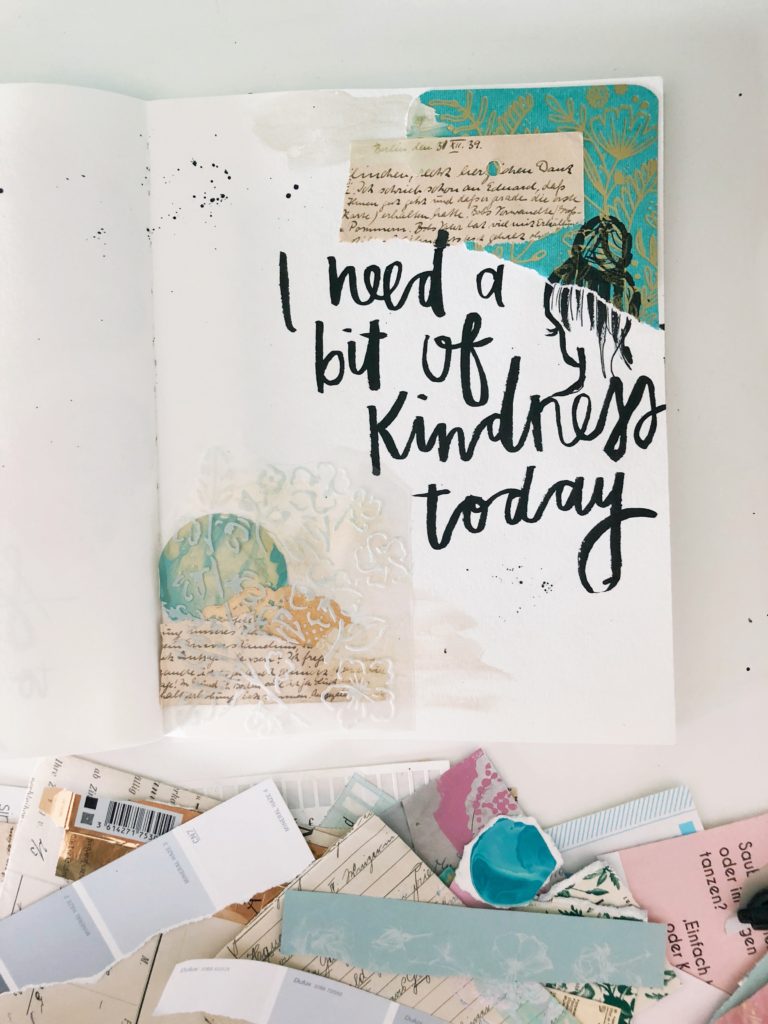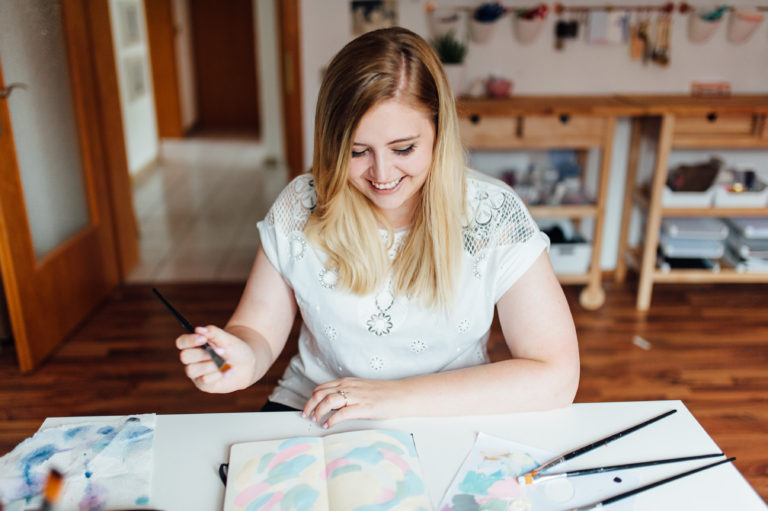 Caylee Grey's website is cayleegrey.com and her Get Messy Art creative community is getmessyart.com.
Be sure and visit the Get Messy Art About page and FAQ page.
On Instagram, she is @cayleegrey and the community IG page is @getmessyartjournal. Members of the Get Messy Art community can use this hashtag to contribute to the group #getmessyartjournal.
Caylee designed an art journal and it can be purchased on Mishmash.
Caylee mentioned two businesswomen who are virtually joining her on her business retreat. If you are interested in learning more about them, they are Amy Maricle (Mindful Art Studio) and Deb Engelmajer (Tizzit).
Caylee has her own podcast called How to Be an Artist. You can find it here.
Here are some great takeaways from our conversation:
When Caylee moved to a new country and couldn't legally work, she needed to stay active to keep depression at bay. She made a list of 25 things to do. She found that the creative activities were the best at helping to keep a good mindset.
Art journaling is an inexpensive way to explore your creativity, because journals or even just blank paper and cheaper than canvases.
Art journaling is all about the process. It doesn't matter if you've just created something that isn't perfect, as long as you had fun doing it.
When searching for a journal to use, think about the type of paper that you like to write and draw on. For me, I like a paper with a little texture to it that will absorb the ink nicely.
Art journaling is a great practice because it can grow with you. It can change as you learn new art techniques and retire old ones.
Art communities like the Get Messy Art community are great because you can harness the collective knowledge of all the members. In this case, there is a website that the members log into to get all the information and tutorials and to communicate with each other.
The Get Messy Art community also offers Art Dates where you can join and make your own art, virtually with others.
The Get Messy Art community has a library of art classes, and there are live master classes with expert artists.
The mantra for Get Messy Art is, that if you go into art-making with the intention of making it messy, then there's no such thing as failure. I love that. That's a great way to take the pressure off of making art.
Caylee does a business retreat once a year where she takes time away to plan what she will offer in the next year for her Get Messy Art community. This year she has invited two other creative business owners to join her virtually on this retreat. They will talk through different ideas and help each other out as they all plan their own business years during the retreat week. This is a great idea for a solo business owner to reach out and get help from and give help to other business owners.
When Caylee does her yearly business retreat, she does it away from her studio and home so that she can clearly think about her future plans.
Don't be afraid to contact artists or creative business owners and ask them to work with you. You need to make an effort to work with others so you're not just an artist working alone in your own studio.
When planning your new year, write down all the ideas you have, no matter what they are. Then you can look at them and see which ones are the good ones you want to keep.