Caylee Grey runs the Get Messy Art online art school. Caylee created a community of people from all over the world who enjoy the art instruction videos that she and other artists create for the group. They also meet virtually for lessons and art get togethers. She also offers meetups through Zoom as well as classes that people can buy even if they're not a member of her community. We spoke on March 31, from Caylee's home in Germany. At that time, we had partial shut downs of services and activities, but not a complete shut down like we have now. If you'd like to go back and listen to my original interview with Caylee, we spoke in October, 2019 in Episode 124. I especially loved that conversation – we laughed so much.
Listen here or use a podcast app, such as Apple Podcasts, Castbox, Spotify, or Stitcher.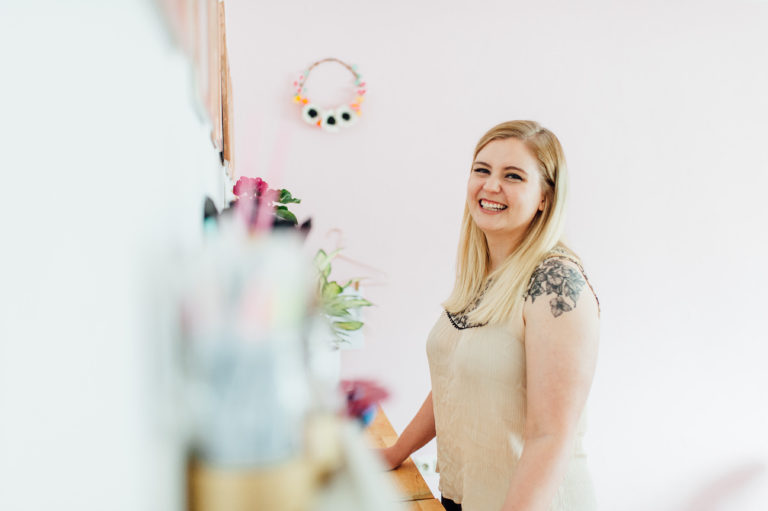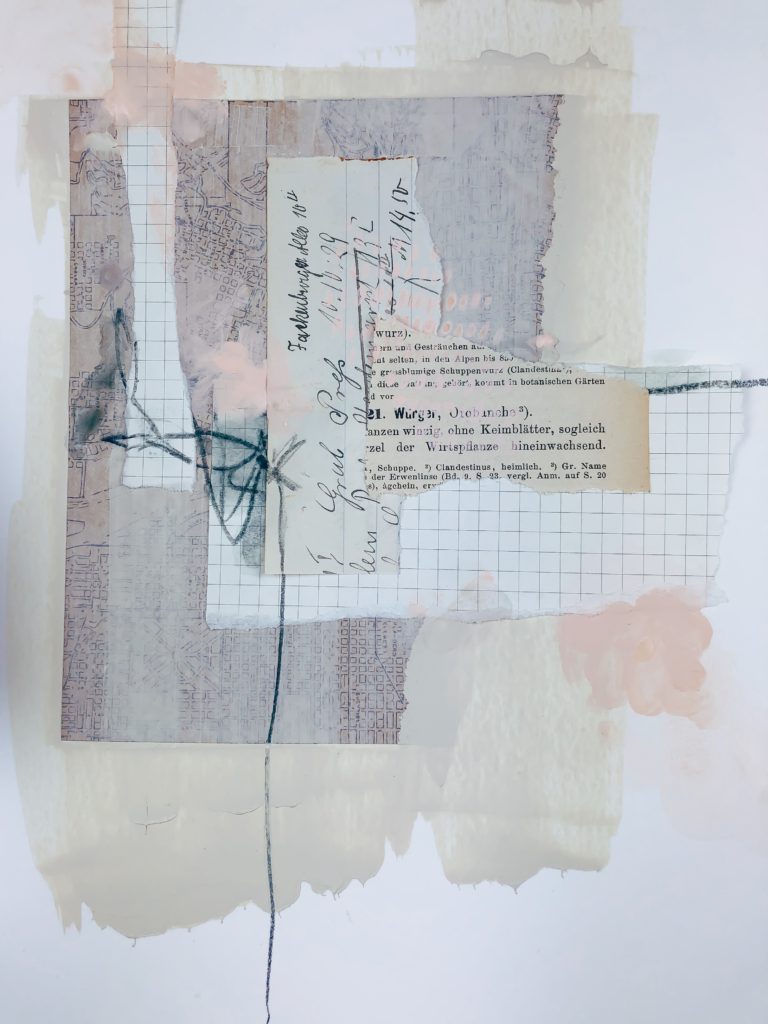 Caylee Grey's website is cayleegrey.com and her Get Messy Art creative community is getmessyart.com.
Be sure and visit the Get Messy Art About page and FAQ page.
If you'd like to hear about her online get-togethers, you can sign up for her email notifications here.
She has two upcoming get togethers you may be interested in:
May 5 — Expressive Arts Workshop
May 14 — (journaling workshop) The Voice of This Moment
She also offers some classes that you can buy individually. You can see them here.
On Instagram, she is @cayleegrey and the community IG page is @getmessyartjournal. Members of the Get Messy Art community can use this hashtag to contribute to the group #getmessyartjournal.
Caylee has her own podcast called How to Be an Artist. You can find it here.
Here are some great takeaways from our conversation:
Artists all over the world are being very kind and generous with their content. In Caylee's Get Messy Art Journal community, you can find art tutorials but also just art hangouts where you can make art with others and feel connected.
During this time of isolation, you may find yourself at times very lonely. Reaching out to an artist community can help you with that.
As many of you now know, Zoom is a great conferencing program that can be used for virtual meetups. Caylee offered a free meetup that was attended by over 80 people. One of the things you can do with Zoom is break people down to smaller groups. That makes it more manageable and intimate for people to interact with each other.
When you are joining these online Zoom discussions or classes, you can also bring your kids with you. Just mute yourself so others can't hear you. You may find that some art get togethers will be fun for your kids to do with you.
Caylee offers her classes and lots of other great content through her membership in her community. She also offers classes that you can just purchase on your own. This is a great way to get people in who aren't ready to commit to a membership.