Artist Dina Wakley is a teaching artist who keeps a full calendar of art classes in the U.S. and beyond. While she's canceled upcoming classes and is hopeful for the second half of this year, she's started offering online classes on her website. She's also appearing in Facebook Live videos a couple times a week. We originally spoke in November of 2019, where she told me about her travel and teaching plans for the upcoming year. We spoke again on March 31st, a few weeks into everyone's self-quarantine, and she told me about her plans to offer online art classes. She also has plans for the volumes of artwork she's created over the years.
Listen here or use a podcast app, such as Apple Podcasts, Castbox, Spotify, or Stitcher.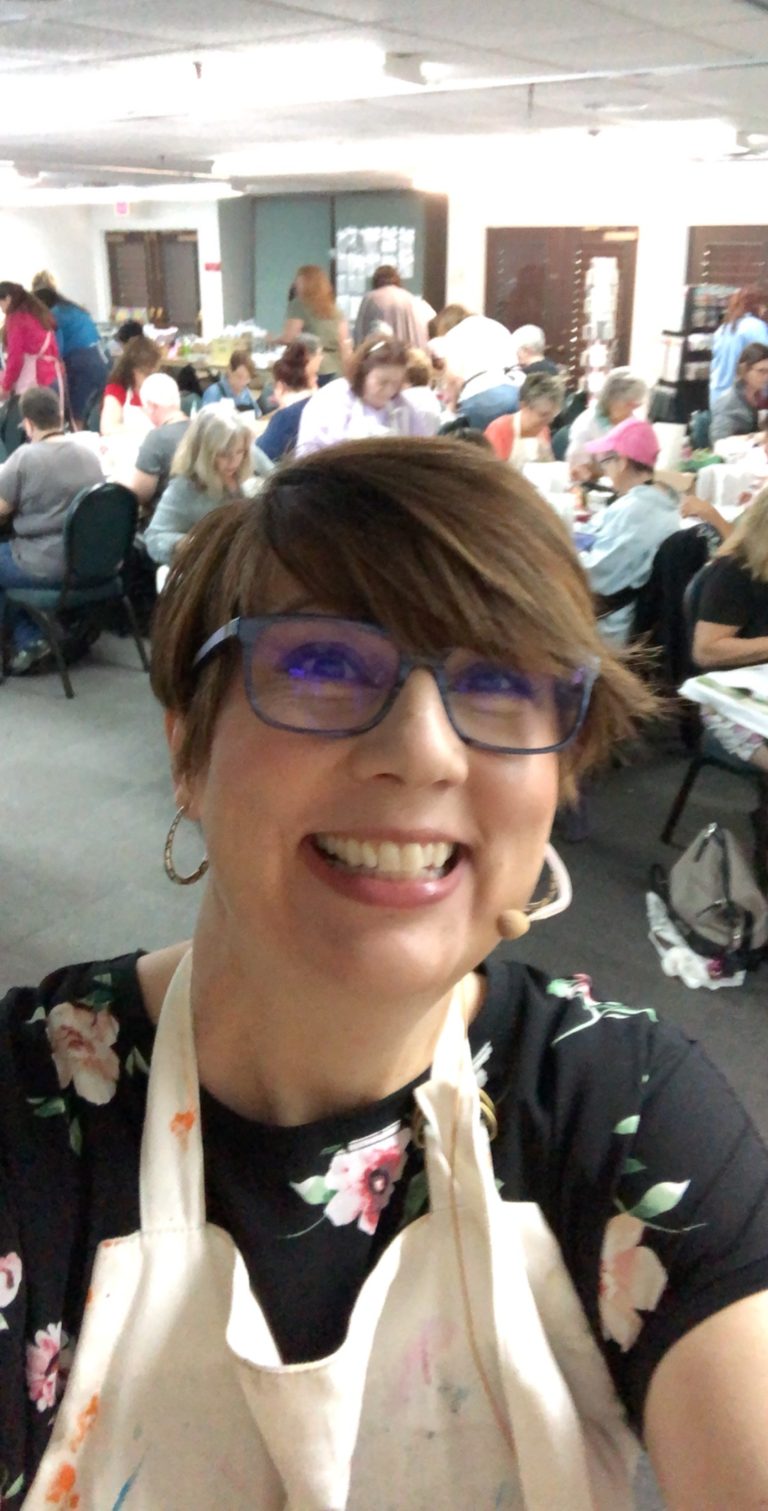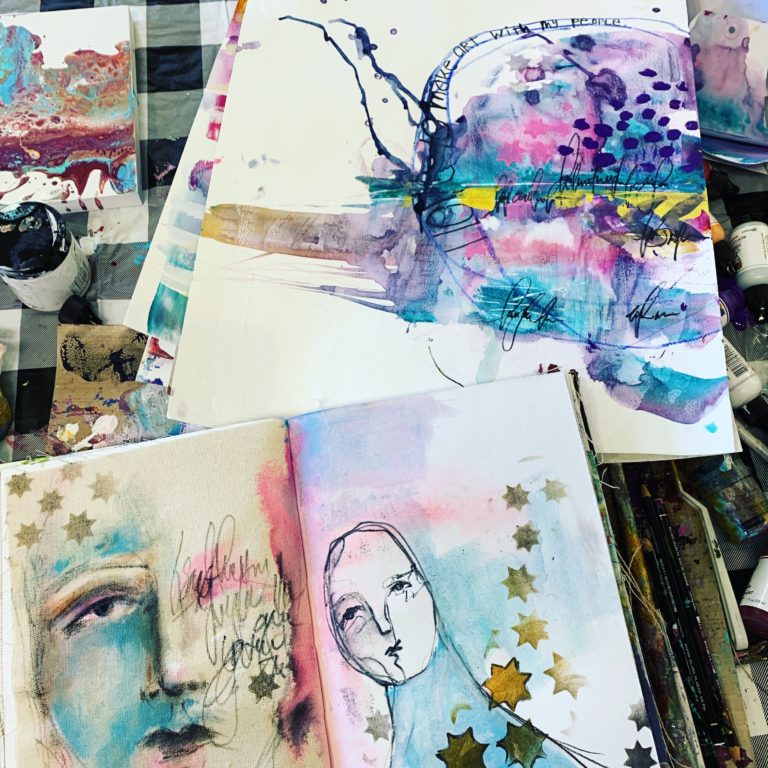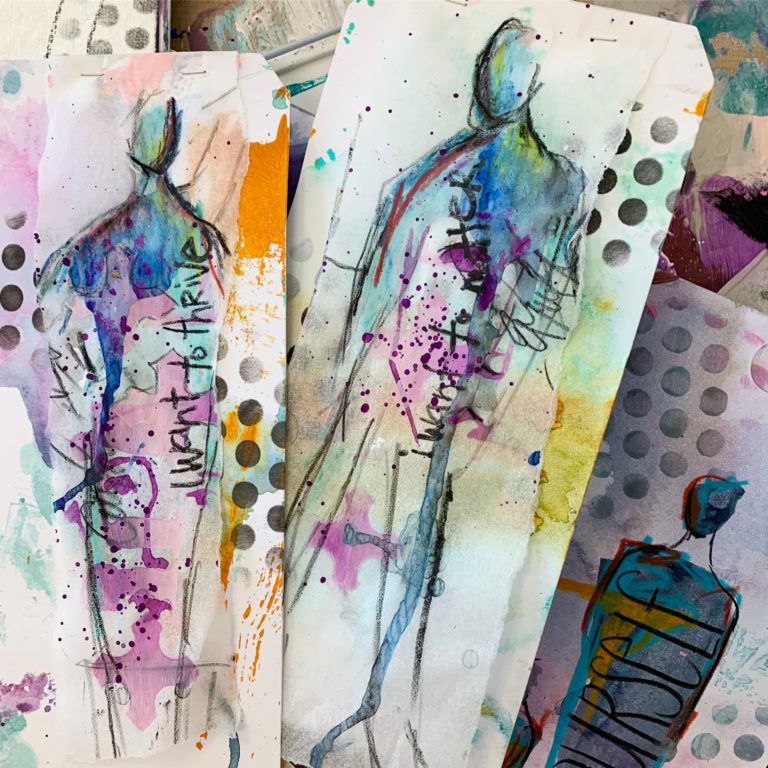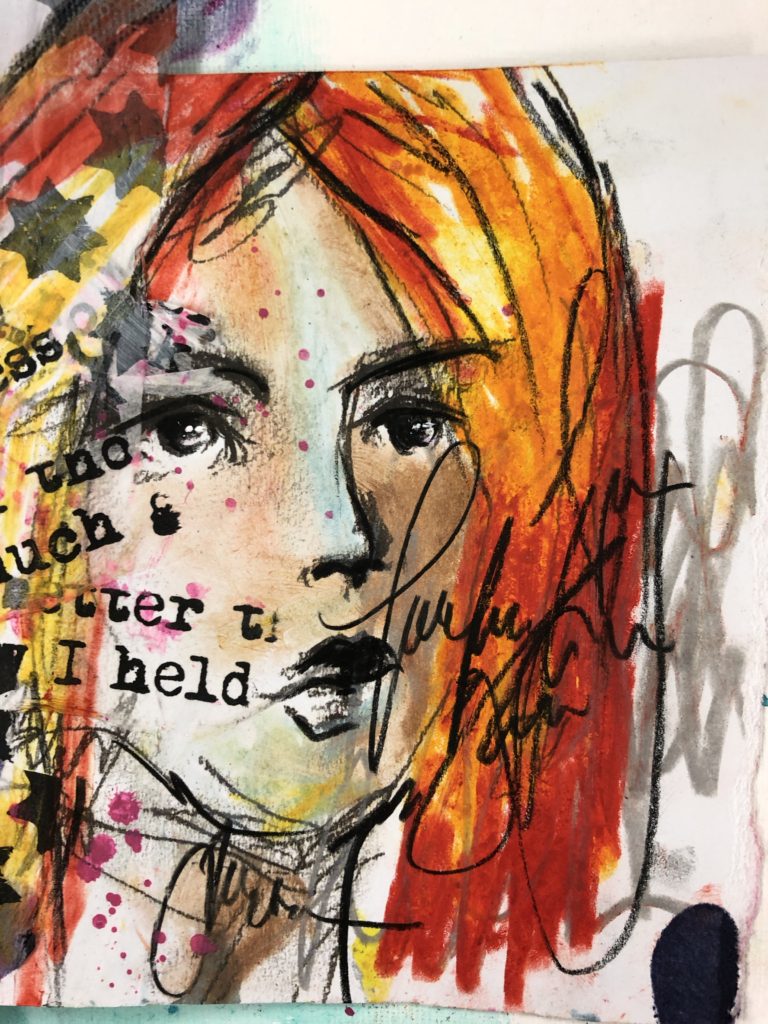 Dina's website is dinawakley.com.
Her Facebook page is Art of Dina Wakley.
You can find her on Instagram @dinawakley.
You can listen to our earlier conversation in Episode #127.
Here are some great takeaways from our conversation:
OK, if you haven't realized this yet, I'll say it again: now is the time to start teaching online classes. Many artists have had to cancel their in person classes. They can take that content and create online classes that are either live online, or students can do them at their own pace.
I've talked with a lot of artists who are offering online classes and I've asked them which platform they're using, like Teachable or Skillshare or Ruzuku. Dina has put her classes right on her website and is not using a third-party platform. That's an option too, you just need to know a bit more about programming in order to do that.
One of the advantages of using another platform is that some of them market your classes to thousands of people. Skillshare is an example of one that does that.
Dina is keeping herself out there by doing live artmaking on her Facebook page for people to see her techniques and get engaged with her art. That's a great way for you to keep in contact with your customers.
Dina pointed out that local, independently owned art stores and scrapbook stores need your business more than ever. A lot of them are offering online ordering and shipping of their products, or you can pick up the products at the curb. That's a great way to support these stores.
It's important for Dina to support these stores because that's where she teaches a lot of her live classes. She wants these stores to be around when all this is over so that she can go back to teaching there. Try to support the locations where you have taught classes and encourage your customers to do the same.
Another good reason for getting art supplies from smaller stores is the items will be touched by less hands than they would be from a warehouse supplier, and therefore they're potentially safer.
Dina has had to cancel a lot of in person classes as well as larger retreats. One of the things she does when she receives deposits from people for retreats is, she puts those deposits in a separate bank account. That way they are available if she ends up not canceling the retreat or if she just applies the deposit to a retreat at a different date.
When Dina does a Facebook Live, she uses her camera to film it. She also has it open on her iPad so she can see the comments that people are saying and she can respond right away. Dina also saves all her Facebook Lives to the video tab on her Facebook page so you can go back and view any of them. She also puts them on her Youtube channel.
Because Dina uses a Mac, she can airdrop her videos from her phone to her laptop. Then she uses iMovie to edit her videos for her online classes.
Because Dina has done so many classes and made so much art over the years, she has piles of artwork in her studio. She's going to sort through them and sell some as another source of income during this time. Go through your class samples and daily art making and see if you can do the same.
She's decided that if she puts out a lot of her art for sale, she will do it as a popup sale through Facebook and Instagram rather than taking the time to put them all on her website. That's a much easier and faster way to sell some art.