Artist Betty Franks Krause lives in San Jose, California, where she creates beautifully colored abstract paintings. She shares her techniques through her Youtube channel, Instagram posts, and now through Facebook. In fact, when I first talked with Betty, she gave us a lot of great technical information about making videos, so be sure and go back and look at Episode 109's Show Notes on my website. In today's conversation, she tells me how she had a year of travel and in person classes scheduled that she's had to cancel. She's filling her time instead with more painting and live art demos as well as classes for her followers. She's also offering smaller artworks on paper.
Listen here or use a podcast app, such as Apple Podcasts, Castbox, Spotify, or Stitcher.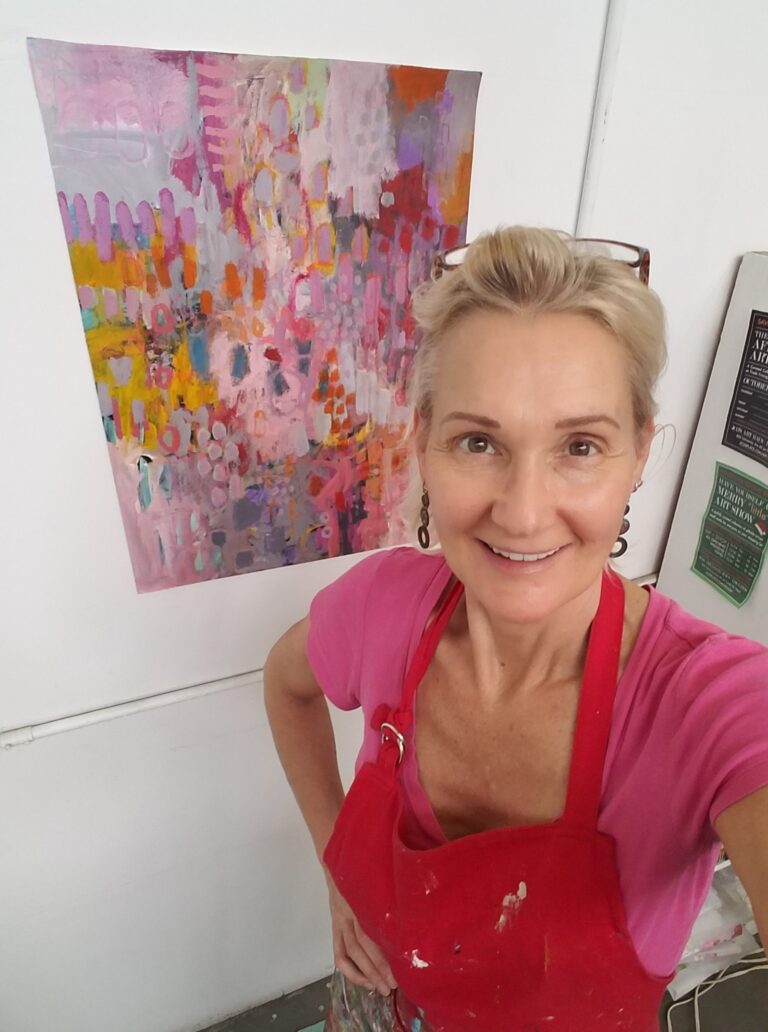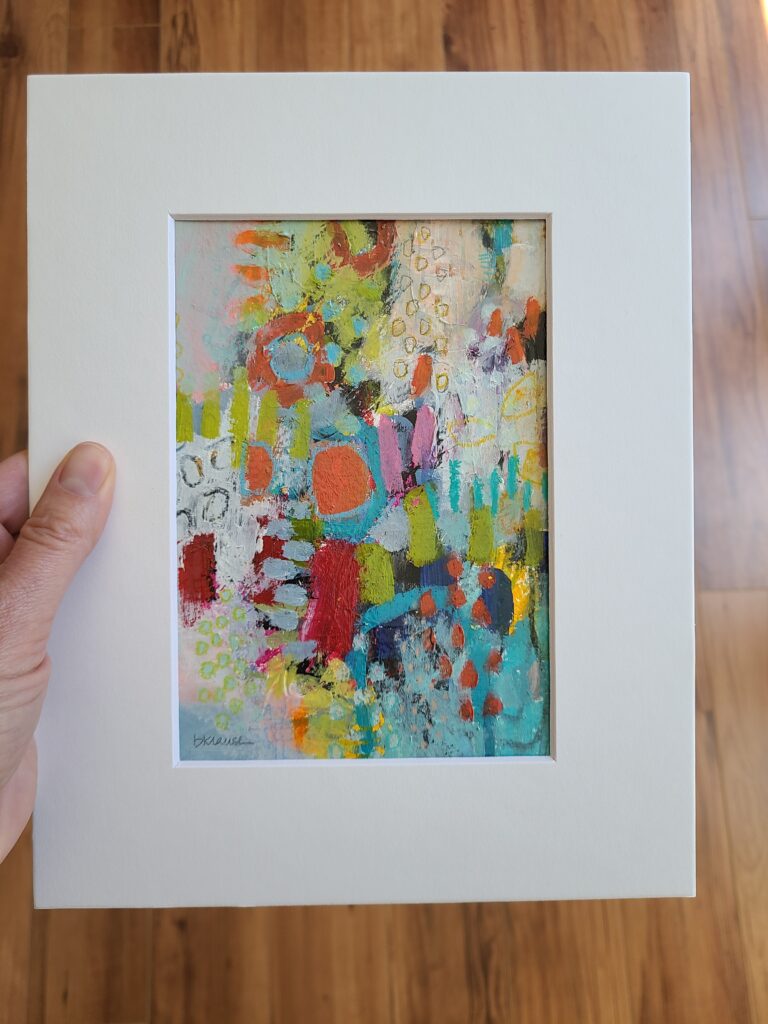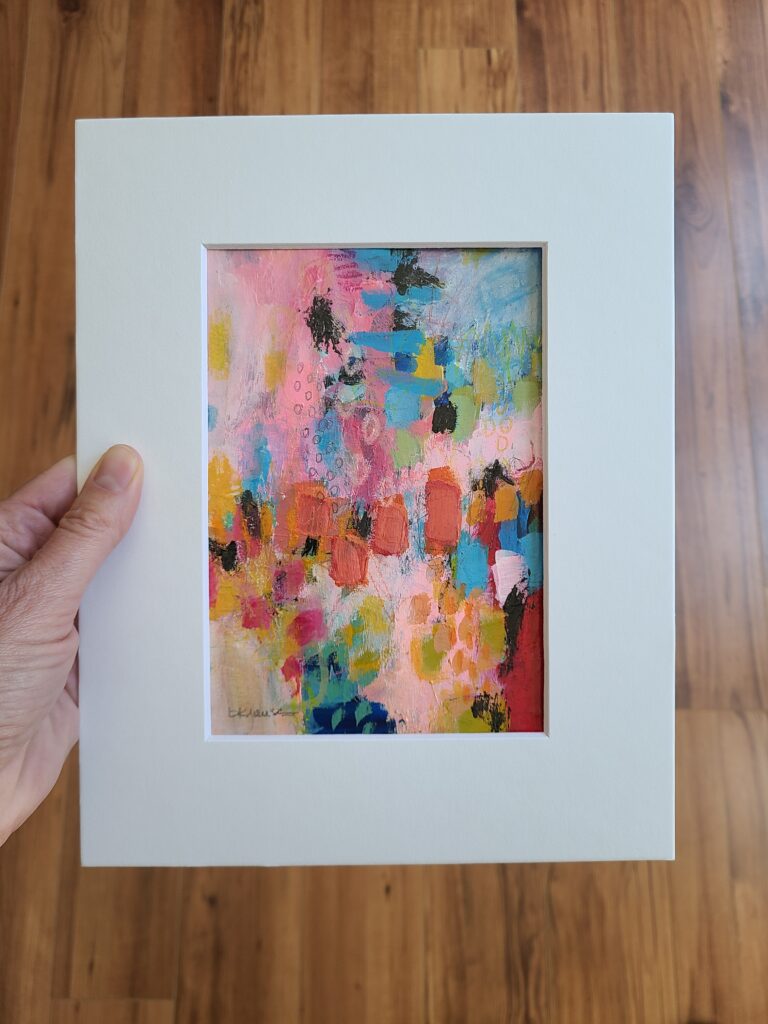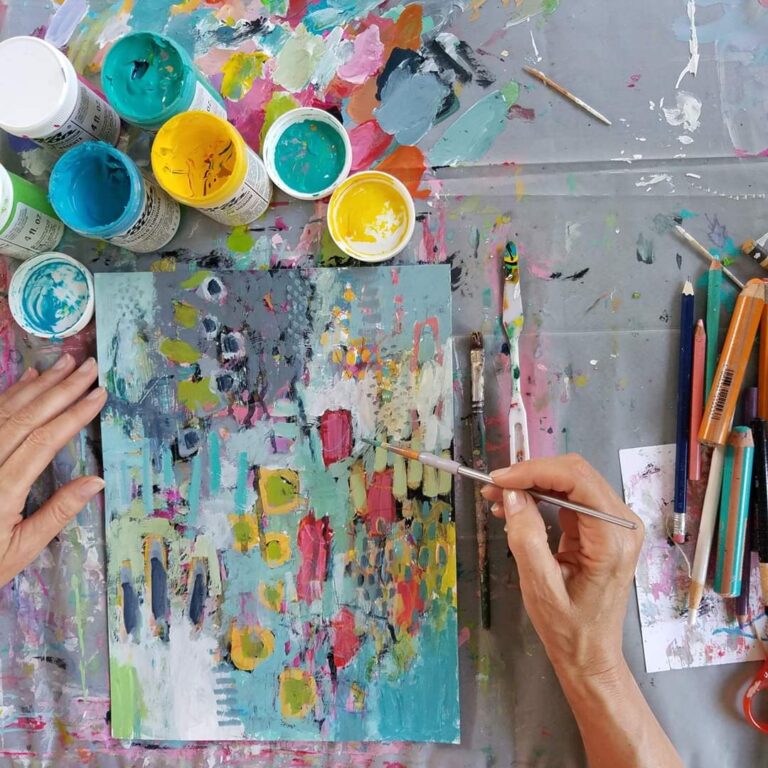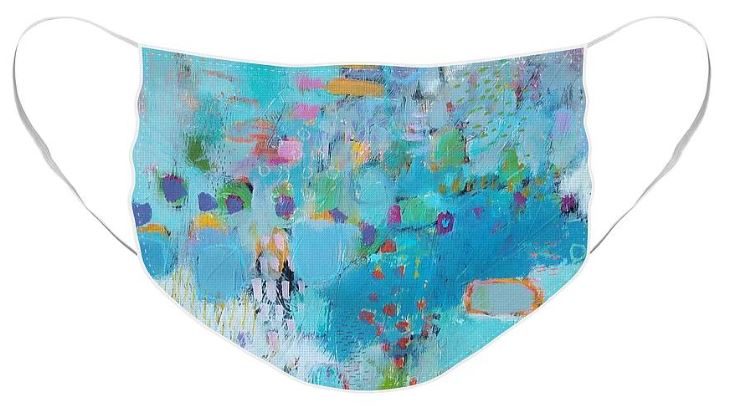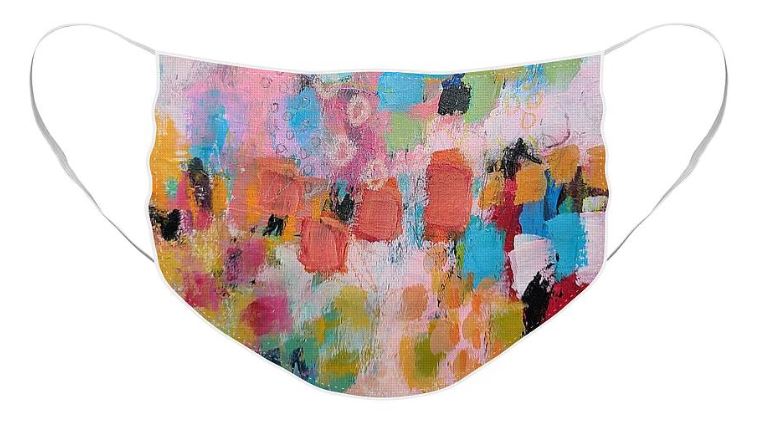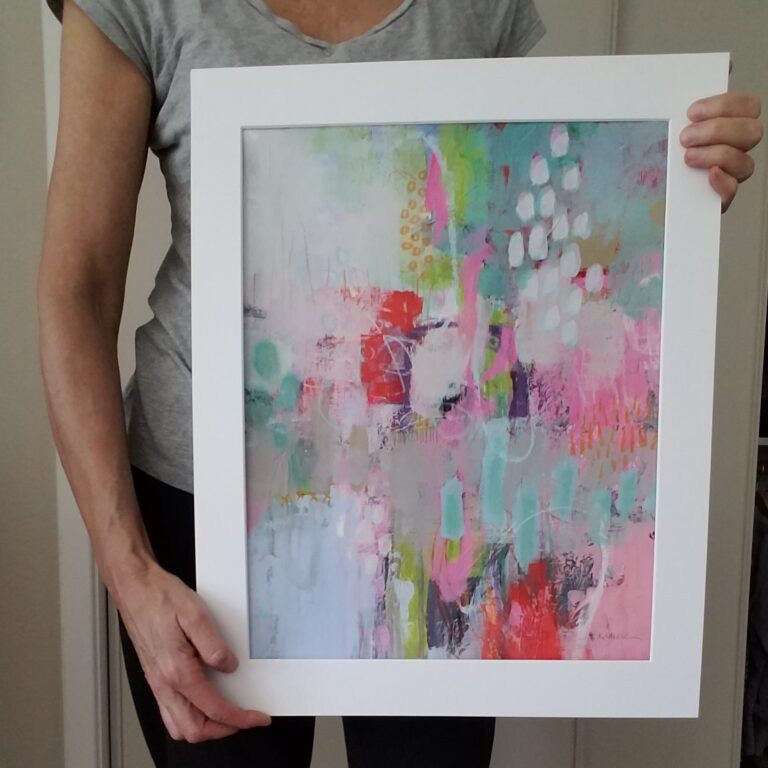 Betty Krause has a website that is called bettykrauseart.com.
To be the first to find out about her upcoming classes and art sales, sign up for her email list.
Betty will be hosting a June 27, 2020 "Paint with Betty" class, so be sure to sign up for her email list to find out more details.
You can find her on Facebook at Betty Krause Art and on Instagram @betty.krause.art
Betty is selling face masks with her art through Fine Art America here.
Here are some great takeaways from our conversation:
When everyone went into lockdown, Betty wanted to find a way to stay connected with people. She decided to make some small art and give one away per week for free. She's found that it's very important to be engaged with your customers every single week.
Betty has found that people still want to buy art, but they're more likely to buy smaller, less expensive art. She's made available small artworks on paper and has had recent success selling those. Some she even sells with a mat.
When Betty sells her small artworks, she makes them available to her email list first. That way they get first dibs as her biggest followers.
If you'd like to develop more followers on Facebook, then a Facebook Live would be the way to do that. Don't worry about the numbers, just go for it, and each time you do it you'll get more people watching.
It's a good idea to announce your Facebook or Instagram Live events ahead of time. They should be announced on those platforms, but they can also be announced to your email list.
When you do video demos or lessons on Facebook Live or in a Zoom meetup, you can then upload the video to your YouTube channel so people can easily find it there.
Zoom is also a great way you can offer live classes to students. People can ask you questions, they can make art along with you, or they can look back at the recording later.
Treat those that have signed up for your email list as your biggest fans. Let them be the first to know about upcoming events, and maybe even give them discounts to events.
Betty sets up private sales of her art just for her email subscribers. She'll set up a private page on her website and send them that link where they can see and purchase the special sale art.