Mixed media artist Rae Missigman teaches online classes, sharing her methods for making small and quick art pieces covered with her signature mark making. She partners with artist Sandi Keene for some of her classes, and they've managed to produce some of those classes virtually. She had to cancel some upcoming art workshops, including one in Italy, but she's continued to make art and share it with others. If you'd like to go back and listen to my original interview with Rae, you can listen to Episode #120 here.
Listen here or use a podcast app, such as Apple Podcasts, Castbox, Spotify, or Stitcher.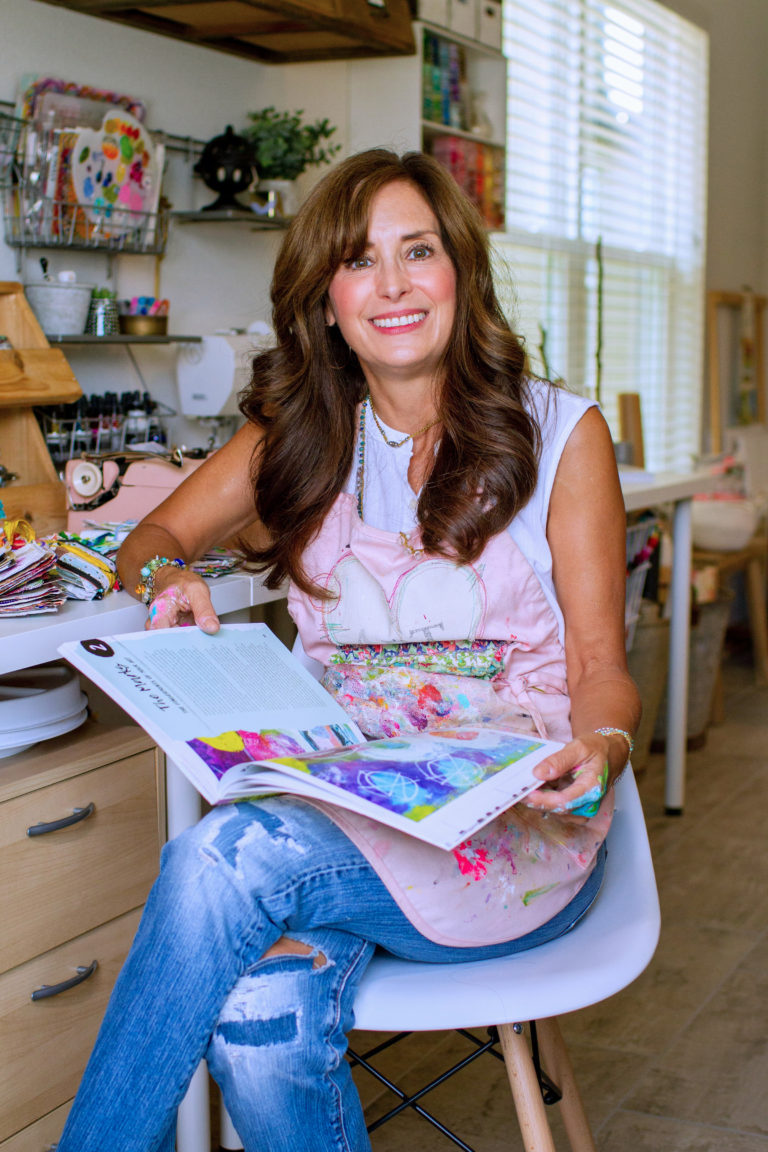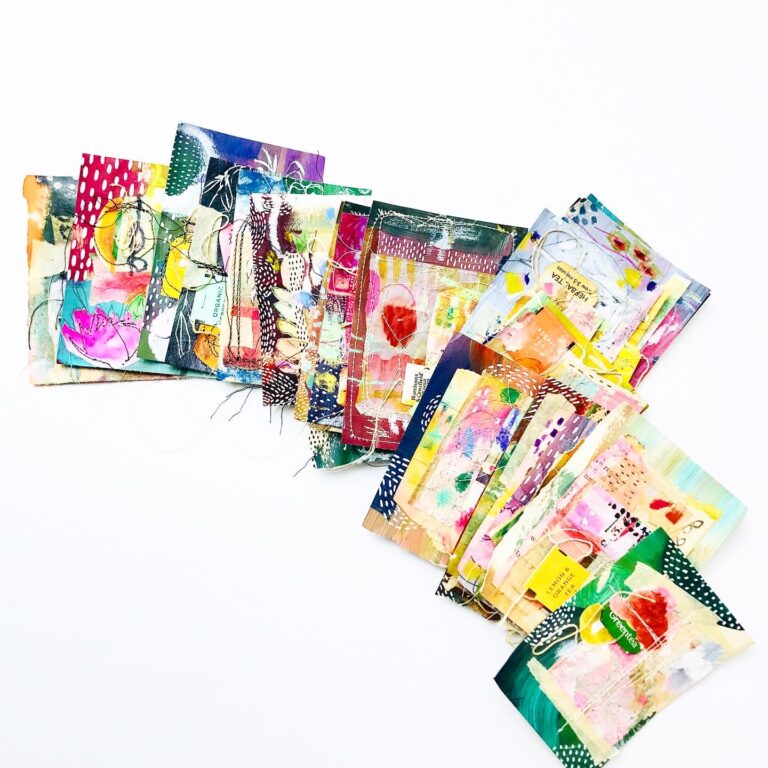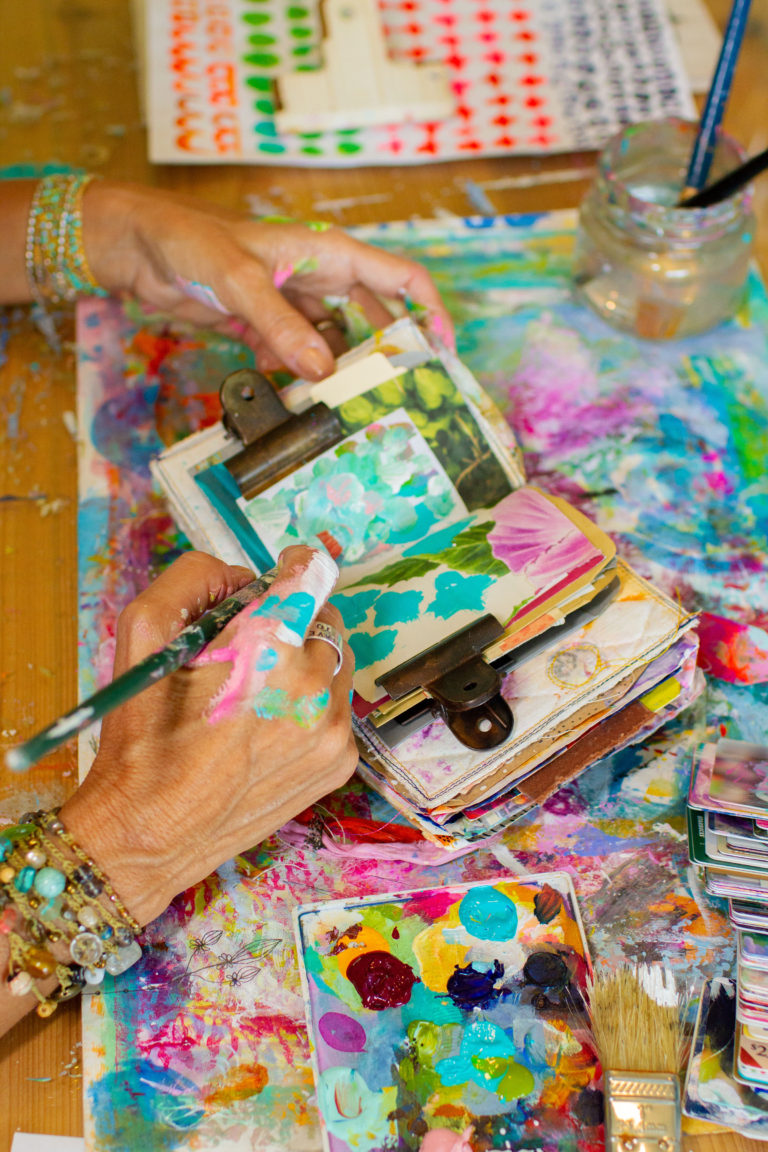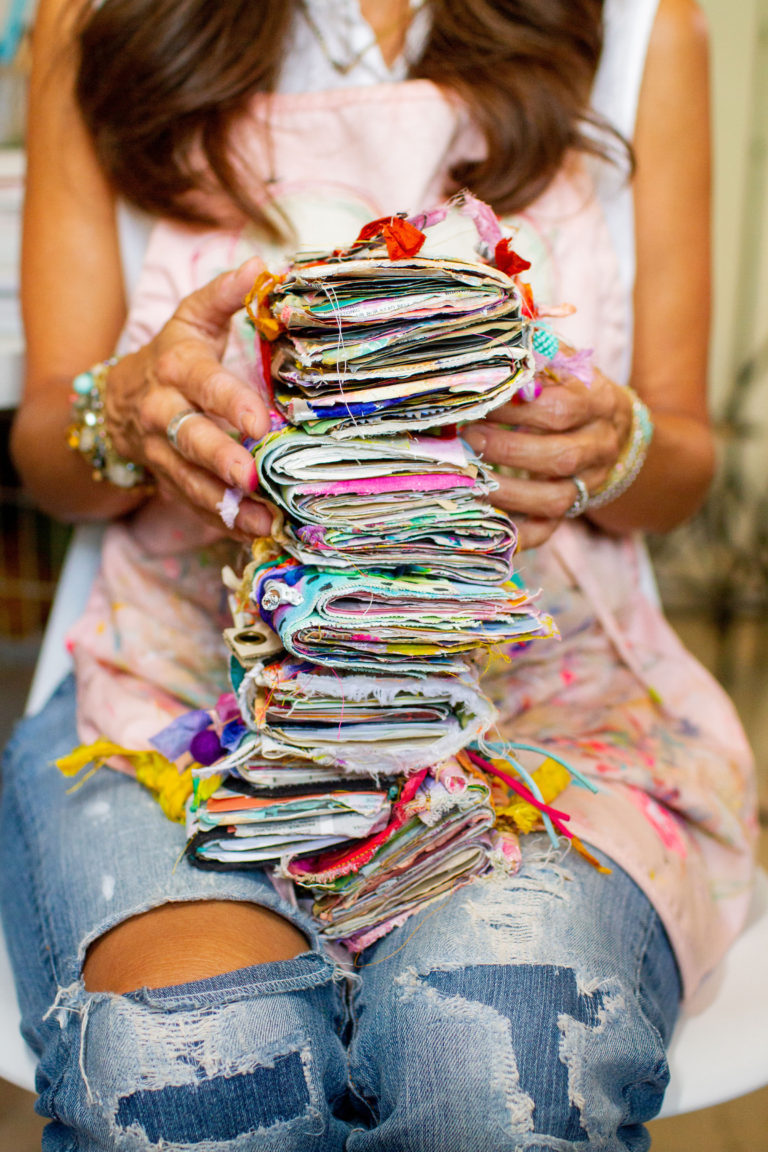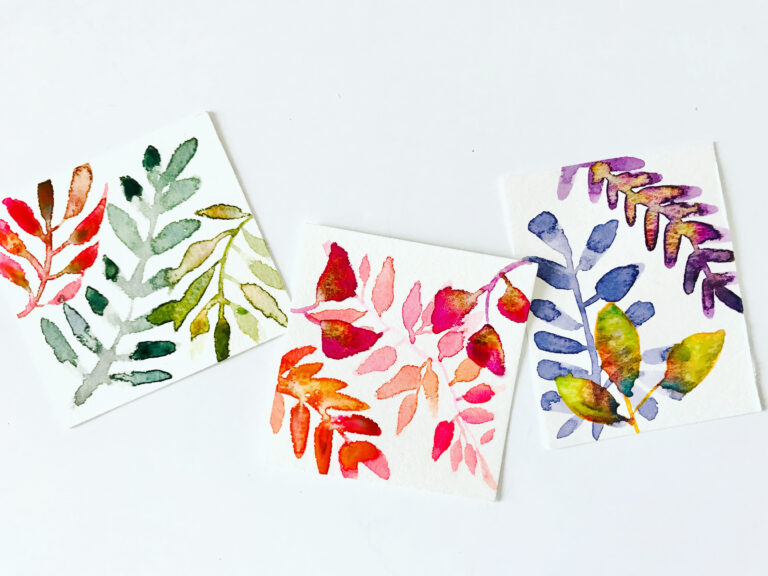 Rae's website is raemissigman.com.
Her Instagram is @raemissigman.
Rae's Pocket Journal Class that she teaches with Sandi Keene can be found at popupartclasses.com.
You can find her line of stencils with StencilGirl Products here.
You can find information about The 100 Day Project here.
Here are some great takeaways from our conversation:
Rae uses a small journal that she calls a Pocket Journal to make quick art pages. A small size is great to take with you but also so that you can have the feeling of accomplishment of making art and finishing a whole page.
She also pre-decorates some of the pages, by either using found papers for the pages themselves or by adding some paint or color to the page. This way she's not starting with a blank page, so it's easier to get started on a journal page that is already started for you.
The 100 Day Project, which is directed by Lindsay Jean Thomson, is a great way to keep you motivated to make art every day. You can give it your own parameters as to what you're doing, what size, and what materials. By posting your artwork each day it gives you a bit of accountability to make art, but it also gives you a daily creative outlet.
Rae recently spilled a bunch of paint in her studio. Rather than just cleaning up and wasting the paint, she mopped it up on sheets of paper. By letting them dry, she could cut them into small pieces and use them on other art. You can also take art that you didn't like and cut that up to use as background pages or journal pages.
You can also just use paper as a palette and cut that up later to use in your art.
When the world shut down and everyone self-isolated, Rae realized that she needed to continue to make art. She also felt that she should continue to post it to help the people who like to look at art daily. Remember that making art in an unsettled time could help you, but it also could be very comforting to someone else. If you're able, continue to post your art for others to see.
Rae makes a distinction between art that she does for her business and art that she does for her hobby. Of course you can do art that's just for you that you don't share with the world. It's nice to have some art that you do where there's no pressure to make it perfect or a certain way.
Be open to collaborations with other artists; you can learn from their styles as well as learn to use new tools and techniques.
Of course you can still collaborate with artists even with social distancing. Rae films class videos with her partner Sandi Keene, but if they can't get together in person, they can film separately and piece them together.