On my podcast, I interview an artist every Wednesday.  These artists are visual artists, meaning they create artwork that you can see, like ceramics, paintings, jewelry, or fiber art. But what I've discovered in my interviews is that selling their original art is not the only way they make income. They've learned that they can sell their prints, license their artwork on products, teach in a classroom, teach online, teach all over the world, make public art like murals or sculptures, write books, and so much more. These Show Notes will give you lots of information about the many ways you can earn income as an artist, some you may have tried, and some you may not. Click on the links to get more information. 
Listen here or download from any podcast app.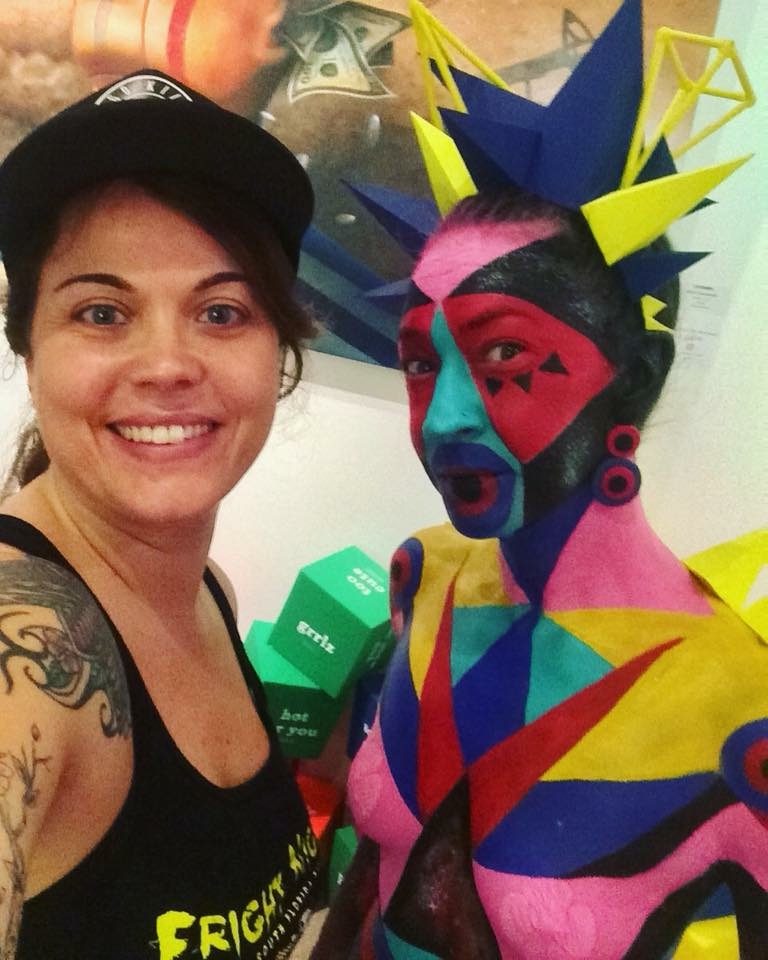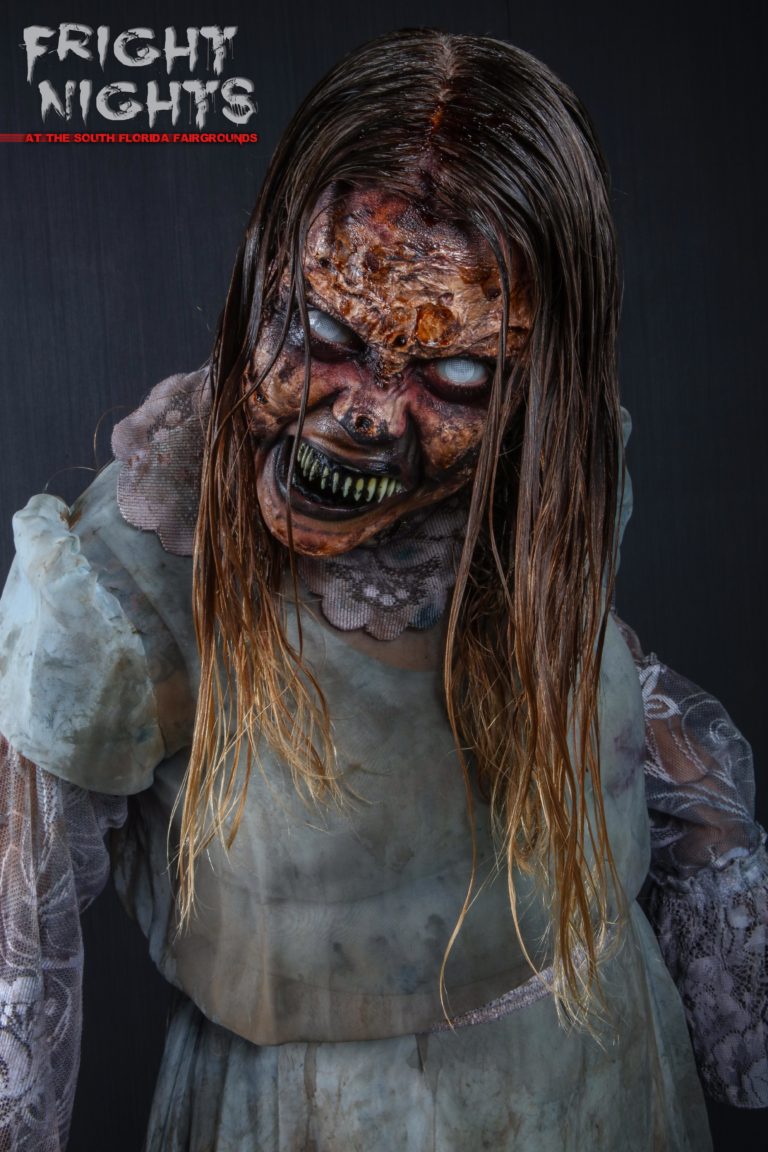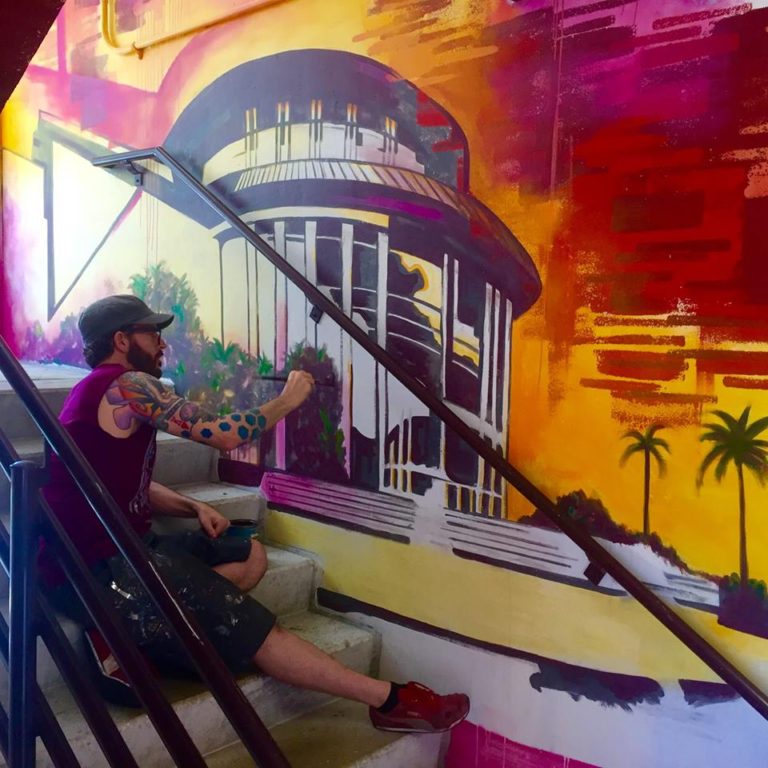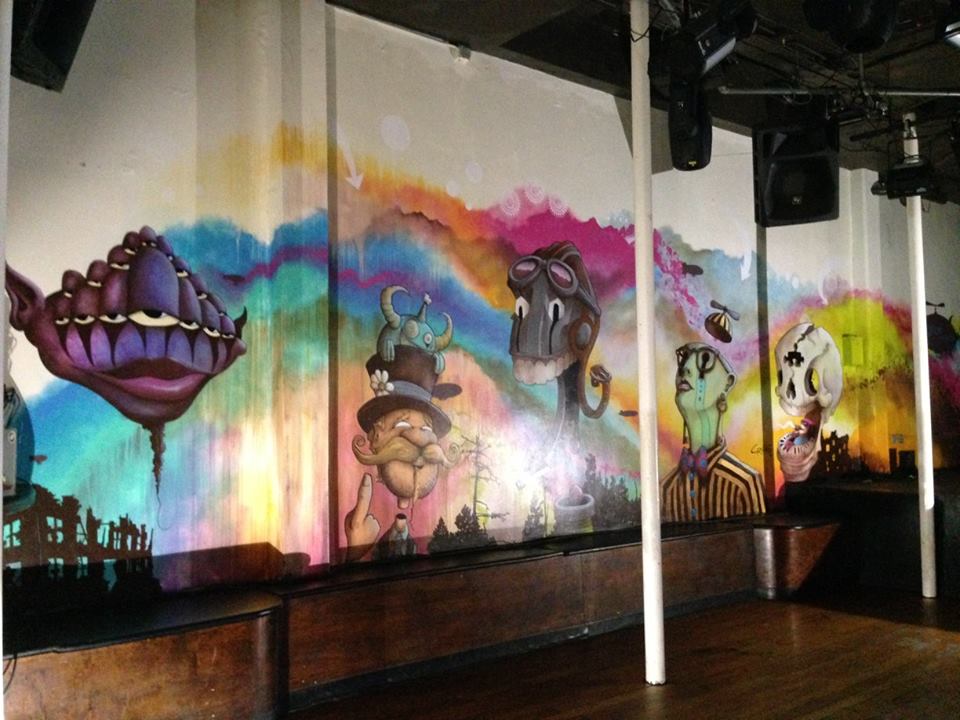 For the photos above, you can find out more about artist Renata Rodrigues on Facebook and artist Craig McInnis on his website.
I've done a couple of mini business episodes that will help in selling your original art. Be sure to check out Bonus Episode #4 Approaching Galleries: How to Find Them, How to talk to Them. 
Bonus Episode #14 is all about Calls to Artists, and there are some good links in the show notes that tell you where you can find these opportunities to display and sell your art.
To sell your artwork online, check out this article by ArtPlusMarketing: The 15 Best Websites to Sell Art Online.
The Abundant Artist gives you tips on how to sell your art online here.
Design Sponge gives 10 Tips for Licensing Your Art.
ArtsyShark has a couple of good articles about licensing. Check out How to License Art to Manufacturers and Should You License Your Art?
And finally, visit artlicensingshow.com to see how you can connect with licensors.
Teaching your art techniques can be a great source of income. Here are a few good articles that will help you get started:
lachri.com Start Teaching Your Own Art Classes
emptyeasel.com How to Teach Art Classes in Your Own Home
A different kind of art class is art tutoring. This may be a way to help students who are enrolled in an art program or who want to audition for an art program. Check out drawpj.com 10 Tips for Supporting Your Art Career by Teaching Art.
Consider making public art, like murals or sculptures. Here are some articles to find out more:
Project for Public Spaces Design and Review Criteria for Public Art
Lower Manhattan Cultural Council Questions to Consider when Planning your Project
The Greater Pittsburgh Arts Council has an excellent article on Mural Making 101.
Also check out the Kickstarter Blog's The Process: Making a Public Mural.
Public art and mural opportunities can be found on callforentry.org.
I'm no expert on publishing books, so you really should talk to other artists who have gone through this process. I did find one article that looks good: Publisher's Weekly The Indie Author's Guide to Self-Publishing Art Books.
I also found this article in Gwenn Seemel's blog: How to Publish a Book of Your Art.
Hopefully by listening to my podcasts, you will become not only inspired but encouraged by these artists and what they do. If there's an unusual way that you've earned income as an artist, please let me know, and I'll talk about that in a future episode.