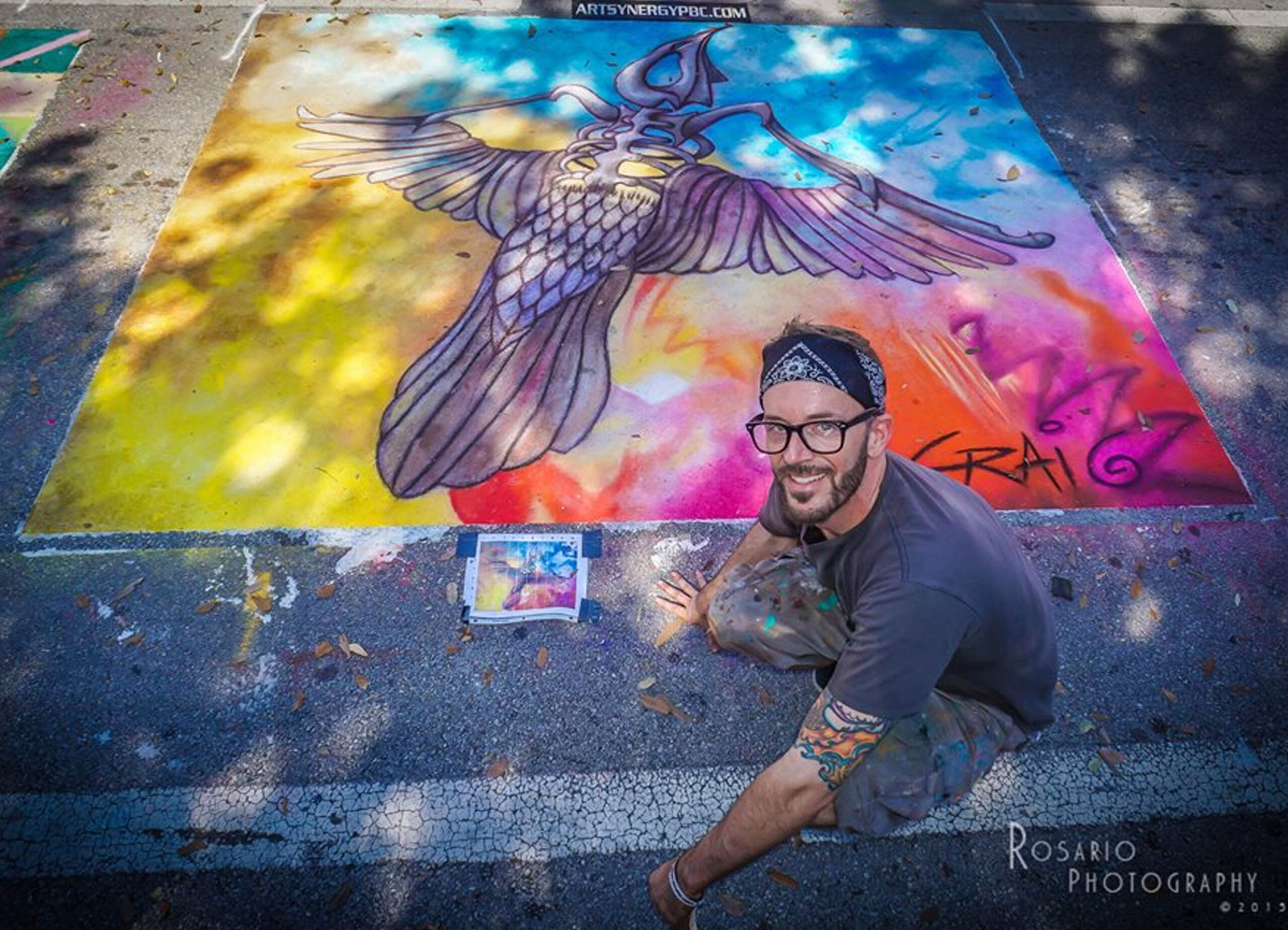 Craig McInnis is an artist based in West Palm Beach, Florida. For the past few years, he's been developing his abstract fine art, while still working with his pop/surreal character-driven art that often depicts a social message. In the past few months, he's found that some cities and art groups are working to support artists, and he's received art grants as well as many mural opportunities. He's also moved his teaching to online classes, and he continues to expand his art career with collaborations with other artists and business leaders. Be sure and go back to Episode 33 when I first talked to Craig. He tells us how he got his start and how for a big part of his year he was the Creative Director of a large group of haunted houses, known as Fright Nights. That's been put on hold this year, but Craig has found many other artistic things to keep him busy.
Listen here or download from iTunes, Spotify, Google Play, CastBox, or Stitcher.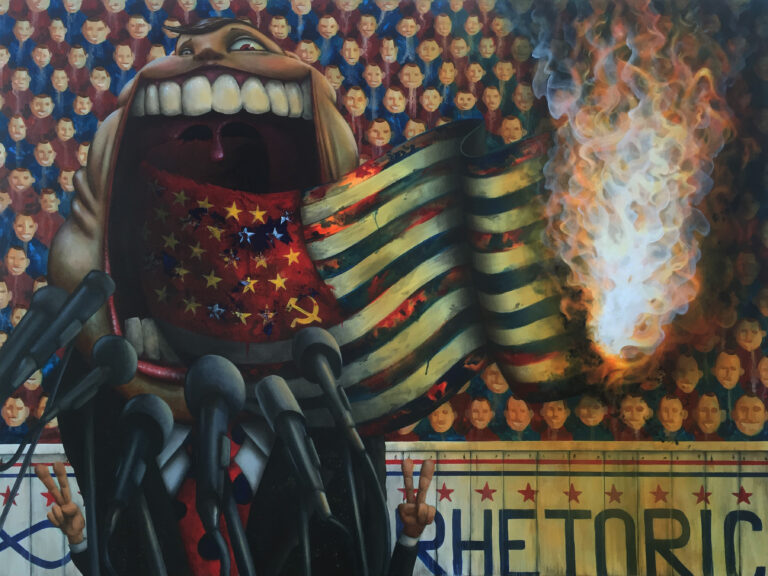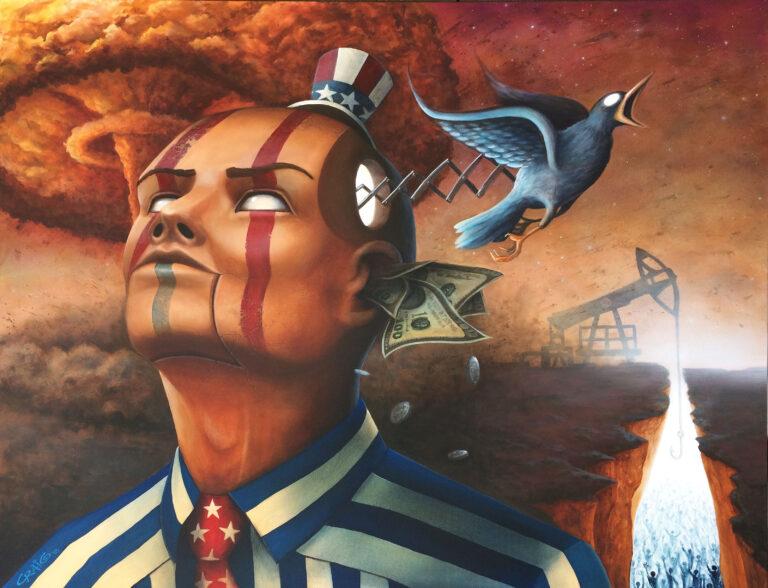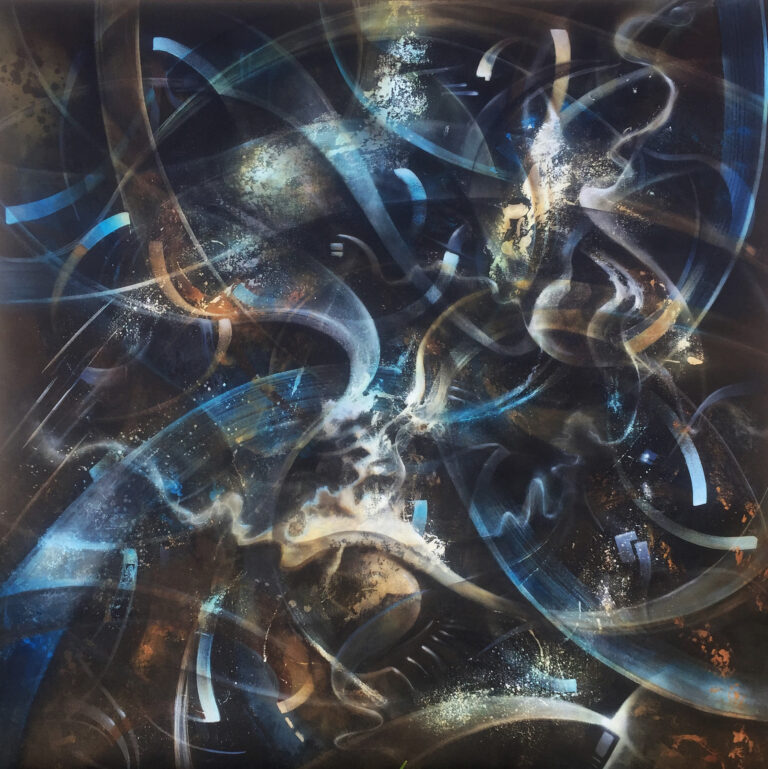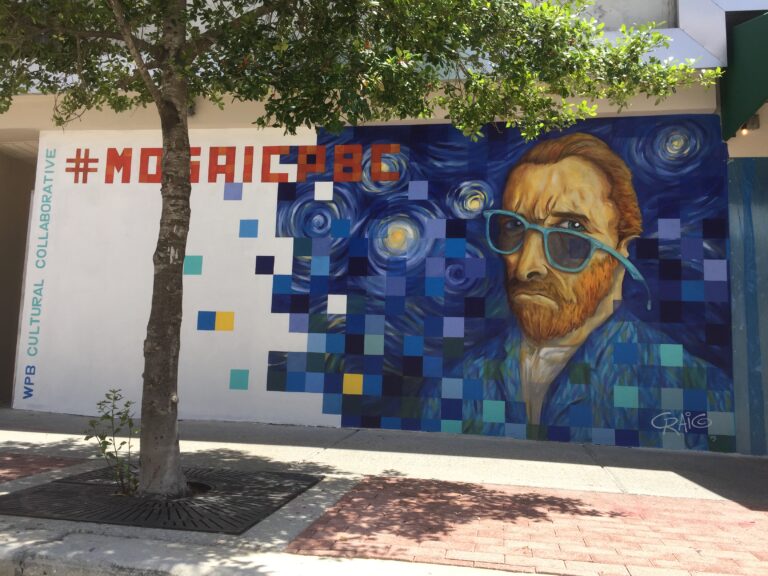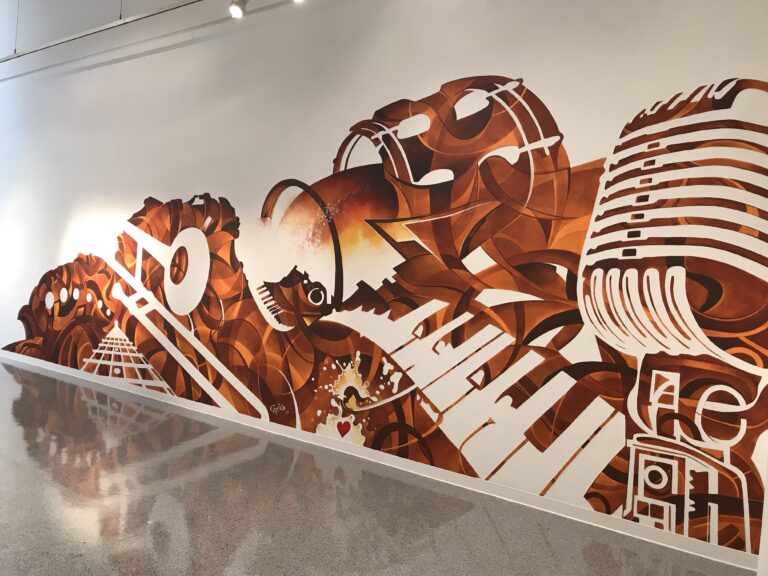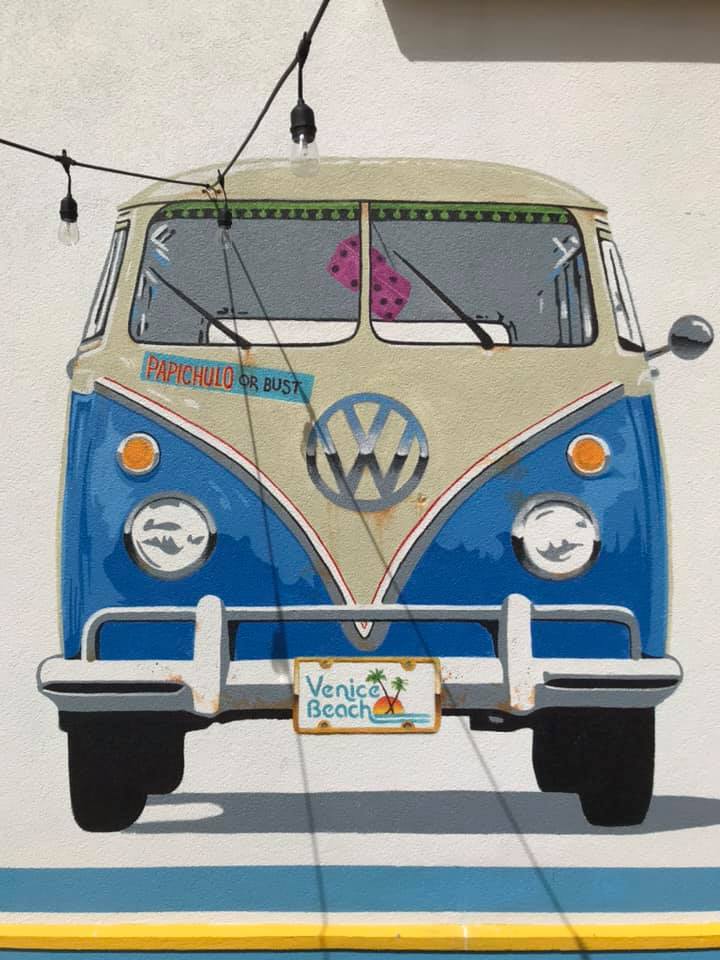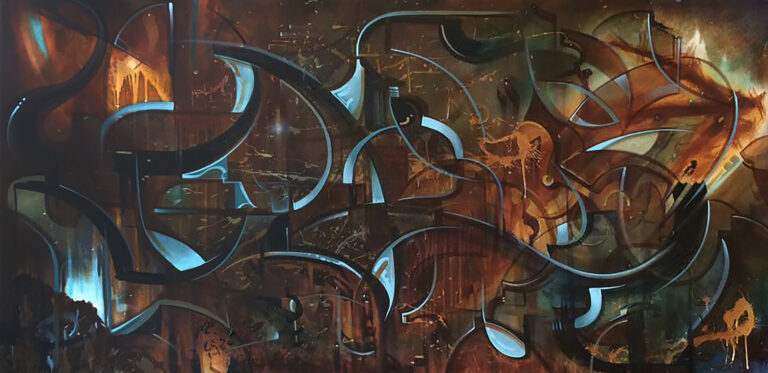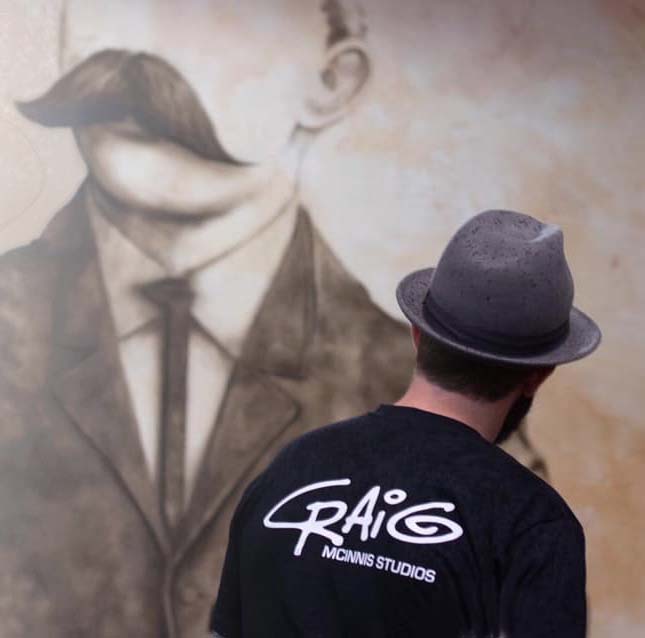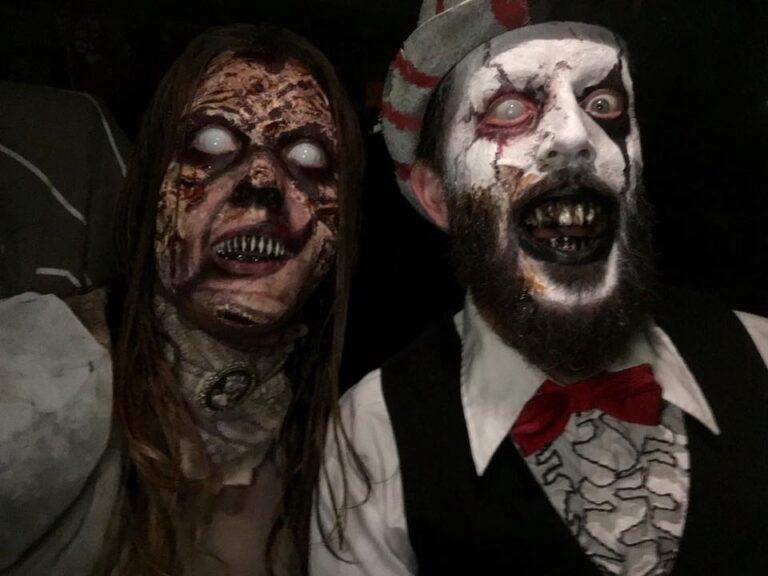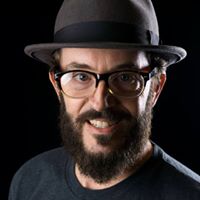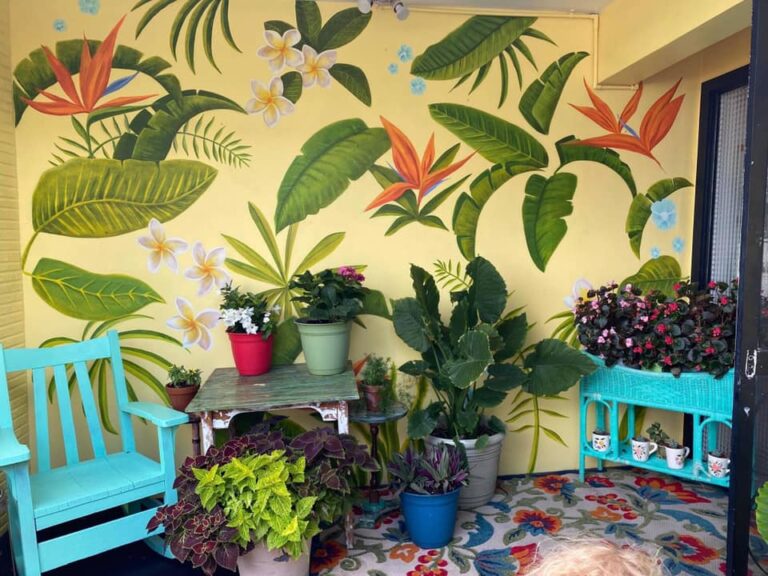 Here are some great takeaways from our conversation:
Expand your view on the art that you can produce. It doesn't have to be limited to one medium. For Craig, he started painting sets for a haunted house. Later he worked on the makeup and wardrobe for the actors, and then the design of the actual houses. Ultimately this led to a Creative Director position at Fright Nights, a haunted house event in Florida. He was able to move to this position because he had used art skills at so many components of the whole project.
Murals are a good art form to pursue right now, because they're usually a solitary experience. You're usually outside in the open air, and not around a lot of people when you are creating it, so you can do it rather safely during this social distance time.
Craig made a great statement about a client who he has worked with on multiple jobs. He said Take care of your clients, and they will remember you in tough times. He gave the example of a restaurant owner and designer who has hired him to paint murals in three restaurants, the latest during the pandemic when Craig really needed the work.
If you're being offered larger jobs, you might want to take an assistant to help you. It's a win-win for you both, because they can help you get the job done in a timely manner, and you can teach them your skills so that they can expand their art experience.
Seek out artist grants to help fund your business. Many organizations have offered microgrants to artists since the pandemic began to help them get through the slower months. You can search for grants at the local, regional, or national level by just googling "grants for artists."
I mentioned that you can also find virtual art shows right now. You can apply to some no matter where you live in the country. The art is still for sale, and buyers from all over can see the art.
Some of the changes we've had to make due to social distancing are very innovative and successful and can actually be carried forward even past when we don't have to distance so much. Think of the changes you're making and see if it makes sense to continue these new things for your business next year.
Artists this year have had to cancel large events that they've done for many years in a row. It's a good idea to keep the name of the event out there and perhaps do a smaller version, maybe something online, that can continue the name so people won't forget it when you're ready to go big again next year.
If you're unable to sell your art in your usual way right now, continue to put your art out on social media anyway. This way you're keeping your name out there, and when you're ready to put art out to sell again, your followers will still be there.
Craig likes to balance making his fine art and commercial art, because when one is having a good day, it can support him until the other one is doing well again.
The last thing we talked about was making it easy for people to find you, whether they want to buy art with you or collaborate on a project. List your email address and phone number right on your website. That's where people will go to find out how to contact you. Contact forms are fine, but they're just not as easy to use as putting your email address out there.