Roberta Wagner has a home with a studio in Gig Harbor, Washington. Her day job has always been in the banking industry, but she takes a break from that by making art. She's made ceramics for many years, paintings, and now textile and paper collage art. Art has always been a part of her life, and a few years back she decided to write her first book called Come Walk with Me: Exploring Why Art Matters. With the help of a few book and photography experts, she's created a beautiful book that just came out this year.
Listen here or download from iTunes, Spotify, Google Play, CastBox, or Stitcher.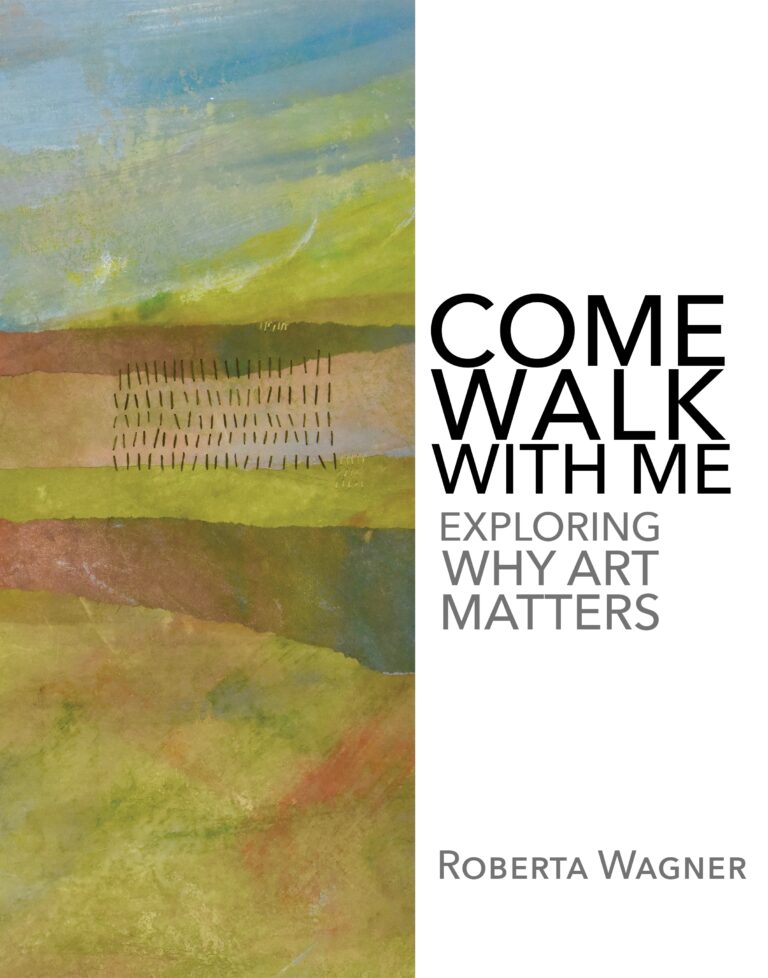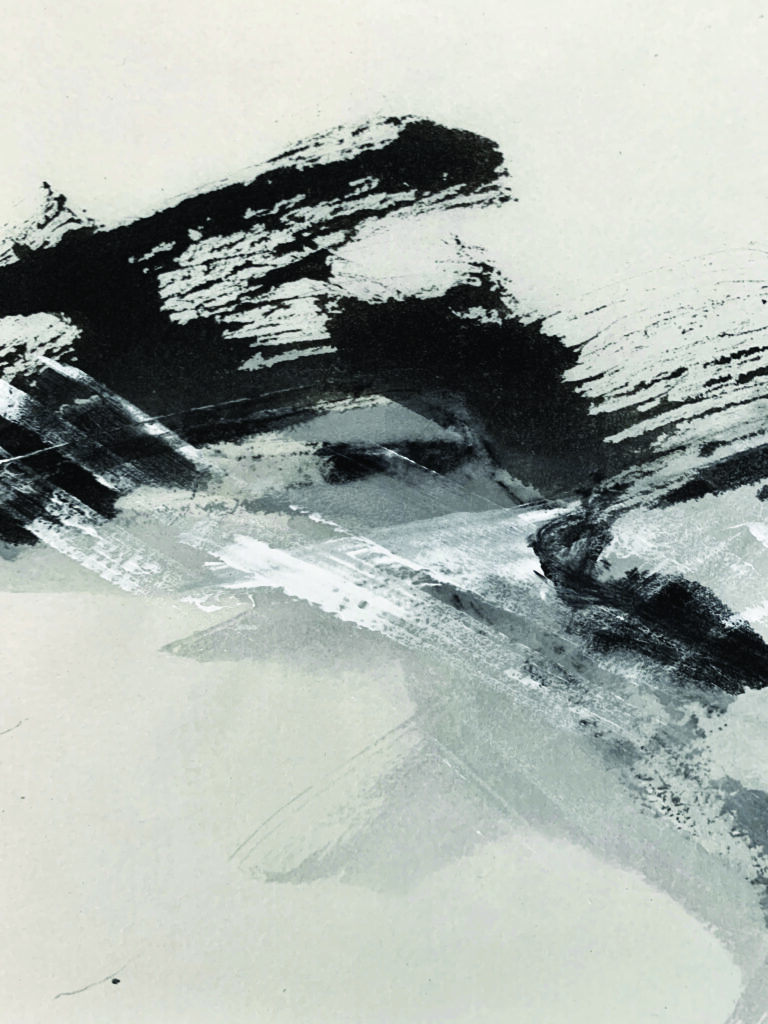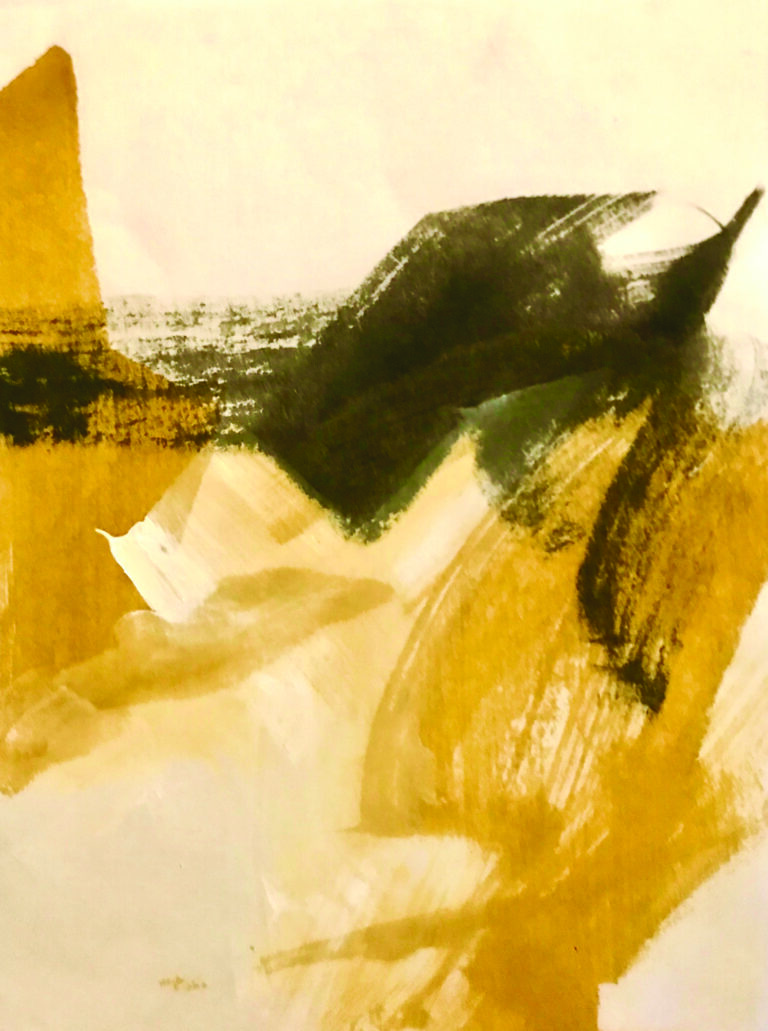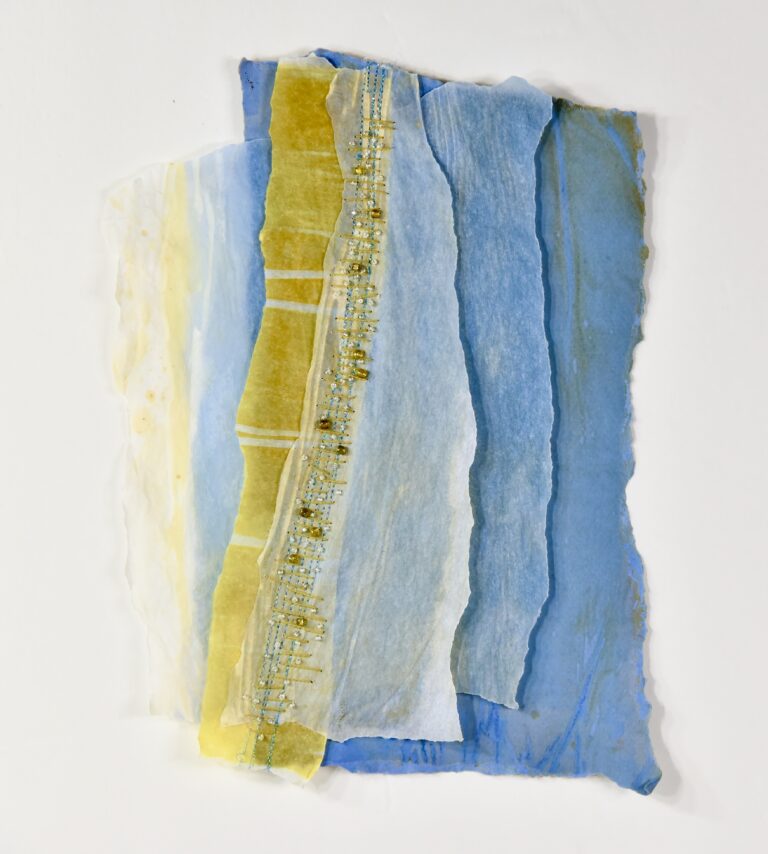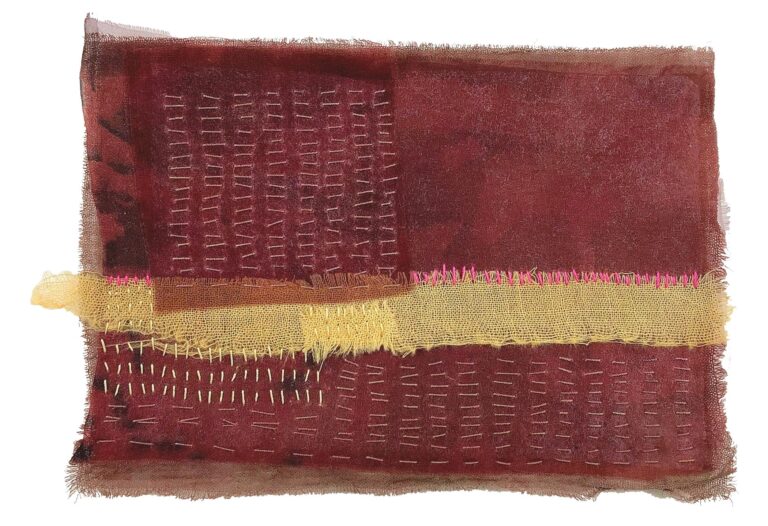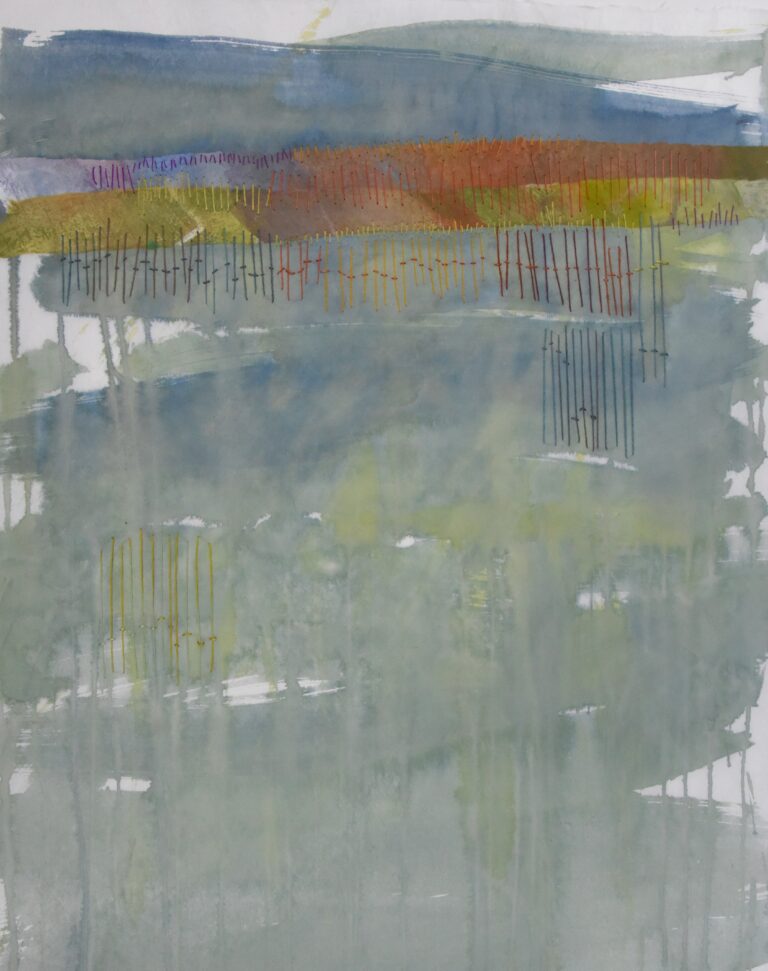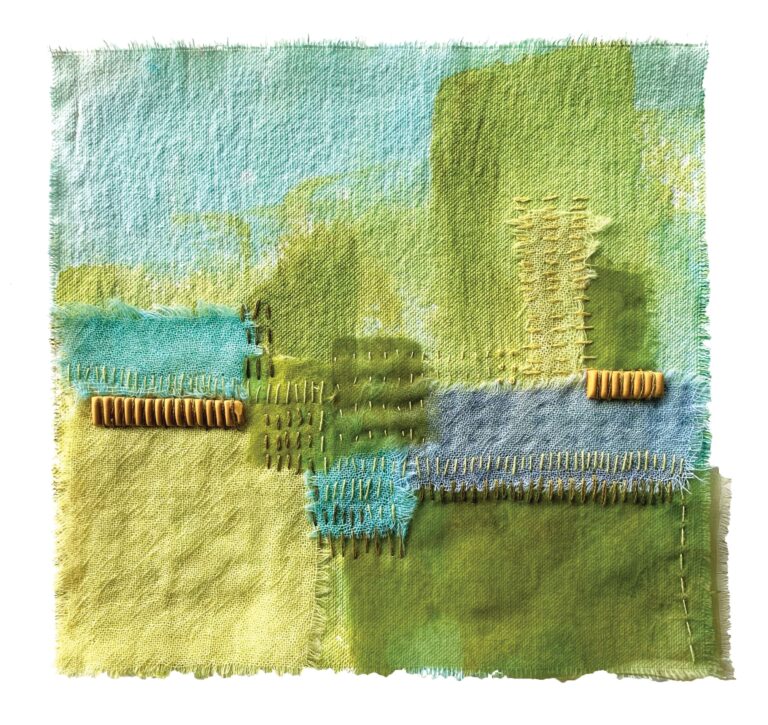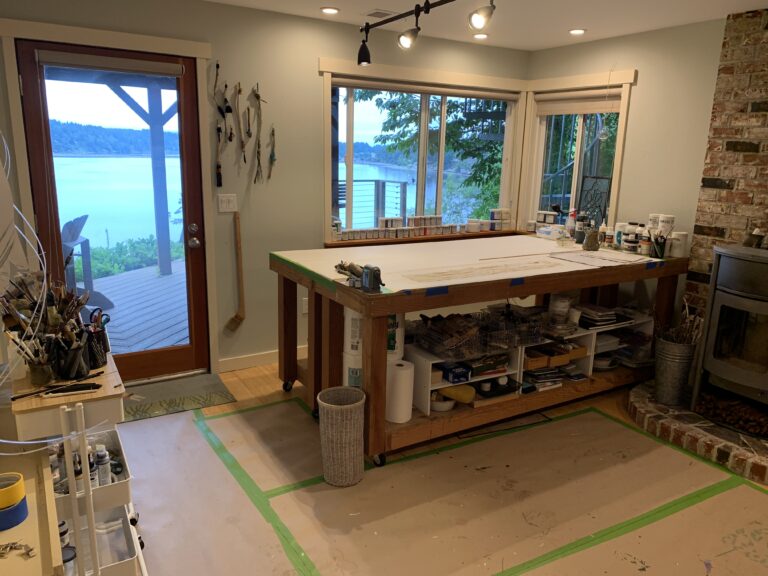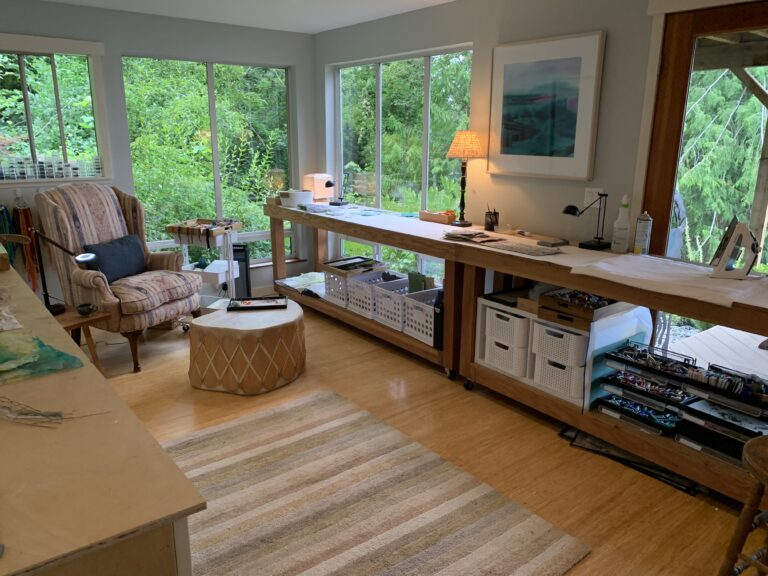 Here are some great takeaways from our conversation:
Sometimes we're doing something, and we don't realize that it is the art. For example, Roberta did glaze studies for her ceramics where she took hundreds of small squares of pottery and tried out a different glaze formula on each one. She hung these ceramic squares on boards, and that became the art. You don't have to make something with the intention of it being art for it to actually become art.
When doing a commission for someone, make sure you visit the space before installation so you know what you're going into. Roberta gave the example of making a rather large ceramic piece that would be installed – but after she finished it she saw that the location was built differently than their plan, so it wouldn't fit. And I was just talking to a friend today who built a large custom piece for someone, and when he delivered it he found out it wouldn't fit through their door! Make sure you give detailed drawings for commissions and you see the space before you even start work.
If there's a part of your business that you don't like doing, it might be better if you hire an assistant to do that task. Roberta is using an assistant to help her with sales, just 4-8 hours a week. Don't worry if you can't afford to pay for a lot of hours. Most online assistants will work for many clients so they don't expect a lot of hours from just one.
For textile art, you can use just a little glue stick to hold things together before you stitch them. Roberta makes sure she uses an archival glue and not too much so her piece doesn't get too thick.
Think about how your art will be finished and how you will mail it. Roberta doesn't mail her collage pieces frames when they're going out of the country because it makes them so expensive. And yet, when people buy your art, you want it to be finished for them. She mounts them and mats them when they are sold so that they can pick their own frame.
When announcing a sale or a class, make sure you post it on multiple platforms a few times. Remember that your followers are spread out between Instagram, Facebook, your blog, and your email list, for example, and the algorithms don't always let everyone see what you've posted. So post again, and don't worry about someone getting your message twice. That's a good thing, and they'll just scroll by if they aren't interested.
Remember that it's OK to make art just to make art. You don't have to sell it if you don't want. Art making can be just for you to give you a happier life, to challenge yourself with something new, or to get through a stressful time.
Roberta shared something that she learned from Nancy Hillis. She said to save your art that you think is ugly for six months. When you look at it again, if you still don't like it, you can get rid of it. But you just may like it, and you may see what you can do to finish it. Nancy Hillis writes books and teaches and you can find her at artistsjourney.com.
Get experts to help you if you are writing a book. Roberta used Tonia Jenny for the design of her book, and I'll give you a link to her website in the Show Notes. I interviewed Tonia for this podcast, so you may want to go back and listen to our conversation, which was Episode 35. You also want to make sure you have excellent photos, especially for an art book. It may be wise to get an expert photographer rather than take the photos yourself.
Books now can be published on demand, so you don't necessarily have to purchase hundreds of copies yourself. Amazon can do this for you, for example.