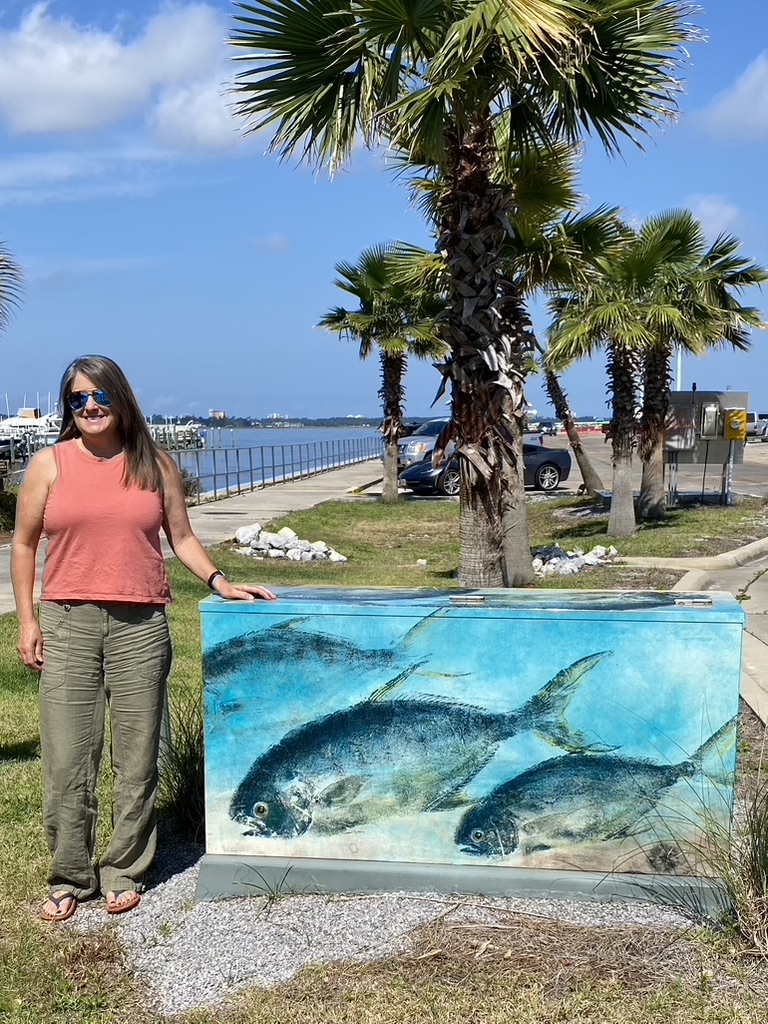 Artist Cyndi Lanier does nature printing, using natural materials like sea fans, sea oats, or feathers. She also makes prints using fish, which is called gyotaku. Cyndi uses inks to cover the fish and then lays paper over them to transfer the image. She also dyes papers to create a background, and will create a composition that may contain one or many images of the fish so it looks like a school. Cyndi is a member of the Nature Printing Society, and she also teaches classes near her home and elsewhere. Her prints have also been put on public art and she does commissions as well.
Listen here or download from iTunes, Spotify, Google Play, CastBox, or Stitcher.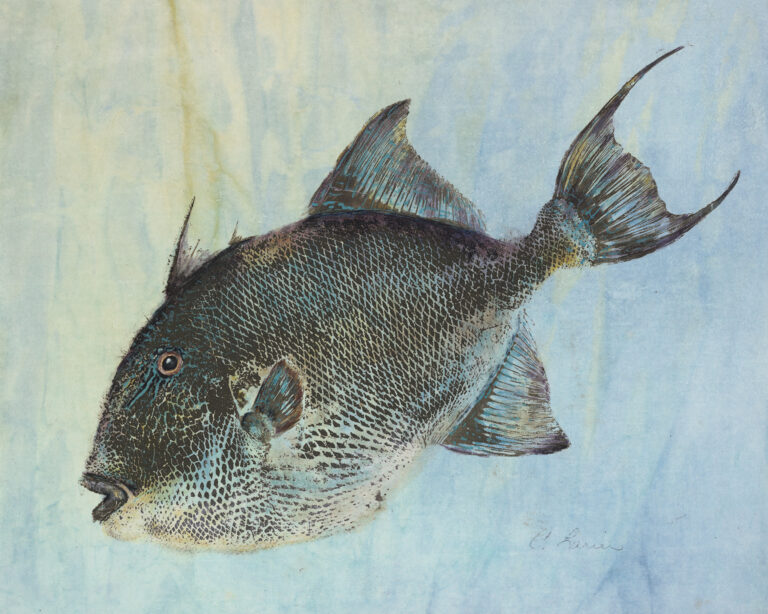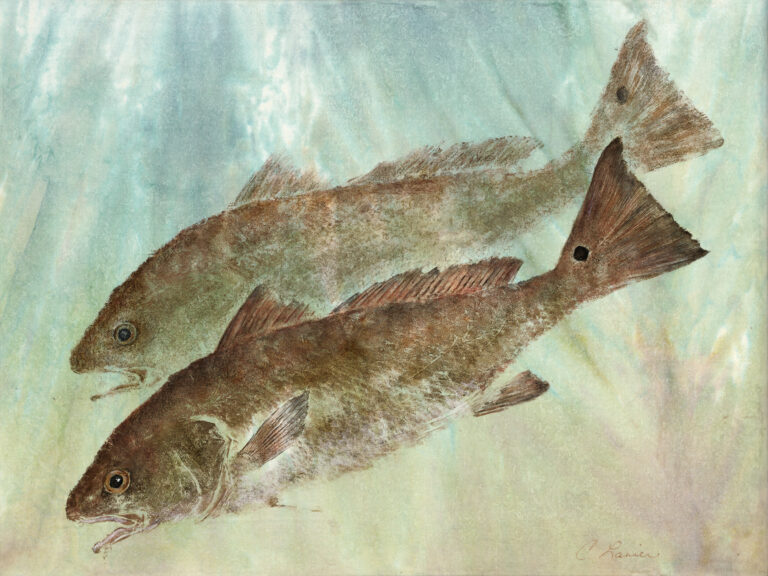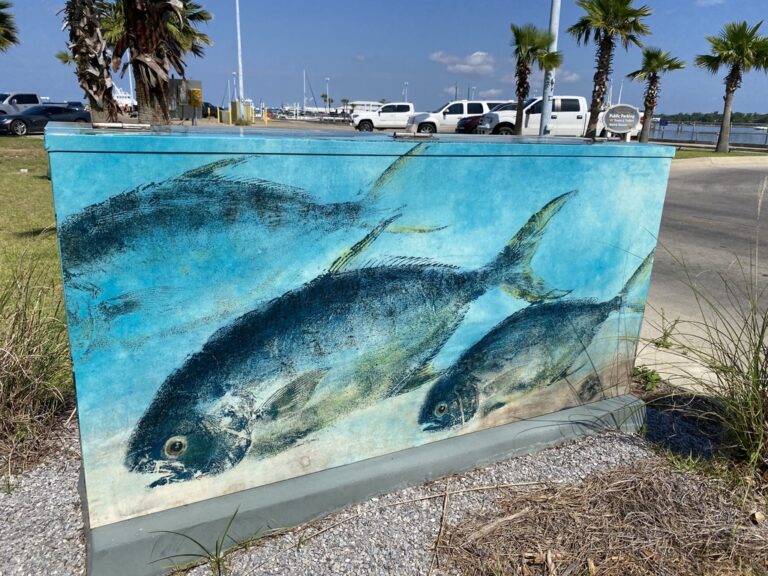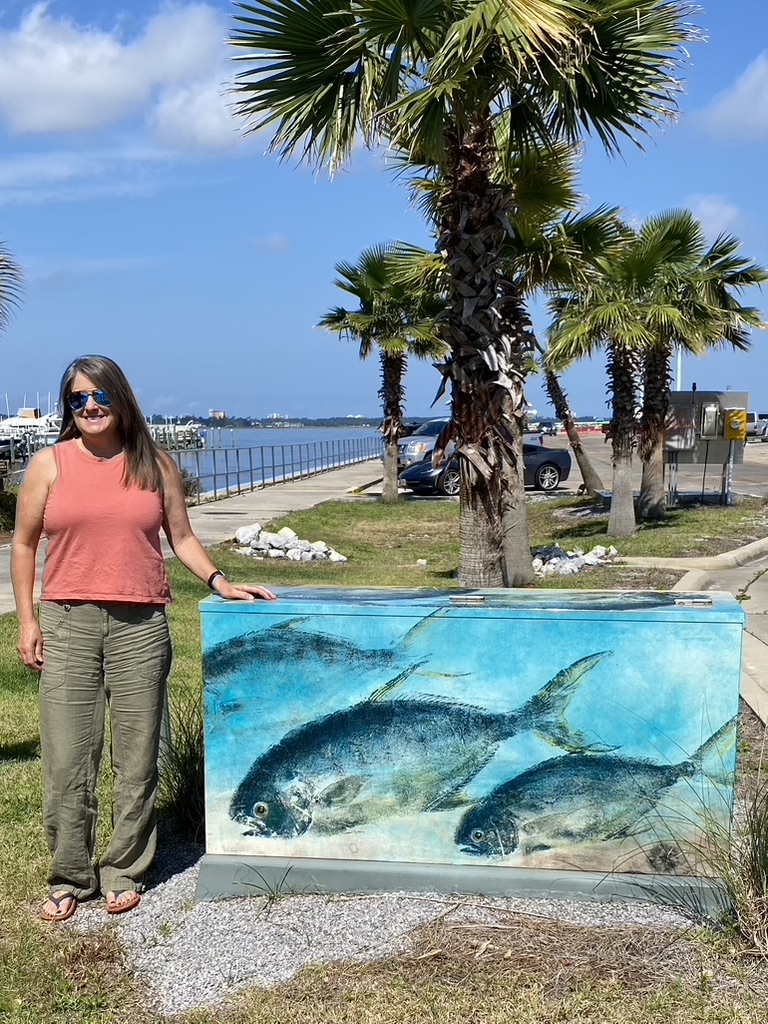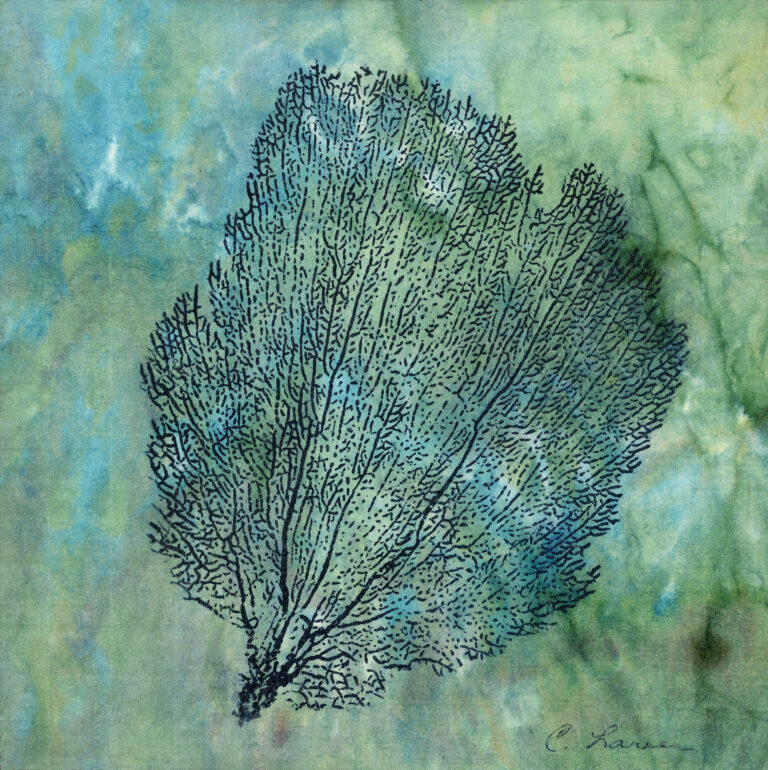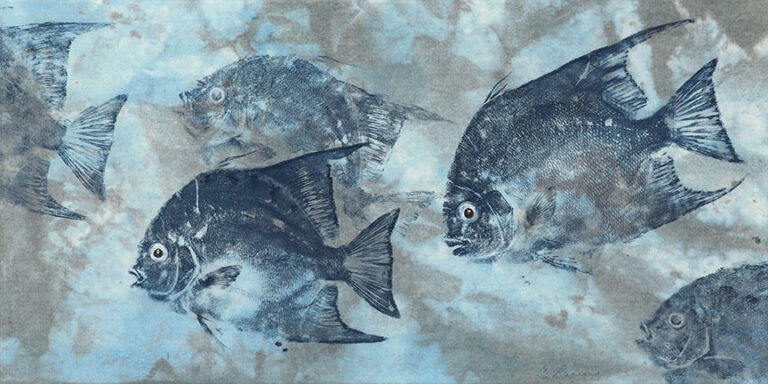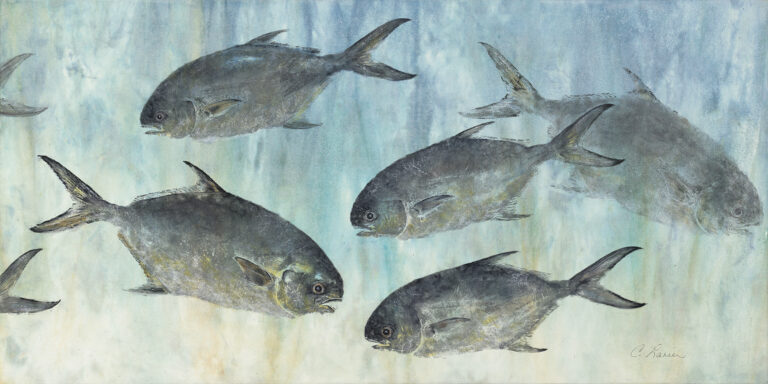 Here are some great takeaways from our conversation:
Cyndi is a member of the Nature Printing Society, which is a great resource for artists like her. Joining an artist group is a great way to learn more about art techniques, as well as learn by meeting more artists and finding out how they do things. You can find local or national artist groups by googling the art subject and location.
When you're displaying an unusual type of art, like nature printing, it's a good idea to describe the type of art either on a title card or a separate information card. You don't have to describe all the techniques. Describe just enough so they understand what they're seeing, like "a print of a fish made with oil-based inks." Cyndi has made postcards that describe her art and she can leave in a retail shop or gallery that has her originals or prints.
If you see art that you really like and you're curious how it is made, don't be afraid to reach out to the artist. Artists are very generous with their information, but be cognizant of not taking advantage of them or taking too much of their time. Offer to pay them for an hour's time or at the very least, take them out to lunch while you're asking them questions. And if they offer classes, sign up for them since they've got that already set up for sharing their knowledge.
Even if you are making your art on paper, you can still mount the paper to a canvas or a wood panel. Then you can also decide if you'd like to add a frame or not.
When offering classes in person, you can provide options for more students by letting them sign up for multiple days or just one or two. You don't need to do a big 4 or 5-day class because some people may not be able to get away for all the days.
If there is a part of your class that is very time consuming, you could just demo it to the students, but then have that part done for everyone. You need to evaluate all the steps for your art to determine if it makes sense and you have enough time to have everyone do every step together or if you should do some steps for them.
Municipalities will sometimes have calls to art for public art. Even if your art is on canvas or paper, and not like a mural, you could apply if they're looking to transform art into digital art to be applied somewhere. Cyndi applied to have her art put on a wrap that was then put on public traffic boxes. She just needed to provide them with a high-resolution scan of her art.