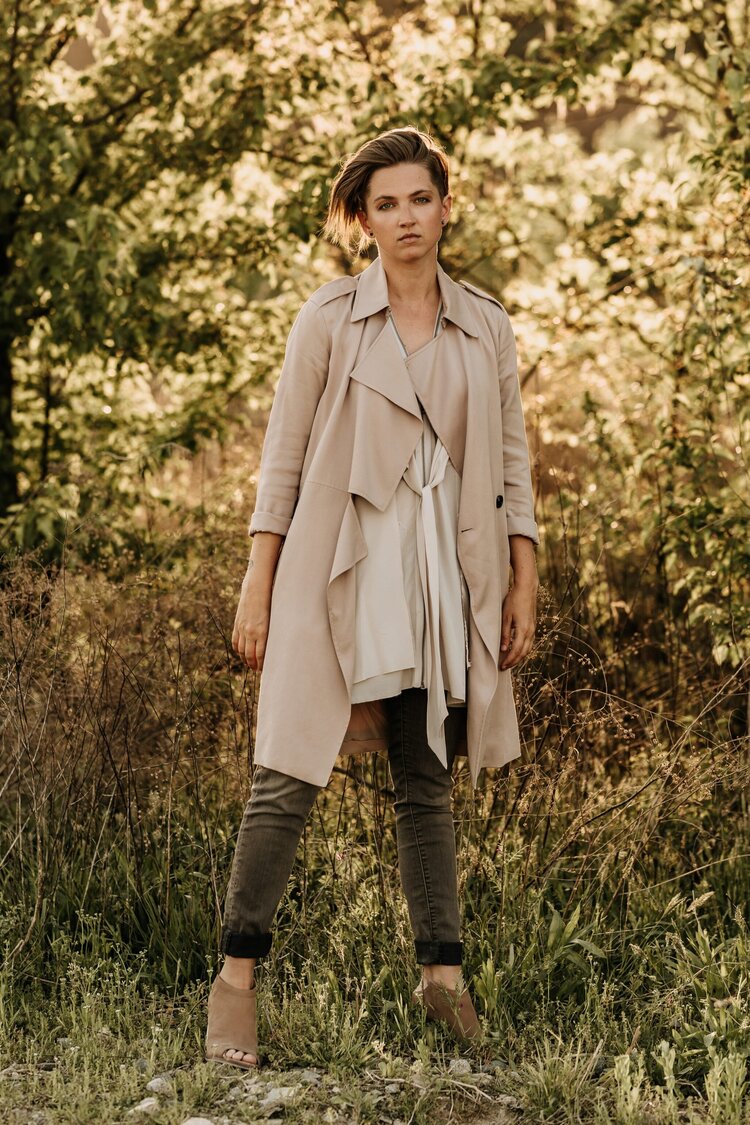 Artist Taylor White paints in a figurative style, which just means her paintings contain people. Of course, that's just part of her art. She'll paint the human form, in many different positions, add geometric shapes and colors, and create such depth and movement. After attending the Savannah College of Art & Design, she traveled overseas, doing illustration and later painting. She developed her skills in mural painting, focusing on young subjects. After returning to Raleigh, North Carolina, she created many murals on outside walls as well as in restaurants and office buildings.
Listen here or download from iTunes, Spotify, Google Play, CastBox, or Stitcher.
Taylor's website is taylorwhite.art
She is also on Instagram @taylurk
Her solo show in Raleigh will be up until August 28, 2021. For more information, click here.
Here are some great takeaways from our conversation:
When you're first starting out, it's OK to do things for free. But don't forget to stop doing things for free. You'll start at a low amount and work your way up to higher prices.
Don't connect with a gallery just for the sake of being in a gallery. Do your research and see what they will be giving you in return for 50% of your sales. Will they be doing PR for the show? Will they display your work in a meaningful way? If everything they do is something you can do yourself, then you may want to skip that gallery relationship.
Don't compare yourself to other artists. Just because you're not the Top 5 artist of something, it doesn't mean you're not successful. It just means you made different choices that work for you.
When negotiating projects, like a mural, ask for a deposit to create the design. You don't want to submit a fully rendered sketch without any compensation for it.
Honor the clients who have paid you a deposit and have come first before you start working on a new client. They will understand that you have other projects lined up first, just communicate to them an accurate time table for when you can start their project.
Taylor created a pop-up gallery to show her art. She rented out a space, created the art, hung the art, and staffed the space. You can do this too. Reach out to other artists who have done something similar and approach empty storefronts. Commercial properties like to see their empty spaces filled, even if it's just temporary, so this may be a viable option to show your art.
If you're doing a pop-up show, invite other artists to perform there so that they can invite their list to your show. Examples would be musicians, poets, or singers.