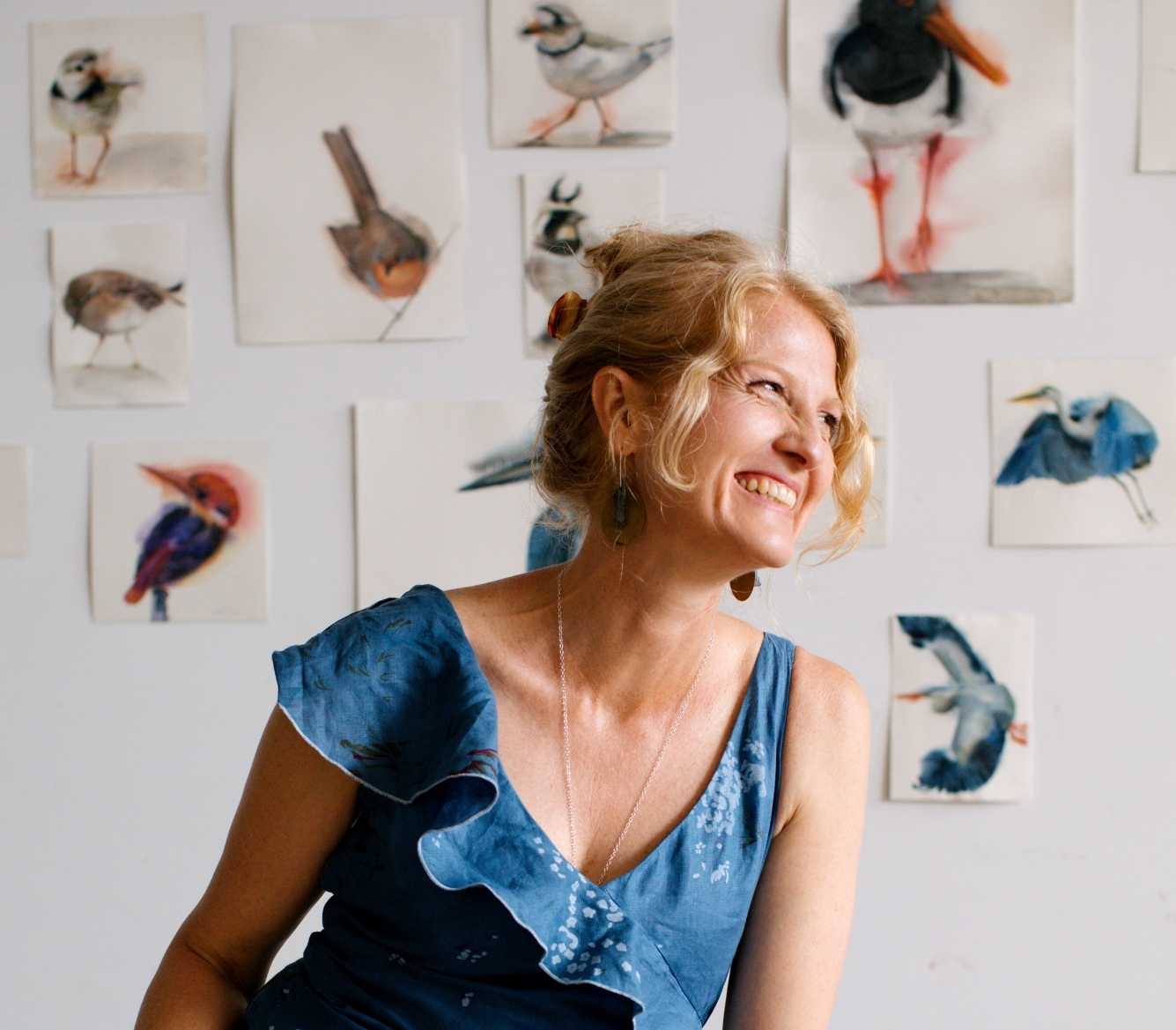 When artist Holly Wach moved to Rhode Island, she began to notice the birds that were visiting her yard. Soon they became the new subjects or her watercolor and pastel artwork. Whether it's song birds, shore birds, or raptors, Holly perfectly recreates their colors and movement, as well as the leaves and branches where they perch. Holly shares many great tips, as she had to rethink her business when art festivals were shut down for a year. She tells us how she moved into selling wholesale and licensing her work.
Listen here or download from iTunes, Spotify, Google Play, CastBox, or Stitcher.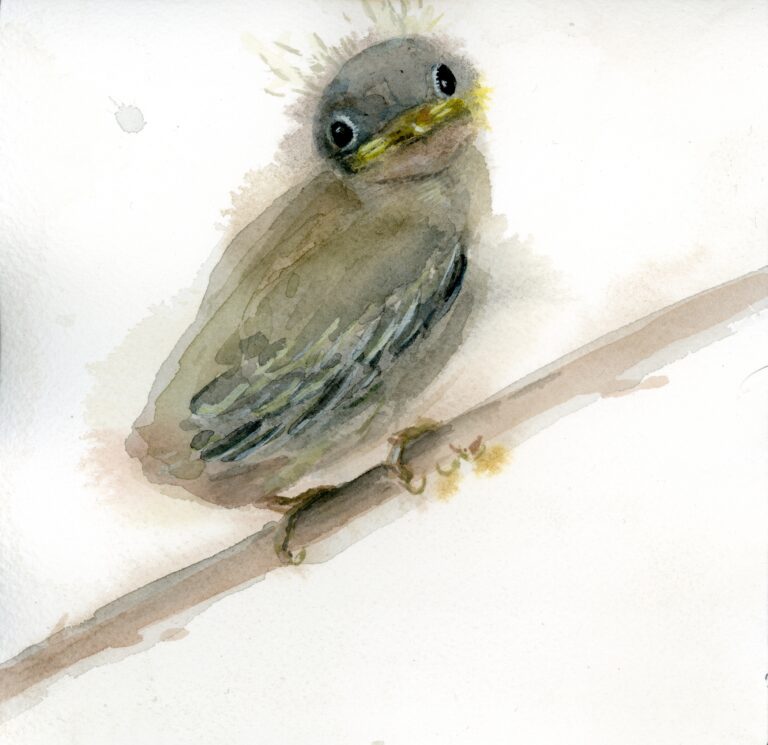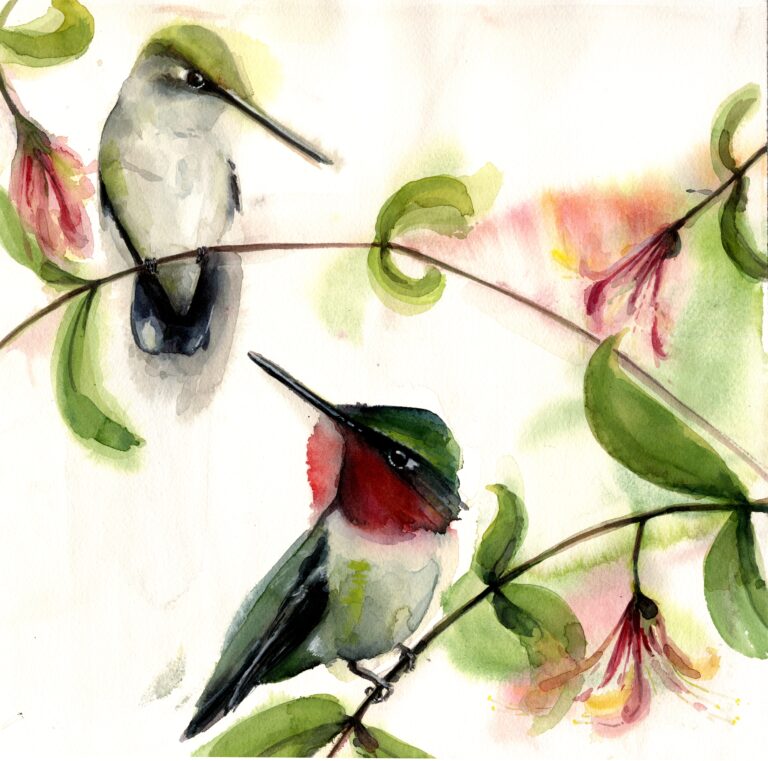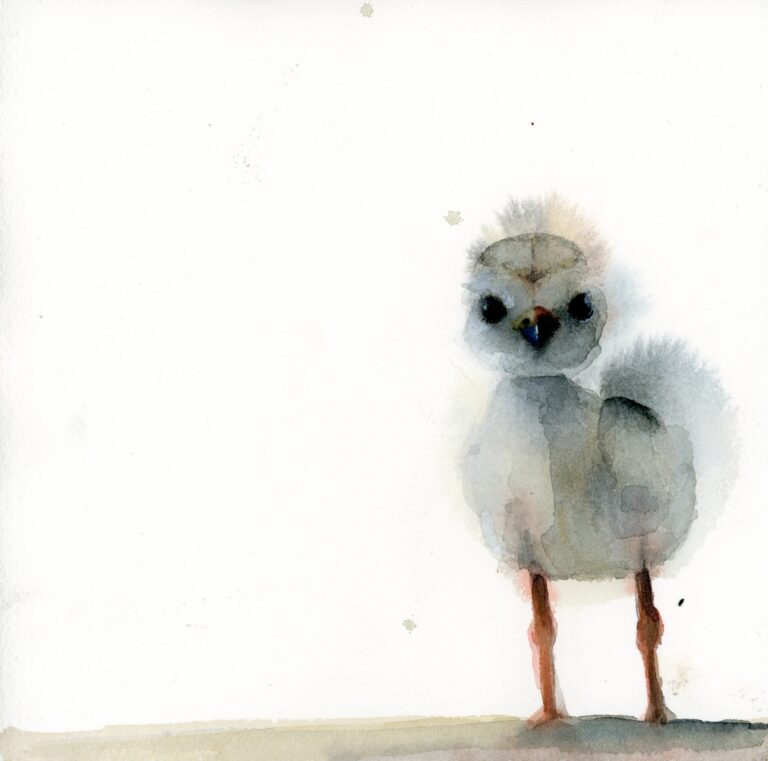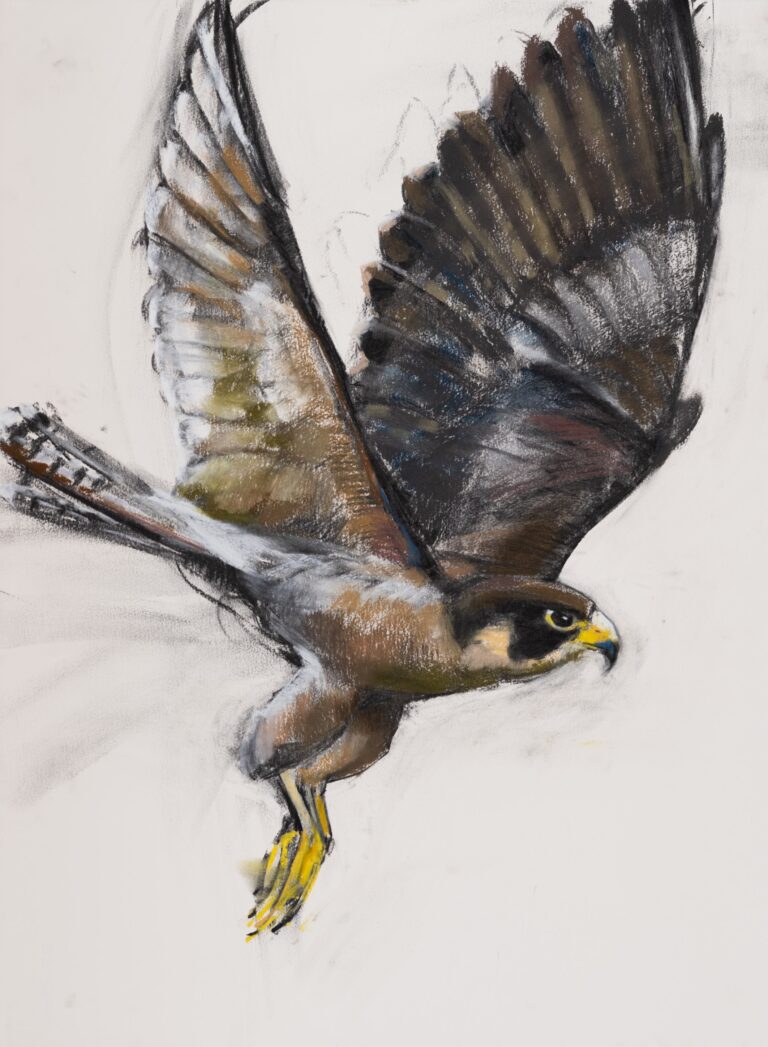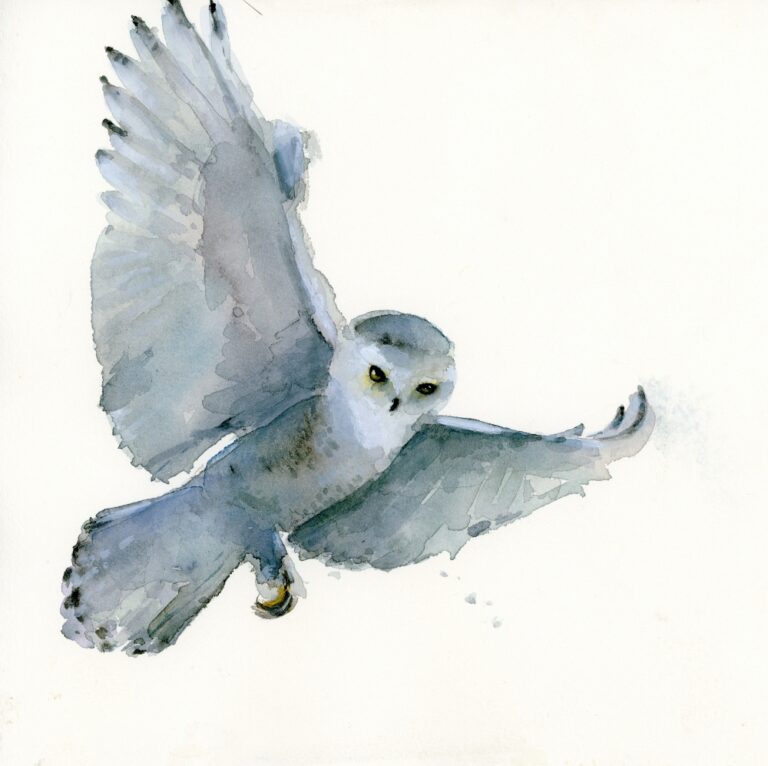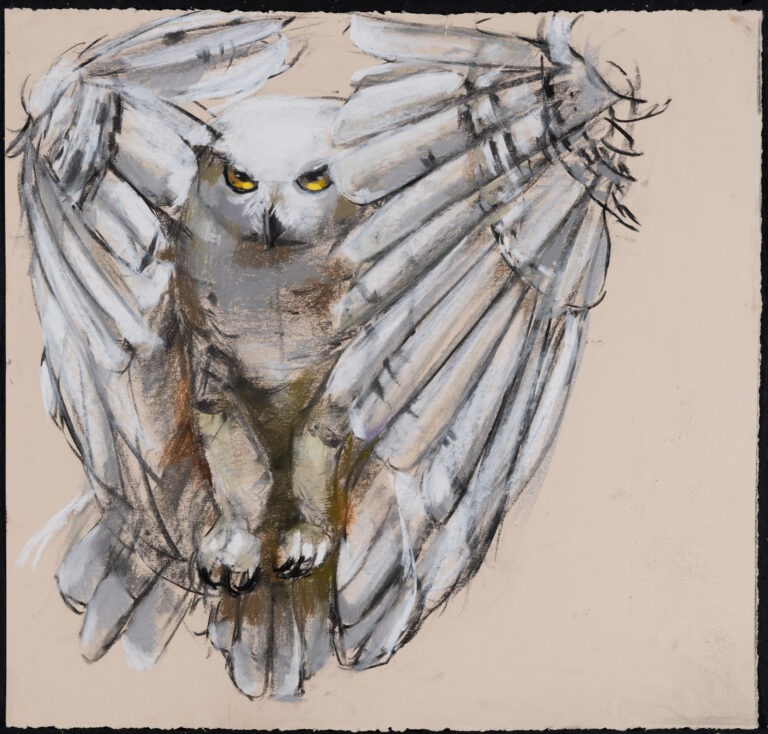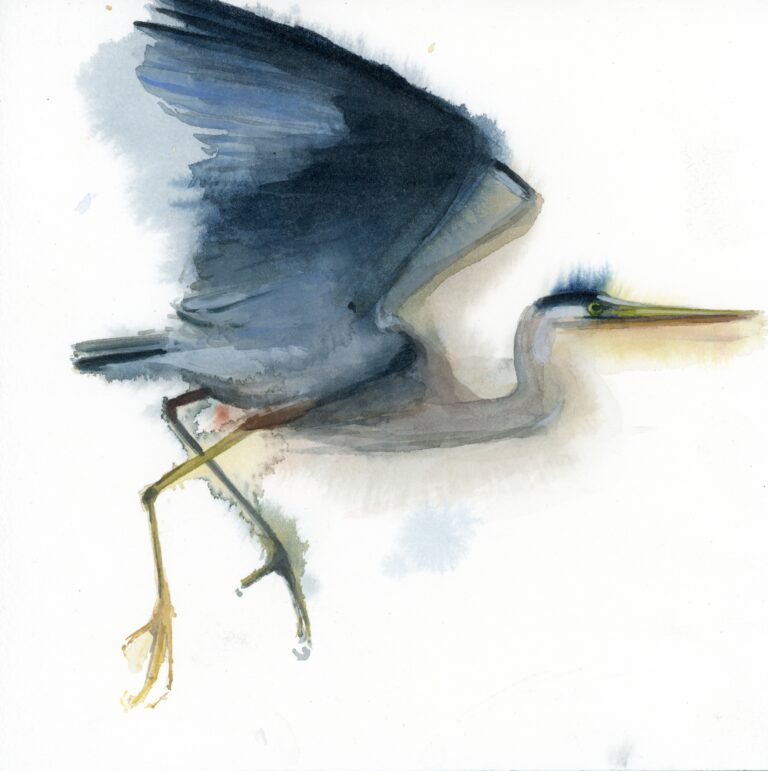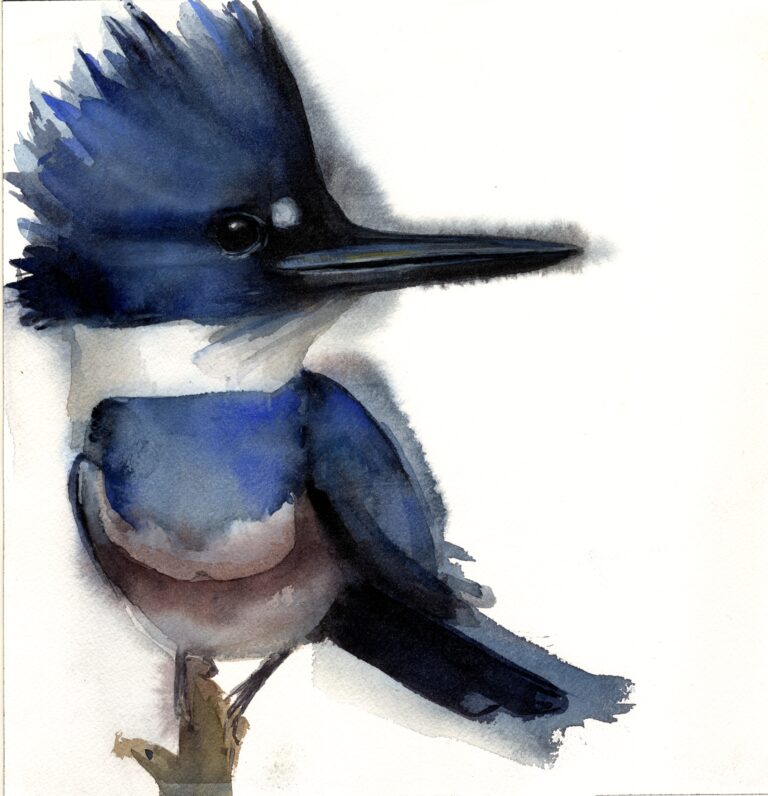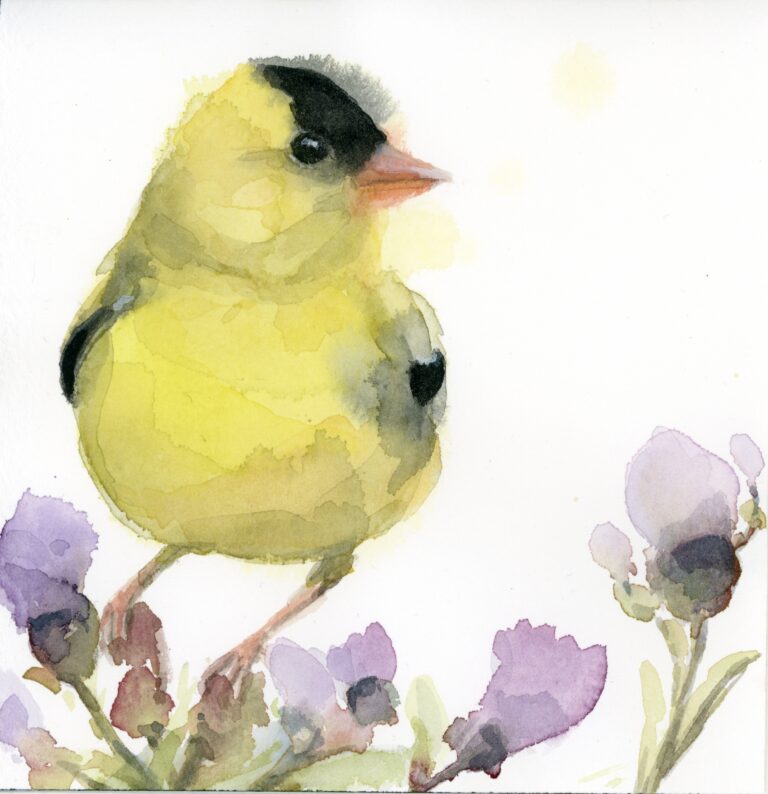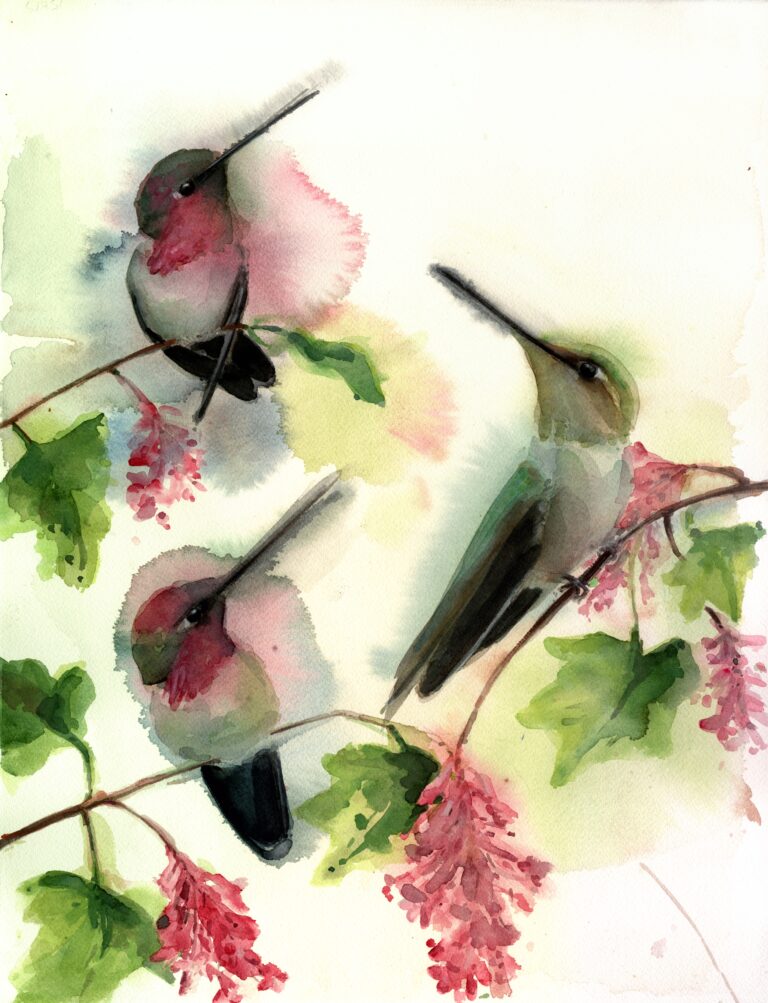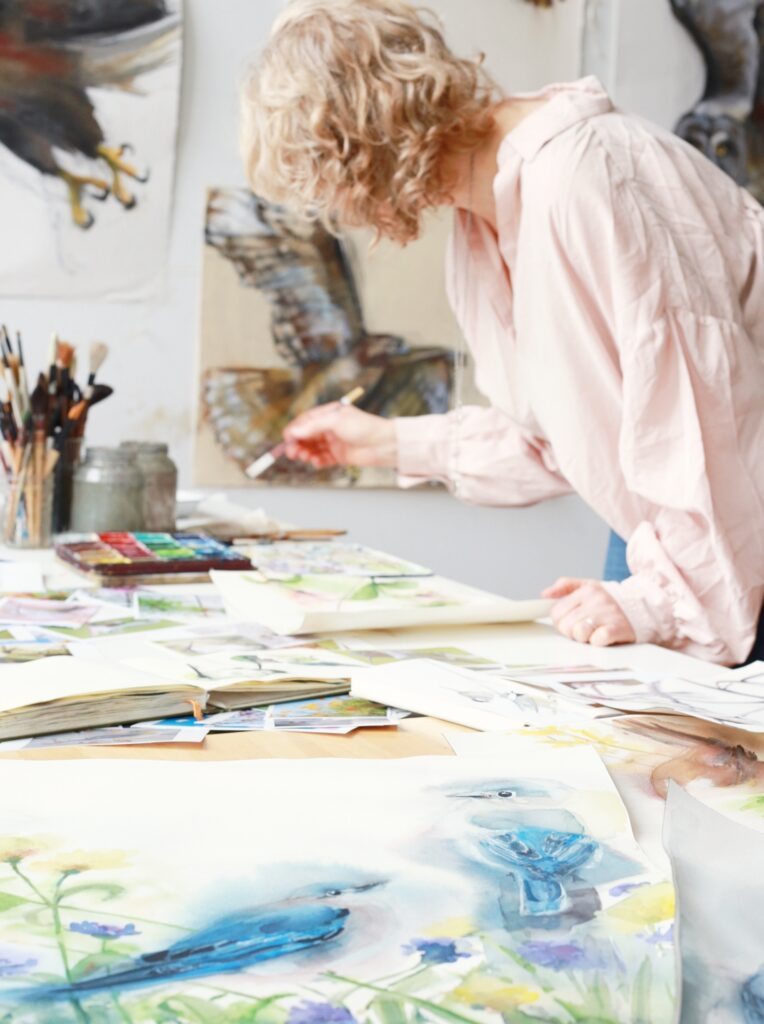 Here are some great takeaways from our conversation:
When Holly wanted to go to graduate school for art but wasn't accepted, she moved there anyway and started taking continuing education classes. That allowed the teachers to get to know her, and eventually she was accepted to the program.
A great way to help you build your business is to join an accountability group with others who are starting a business. You can learn from and encourage each other.
It's also good to treat your art like a business, even at the beginning. Put in regular hours and work on it every day.
I've given this suggestion before and I'll say it again: Work on a few pieces of art at once so that while one dries you can work on another.
When you're turning to nature for inspiration, don't just take photos of what you see. Give yourself time to look without a camera and see how the animal or nature moves and reflects the light.
Books can be a great inspiration for your art. Start your own collection of what inspires you: animals, people, trees, other artists.
It's a good idea to have items available at various prices, like originals and prints. Prints can be the first step to becoming a collector of your art, and later they buy originals.
Art shows are a great way to learn how to talk about your art and to learn which art pieces people want.
Holly sells her prints wholesale to stores. Her criteria is that they work with local artists and there is an owner on site. She will send them a print of her art and information about her and her business.
Consider hiring others to help you with your business. First of all, you can't do everything yourself. But also, recognize that you can't be an expert in every area, so hire the experts to help you. I'm thinking website designers, licensing agents, for example.
If someone contacts you to collaborate or buy your art, ask them how they heard of you. This will give you an idea of what part of your marketing is reaching people.