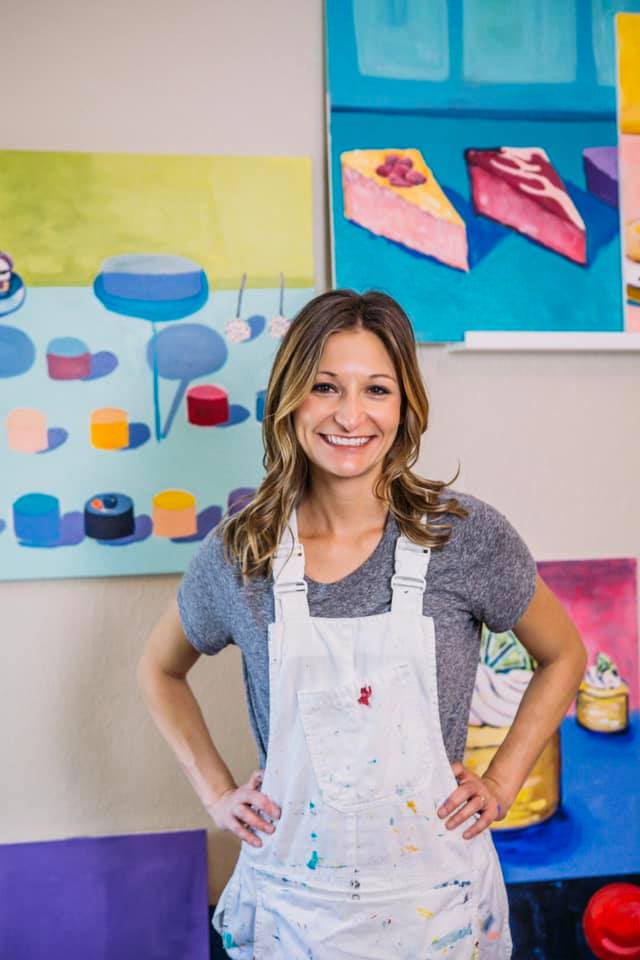 Artist Jessica Hitchcock lives in St. Louis, Missouri. We first talked on the podcast about a year ago, in April of 2019. She had just quit her day job in February to be a full-time artist. She had been painting for a few years part-time, showing and selling her paintings as well as doing the occasional live painting. She went all in, and in a matter of a year she has offered a few collections of her artwork, in her vibrant and bold color style, she's painted live at a wedding and other events, and now she's sharing what she's learned through a year of hard work with others on her blog. She's adapted to this strange quarantine time by moving forward and sticking with her original plans for her year.
Listen here or download from iTunes, Spotify, Google Play Music, CastBox, or Stitcher.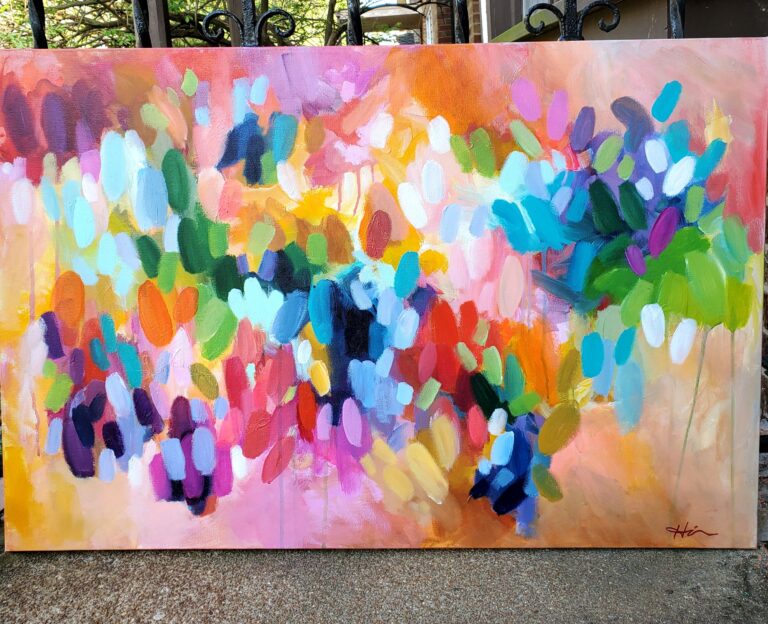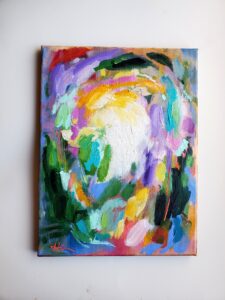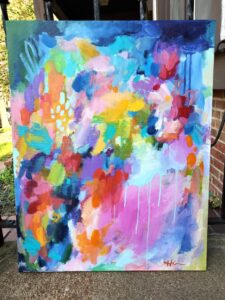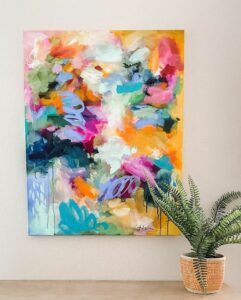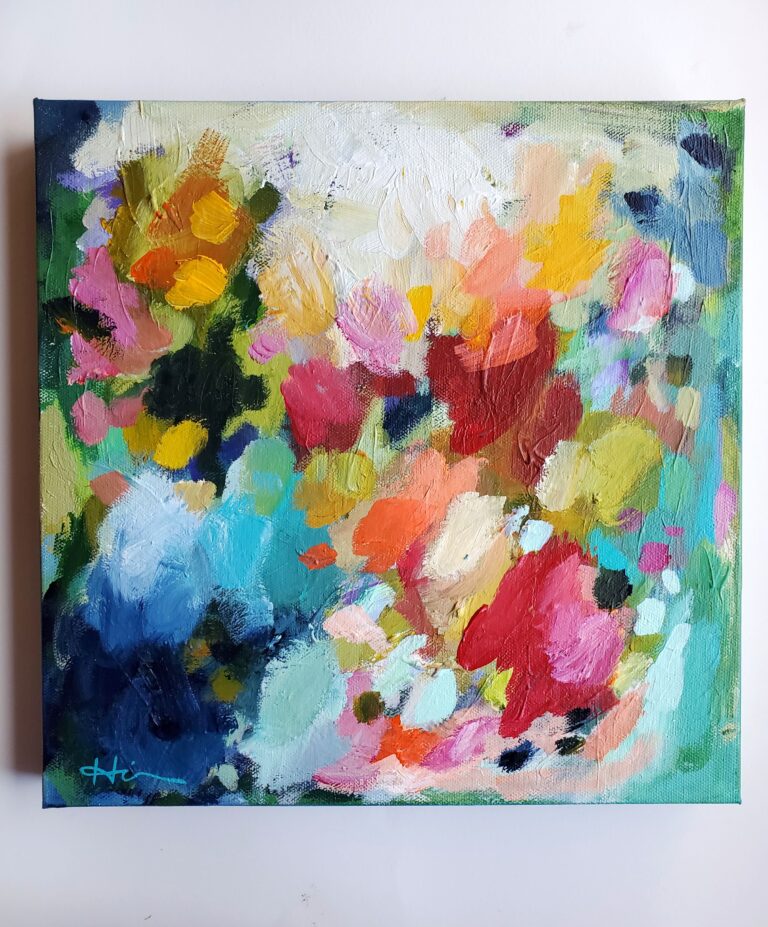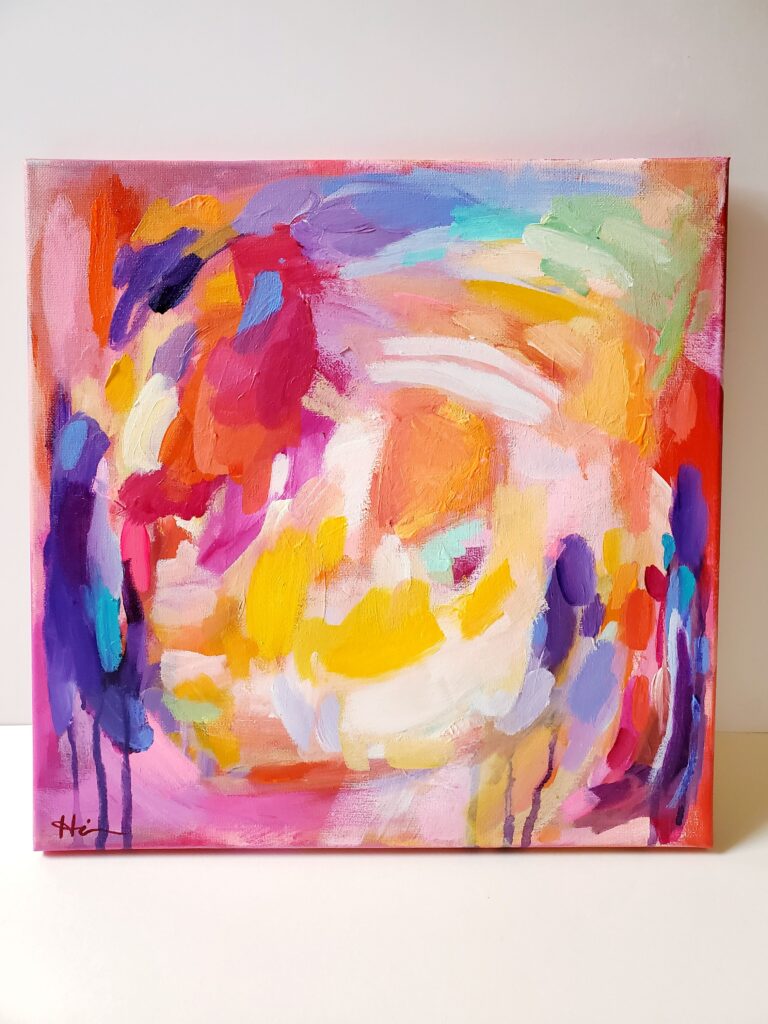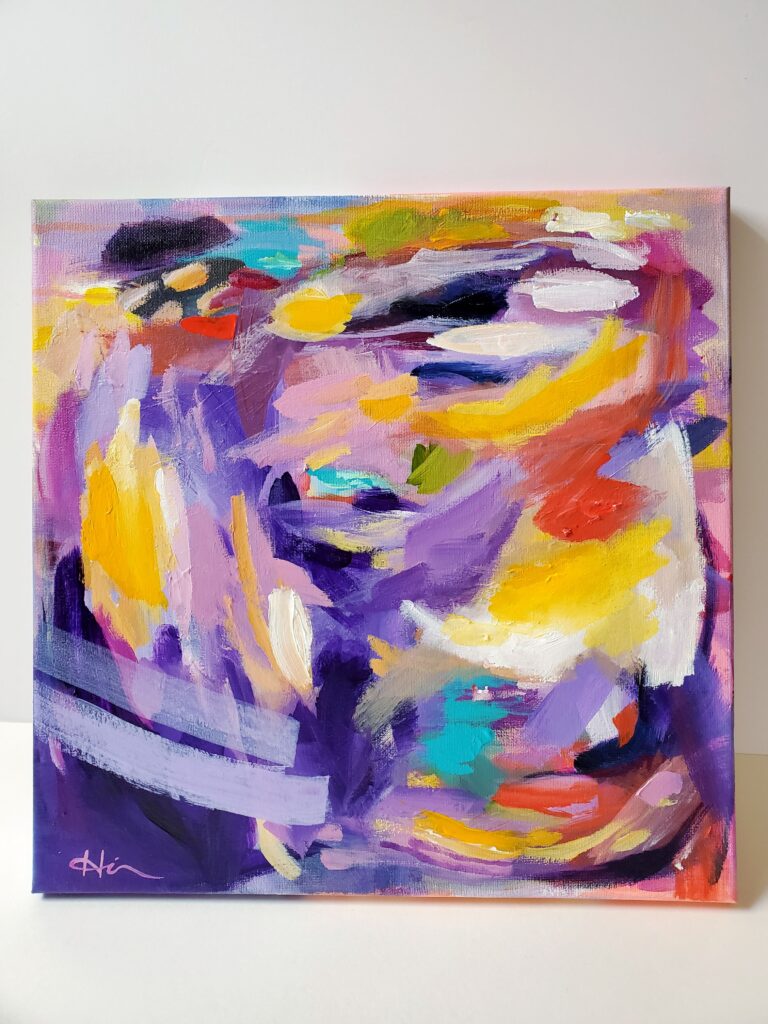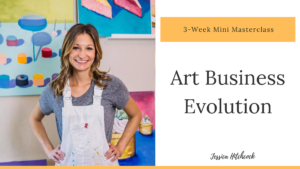 Here are some great takeaways from our conversation:
Jessica is doing regular blog posts about helpful tips for artists. Blog posts are a great way to regularly give content to your customers.
A great way to decide what kind of online class you'd like to teach is to think about what the most common questions your viewers are asking you. Respond to those common questions by putting them into a class or a Facebook Live event or a Youtube video.
If you've done live painting or other art making and you're comfortable with it, then you will be able to offer live online videos or online classes. And the reverse is true. When we get back to doing events with others, if you've gotten good at painting and talking during videos, why not try live painting?
Don't worry if your videos aren't perfect. The important thing is that the viewer sees your personality.
During this uncertain time, Jessica is following the mantra "Keep moving and don't retreat." She believes that this is the time to keep following your purpose. And if you don't know what your purpose is yet, now is the time to double down and figure out what your purpose is.
Jessica has continued to create art, in fact she has created a series of paintings. Creating in a series will help to give you direction in your artmaking.
Don't be afraid to try to sell your artwork right now. People are still buying.
As part of Jessica's plan for the year, she plans to put out new collections of art a couple times a year. Don't let this time change a plan like that. Evaluate what you can still do and what you can't and continue with the business you have planned.
Jessica has a newsletter list, and she considers those people to be her biggest fans. When she made her new collection available for purchase, she put it out to her newsletter list a little bit earlier as a way to thank them for following her.
Online classes are a great thing to offer right now since we can't do classes in person, but they will be a great thing to offer from your website even after we are done social distancing.